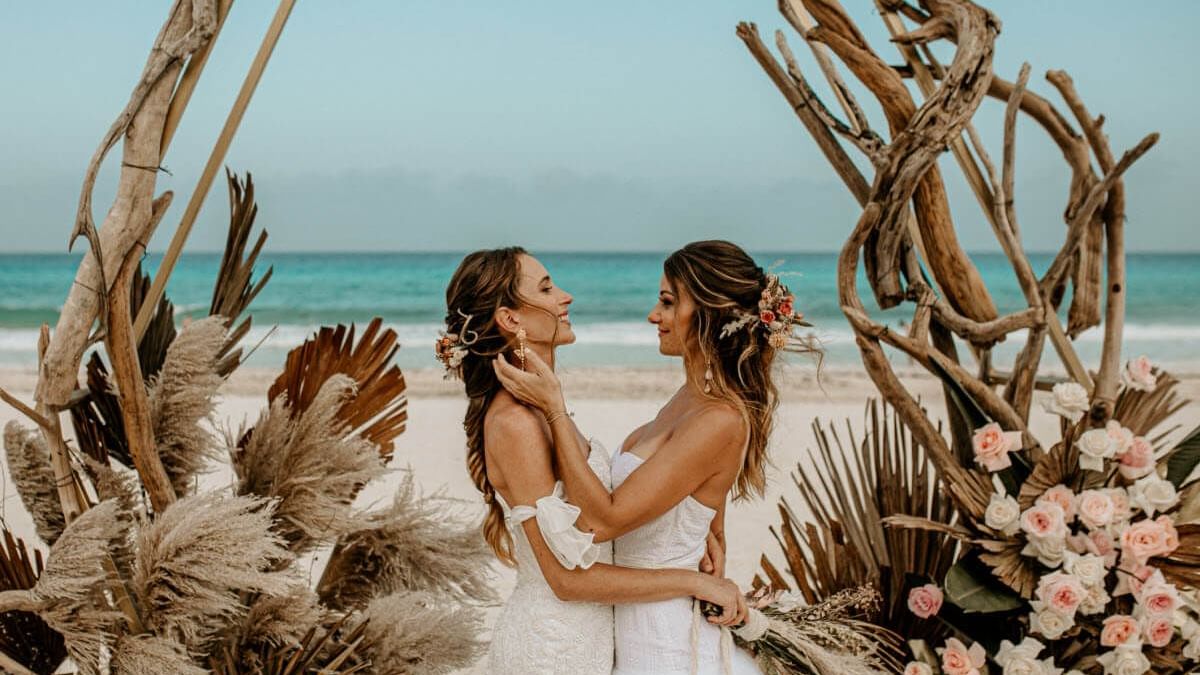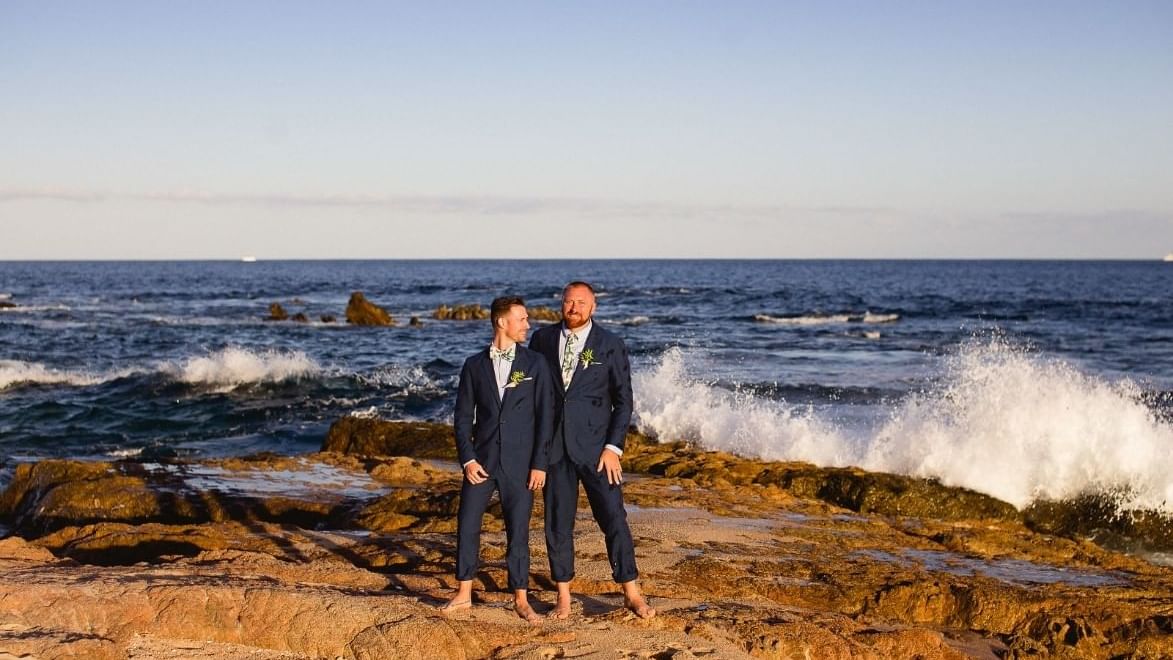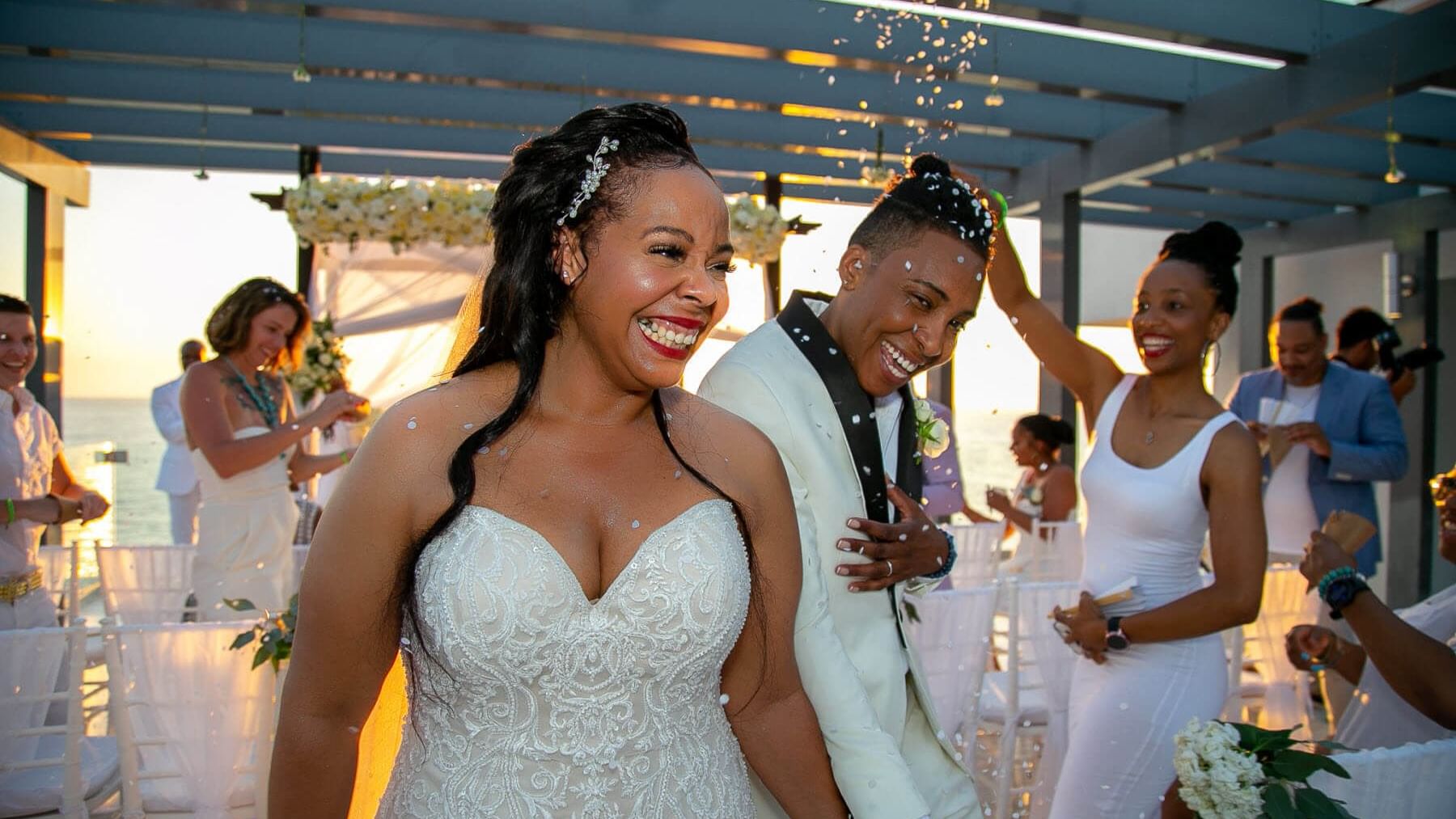 Celebrate love with pride in Mexico
Exclusive LGBT Weddings: Celebrate love with pride in Mexico
[This article has been created in collaboration with Gay Traveler's Guide]
Where do you see yourself getting married? If you ask me, I'd say on a beautiful beach at sunset or in a lovely colonial town. Really, the choices are endless when it comes to the setting for a wedding, but what I know for sure is that I want it to be in Mexico.
No other country has such a variety of settings and backdrops for a destination wedding, and no other hotel group has captured the essence of Mexico and Dominican Republic in its venues like La Colección Resorts by Fiesta Americana.
La Colección offers something for everyone to enjoy in a welcoming atmosphere for LGBTQI+ people. Accommodations range from the sensorial unique experience that is staying at Live Aqua in destinations like Cancun, Los Cabos, San Miguel de Allende and Punta Cana to the luxurious facilities of the Grand Fiesta Americana hotels in Cancun, Puerto Vallarta, and Los Cabos. Find the perfect blend of Mexican hospitality and activities for the whole family in Fiesta Americana hotels in Cancun, Cozumel, and Puerto Vallarta, or find the adventurer's paradise at The Explorean in Cozumel and Kohunlich.
Stay to celebrate being alive in general, or stay to celebrate life's most important events––with style and pride. The beautiful settings that each hotel has created in their unique locations has made them ideal for romantic getaways, marriage proposals, honeymoons, and fabulous weddings.
The possibilities are as endless as the memories you and your loved one will cherish forever.
Not only are the venues stunning and the service top notch, but La Colección has created La Coleccion Weddings by Fiesta Americana to make sure that all your needs and desires are completely fulfilled during the planning of your special day.
It's widely known that several Mexican cities and towns are very popular for destination weddings. Many hotels and event venues offer good and varied options and services when it comes to wedding packages. Where La Colección stands out is the excellent service, warmth, and professionalism. Their staff makes you feel at home from the moment of first contact, before you've even stepped foot in the hotel.
All their services and packages have been carefully selected to cater to all types of events, including Equality Weddings, which have been highly in demand at the hotels. If you're looking for something specific, they can customize a package to cater to the needs of your party. They maintain and update the budget, help with vendor recommendations and pricing, carry out the day of coordination, manage the logistical timeline scheduling, and take care of decor set up and styling so you can feel at ease and enjoy the process.
The team at La Colección truly transmits the passion they have for their work and how much they care. They offer unlimited communication from the get go, not just during the last few months before the wedding. They're honest and only recommend suppliers that provide the best services for the LGBTQI+ community. The wedding planners at La Colección have been accredited by the Equality Weddings Institute. In the case that you prefer to hire outside help, they have partnerships with the best wedding planners in each destination.
It's worth mentioning that they only host one wedding per day so that they can make sure that your wedding is your day and only yours––no one can steal your thunder and so that you're guaranteed their undivided attention.
For recommendations on what to do in each destination, whether it's tours and activities during the day or events and parties at night, don't hesitate to visit gaytravelersguide.com and follow us on social media. We'll make sure that your experiences in Mexico are as fabulous and unique as you are. We know that your wedding is one of the most important moments in your lives. The LGBTQI+ community has had to fight for this right, which is why you deserve the best when it comes to your special day. If it's the most important celebration of your love for one another, why wouldn't you have it here?
Testimonial
We knew we loved Cabo and wanted its beauty to be the backdrop of our beachfront wedding, but we had no idea where to start. After speaking to a few Cabo-based planners, we struck gold when we found Gaby Cobian and her team at Vivid Occasions. They made it top priority to get to know us and what we were looking for not only as far as the wedding, but the entire experience. Their expertise and flawless taste led us to the Grand Fiesta Americana, where they teamed up with the resort's dedicated team of Romance Experts, making the entire process stress-free and incredibly fun. They listened to our vision of the perfect day and delivered on our vision and then some. Every step of the way, they were there to help take all the stress out of what could easily become a nerve-wracking experience.
Ultimately the day wound up being more than we could have ever imagined––a ceremony and reception lifted directly from our dreams. (And an incredible themed welcome night cocktail party as well!) With no pressure on us on our special day, we got to spend the time enjoying one another and our guests, knowing everything was being run beautifully and expertly. From the moment we arrived on our wedding week until the moment we left, we were treated like kings by the entire staff. We were always made to feel comfortable, welcomed, and special. We cannot overstate how incredible it was that down to the smallest detail, everything came to fruition, and by the time the process was over, we were sad to say goodbye to Gaby, Ambar, and the rest of the incredible team.
Tyler & Patrick