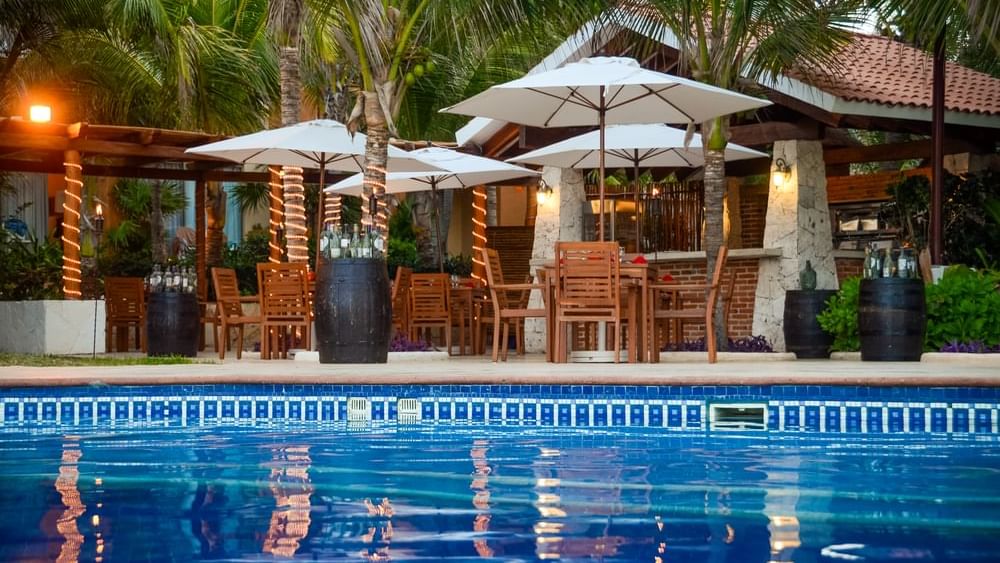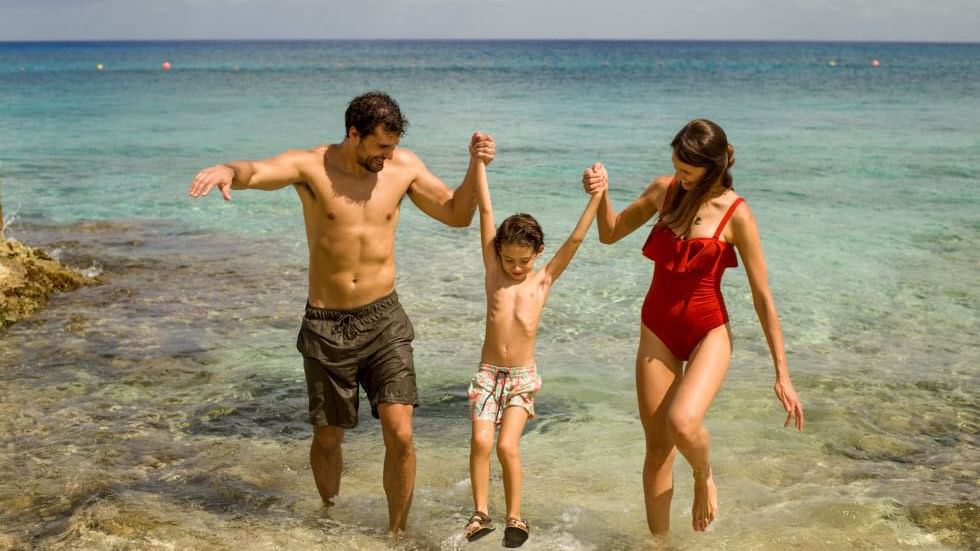 Cancún, The jewel of the Mexican Caribbean
BY ANA LANCZYNER
Let's talk about Cancun, a destination most of us are familiar with but not all of us know all the ins and outs of this paradise located in the Mexican Caribbean. There are some pretty awesome travel hacks we want to share with you that are sure to convince anyone to book their dream vacation now and enjoy the blissful beach at our Fiesta Americana Condesa Cancún All Inclusive Resort. Sure, you might have stayed at other Fiesta Americana properties but have you stayed at one with private plunge pools overlooking the ocean? The newly installed plunge pools are a mini-oasis that is set up daily with fresh towels by housekeeping for you and your travelling companions to chill in without interruptions. Missing out on experiencing this and other features in our Fiesta Americana Condesa Cancún All Inclusive would be a crime we are not going to let you commit.
There are plenty of other features in this hotel property that will make you want to pre-order your frozen margarita and take the next available flight down to Cancun. The first is that you do not even have to bother with transportation, if you are staying with us for four or more nights, we will pick you up from the airport and take you back whenever it is time for you to leave. You just have to let us know your flight details, and we'll go get you! Something else that we find to be extremely convenient is that if you choose to connect with the outside world, you will be given free WiFi codes during your check-in. Something to consider is to make sure you reserve your appointment at Miiluma Spa when you arrive so you can enjoy some of the best healing therapies in the area.
The look and feel of the Fiesta Americana Condesa Cancún All Inclusive is very traditional Mexican with some of the largest palapa style roofs in the area. Even though the rooms are fresh and feature all modern amenities you will find at all of our Fiesta Americana hotels, the Mexican vibe of the architecture along with the palapas is very unique to this property. Without a doubt one of our guests' favorite features is our very own grill palapa which services the pool and beach area. We grill our hamburgers and hot dogs daily in a classic American way with a Caribbean breeze flair. However, that is not your only choice, if you feel you need to step away from the sun for a while and enjoy lunch inside one of our nine exquisite restaurants. At this property we have wide array of international cuisine to offer starting with our colorful Mexican restaurants including a cantina and allowing our guests to try delicacies from around the world with a Japanese sushi restaurant, multiple Italian restaurants and an Argentinian specialty restaurant.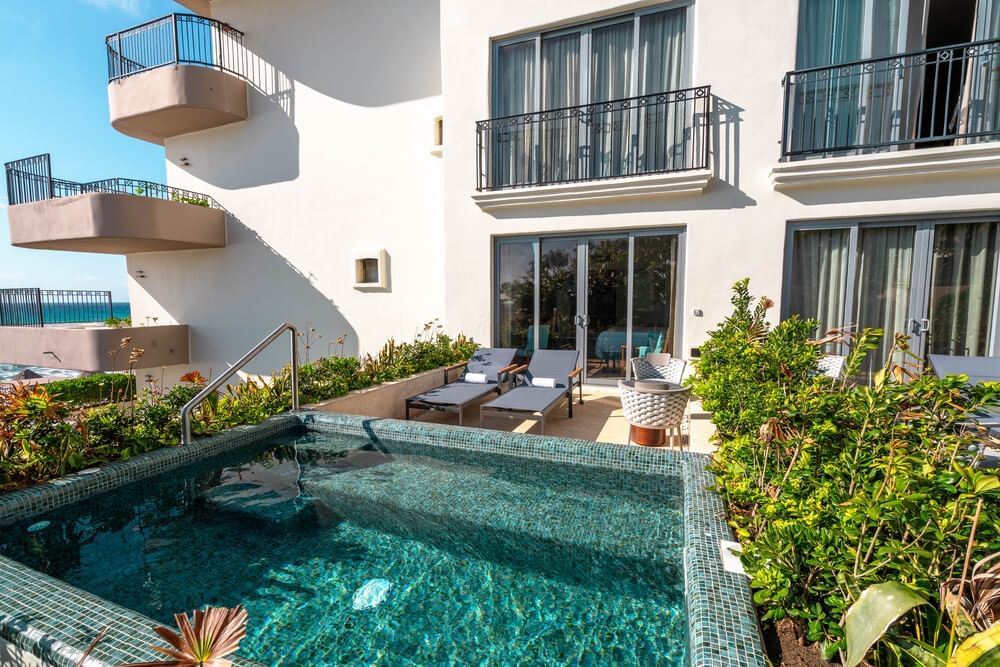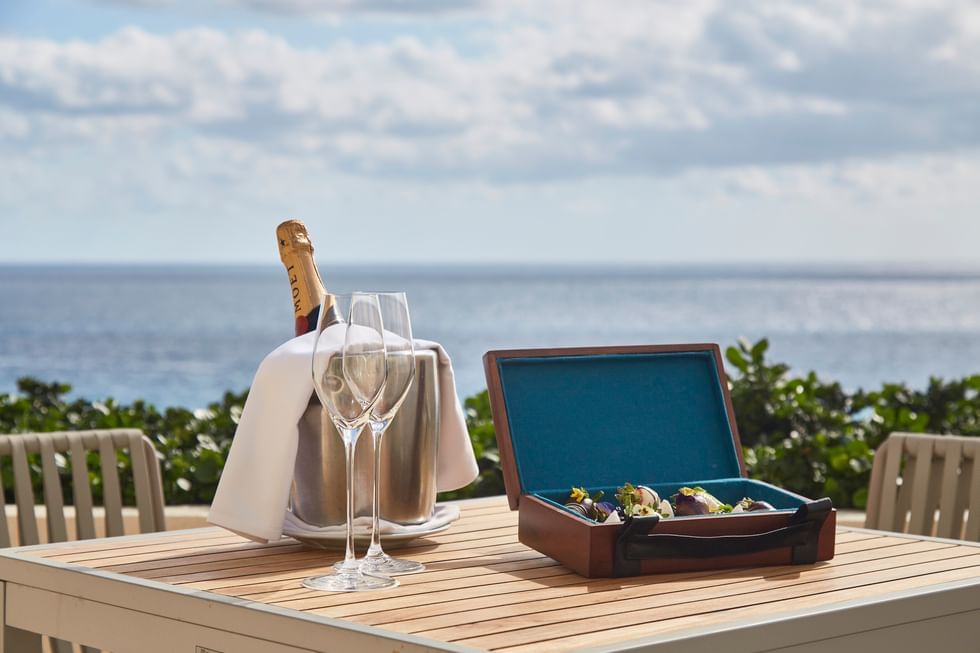 If you are traveling with kids, this property features a Fiesta Kids Club where your young traveling buddies can hang out, play video games and partake in fun activities with adult supervision at all times. The Fiesta Kids Club is specifically designed to keep kids entertained and safe at all times. There are snacks available and kids are served a complimentary lunch if they feel hungry. Something interesting to know during your stay is that the hotel staff plans plenty of activities that the entire family can enjoy, like hikes and games in and outside the pool. There are also daily events and shows going on around the property to keep guests entertained, but don't worry, the pool in this hotel is enormous so if you feel you want to be in an area where no activities take place, it will be easy for you to find it.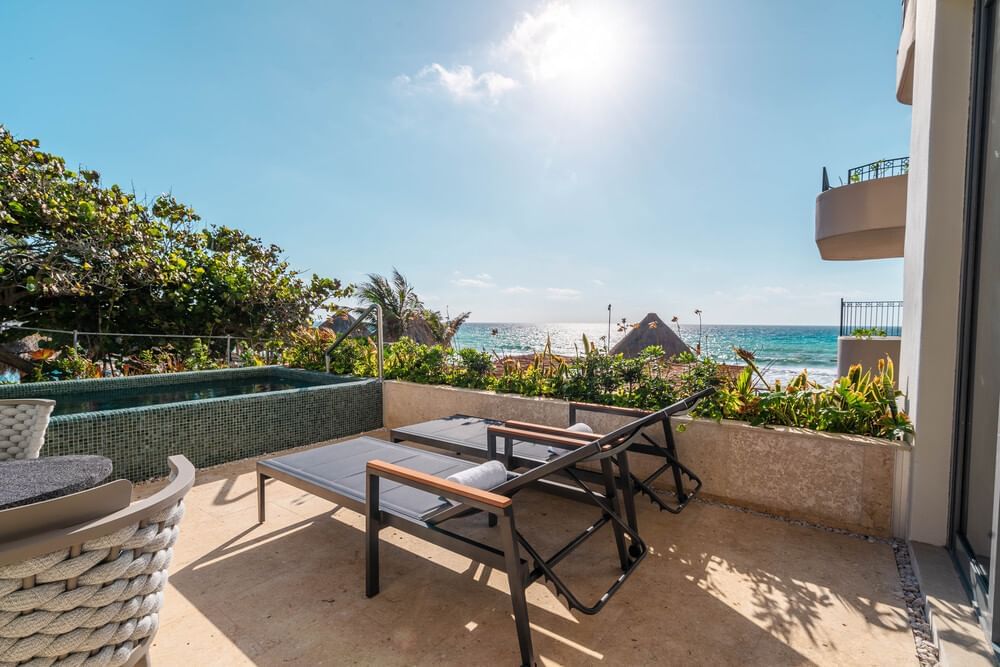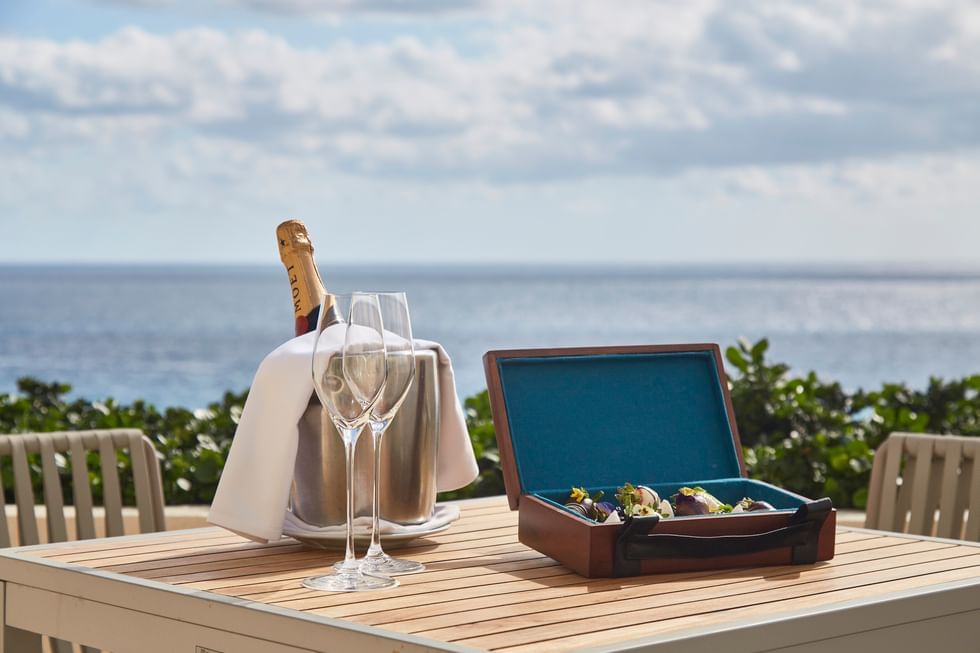 The beach area of the Fiesta Americana Condesa is a privileged piece of land because it is extremely extensive and it features small individual size palapas that guests can lay under and enjoy full service from the pool restaurant and bars. This option is great for anyone who wants to take on the full experience of the powder white sand beach and the turquoise Caribbean Ocean. The hotel is located in a stretch of land that allows guests to enjoy the beach without feeling like they are in a heavily dense hotel zone but still has enough action to feed your beach vacation cravings.
There are so many reasons why you should consider booking a Caribbean getaway but surely the idea of a private plunge pool in your room has to make the top reasons. Get your mind set on vacation mode and picture yourself enjoying everything the all-inclusive Fiesta Americana Condesa Cancun has to offer.