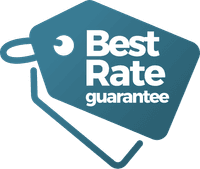 We guarantee our rates. If within 24 hours of reserving with us you find on another website belonging to a different online travel agency a lower rate for the same trip you reserved, we offer to match the total price of your reservation. For more information visit our FAQ's page
Don't Miss Out on Lower Rates!
Want to get even more out of your stay? Become a La Colección member and receive exclusive deals, discounts and perks, specially designed to enhance your vacation.
Fiesta Americana Acapulco Villas
Enjoy an Unforgettable Experience in Acapulco Mexico
Escape to the sunny beaches of Mexico's Pacific coast and experience the vacation of your dreams at Fiesta Americana Acapulco Villas. Ideally situated in the heart of the vibrant Condesa, our family-friendly resort welcomes you with spacious accommodations, excellent dining and a wide array of relaxing and invigorating activities. Unwind in rooms and suites with partial beach views and modern perks. Soak up the sun by the pool as you cool off with a fresh coconut. Sample Mexican classics, Italian fare, and more at our welcoming on-site restaurants. Indulge in a massage while your children have a blast at Fiesta Kids Club. In the mood to explore? Our resort is just a short distance from captivating attractions including the cliffs of La Quebrada and the Fuerte de San Diego. At Fiesta Americana Acapulco Villas, we cannot wait to make you feel at home.
Please be advised that our main pool will be out of service until further notice. We appreciate your understanding.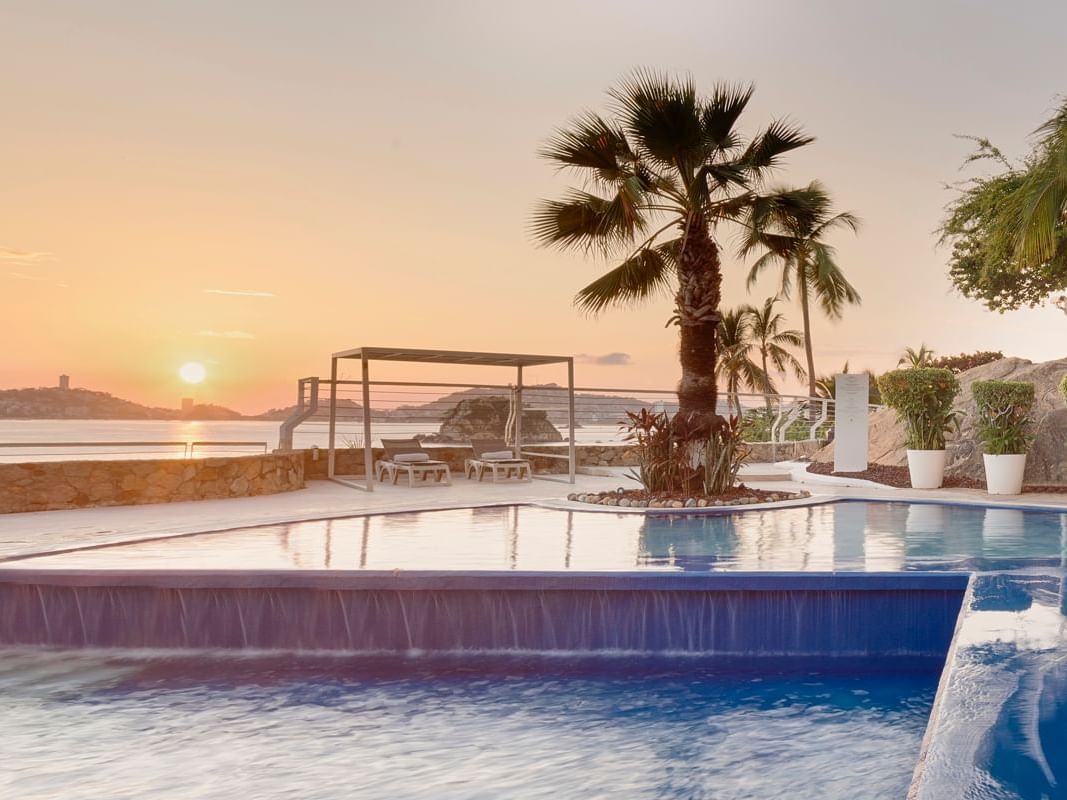 Swimming Pools
Soak up the sun next to our completely refurbished main pool sipping your favorite drink or enjoy a dip. Additionally, we have another pool where you can refresh in the company of your whole family.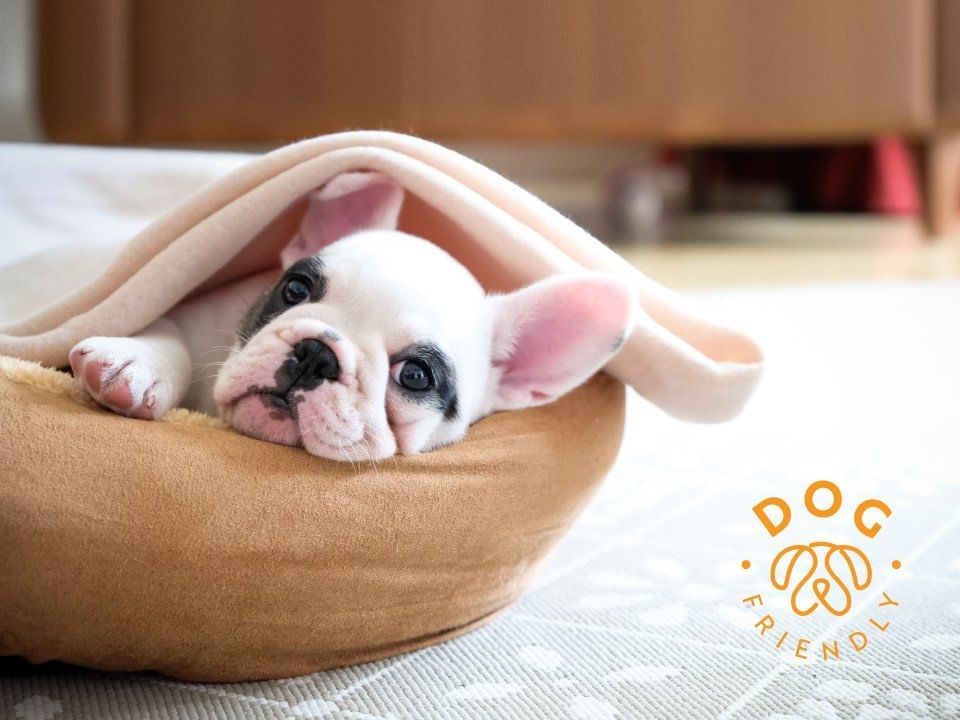 Dog Friendly
Your best friend deserves to travel with you, and discover amazing places together. Find this unique experience with our Dog Friendly, where we'll welcome your pup and pamper him upon arrival with a special kit, which includes a bed and bowls for him to enjoy throughout his stay.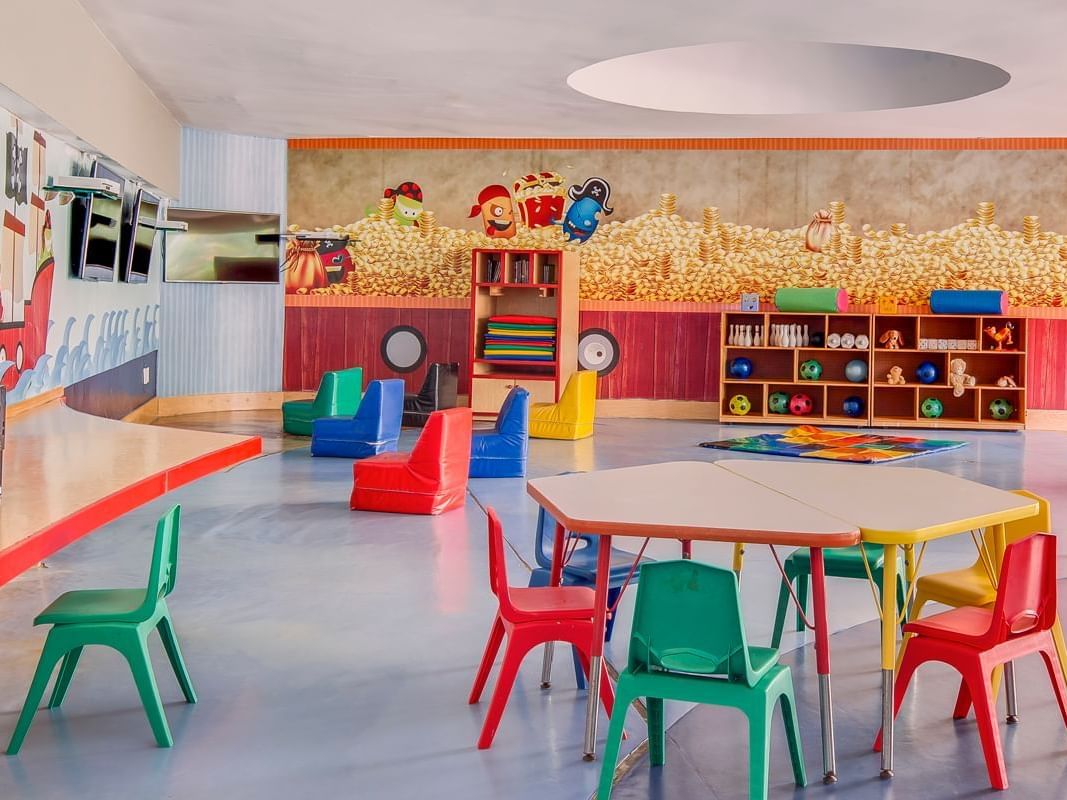 Fiesta Kids Club
Children will have a wonderful time at our Fiesta Kids Club, taking part in crafts according to their age as they enjoy delicious snacks and refreshing drinks.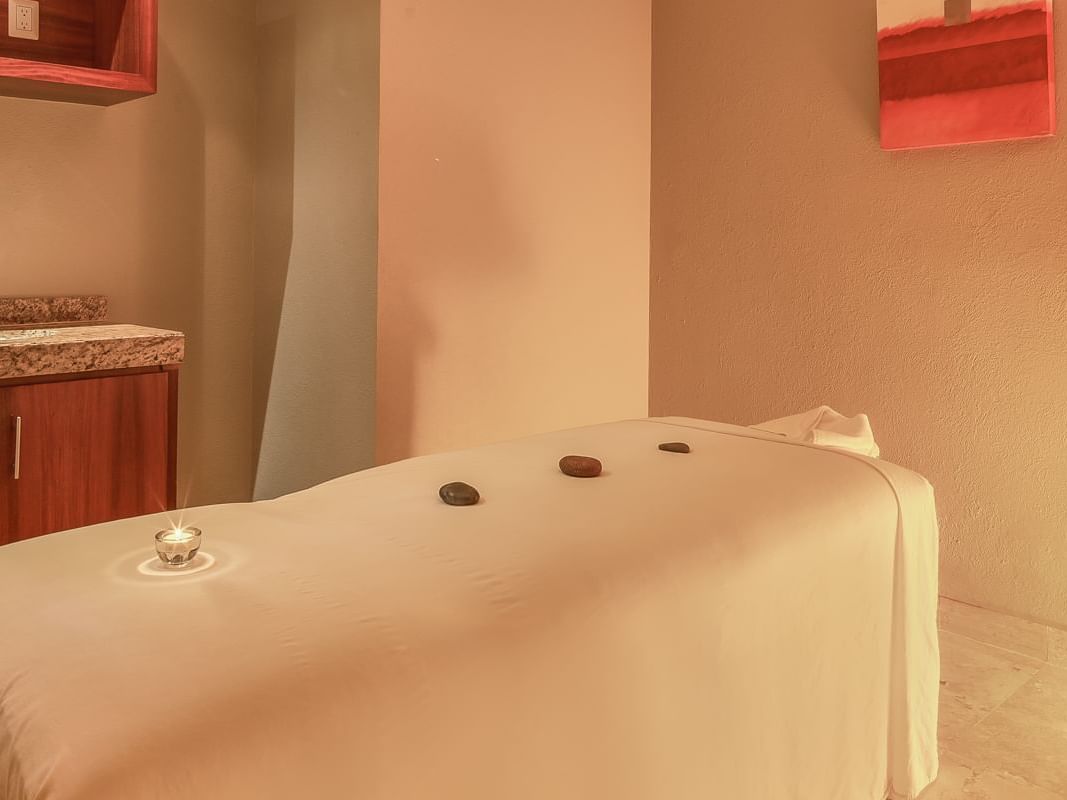 Spa
Discover the ultimate in relaxation at our Spa, where we offer a menu of healing treatments.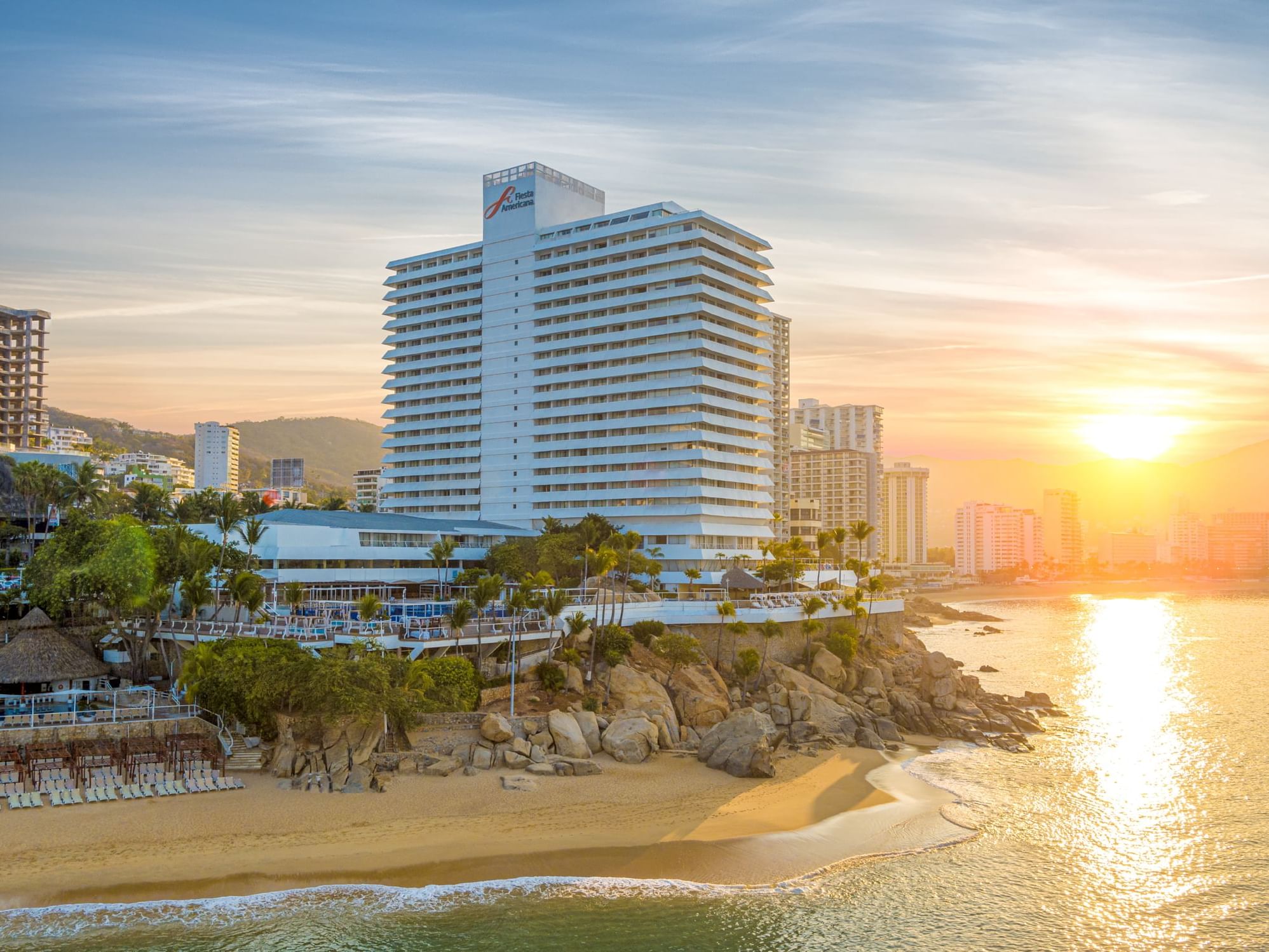 Hotel Amenities & Services
We've thought of every detail so that you have all of the amenities you need to make your Acapulco visit as relaxing and enjoyable as possible.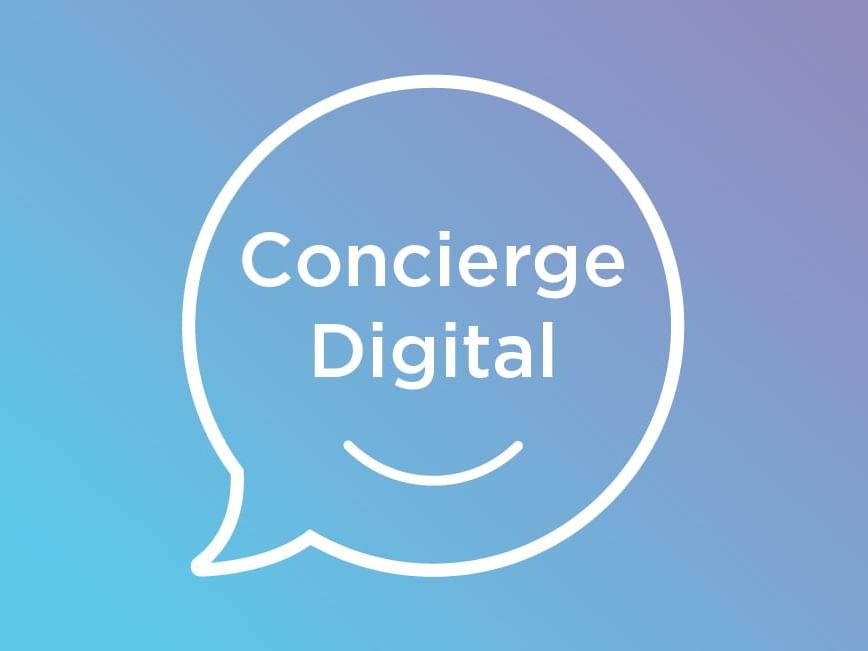 Digital concierge
Hi!, I'm Lexi
Your digital concierge, I'm ready to support you in whatever you need, such as attending your requests, clarifying your questions and most importantly, making your stay unique.
Get to know me and discover everything I can do for you.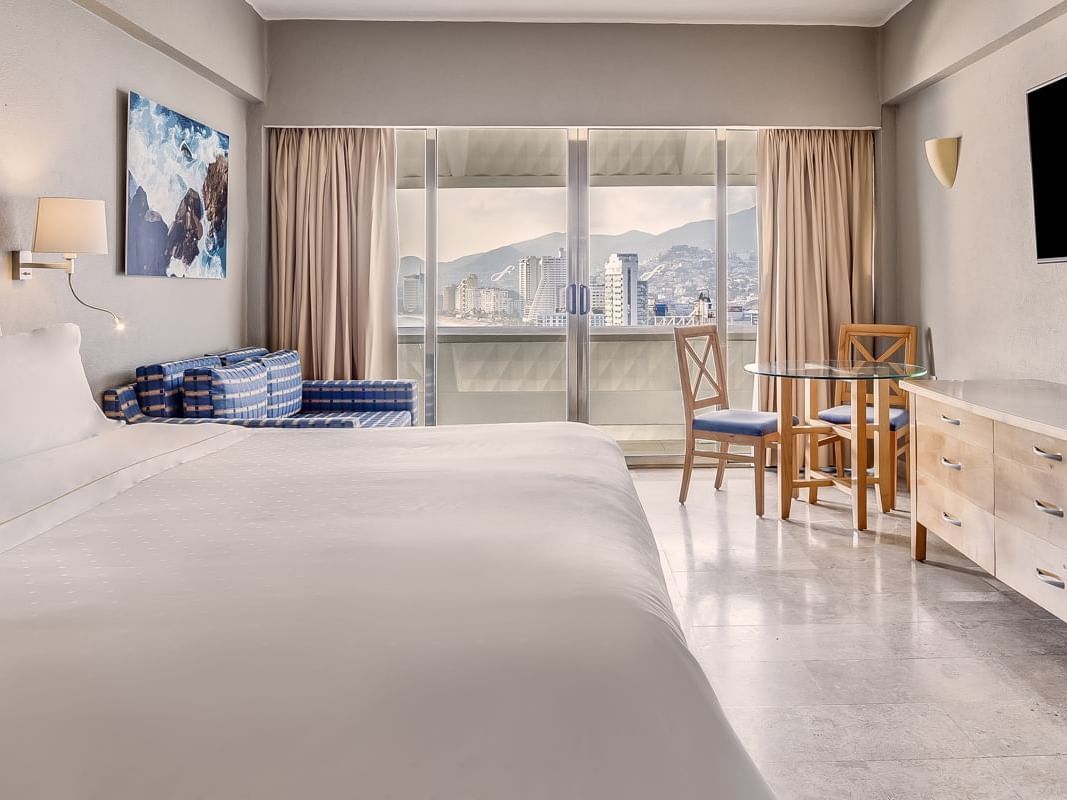 Rest & Relax
Deluxe Room, 1 King
USD 115.00/night
2 Adults

King Bed

403 ft2
With a beautiful partial ocean view, this room features a king-size bed, perfect for couples.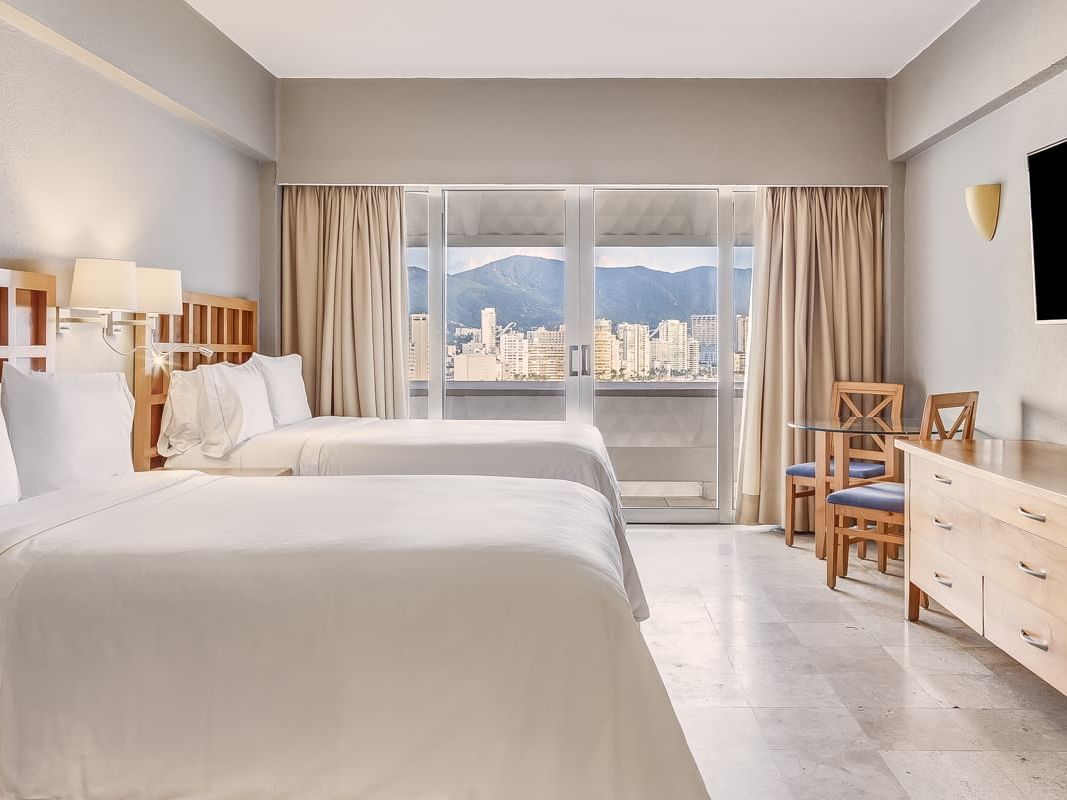 Rest & Relax
Deluxe Room, 2 Double
USD 115.00/night
2 Adults

2 Double Beds

403 ft2
This room provides a balcony and a partial ocean view, as well as two double beds.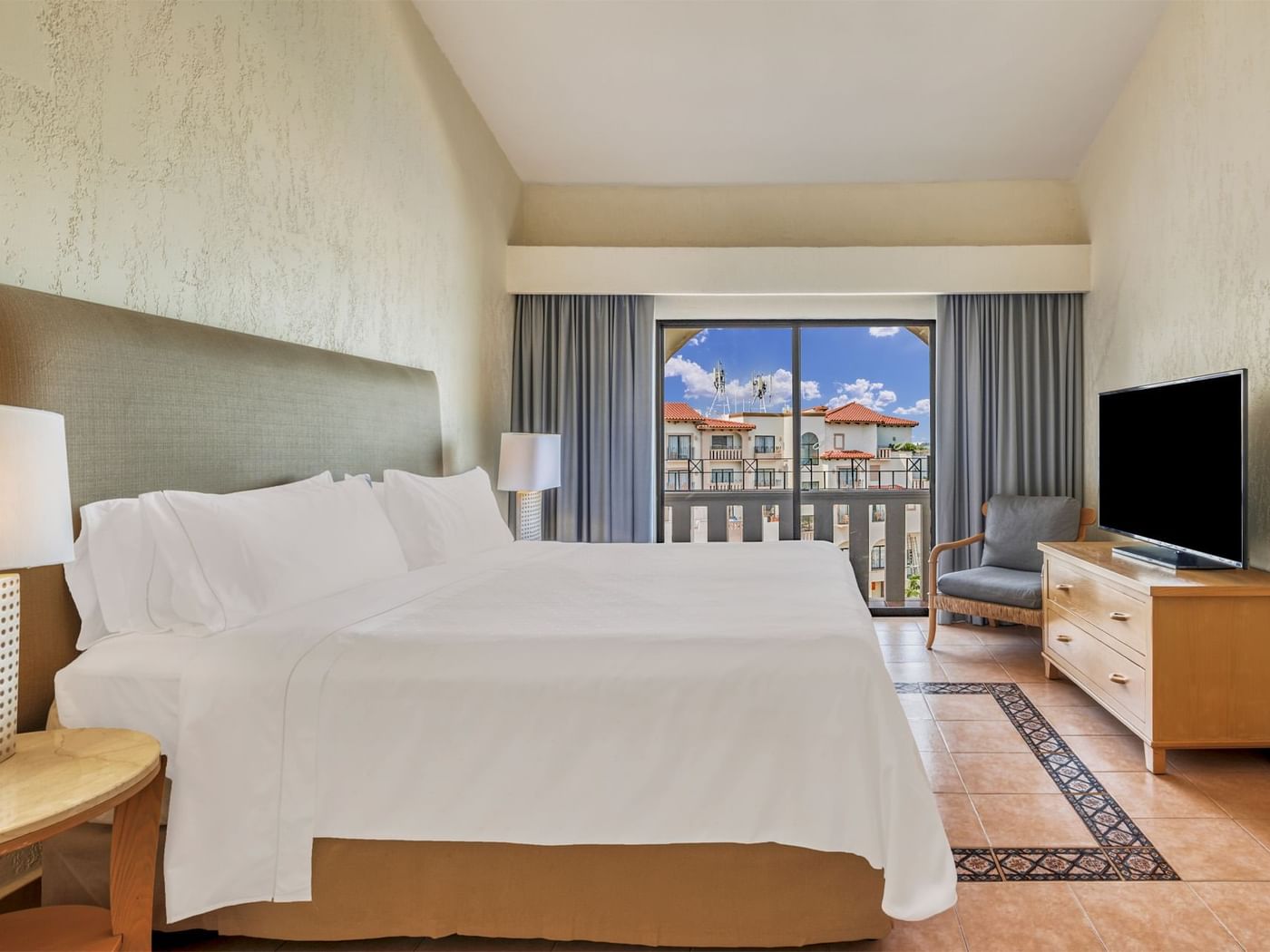 Rest & Relax
Villa Master Suite
USD 180.00/night
4 Adults

King Bed & Sofa Bed

992 ft2
This suite offers the option to have adjoining rooms with connecting door to a Deluxe Room, lock off. Find a king-size bed and a balcony with delightful partial sea views.
Enjoyed our five weeks stay!
Resort well kept, staff very friendly and helpful, view is great from balcony or any pool area. The ocean's temperature is the warmest in Mexico. Rooms are spacious. First time in Acapulco and would love to go there again. Can go down the street and shop or eat at close by restaurants. Or just sit in the balcony and enjoy the view of the street or the ocean. Only draw back is that the resort is not handicap accessible when going down to the beach, but staff or those who are staying in the resort are always ready to lend a helping hand.
-
Excellent visit once again
Keep coming back to the Fiesta. Great location close to restaurants, Fantastic beach, very busy but ideally located. Good snorkelling and clean. One of the pools is being renovated, but once done should be great. Staff are brilliantt, helpful and rooms very well serviced
-
Family joy
Place where the friendliness of the staff that works there coincides with the very appreciable improvement of the facilities. The exterior lighting - unique in all hotels - is striking, as another attraction.
-
Hotel very well located and comfortable
The hotel has a very good location on the coast, spacious rooms with a mini-kitchen, minibar, everything you need for a good stay, the beach was very clean and the staff is very friendly.
-
INCREDIBLE VACATION
Staying at an American party was a pleasant experience due to the excellence in the service and facilities, as well as the quality of the food and on the other hand, although the authority applies under pressure from the authority that the beaches be in the public domain, it would be convenient to establish the same, that the street vendors cannot and should not cross the limits of the hotel area, when they work irregularly and without hygiene measures. I hope that with the experience of this outbreak that affects us, it will lead the authorities to bring order and prevent its spread. I hope shortly to have the opportunity to take another vacation at Fiesta Americana Villas and bring my wife. kind regards.
-
Exclusive Offers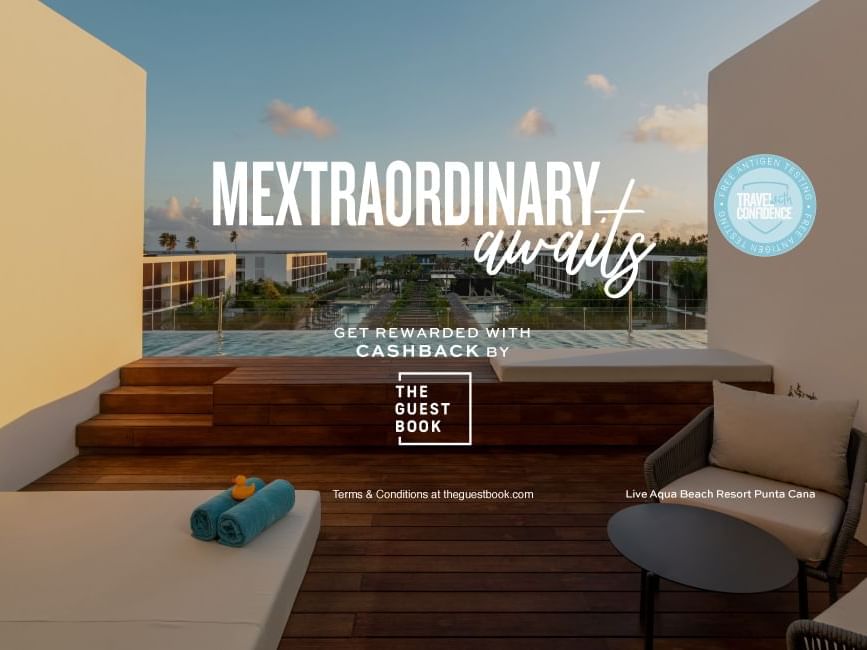 Exclusive Offers
Get rewarded with cashback by the Guestbook
We've partnered with the guestbook to give you cash rewards. Each time you stay at la colección resorts you earn toward your next reservation, donate for a cause or get cash back with gift cards.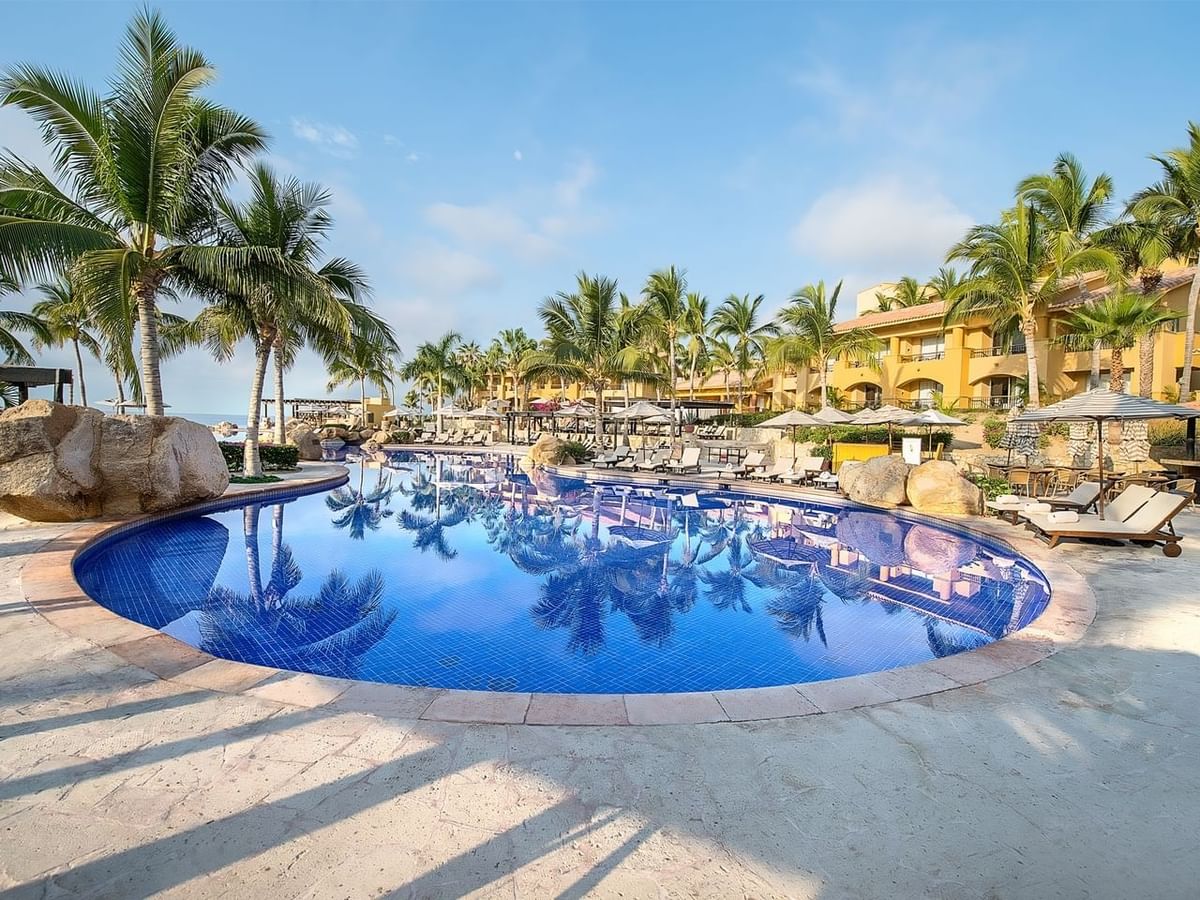 Exclusive Offers
Last Minute Deals
Live unforgettable holidays at our hotels in the best destinations in Mexico and the Dominican Republic saving up to up to 50% off + additional and exclusive discounts when booking on our websites:
*Transportation included exclusively when booking on our websites 4 nights or more at participating beach hotels.
Free transfer to the airport does not apply at Fiesta Americana Cozumel All Inclusive, Fiesta Americana Acapulco Villas, Fiesta Americana Cancún Villas and The Explorean Cozumel.
What's Nearby
Discover the Top Attractions Just Steps Away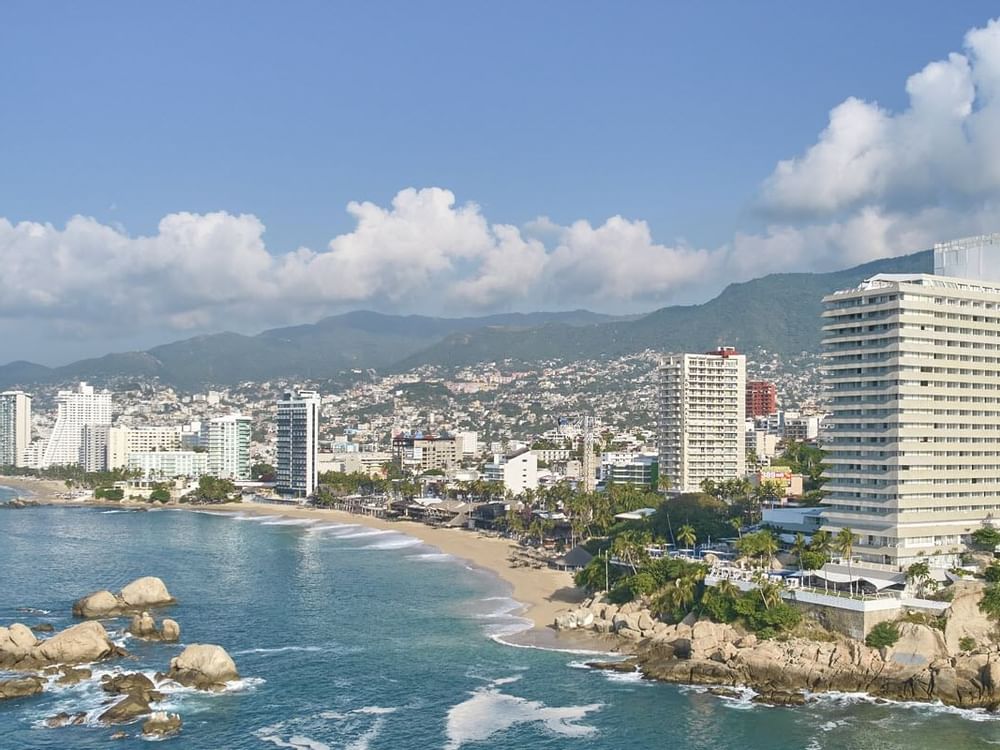 Acapulco is one of the country's most popular beach destinations, thanks to the beautiful natural environment, golden sand, tropical weather, warm sea water and friendly people.
Fiesta Americana Acapulco Villas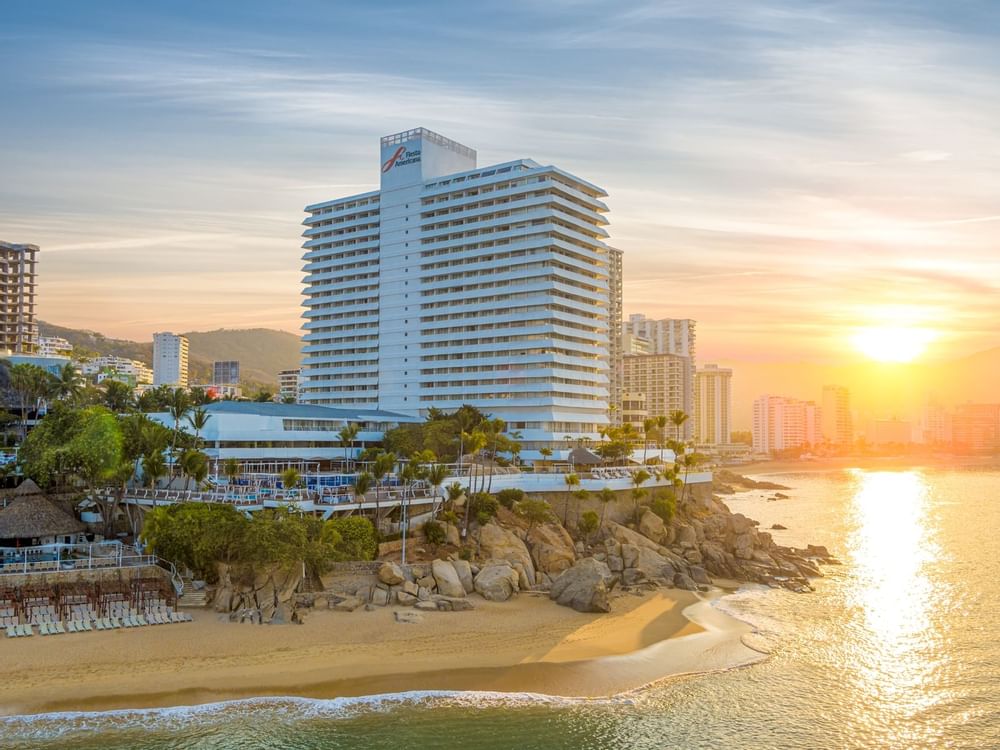 In the heart of the Acapulco Bay, this modern hotel features ultra-comfortable rooms and villas and countless activities – ideal for a family vacation or corporate trip.
La Quebrada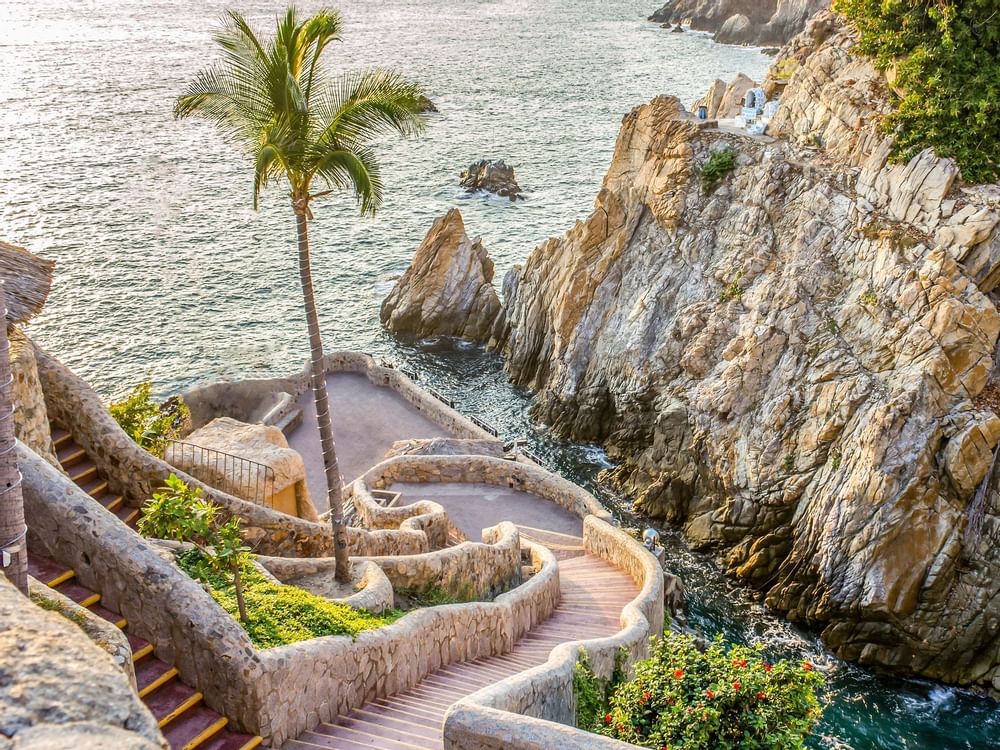 At this famed tourist attraction, professional divers wow spectators by leaping from one of two cliffs into the water of the "gulch" below.
Museo Histórico de Acapulco Fuerte de San Diego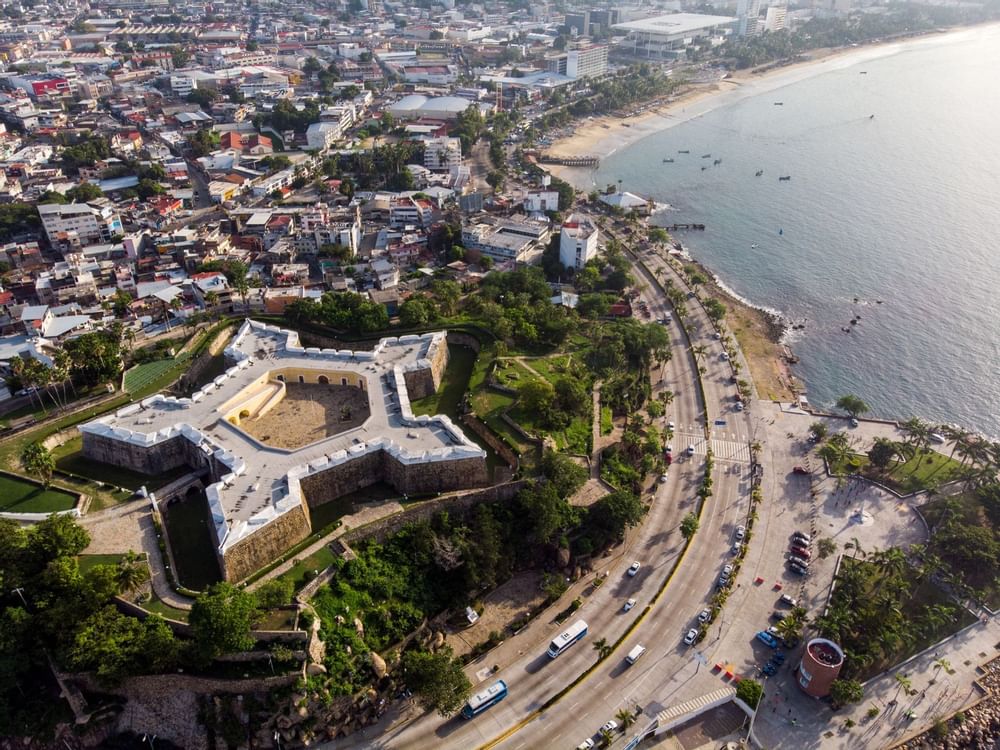 Learn more about Fort San Diego – one of Acapulco's most significant cultural landmarks – at this museum, which features 13 exhibition halls.
Zocalo de Acapulco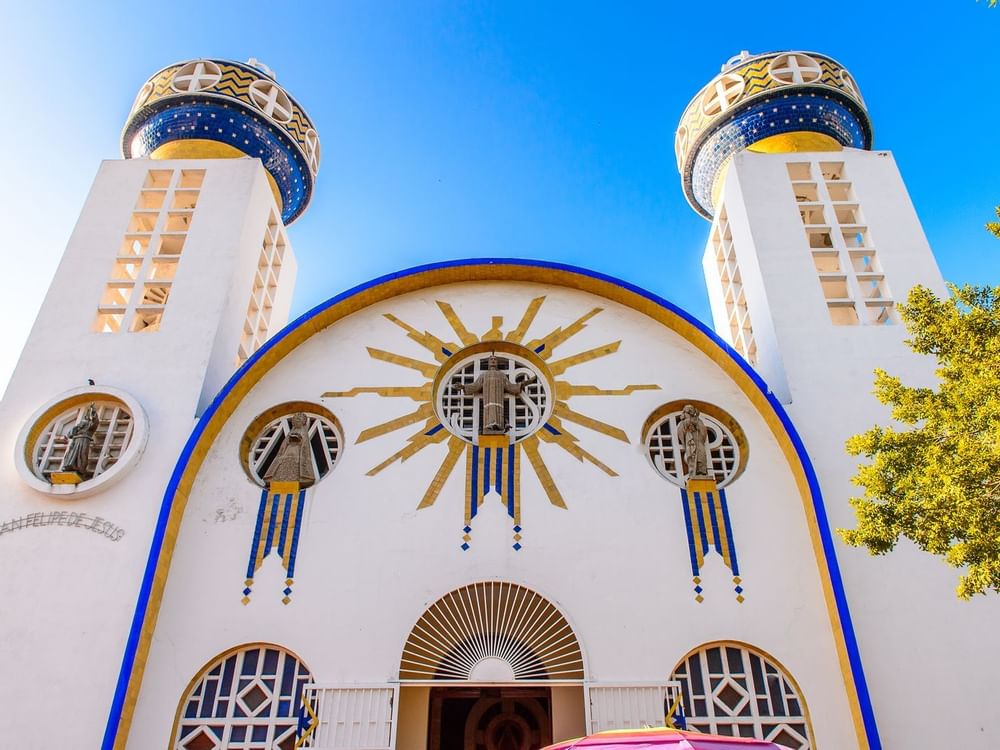 Álvarez Square is the main square of the port of Acapulco; it's, located in the center of the city, in front of Miguel German Costera Avenue, the main vehicular artery.
Barra Vieja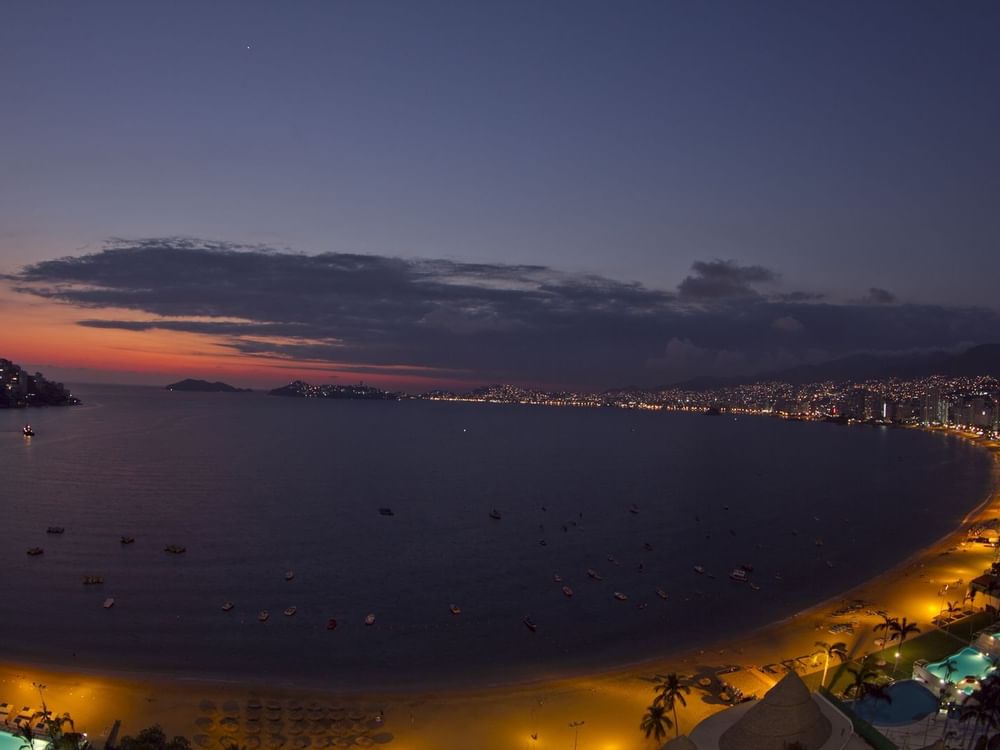 Known for its fabulous gastronomy, this beautiful beach is one of Puerto Vallarta's main tourist attractions.
Pie de la Cuesta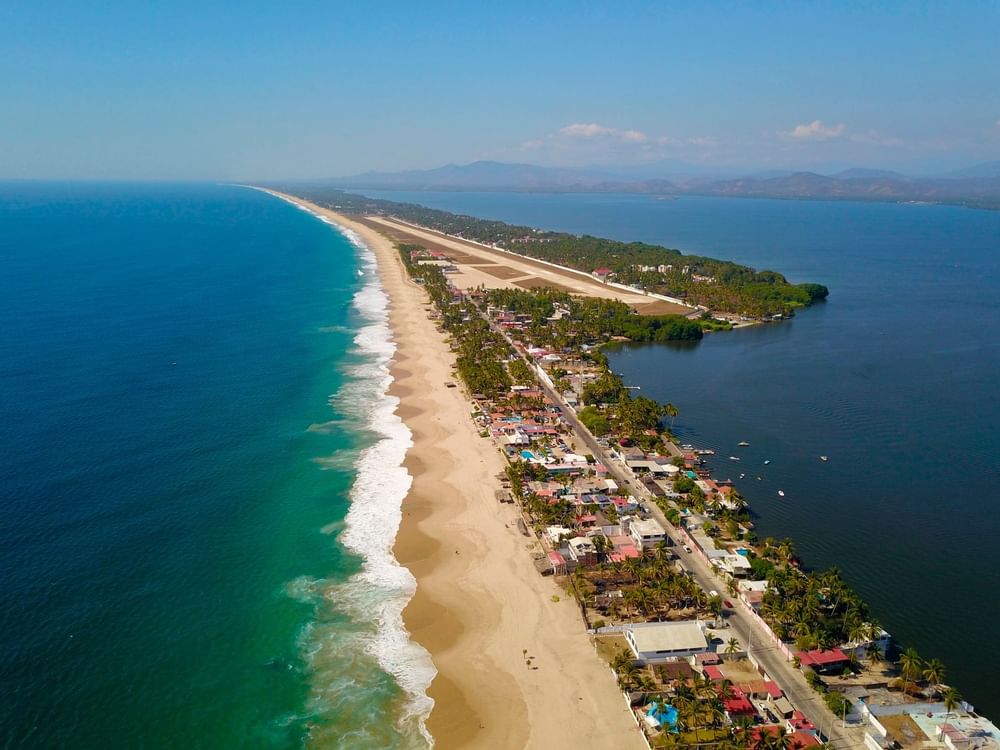 Pie de la Cuesta is a community located next to the Coyuca Lagoon. Its inhabitants are dedicated to agriculture, fishing, tourism, livestock, commerce, entertainment, sports and crafts.
El Fuerte de San Diego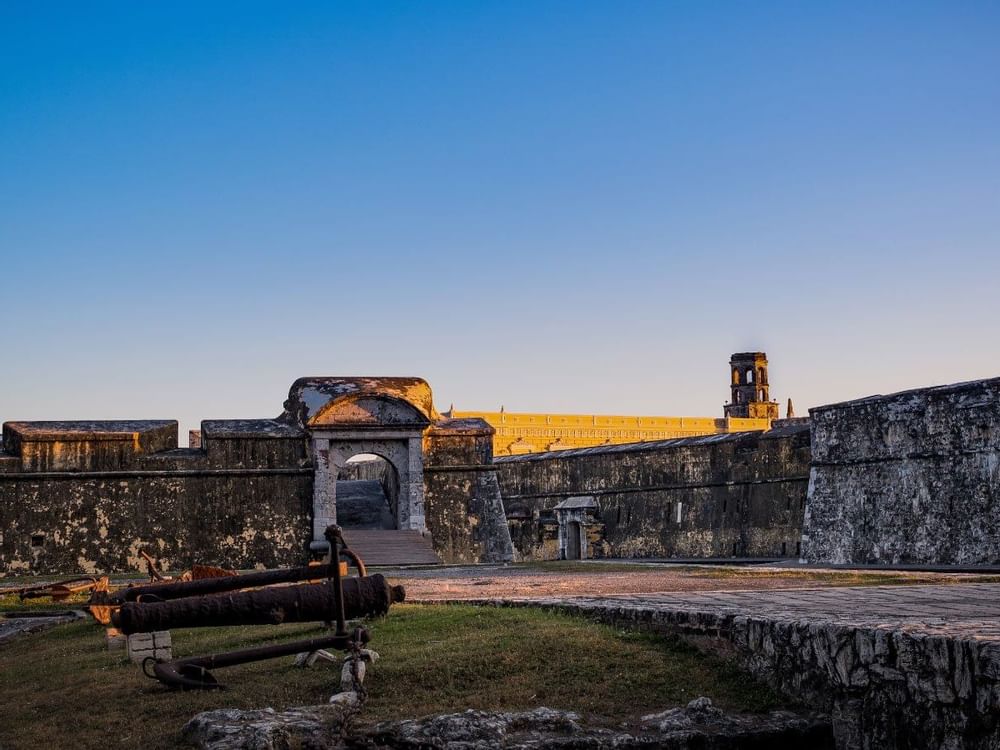 El fuerte de San Diego is a maritime fortification of Italian design.
Playa Icacos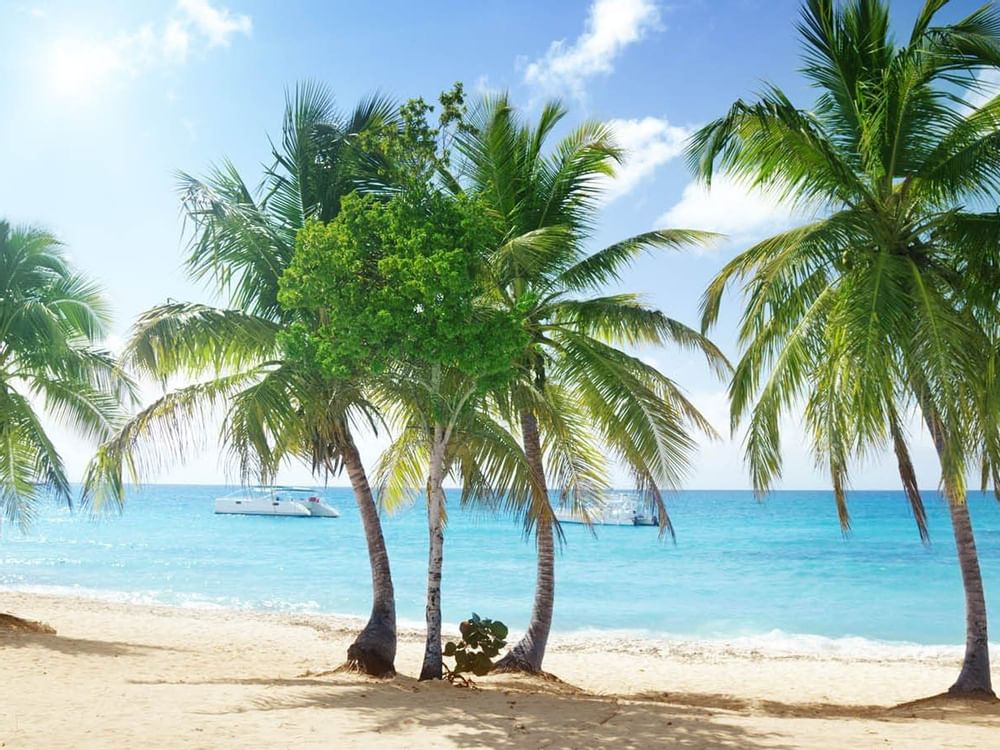 Playa Icacos is one of the most famous and crowded beaches in the port of Acapulco.
La Condesa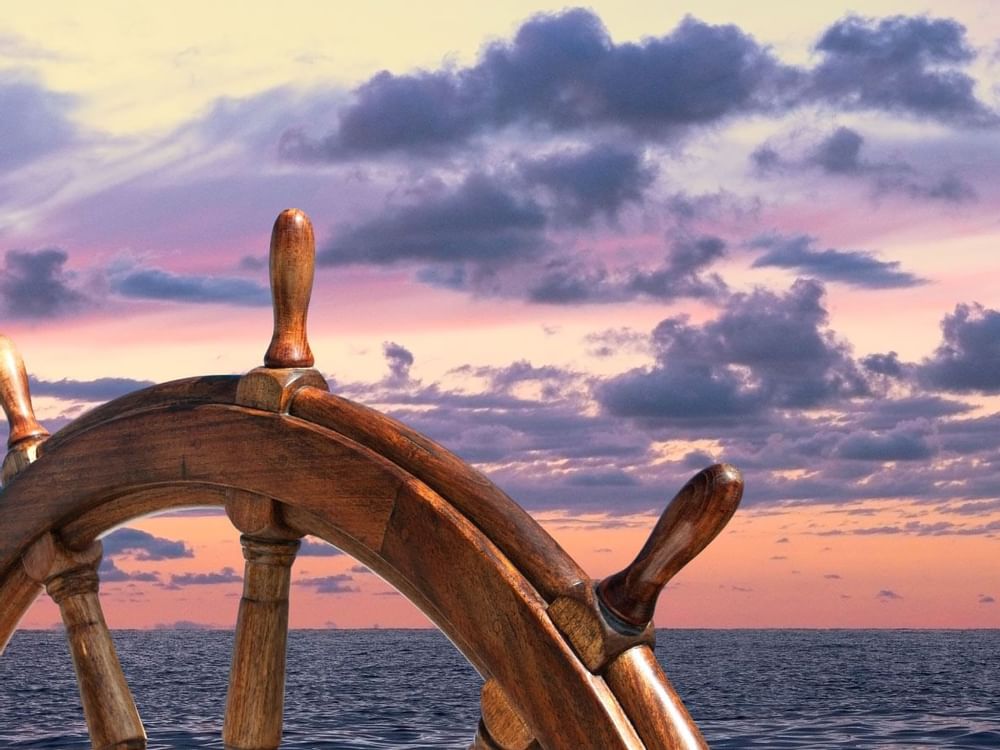 La Condesa is one of the most popular and crowded beaches in the port of Acapulco.
Fiesta Americana Acapulco Villas
Museo Histórico de Acapulco Fuerte de San Diego