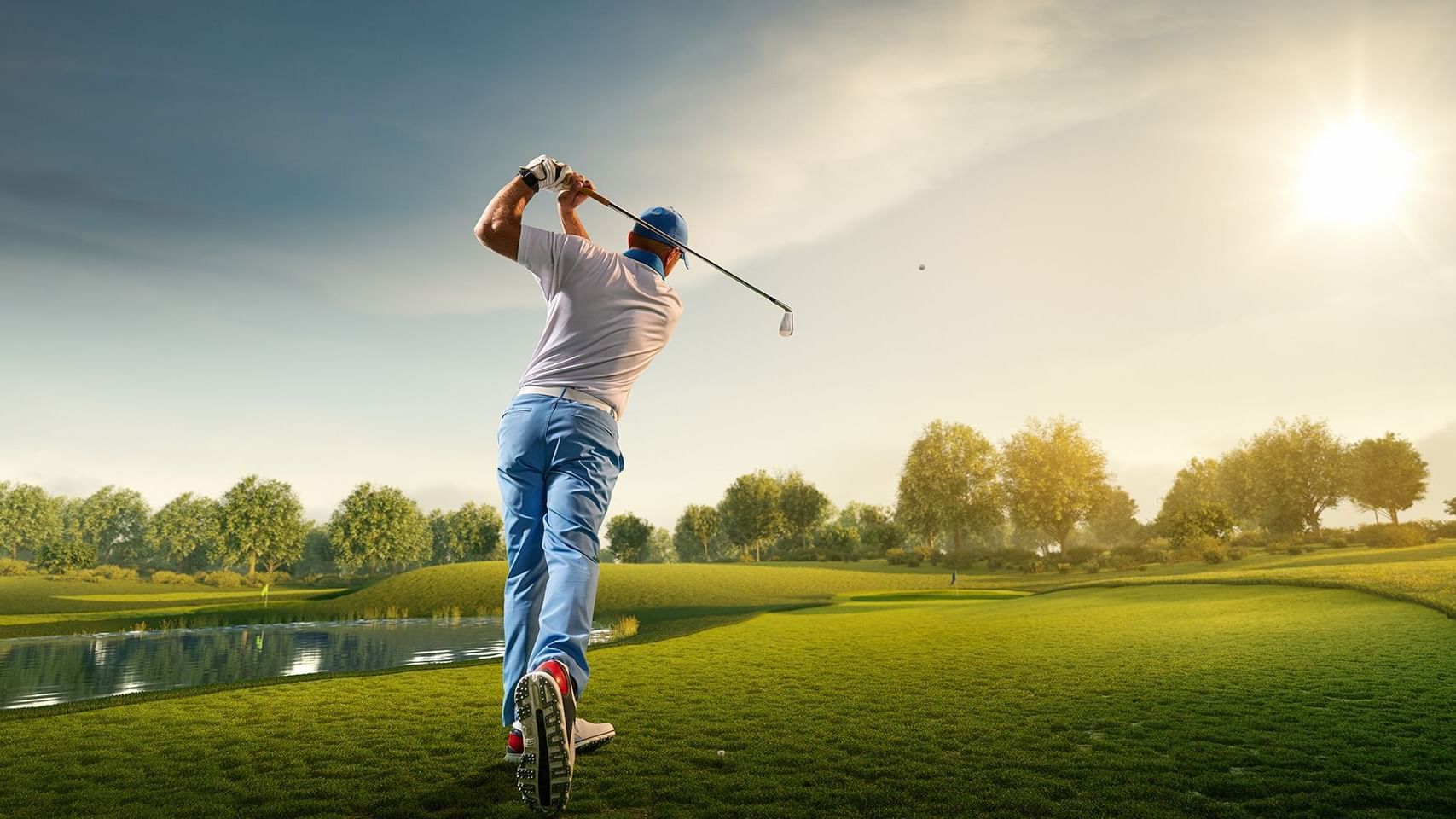 Golf
There are several golf courses just a short drive from the hotel, including Club De Golf De Acapulco, Tres Vidas Acapulco and and Campo de Golf Princess. Our staff and concierge are available to make further recommendations on additional courses and assist with tee times, transportation and anything else you require for a relaxing golf getaway.
Club de Golf Acapulco
It is a nine hole course with ten greens. Holes 1/10 have their own individual greens. The remaining holes each have two flags. White for the front nine (play from the white coconuts/tee blocks), blue flags (blue tees) for the back nine.
Campo de Golf Princess Mundo Imperial
The course has two very distinctive nines. The front nine is tightly lined by coconut palm trees where accuracy from the tee is rewarded, whilst the back nine becomes more open. Water is a common theme on the course appearing on 12 of the 18 holes. The course's featured hole is the 18th, a dog-leg par 4 around a large lake, leaving a second shot that appears suspended in space over the unique pyramid structure of the hotel.
Campo de Golf Tres Vidas
The Robert Von Hagge designed this course in a secluded location which is enhanced even more by the tranquil sound of the breaking waves. The course features five holes that play right along the ocean.The golf course is routed through a series of lagoons that come into play on occasion. There are also stands of swaying palms strategically placed along the fairways and strategically placed bunkers guarding the greens.