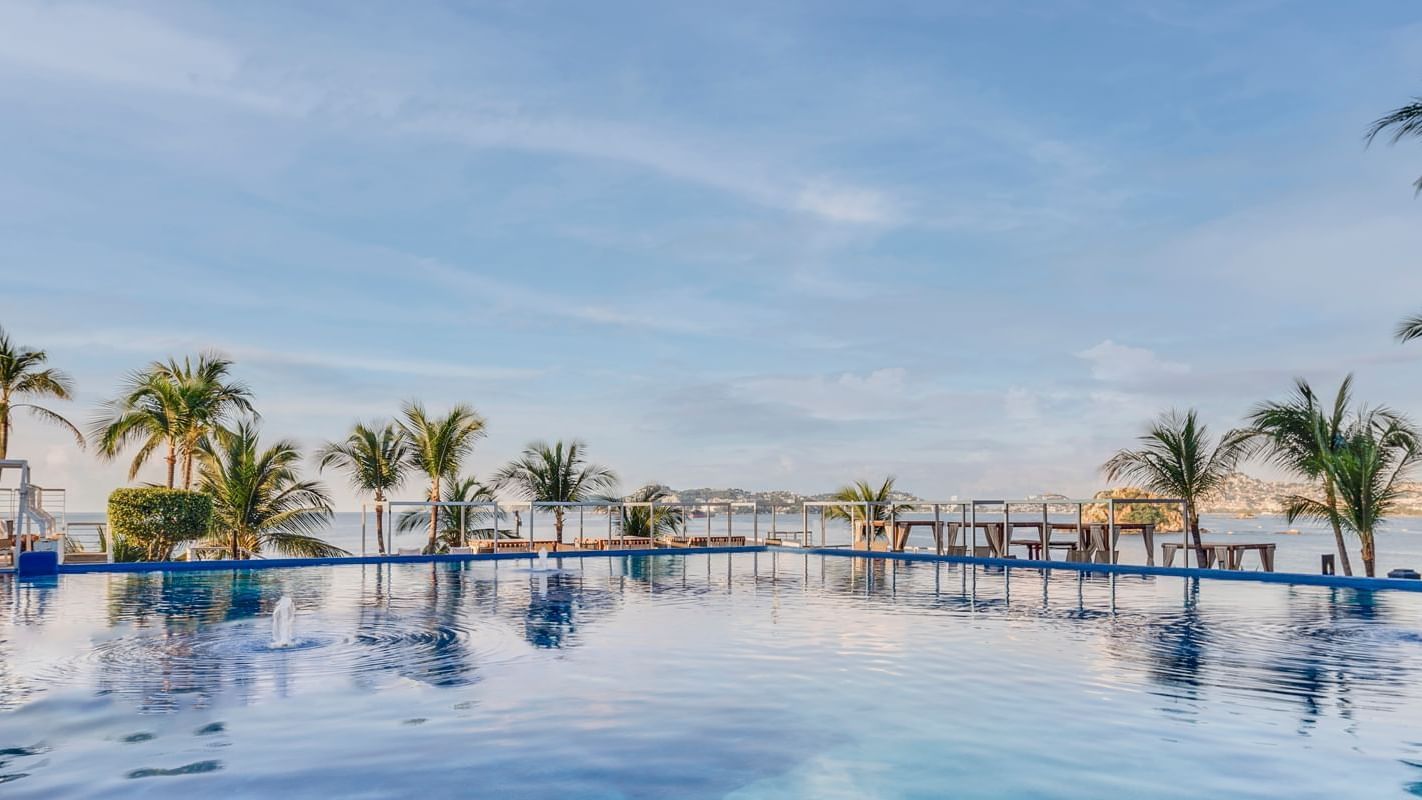 Our Concept
We are a European plan hotel, but we also offer three restaurants with delicious regional and international food.
Chula Vista: 7:00am to 12:00pm – Start the day with a healthy breakfast or a variety of dishes from our buffet while enjoying the best views of Acapulco Bay.
Maima: 12:00pm to 6:00pm – Try our selected menu of cevichería and regional dishes like Pescado a la Talla, Pulpo Enamorado and traditional Picadas amidst magnificent views of our pool.
Rosato: 6:00pm to 11:30pm – A must-do on your next visit to our hotel is our Restaurant Rosato, where each meal is as memorable as the views that surround it.
Salsa Bar: 9:30 pm to 12:15 am – On weekends, after enjoying a great dinner, the party continues with a spectacular Cuban show at the Salsa Bar. Savor delicious cocktails and dance salsa in a family atmosphere.
Beach Club: 10:00am to 6:00pm – Located in the heart of Condesa Beach, this club offers both fresh coconuts and a gastronomic experience of the coast.
Lobby Bar: 10:00am to 1:00am – The Lobby Bar is our resort's unofficial meeting point, facing Costera Miguel Alemán. Refresh yourself with a traditional planter's punch or a colorful cocktail, accompanied by a delicious order of Tacos of Rib Eye with Bone Marrow, the house specialty.
We would also be delighted to organize a romantic dinner on one of our terraces, with a unique view of our breathtaking Bay.