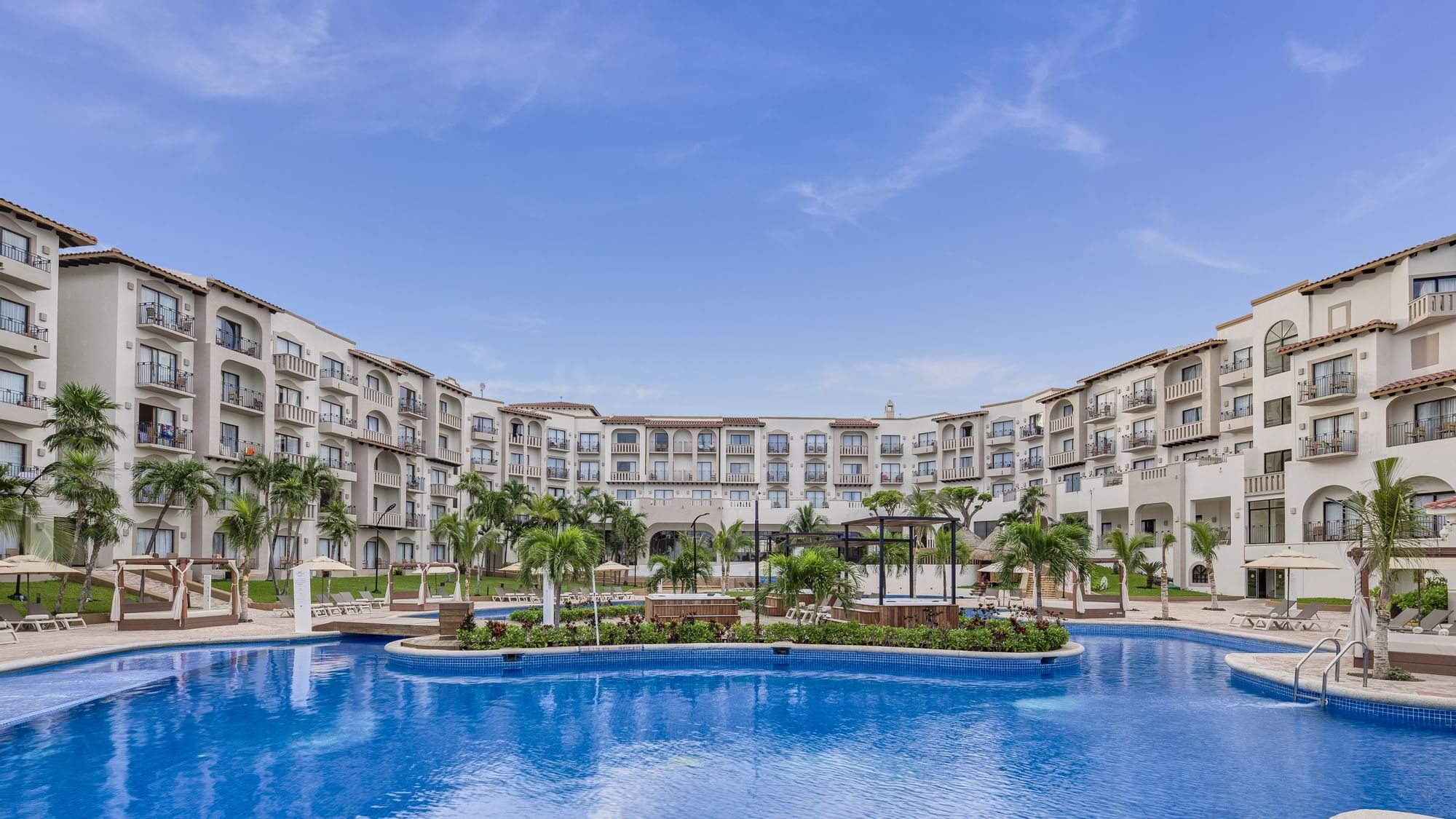 Our Activities
Enjoy an unforgettable holiday with the people you love. Kick off a day of fun shouting "Bingo!" by the pool. Win some of your favorite drinks. Afterwards, take part in an invigorating aqua aerobics class and completely de-stress with our staff members.
In the afternoon, try a Latin rhythms dance lesson, cocktail classes or complement our fitness routine in the gym. Whether you are a beginner or an expert, you will have a blast. At nightfall, we invite you to visit the Lobby Bar for Karaoke, where you can sing all your favorite songs while enjoying great cocktails.
Nature lovers can explore the marvelous fauna of the region by swimming and snorkeling over the small reef right in front of the hotel. Or admire the crystal water by taking a jet ski ride or parasailing.