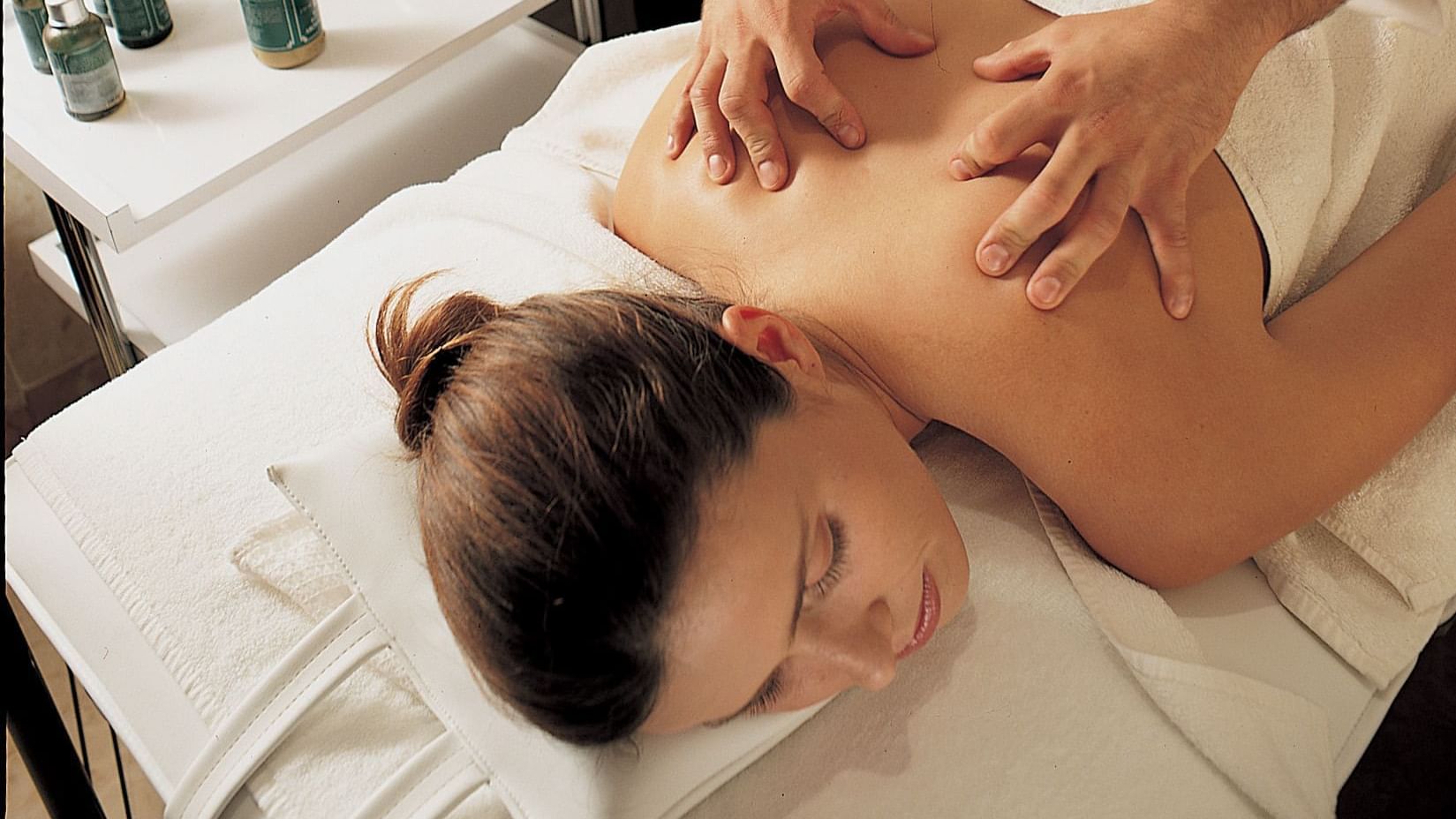 Spa
Relax and Unwind at our Fiesta Americana Spa
Treat yourself to an indulgent and pampering experience at Miiluma Spa at Fiesta Americana Condesa Cancún All Inclusive. Designed to be a tranquil and replenishing getaway, our spa is a place where mind, body and soul are balanced and tensions are released. With the assistance of an experienced spa staff member, choose a treatment or therapy to meet your personal requirements.
Discover a space where contemporary Mexico, the vanguard of natural treatments with exceptional products and natural elements such as air, water, sun, aromas, colors, sounds; merge to achieve an atmosphere of sensory bliss that accompanies our personalized attention through a unique experience of relaxation in this luxury hotel Cancun All Inclusive.
Miiluma Spa has the best equipment in its gym and 8 outdoor cabins on a terrace. Our facilities are equipped with sauna, steam, jacuzzi, showers, immersion lagoon and spa boutique, complemented with all the necessary amenities for your comfort
You deserve personalized attention, and Miiluma Spa is at all times, from Monday through Sunday from 6:00 a.m. to 9:00 p.m. for the use of the gym, schedule for Spa treatments from 8:00 a.m. to 8:00 p.m.
The Spa also offers a wide range of treatments, the most outstanding being Honey exfoliation, Miiluma Massage, 4 Hands Massage, Hot Stone Massage, Chocolate wrap, Aloe Wrap, Deluxe Homme Facial, Deep Cleansing Facial, Collagen Facial
Milluma Spa
Experience the latest in natural treatments with Mexican product and delight in the Spa's unique aroma in all its areas and each one of its features.
With an area of 700 m2, the Miiluma Spa offers a gym with the latest-generation equipment and eight open-air cabins on a terrace. The Spa boasts a sauna, steam room, a jacuzzi, high-pressure showers and immersion pool and a boutique spa.
You deserve personalized attention and this exactly what the Miiluma Spa provides at all times, from 8:00 am to 8:00 pm, accompanied by an equally singular diet: juice therapy in the steam rooms (tea, natural juices and chlorophyll water) and low-calorie menus.

The Spa also offers a wide range of treatments, the most outstanding being flower exfoliation, gold skin masking, spa peeling massage, grape exfoliant, coco experience, rainwater shower exfoliation, avocado and yoghurt wraps, grape wraps, body hydration, deep seaweed massage, detoxication wraps, holistic sea and chocolate wraps.

Particular emphasis on hydrotherapy.