Don't Miss Out on Lower Rates!
Want to get even more out of your stay? Become a La Colección member and receive exclusive deals, discounts and perks, specially designed to enhance your vacation.
Fiesta Americana Cozumel All Inclusive
The Ideal Destination for Your Cozumel Family Vacation
The pristine natural beauty of Cozumel provides a stunning backdrop for a vacation experience you will never forget. Modern, stylish and 100% family-friendly, Fiesta Americana Cozumel All Inclusive is a destination for every dream. Gaze at the blue waters of the Caribbean from your spacious accommodations – or treat yourself to a stay in one of our suites with a private pool. Satisfy your appetite at one of several superb on-site restaurants and lounges, including an Italian eatery, a cevichería, and a relaxed beach bar. Enjoy a range of carefully curated activities here at the resort: rent a snorkel and explore Cozumel's famed coral reefs, plan a family bike ride or boost your wellness with an artisanal massage or beauty treatment. Family-friendly attractions nearby include Chankanaab Park and Punta Sur Park, plenty to keep you busy if you are interested in exploring the island.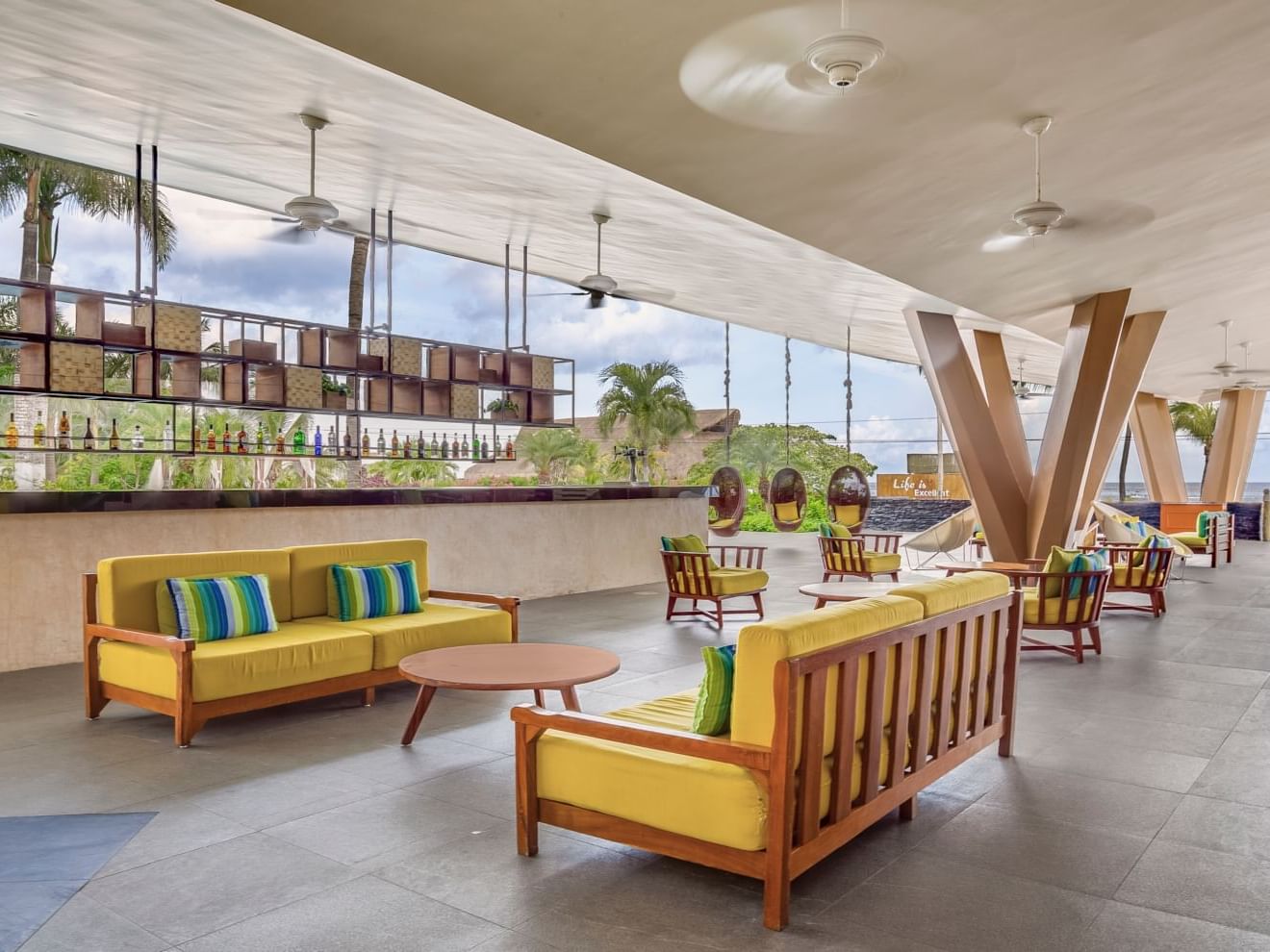 Hotel Amenities & Services
All of our hotel amenities and services are designed to provide you with the thoughtful details you need to make your Cozumel visit as enjoyable as possible.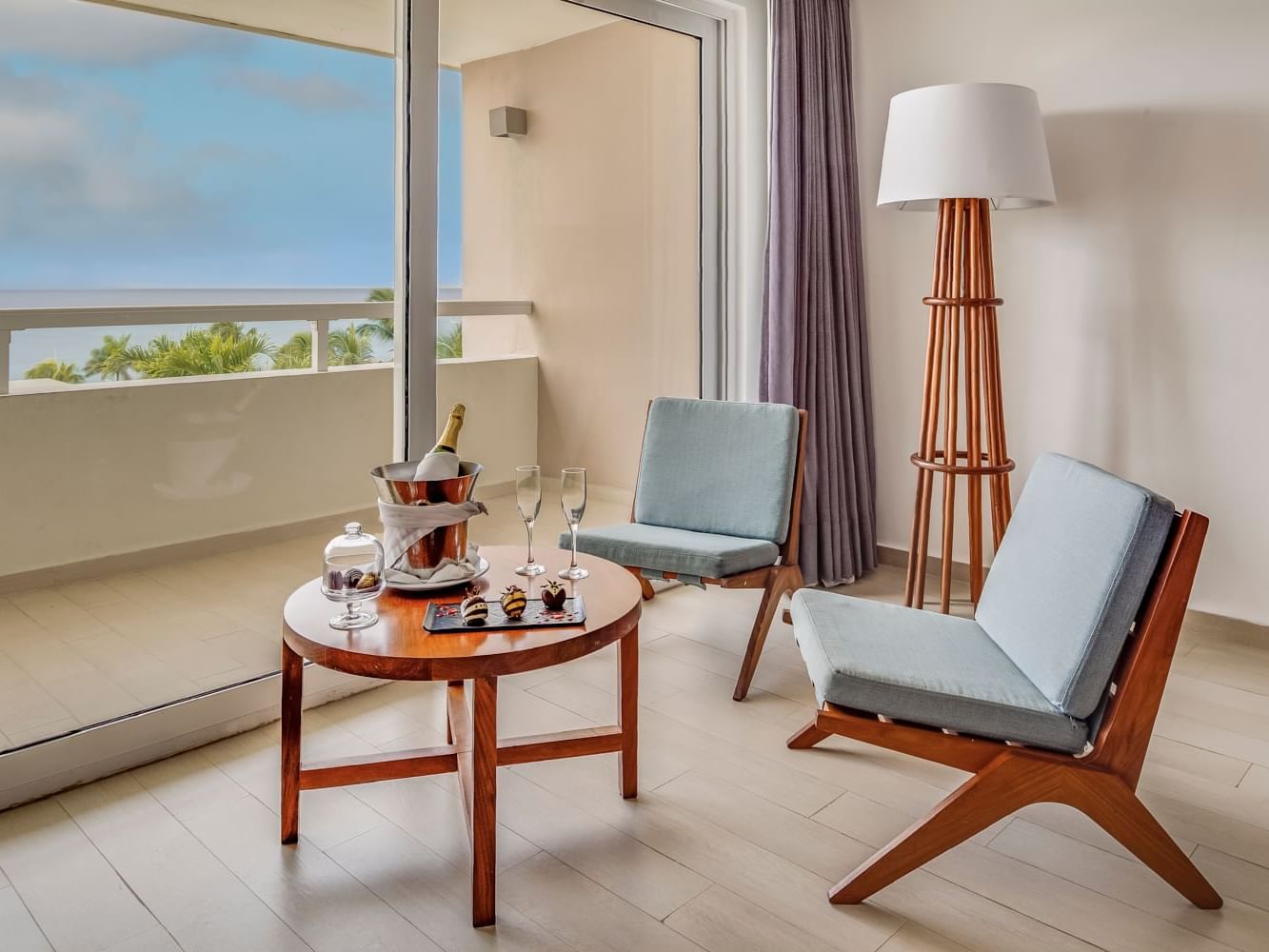 In-Room Amenities & Services
All of our guests enjoy an array of in-room amenities and services throughout the duration of their stay.
Fiesta Kids Club
Fiesta Kids Club is the ideal place for children ages four to 12, with age-appropriate crafts, delicious snacks and refreshing drinks.
What's Nearby
Explore Fiesta Americana Cozumel All Inclusive's Location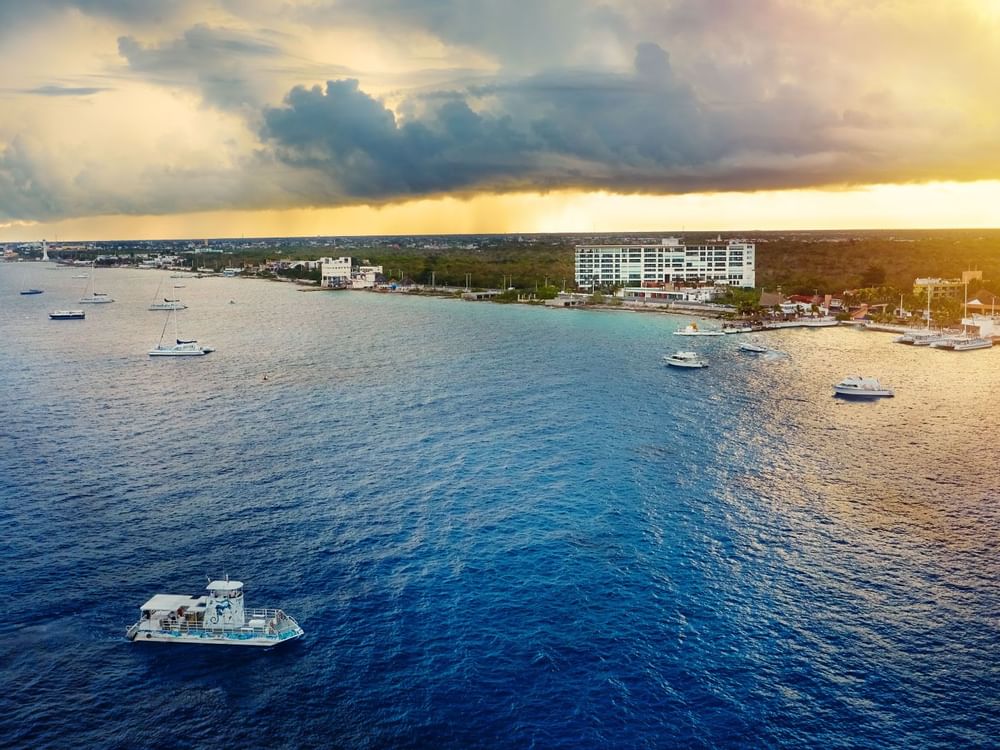 In addition to its awe-inspiring natural beauty and sustainable tourism practices, Cozumel is known as a venue for many international sporting events.
Fiesta Americana Cozumel All Inclusive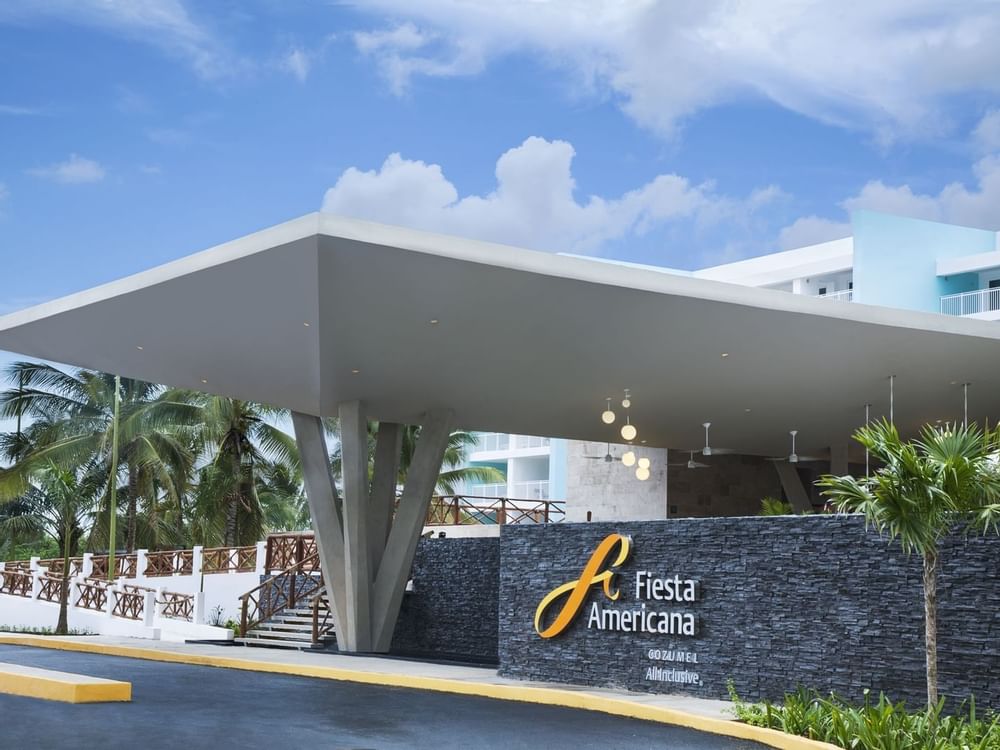 This thoroughly contemporary, all-inclusive beach resort is located near Cozumel's best dive sites and tourist attractions.
The Explorean Cozumel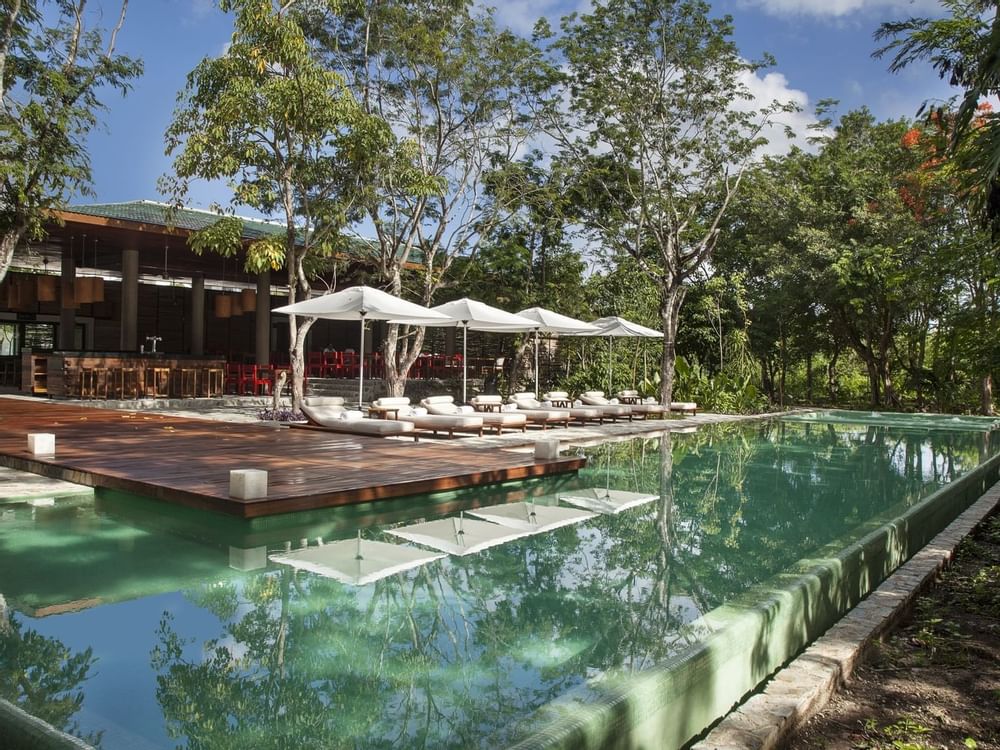 Experience a blend of adrenaline, adventure and emotion at this resort, which ensures a truly unique and unforgettable visit to Mexico's largest island.
Chankanaab Park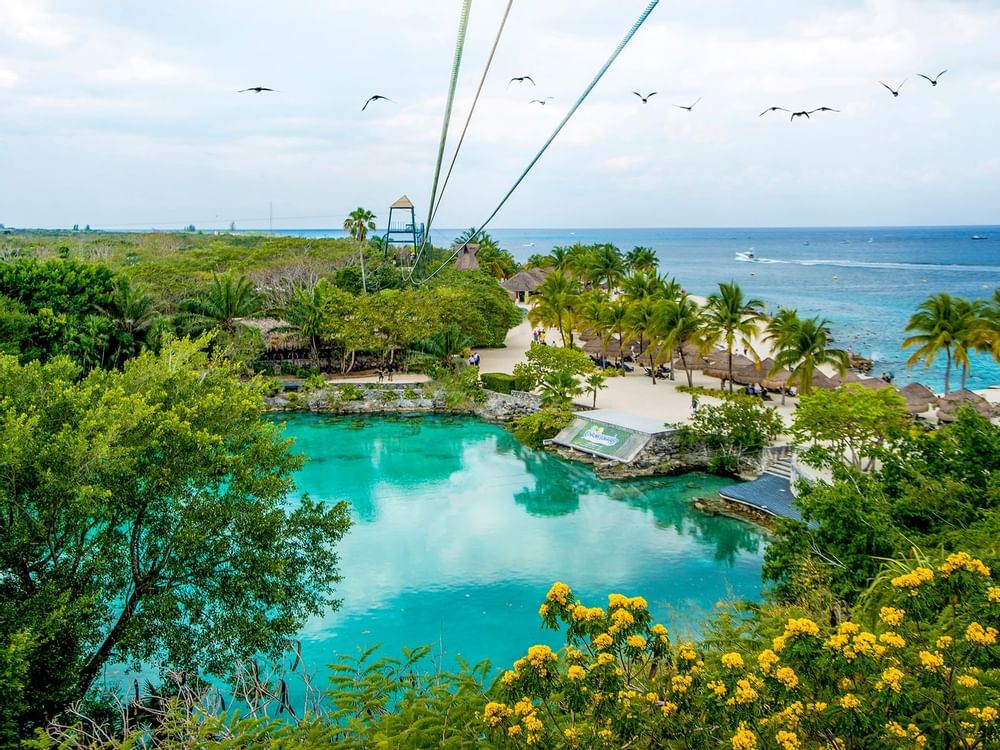 This family-friendly park offers a picturesque lagoon where you can dive and swim with dolphins, as well as shops, bars and restaurants.
Punta Sur Park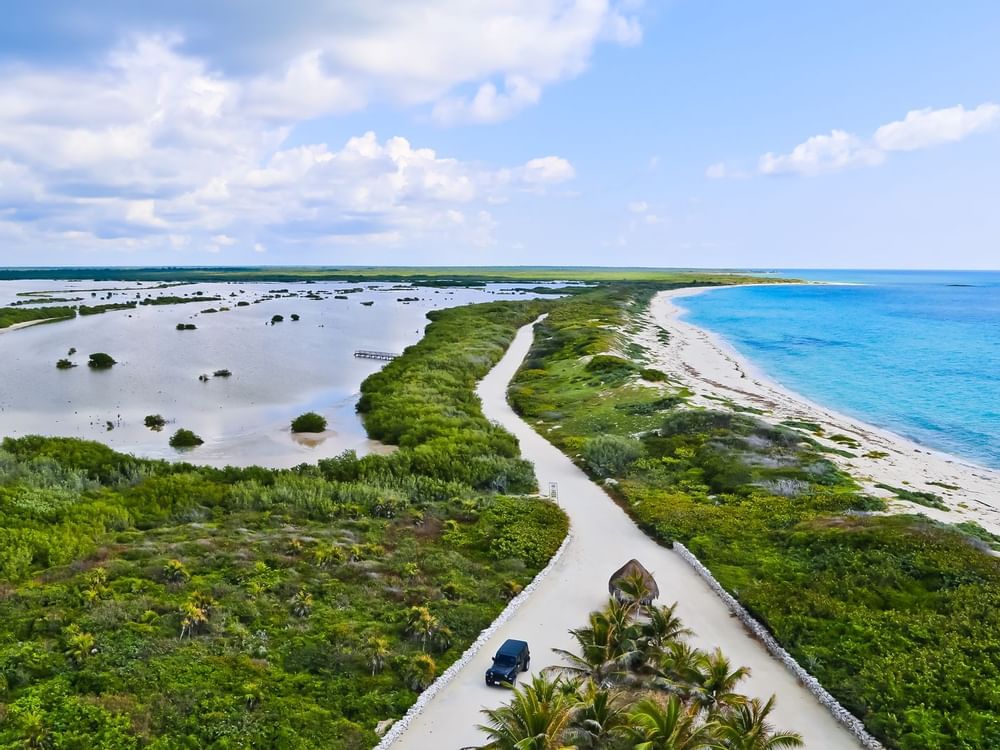 Punta Sur Eco Tourist Park features pristine beaches, diversity of flora and fauna, spectacular views from the Celarain lighthouse and an amazing boat ride through the Laguna de Colombia.
Museo de la Isla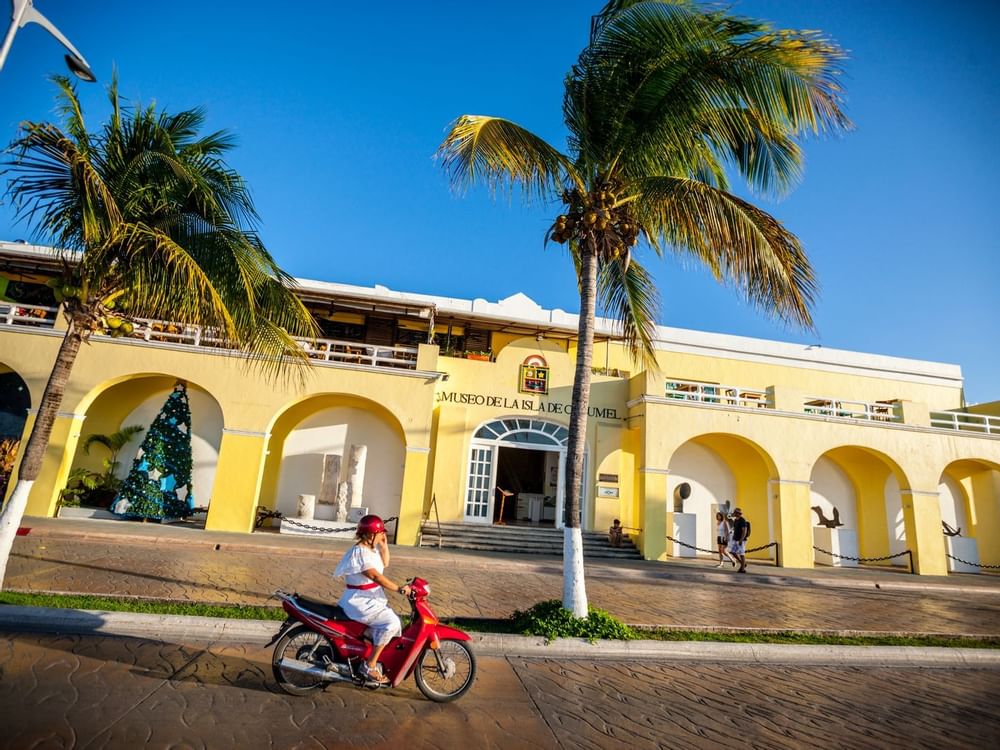 The Museum of the Island of Cozumel allows visitors to explore the history of the island, from the era of its first inhabitants to modern day.
Country Club Cozumel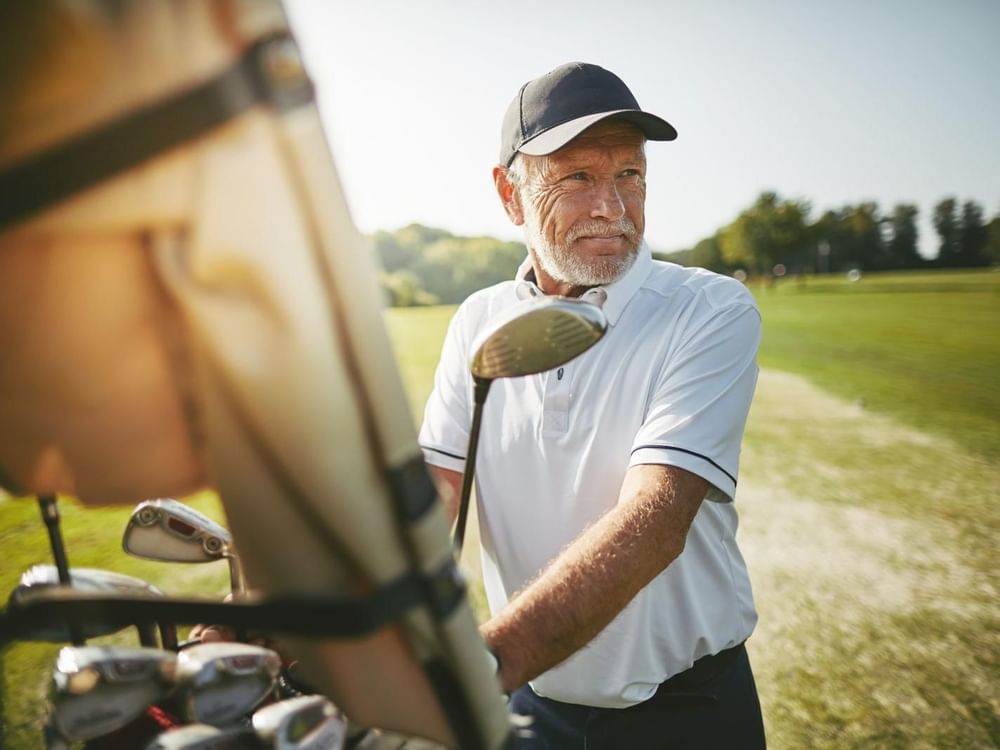 This relaxed club features an 18-hole golf course, as well as an Audubon Society-certified sanctuary, which is open for guided visits.
Fiesta Americana Cozumel All Inclusive