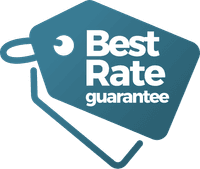 We guarantee our rates. If within 24 hours of reserving with us you find on another website belonging to a different online travel agency a lower rate for the same trip you reserved, we offer to match the total price of your reservation. For more information visit our FAQ's page
Don't Miss Out on Lower Rates!
Want to get even more out of your stay? Become a La Colección member and receive exclusive deals, discounts and perks, specially designed to enhance your vacation.
Fiesta Americana Cozumel All Inclusive
The Ideal Destination for Your Cozumel Family Vacation
The pristine natural beauty of Cozumel provides a stunning backdrop for a vacation experience you will never forget. Modern, stylish and 100% family-friendly, Fiesta Americana Cozumel All Inclusive is a destination for every dream. Gaze at the blue waters of the Caribbean from your spacious accommodations – or treat yourself to a stay in one of our suites with a private pool. Satisfy your appetite at one of several superb on-site restaurants and lounges, including an Italian eatery and a cevichería. Enjoy a range of carefully curated activities here at the resort: rent a snorkel and explore Cozumel's famed coral reefs, plan a family bike ride or boost your wellness with an artisanal massage or beauty treatment. Family-friendly attractions nearby include Chankanaab Park and Punta Sur Park, plenty to keep you busy if you are interested in exploring the island.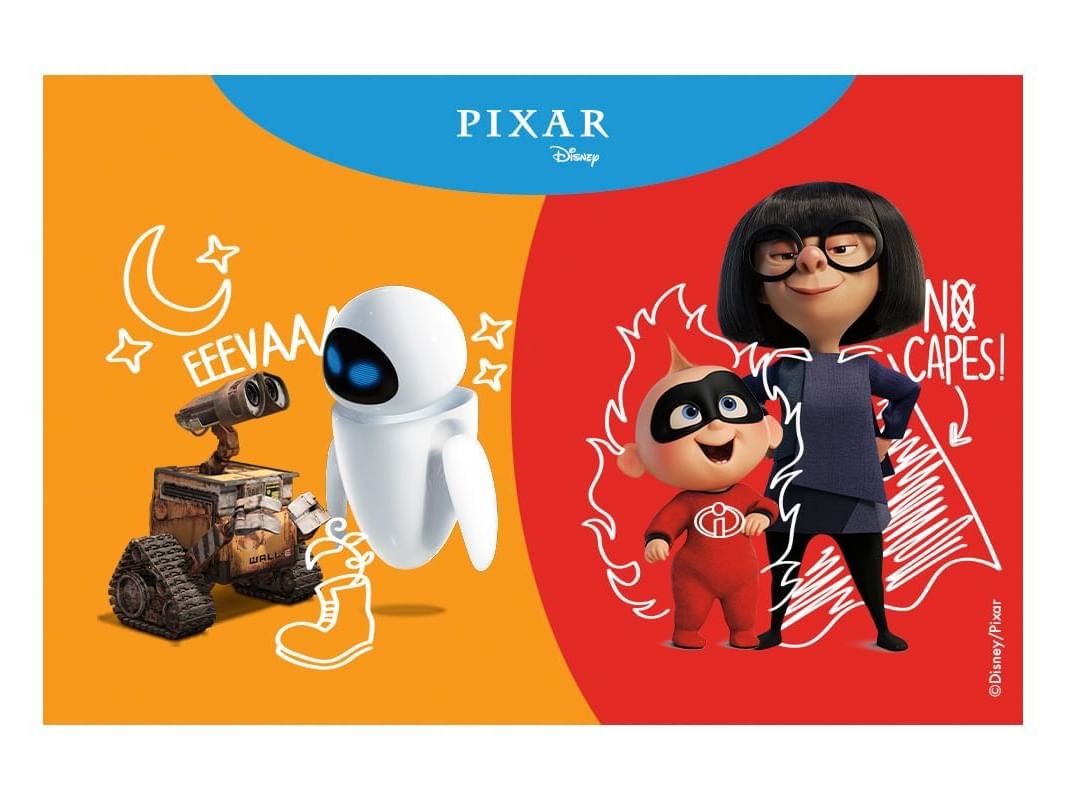 Inspired by Disney & Pixar
An adventure for the entire family, where augmented reality and special nights in your room, like Movie Night, will take you all to the fantastic world of Pixar movies and their beloved characters.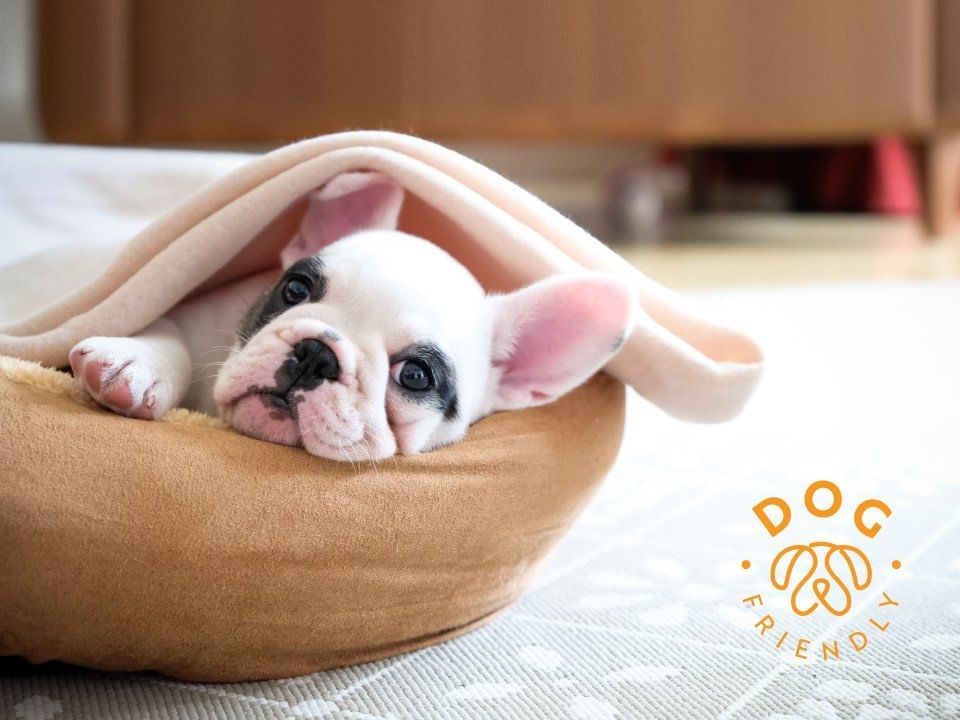 Dog Friendly
Your best friend deserves to travel with you, and discover amazing places together. Find this unique experience with our Dog Friendly, where we'll welcome your pup and pamper him upon arrival with a special kit, which includes a bed and bowls for him to enjoy throughout his stay.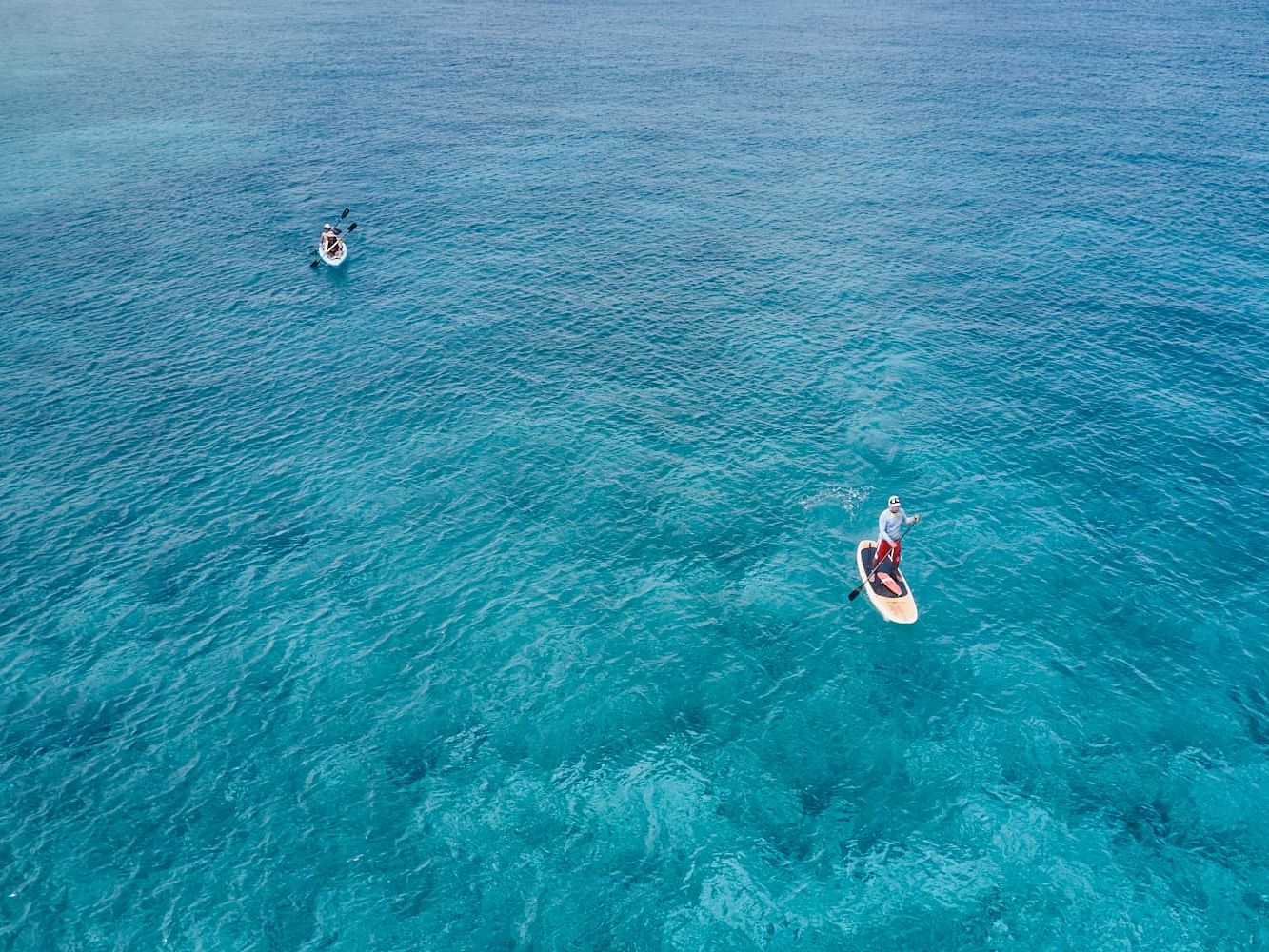 Enjoy snorkeling tour to "El Cielo" included in your stay
The tour will be available once per guest during their stay and must be reserved upon arrival at the hotel with our concierge. Subject to availability, weather and changes without prior notice.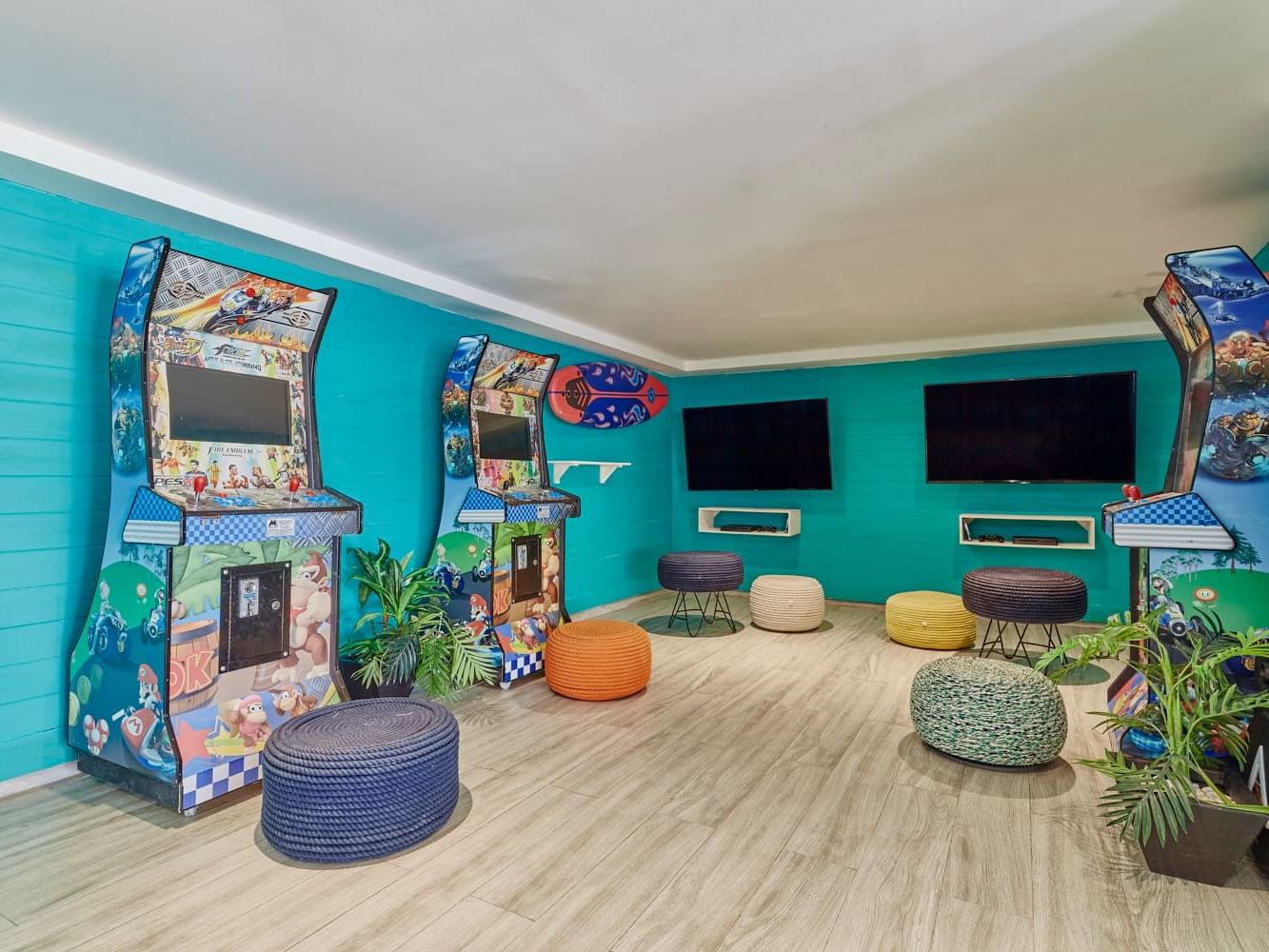 Fiesta Kids Club
Fiesta Kids Club is the ideal place for children ages four to 12, with age-appropriate crafts, delicious snacks and refreshing drinks.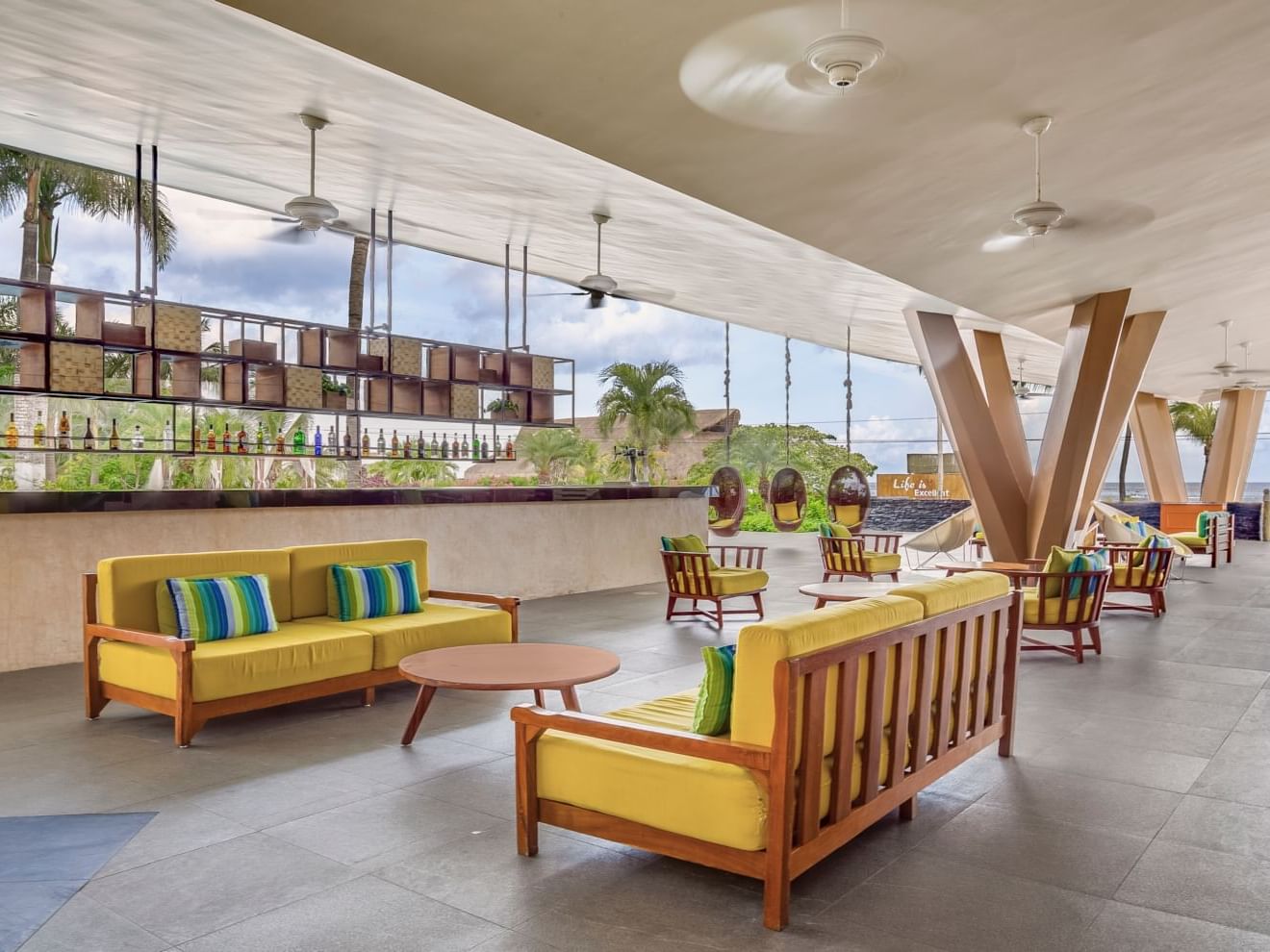 Hotel Amenities & Services
All of our hotel amenities and services are designed to provide you with the thoughtful details you need to make your Cozumel visit as enjoyable as possible.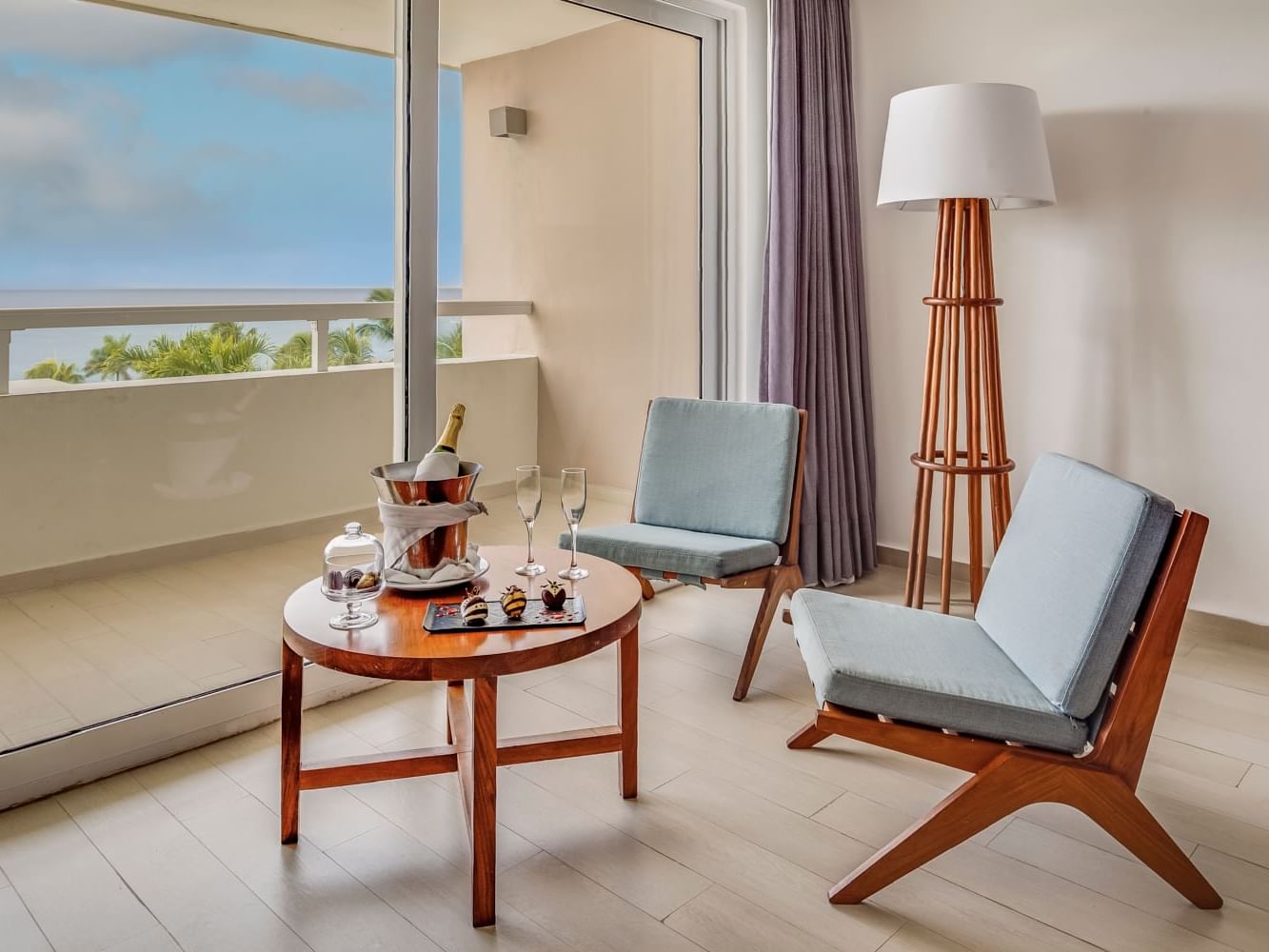 In-Room Amenities & Services
All of our guests enjoy an array of in-room amenities and services throughout the duration of their stay.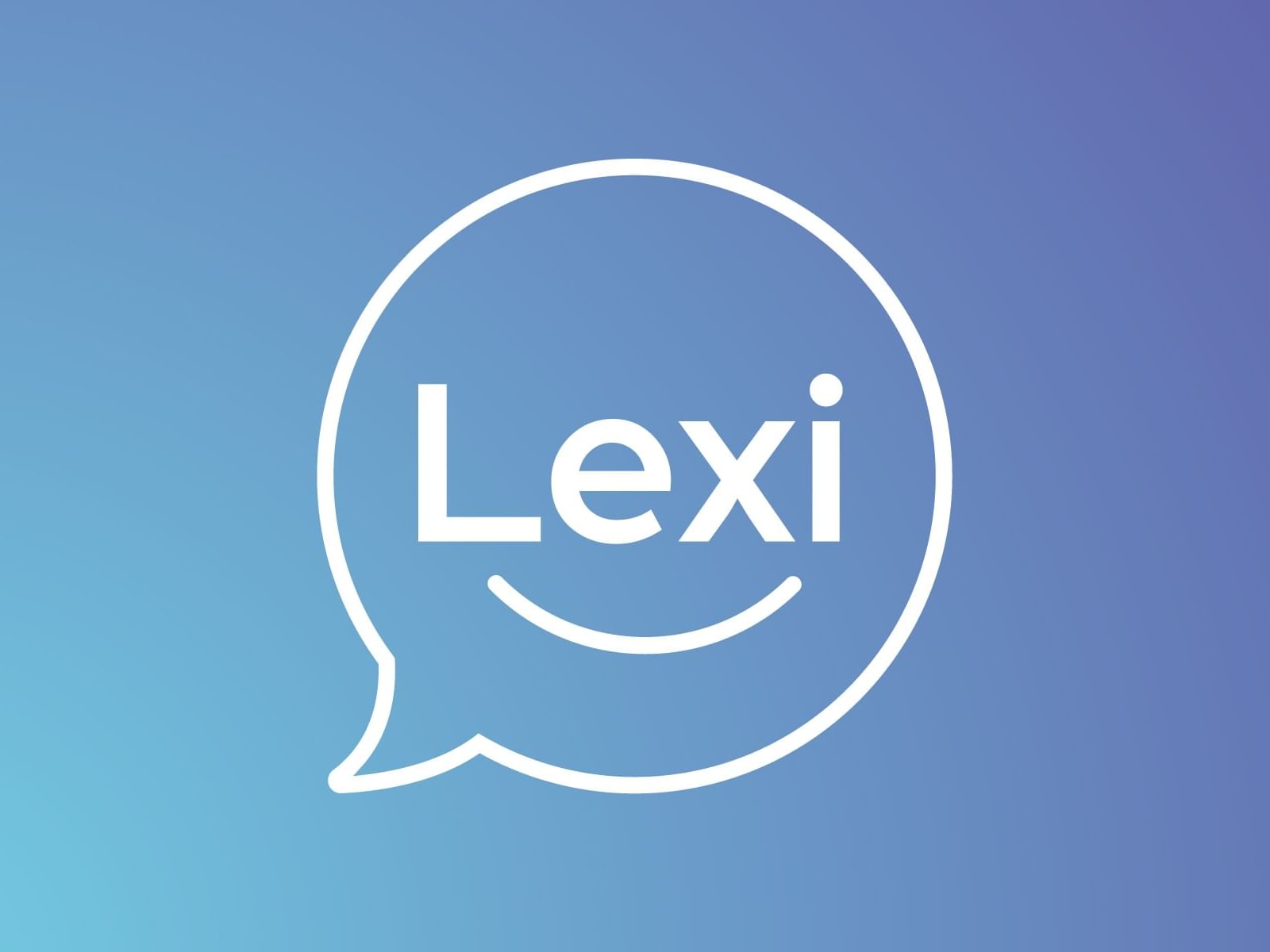 Digital concierge
Hi!, I'm Lexi
Your digital concierge, I'm ready to support you in whatever you need, such as attending your requests, clarifying your questions and most importantly, making your stay unique.
Get to know me and discover everything I can do for you.
WEDDING TRIP AT FIESTA AMERICANA
We stayed at Fiesta Americana with a group of about 20 and we had the best time! We celebrated our wedding and our experience was nothing short than amazing. Everybody was so welcoming and attending. We always had a drink in our hands. A special thank you to Angelica for helping us with our group reservations and helping us plan our wedding dinner which was just beautiful and everything was delicious. Also, thank you to Miguel, who was the head waiter at our wedding dinner and did an exceptional job at making sure our guests had a great time. We will see you soon Fiesta Americana!!
-
Gracie G
AN AMAZING ELEGANT BEACH WEDDING
My daughter dreamed of an elegant wedding on the beach in Cozumel, Mexico. The island had significant meaning to her with a turning point in her life and she wanted to be a part of a new beginning in her life with her soon to be husband. Fiesta Americana Cozumel, Ms. Alejandra Chavez, her wedding planner, and fer_gonzalez_events (His Instagram name - Who magically turned the casual beach club setting into an elegant, celestial dreamland) Worked to turn her dream into a reality! With friends and family gathering from many places of the world. This beautiful wedding became a joyous occasion that exceeded my daughter's expectations. All the guests were amazed by the décor, the excellent food, the music and the love shared by all!! Thank you, Fiesta Americana and Ms. Alejandra Chavez for creating for my daughter and her new husband a celebration of joy that brought the stars and the moon of the heavens down to celebrate with us!

-
Mel D
FAMILY WEDDING AND VACATION
We with short notice, booked our sons wedding at this resort and combined this with a large family vacation for both friends and family. Carlos the manager, was amazing, despite numerous requests for room changes to accommodate extra guests etc: he calmly got us everything we asked for and more, he went way above our expectations The food and flowers were out of this world and very reasonable. The ceremony, the music and de cockteils at the beach were perfect. All of the staff specially Michael, Raymundo, Miguel and others went out of their way to ensure excellent service and they were just delightful: Attentive and friendly which I am sure is because of Carlo´s management style: He never seemed to be away from the hotel, always around and making sure his team were doing their best. Thank you, Fiesta Americana, Carlos and all. We´ll definitely be back.

-
Exclusive Offers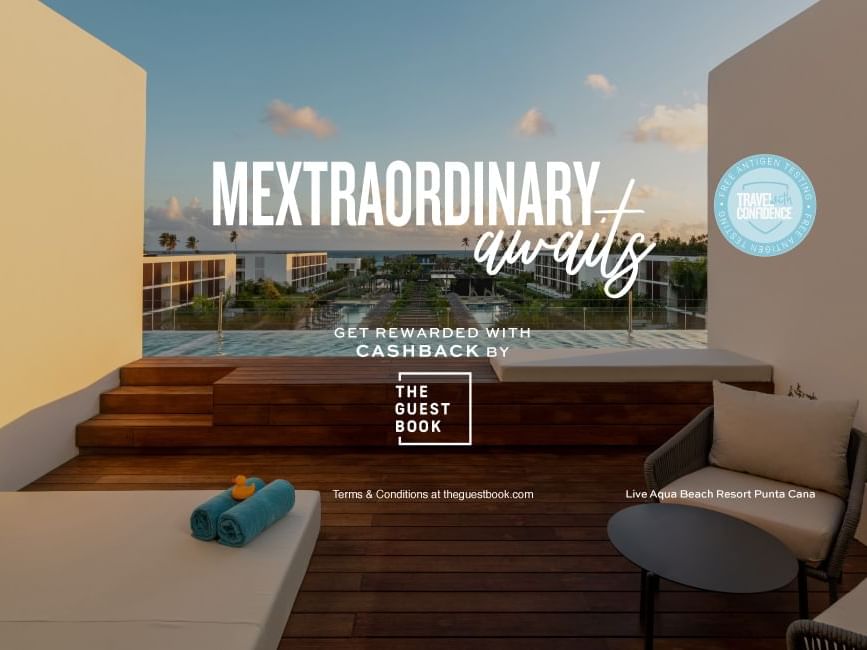 Exclusive Offers
Get rewarded with cashback by the Guestbook
We've partnered with the guestbook to give you cash rewards. Each time you stay at la colección resorts you earn toward your next reservation, donate for a cause or get cash back with gift cards.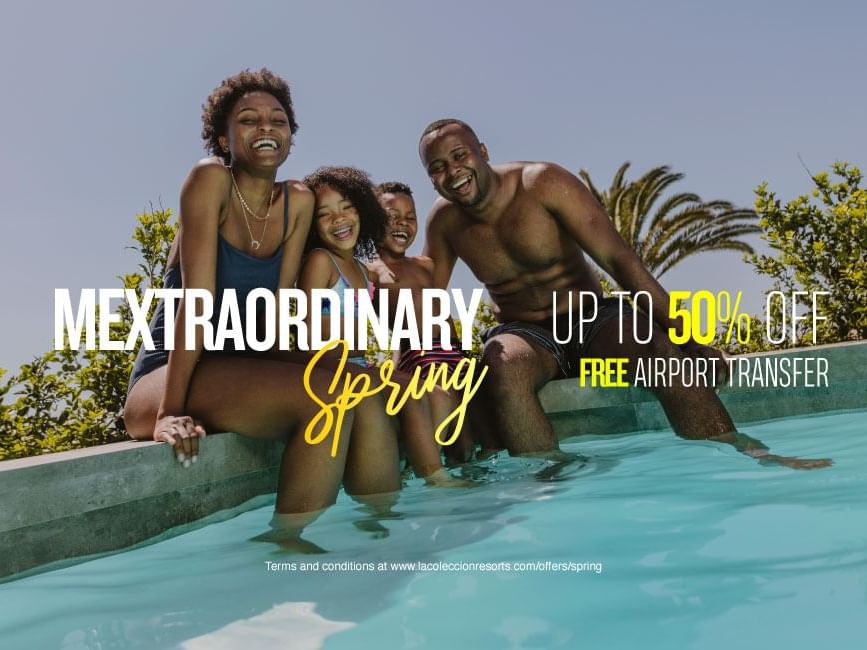 Exclusive Offers
Mextraordinary Spring
What Could Be Better Than Breathing In The Ocean Breeze, Soaking Up The Sun, And Knowing The Little Ones Are Having A Blast?
*Transportation included exclusively when booking on our websites 4 nights or more at participating beach hotels.
Free transfer to the airport does not apply at Fiesta Americana Cozumel All Inclusive, Fiesta Americana Acapulco Villas, Fiesta Americana Cancún Villas and The Explorean Cozumel.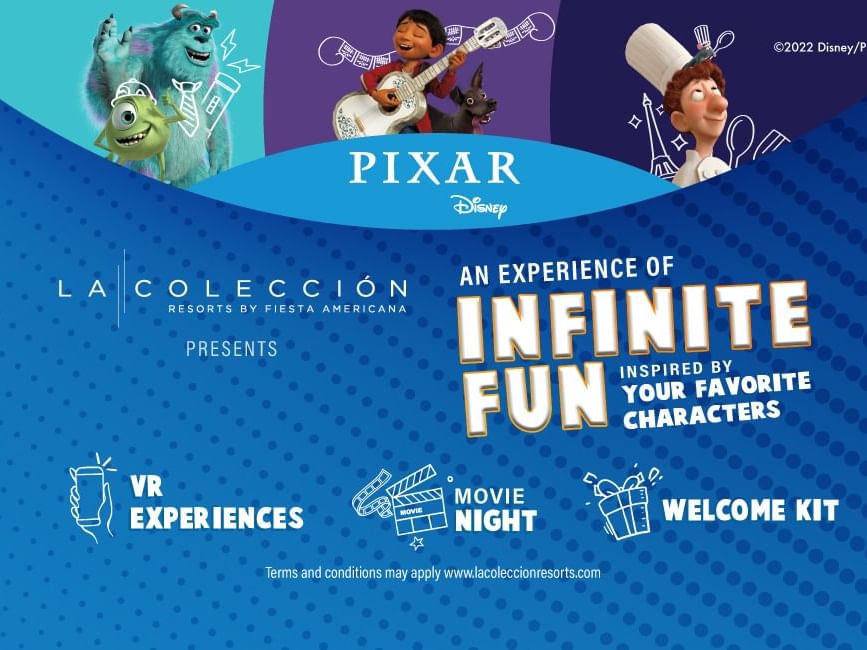 Exclusive Offers
Endless Fun With Disney And Pixar
Turn these vacations into an endlessly fun experience, inspired by the incredible world of Pixar. An adventure for the entire family, where augmented reality and special nights in your room, like Movie Night, will take you all to the fantastic world of Pixar movies and their beloved characters.
What's Nearby
Explore Fiesta Americana Cozumel All Inclusive's Location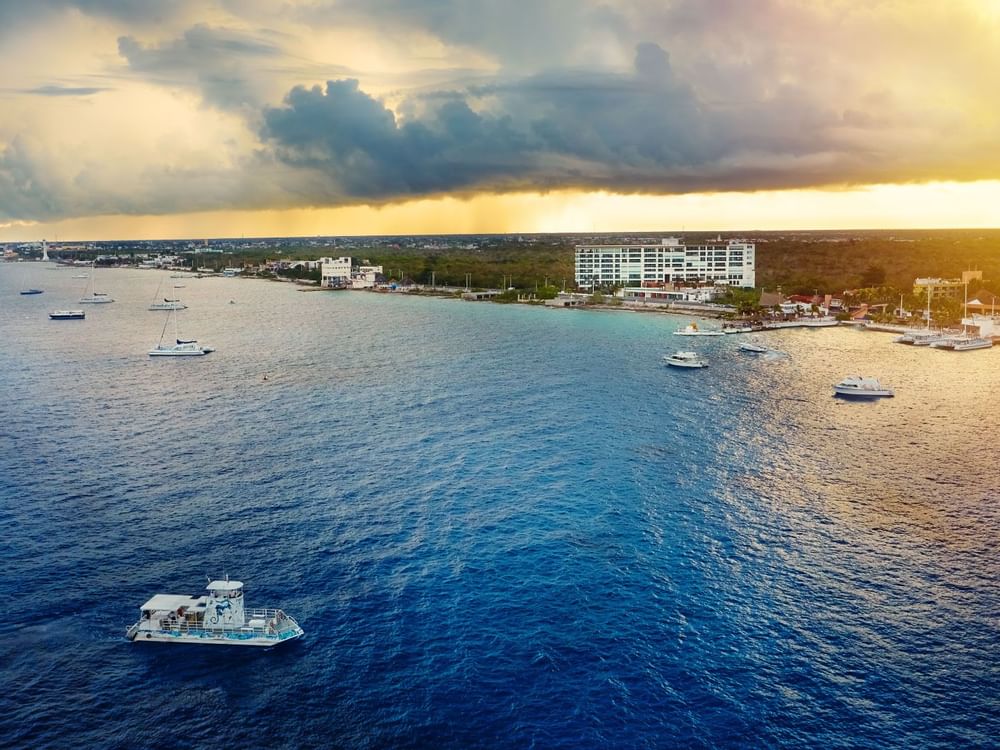 In addition to its awe-inspiring natural beauty and sustainable tourism practices, Cozumel is known as a venue for many international sporting events.
Fiesta Americana Cozumel All Inclusive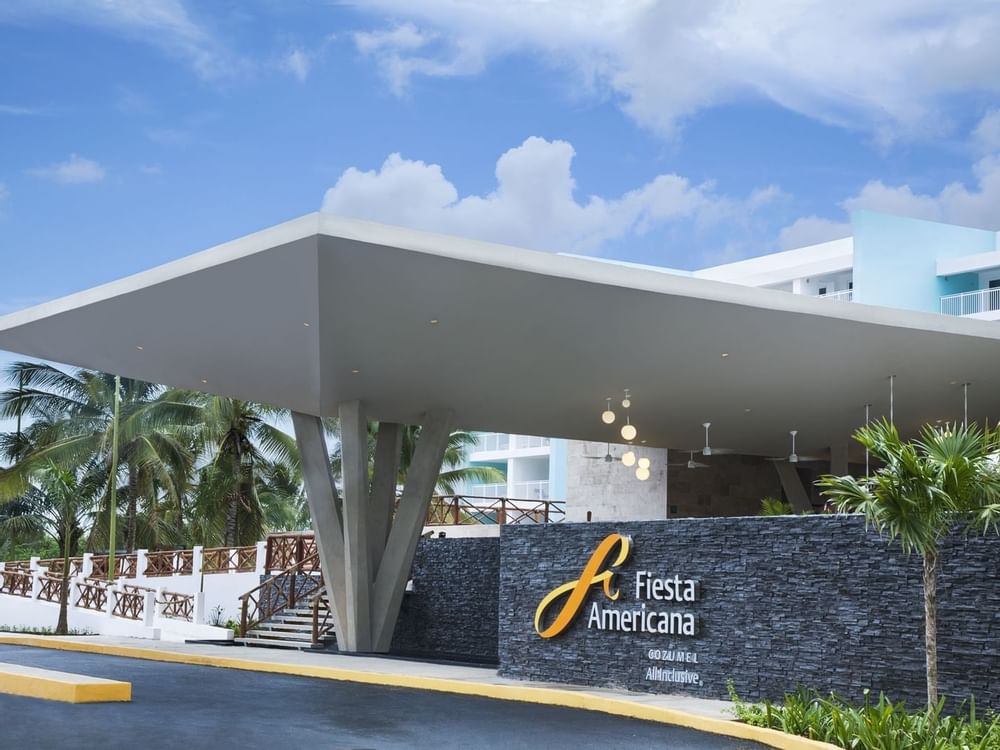 This thoroughly contemporary, all-inclusive beach resort is located near Cozumel's best dive sites and tourist attractions.
The Explorean Cozumel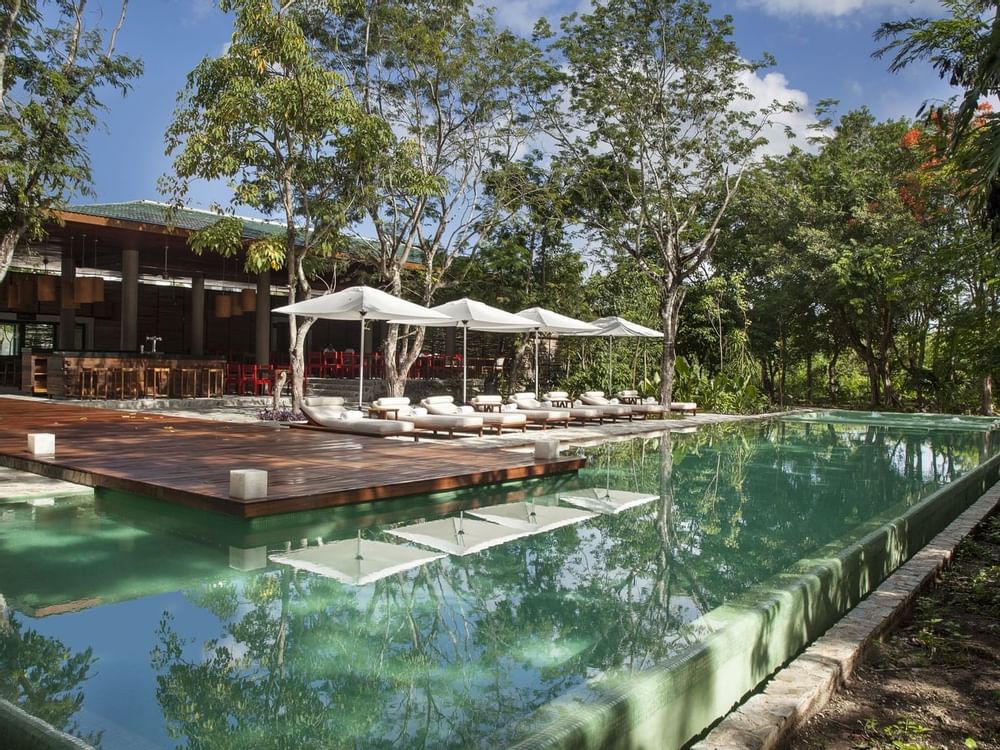 Experience a blend of adrenaline, adventure and emotion at this resort, which ensures a truly unique and unforgettable visit to Mexico's largest island.
Chankanaab Park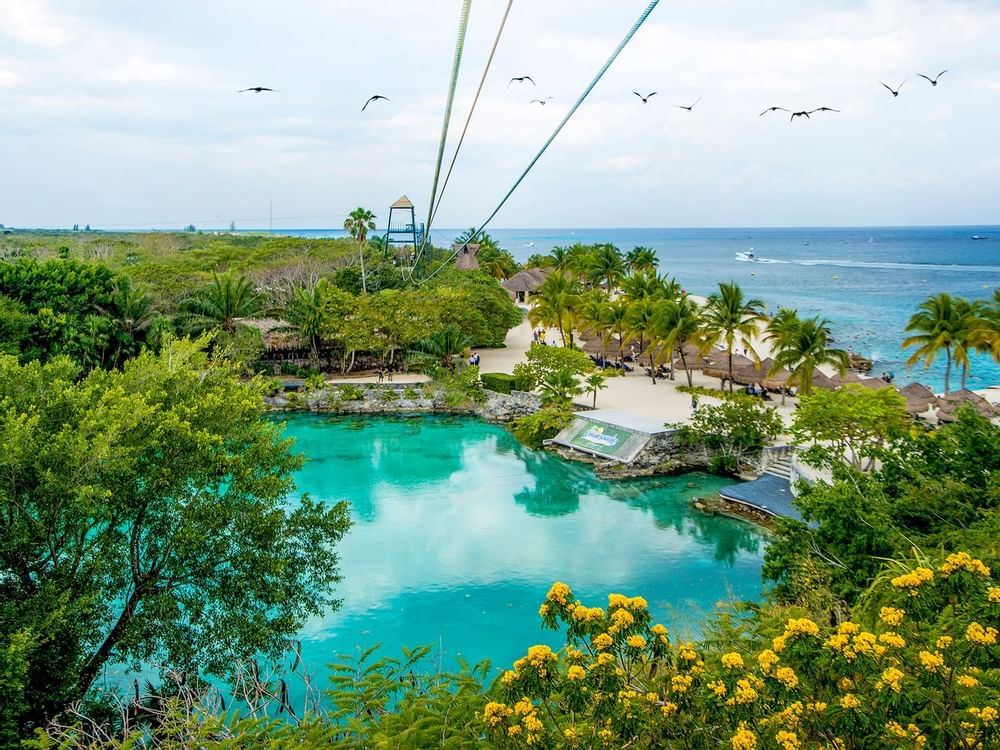 This family-friendly park offers a picturesque lagoon where you can dive and swim with dolphins, as well as shops, bars and restaurants.
Punta Sur Park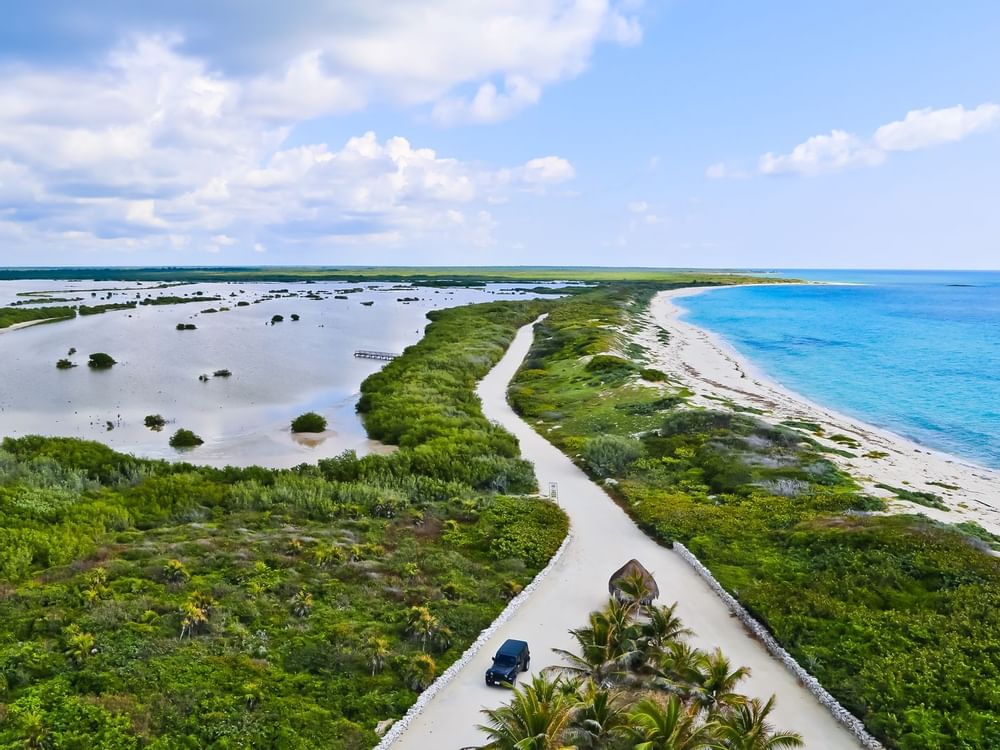 Punta Sur Eco Tourist Park features pristine beaches, diversity of flora and fauna, spectacular views from the Celarain lighthouse and an amazing boat ride through the Laguna de Colombia.
Museo de la Isla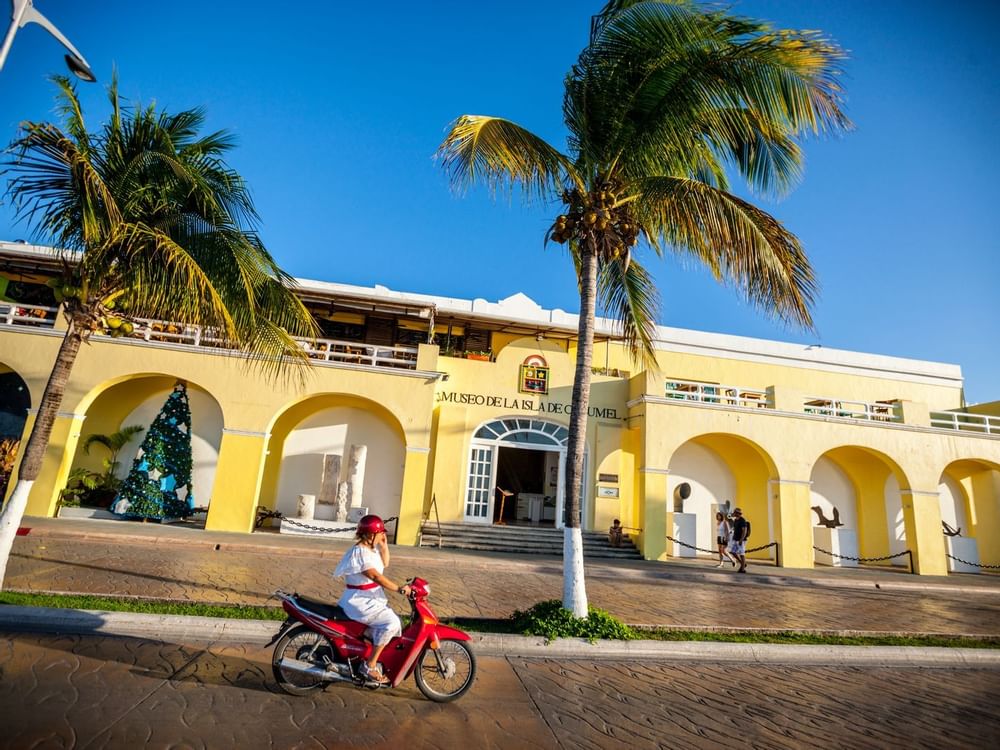 The Museum of the Island of Cozumel allows visitors to explore the history of the island, from the era of its first inhabitants to modern day.
Country Club Cozumel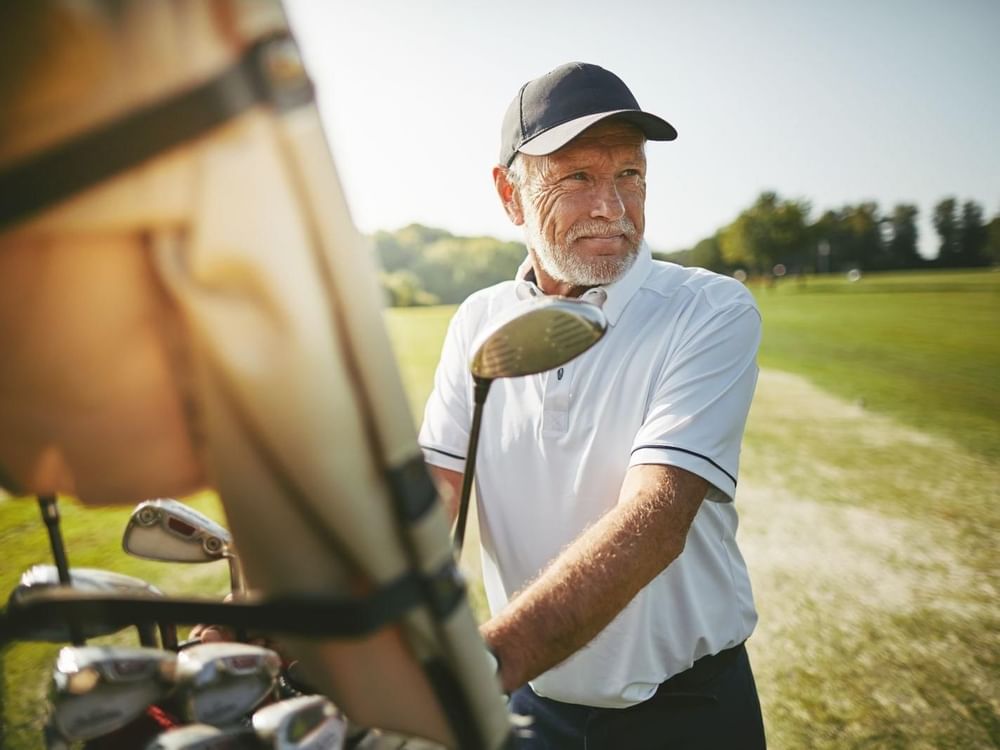 This relaxed club features an 18-hole golf course, as well as an Audubon Society-certified sanctuary, which is open for guided visits.
Fiesta Americana Cozumel All Inclusive