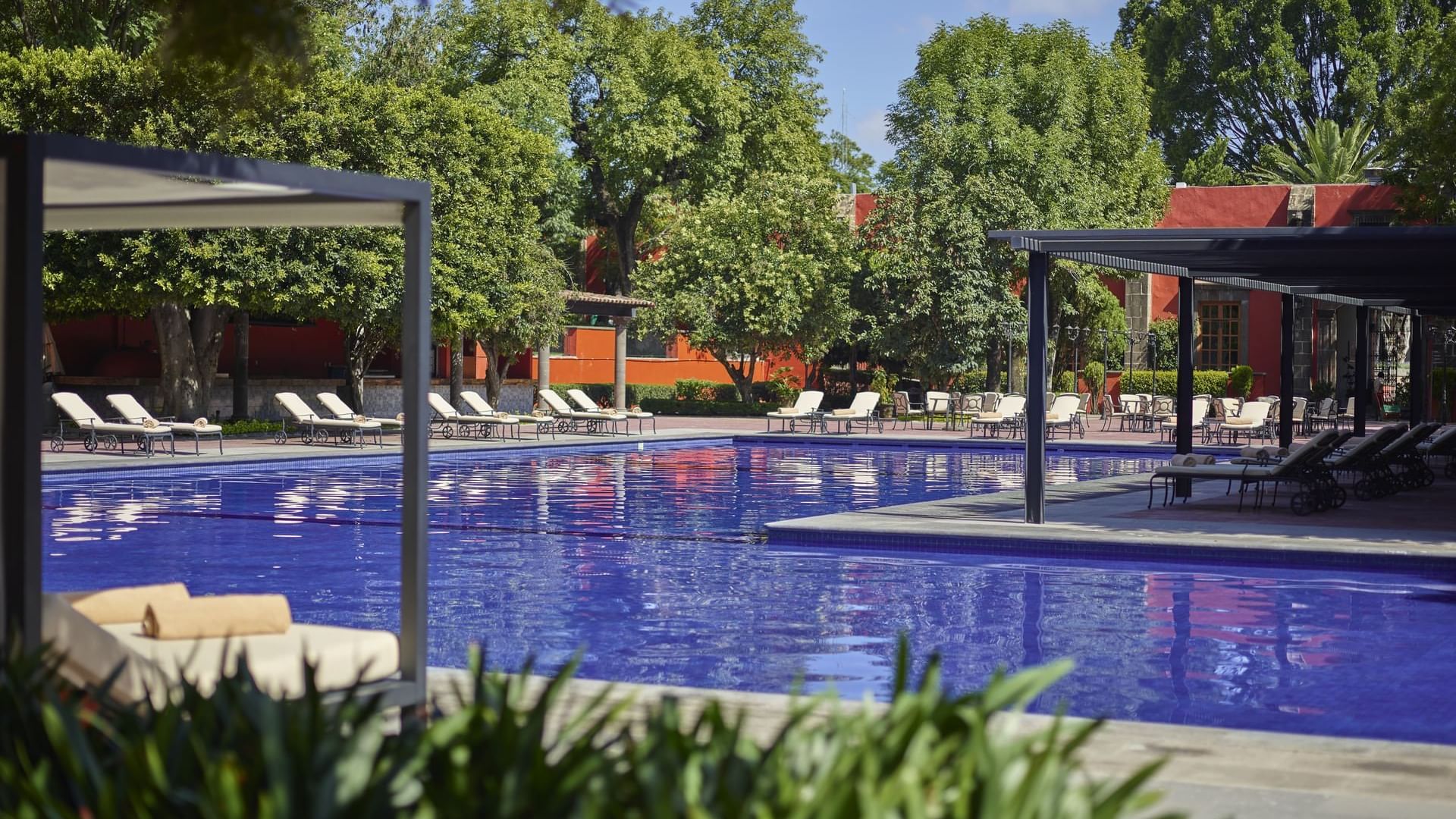 Services & Amenities
Enjoy Our Vineyard Tour, Spa & More
Fiesta Americana Hacienda Galindo Resort & Spa Galindo, México's most charming and timeless hotel, welcomes you to enjoy a diverse selection of amenities and activities without having to leave the resort. Visit Misaya Spa for indulgent spa treatments, massages and the only Temazcal (sweat lodge) in central México. Soak away stress in the Jacuzzi or steam room. Tour our onsite vineyard and join us for a wine tasting. Take the kids on a tour to meet the animals at our working farm. In the evening gather with family or friends over drinks by the firepit. Visit our game room or play a game of tennis or basketball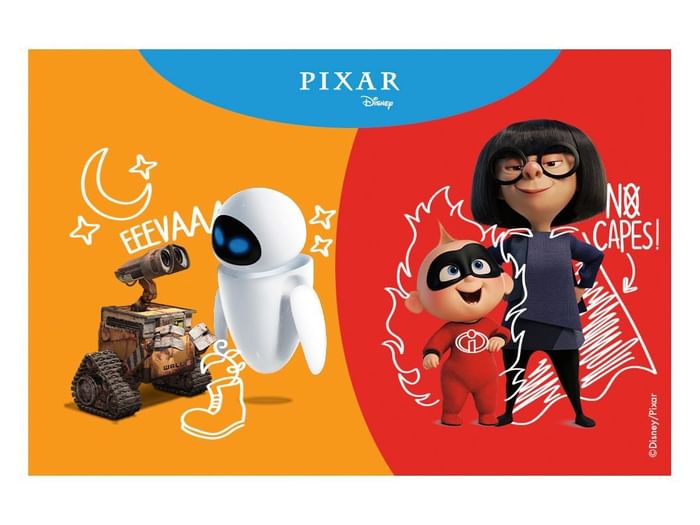 Inspired by Disney & Pixar
An adventure for the entire family, where augmented reality and special nights in your room, like Movie Night, will take you all to the fantastic world of Pixar movies and their beloved characters.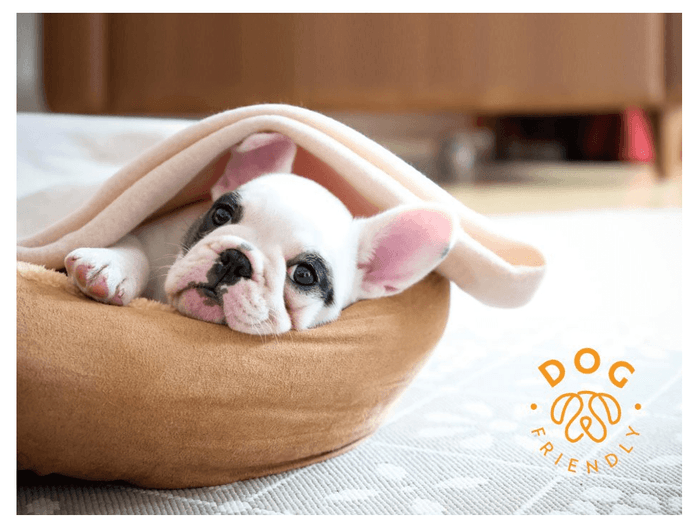 Dog Friendly
Your best friend deserves to travel with you, and discover amazing places together. Find this unique experience with our Dog Friendly, where we'll welcome your pup and pamper him upon arrival with a special kit, which includes a bed and bowls for him to enjoy throughout his stay.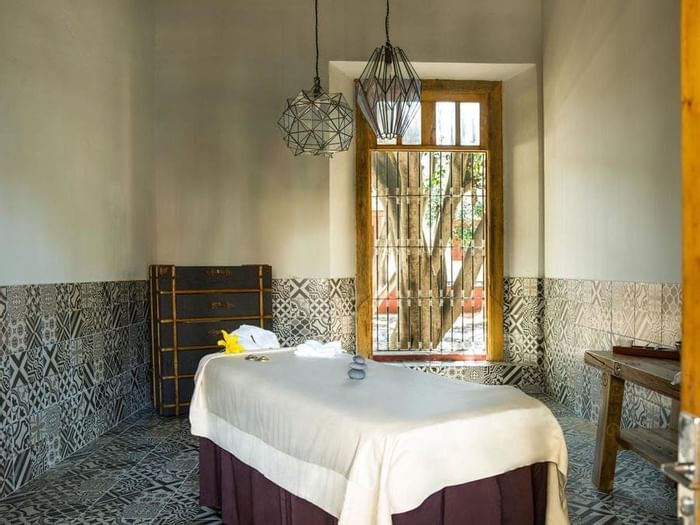 Misaya spa
Facilities of our Spa Misaya have the only temazcal in the region, sauna, steam room, Jacuzzi, showers, lockers and day beds in the relaxation area.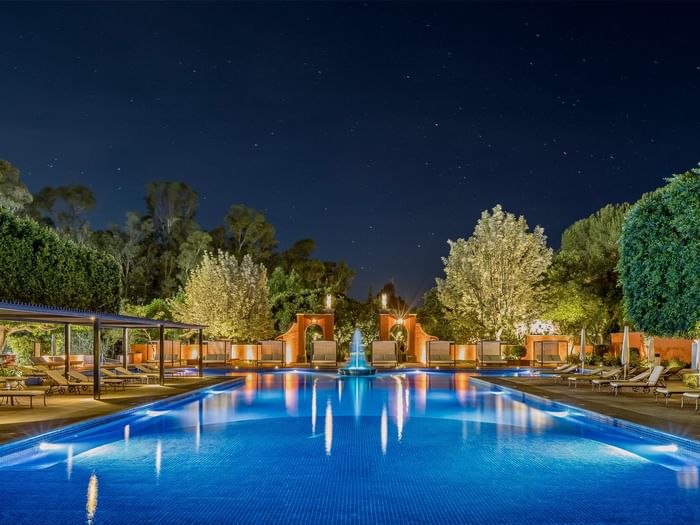 Heated Pool
Soak up some sun by our outdoor pool.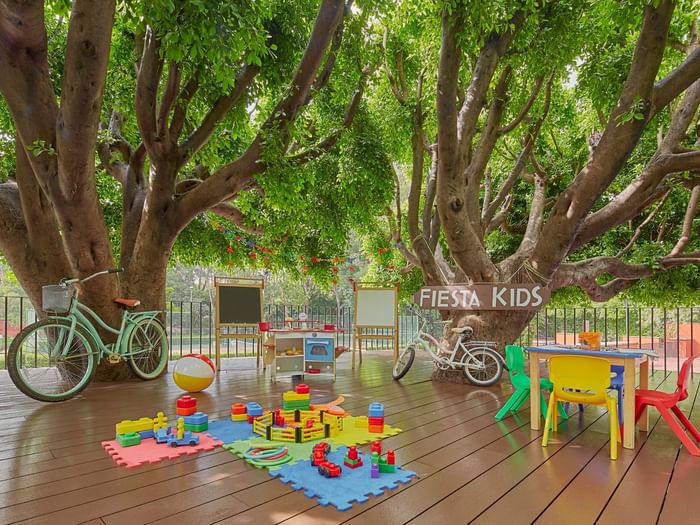 Fiesta Kids Club
Our Fiesta Kids Club program provides fun activities for adults and children, such as watersports, horse and bicycle rides, soccer tournaments, farm tours and more.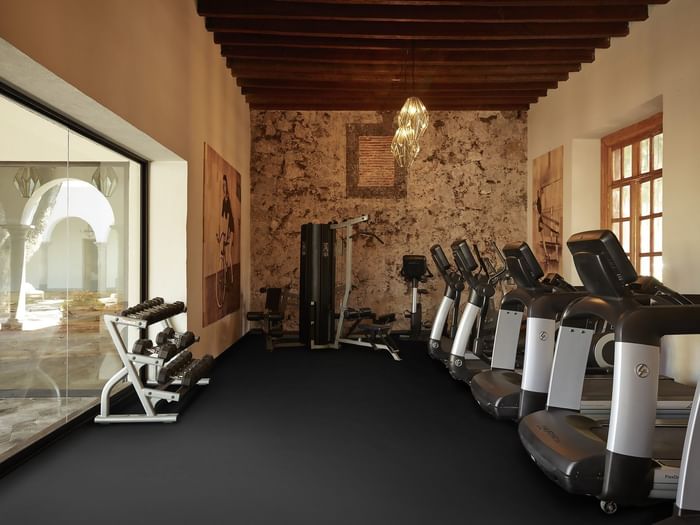 Gym / Wellness Center
Keep enjoying your exercise routine, our gym has the necessary equipment to continue exercising.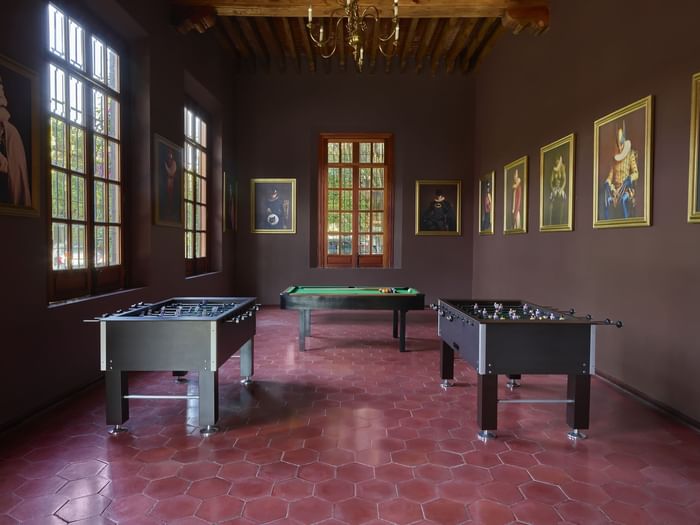 Game Room
Enjoy family time in our game room featuring a pool table, hockey game, foosball table, ping-pong table and board games.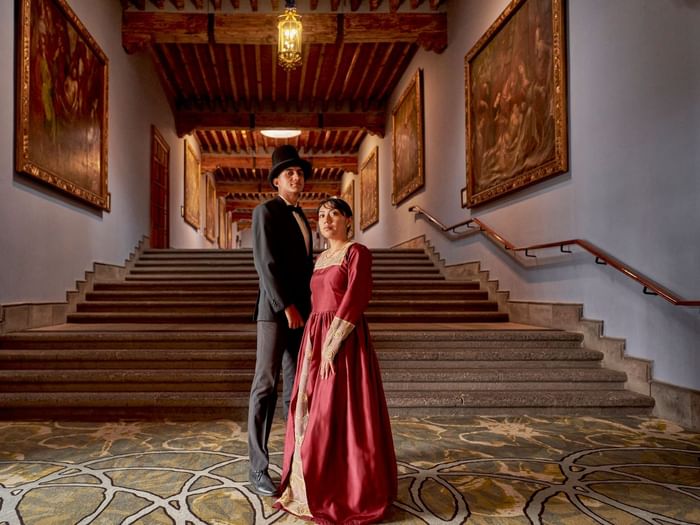 Campfire Stories
Treat the kids to a weekend story by the campfire.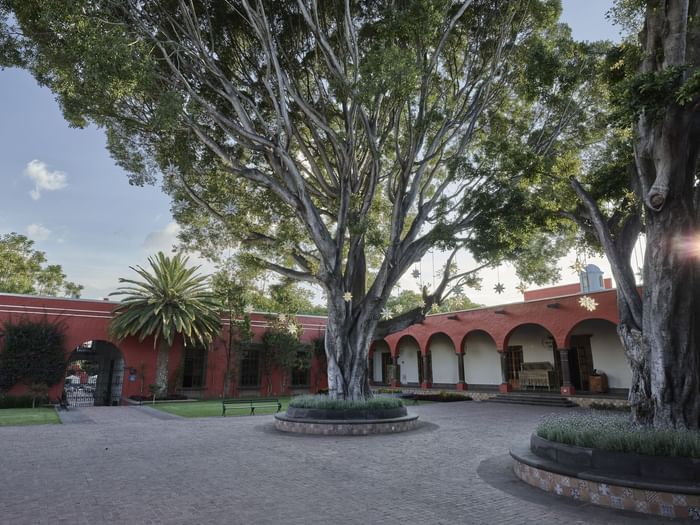 Bonfires
Our weekend bonfires are a great way to enjoy a beautiful evening.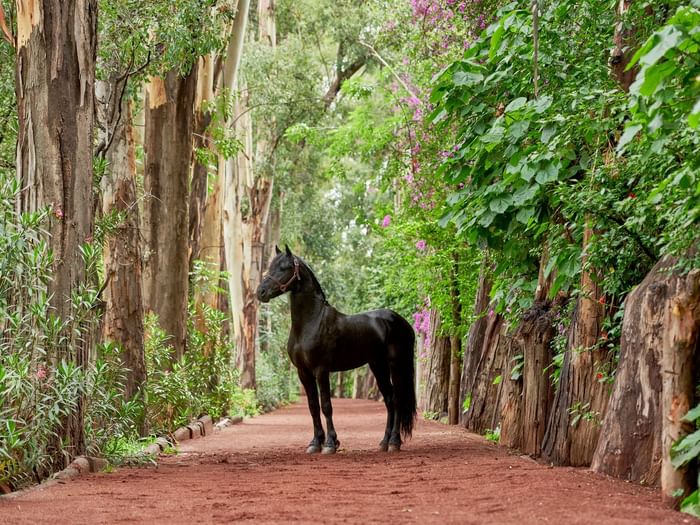 Horseback Riding
Feel the thrill of riding and get in sync with one of the Hacienda's beautiful horses.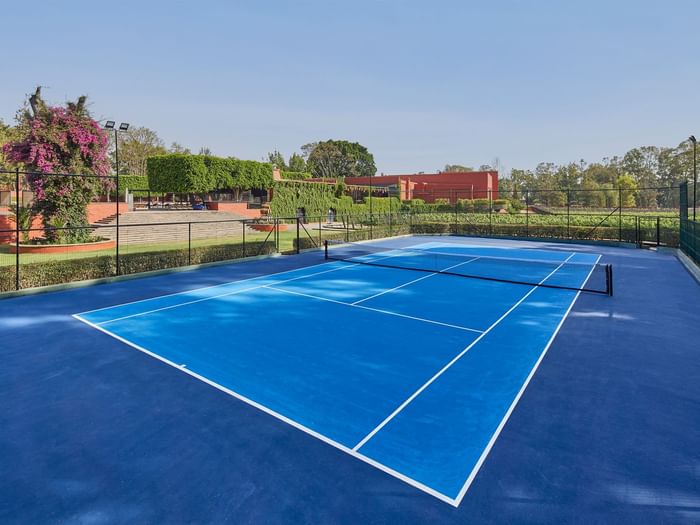 Tennis Lesson
Tennis court use and tennis lessons available for an additional fee.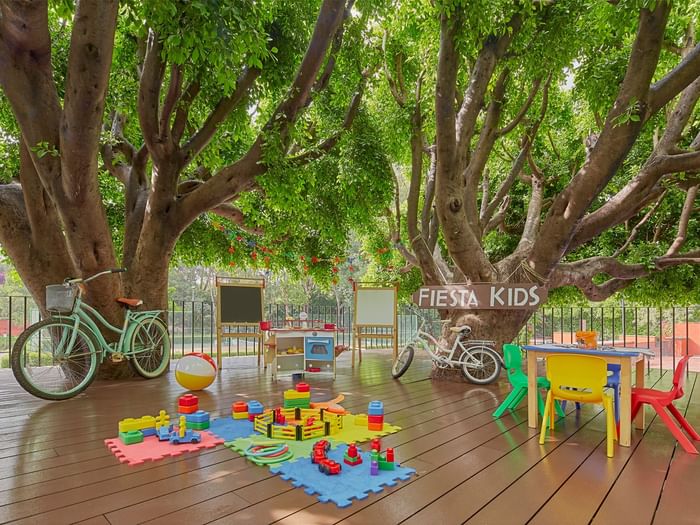 Bike Rental
The perfect way to get around this spacious and beautiful place is by bike.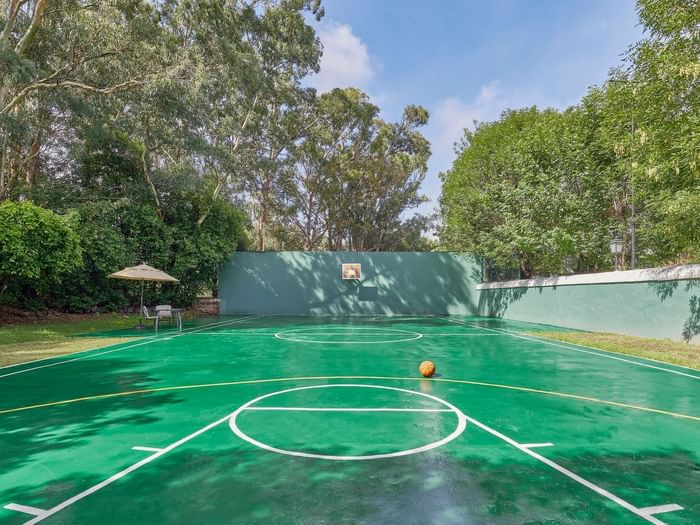 Basketball Court
Guests enjoy free access to the basketball court.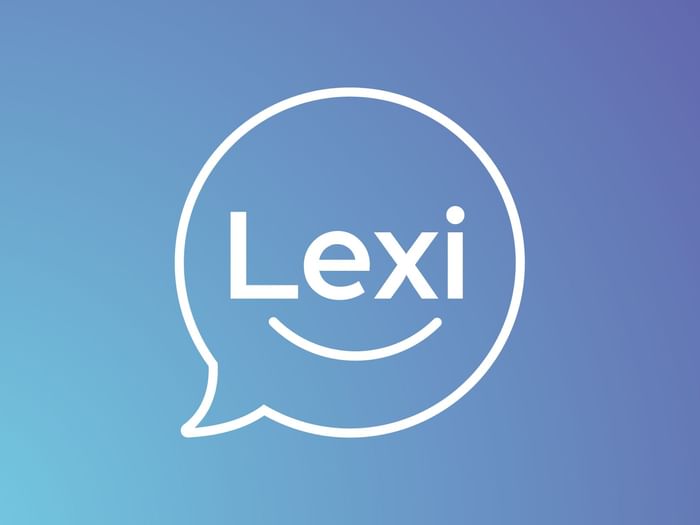 Digital concierge
Hi!, I'm Lexi
Your digital concierge, I'm ready to support you in whatever you need, such as attending your requests, clarifying your questions and most importantly, making your stay unique.
Get to know me and discover everything I can do for you.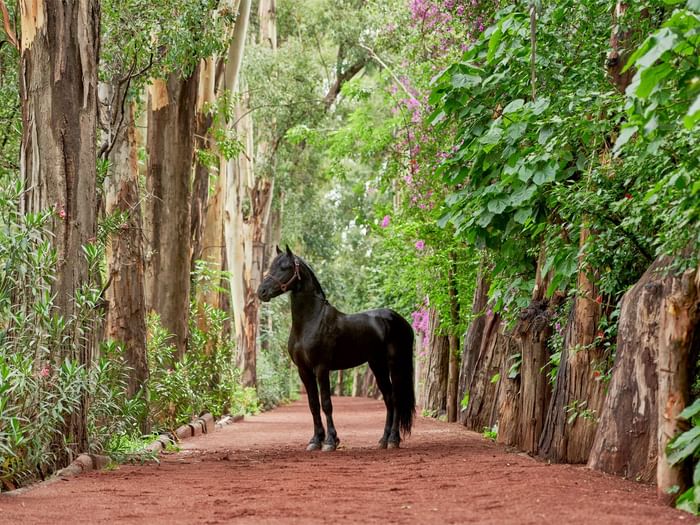 Jogging Track
Enjoy a walk or run on our 600-meter jogging track.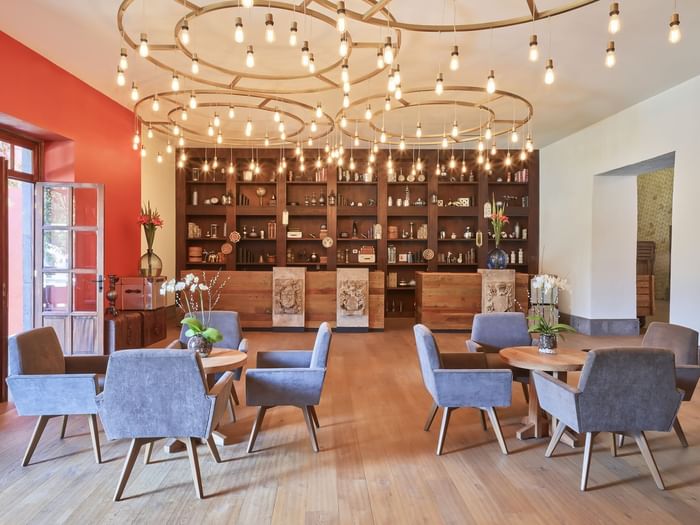 Free Wi-Fi
We offer free 50 Mb Wi-Fi in all guest in rooms, common areas, meeting rooms and outdoor areas.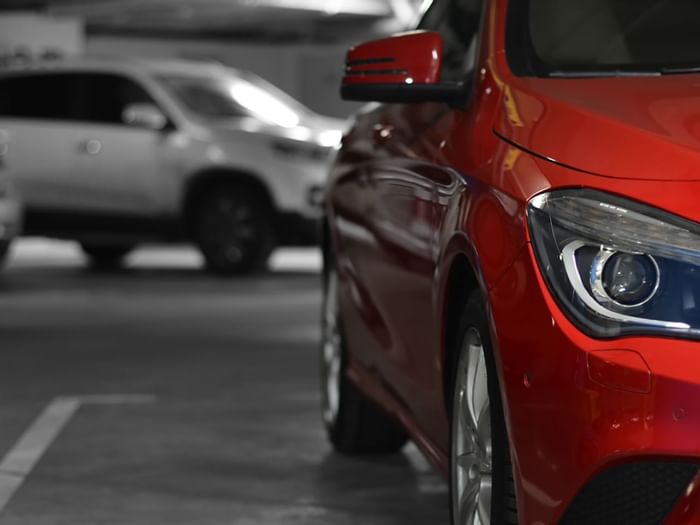 Parking
Guests enjoy free valet parking at our onsite lot.