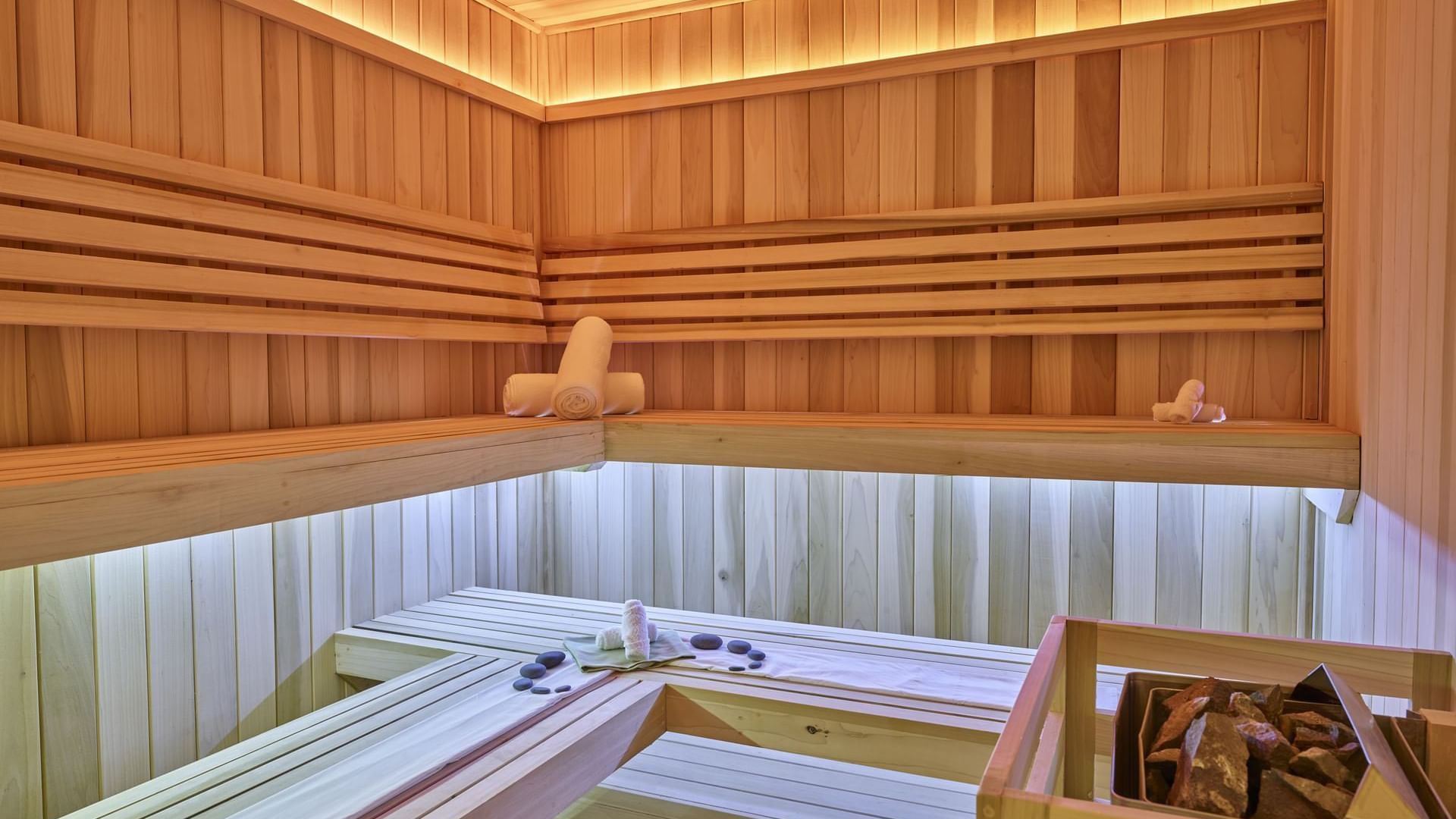 The perfect place for you to relax, unwind from stress and replenish your mind, body and soul.
This Hacienda has the privilege of being the home of the only original Temazcal —'sweat lodge', in the Nahuatl language— in central Mexico. At Misaya Spa there is an oasis where colonial charm meets the modern practices of holistic medicine and wellness.
In an atmosphere of tranquility and serenity from the moment you arrive, you can enjoy one of the six private rooms, where massages, facials and hydrotherapy treatments are offered. In addition to being able to opt for the sauna, steam room, hydrotherapy circuit or mineral baths, its dressing rooms with showers and a relaxation room with rest chairs makes it an essential spot on property.
Whether in person or in a group, Misaya Spa has specialized packages with unique attention to offer.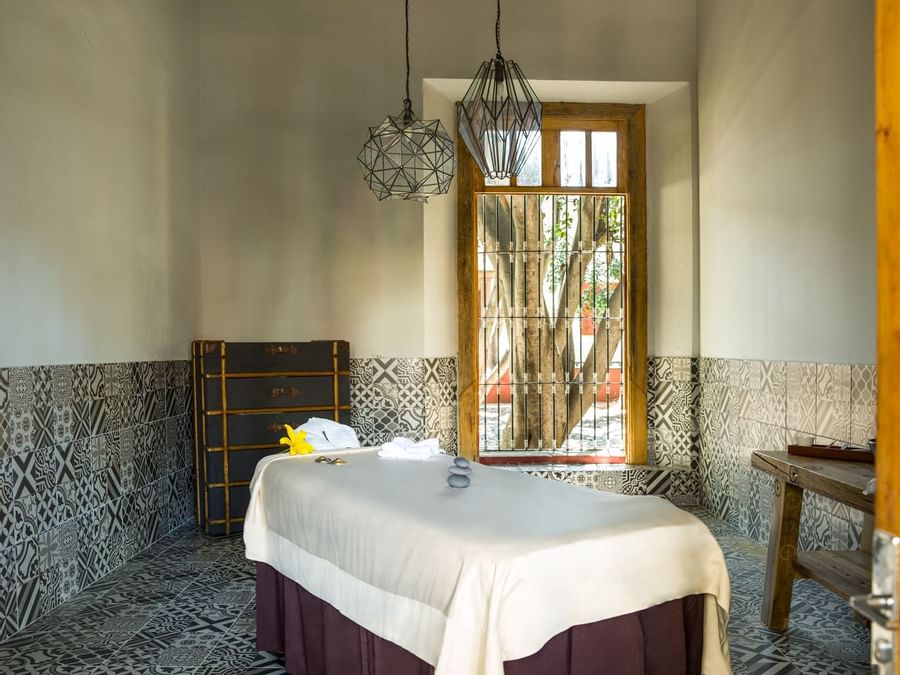 Misaya Spa
Our Spa Misaya is a tranquil retreat where Colonial Mexican history blends with the modern practices of holistic medicine and wellness. Facilities include the region's only Temazcal (sweat lodge), a sauna, a steam room, a Jacuzzi, showers, lockers and day beds in the relaxation area.