Restaurants & Bars
Savor the Exquisite Flavors on Our Menu
Fiesta Americana Mérida is home to some of the finest restaurants in Mérida. Our elegant Los Almendros Restaurant features a beautiful mural of local scenes and serves Yucatán-inspired cuisine in an elegant dining space. Café Montejo serves a sumptuous breakfast each morning, along with international fare for lunch and dinner. Bar La Hach is a casual and relaxed gathering place with comfortable couches and armchairs and a pool table. Cafe Montejo and Bar La Hach provide captivating views of the fashionable Paseo Montejo thoroughfare.
We also offer 24-hour room service for guests who wish to dine in the comfort and privacy of their room.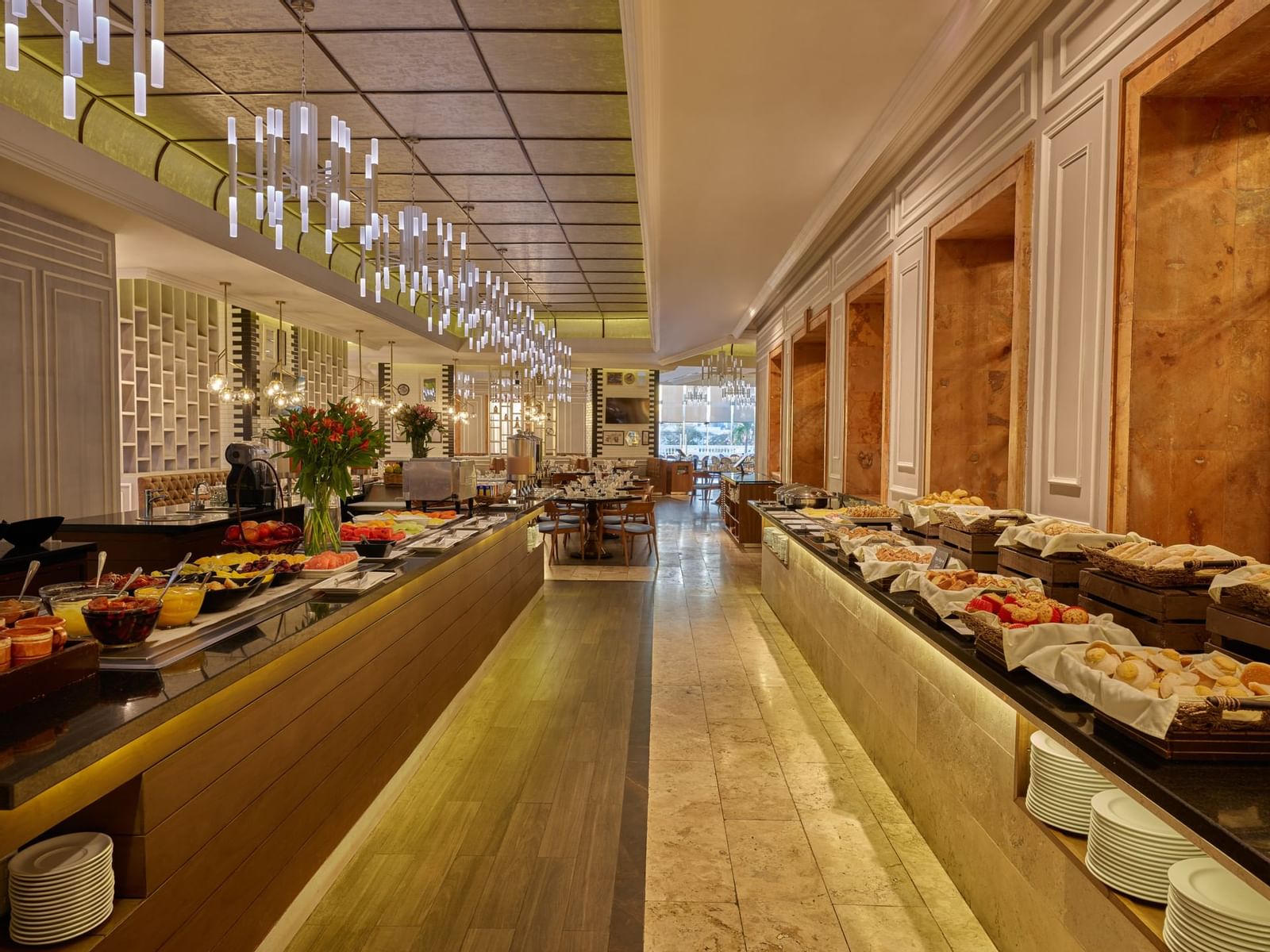 Café Montejo
Local & International
Inspired by local Yucatán design and décor, Montejo Café Restaurant delights the palate with regional and international cuisine. Each weekend, our exclusive brunch is the talk of Merida, and the seafood feast each Friday is a wonderful way to relax after a long week. Enjoy our daily buffet breakfast, lunch or a la carte dinner menu.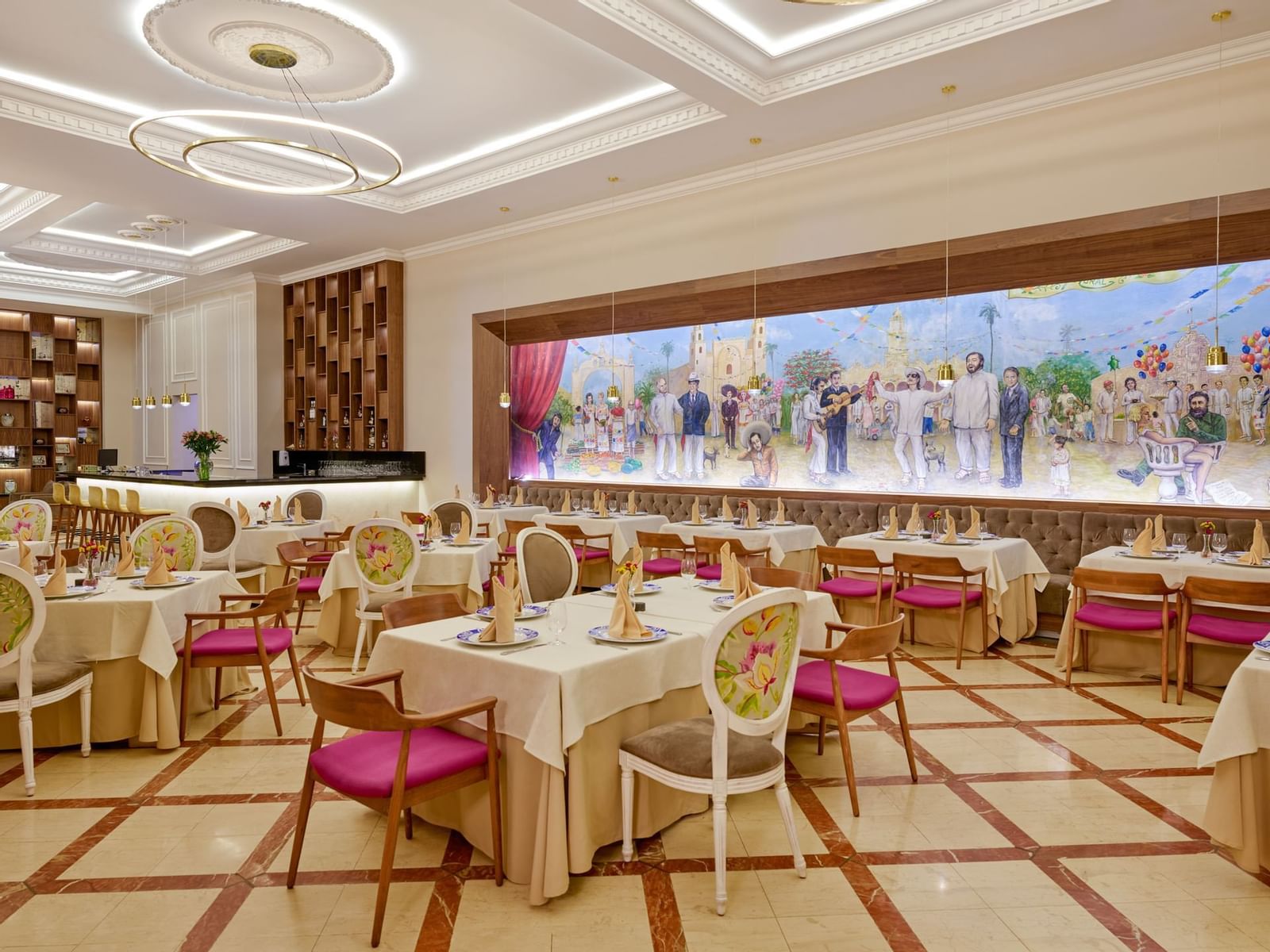 Los Almendros
Local Specialities
At our Los Almendros restaurant, guests sample delicious regional cuisine from the Yucatán area in an elegant setting enhanced by pleasant music. The cuisine is prepared and served with the impeccable quality and style for which Fiesta Americana is known.