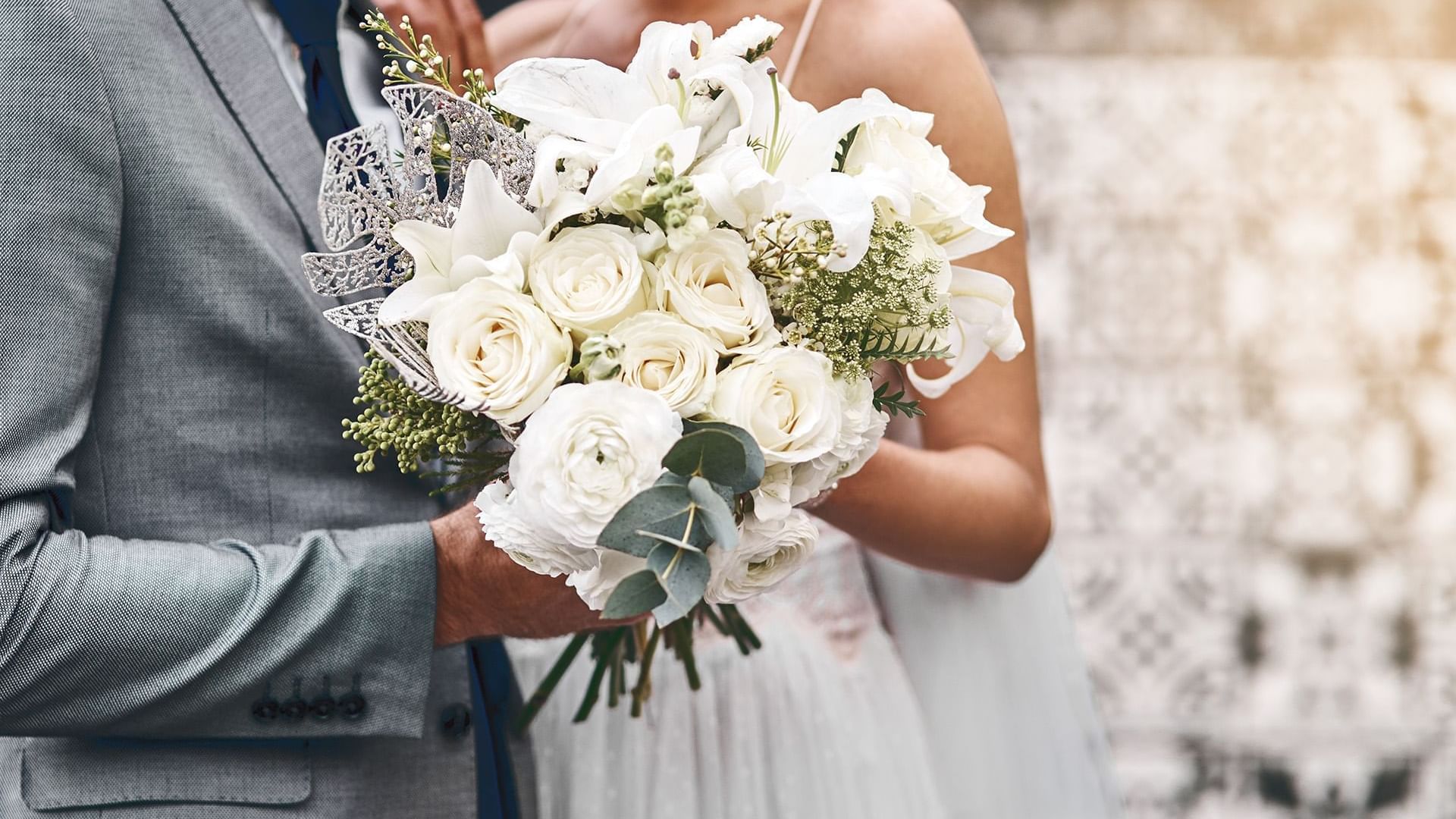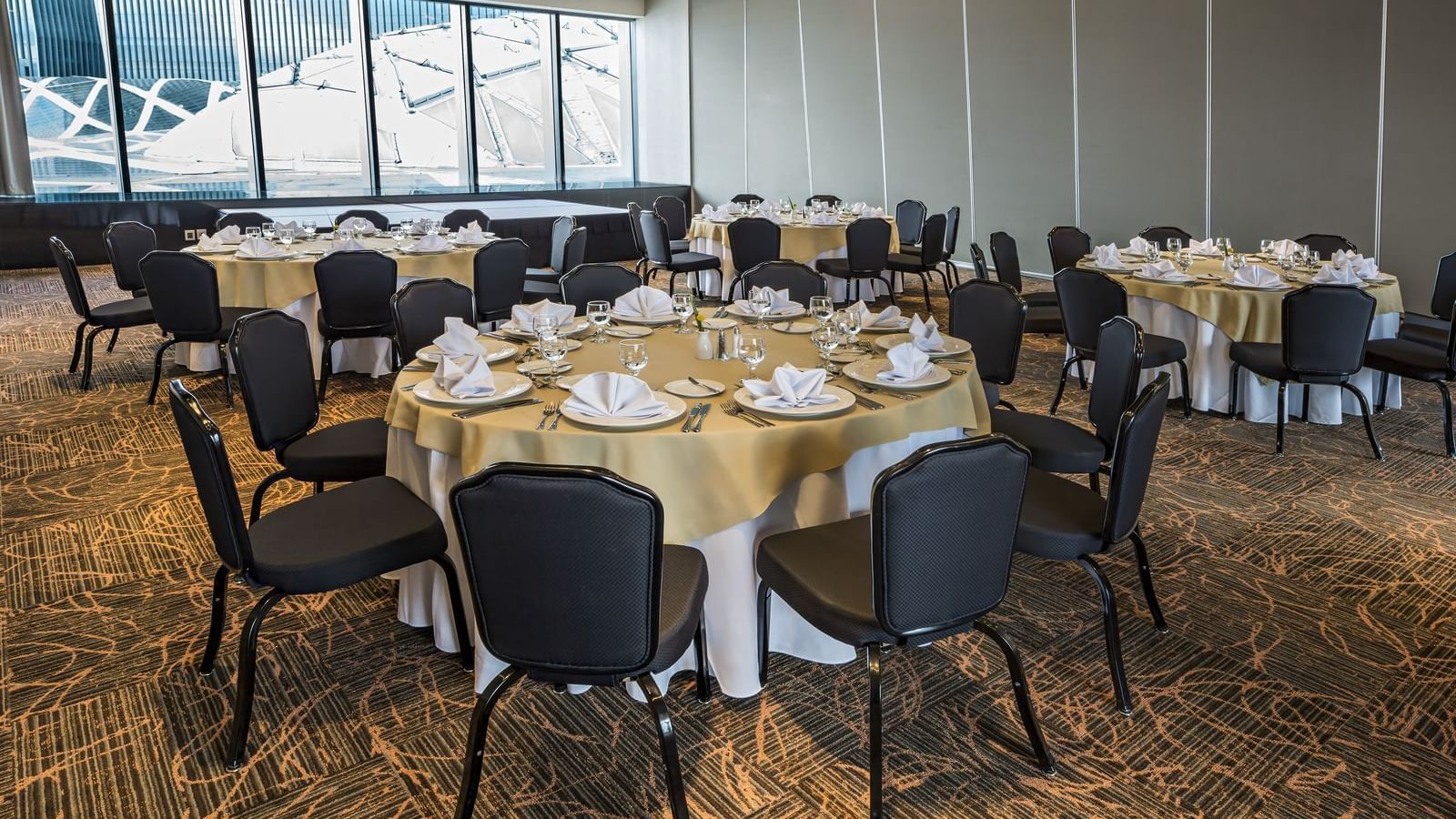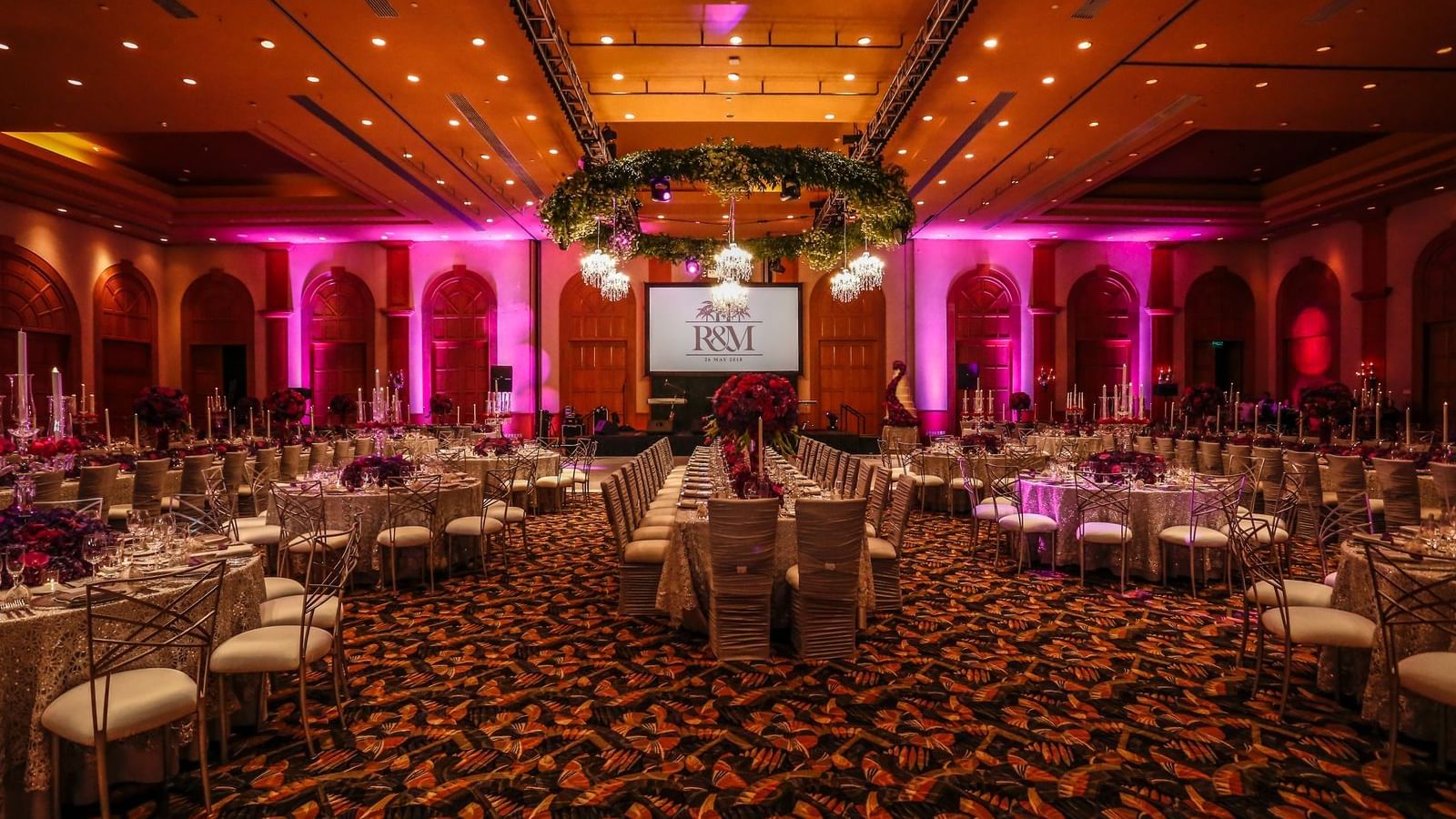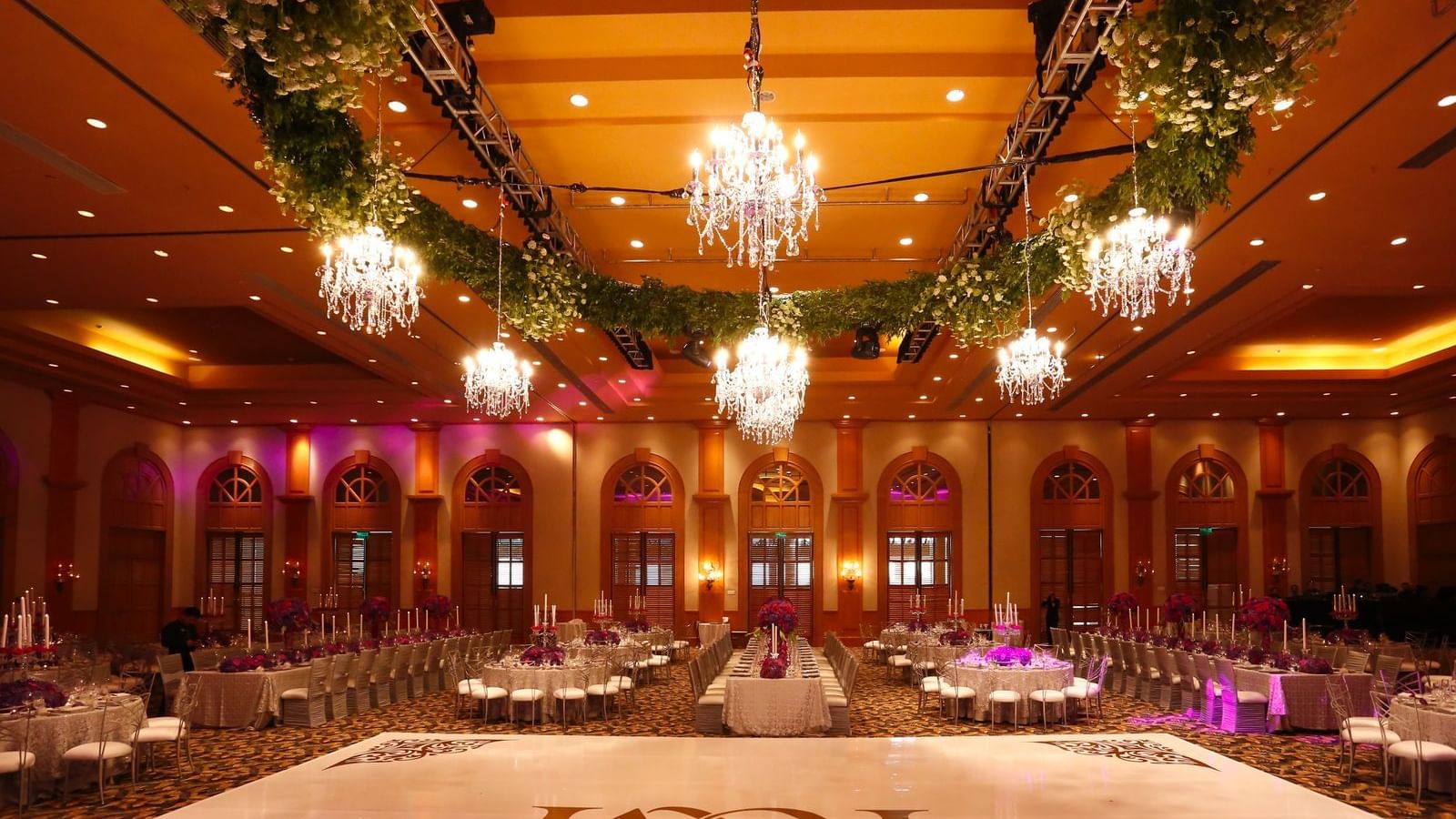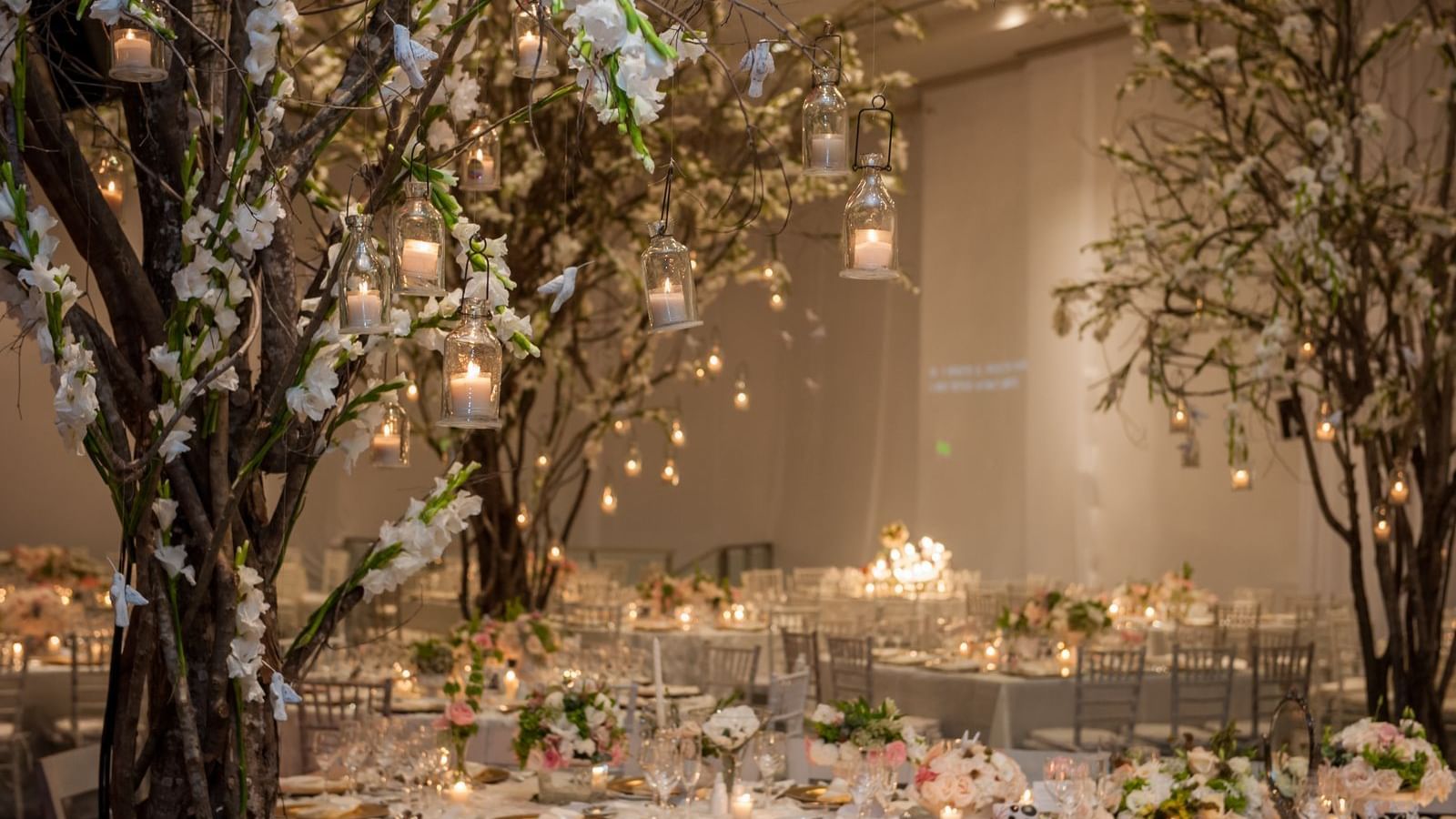 Weddings
Celebrate Your Special Day with Us
With its state-of-the-art architecture, elegant interiors and contemporary style, Fiesta Americana Mexico Toreo is one of the premier venues for your wedding in Mexico City. Our beautiful Metropli Ballroom accommodates up to 200 guests or can be divided into three smaller venues for more intimate celebrations. From the earliest planning stages until the final guests have departed, our wedding planning and catering teams will ensure that every detail is perfect – from venue décor and customized catering menus to audiovisual setups and special rates on room blocks for your wedding guests. Our unique location in Mexico City's upscale Toreo Parque Central shopping complex gives you and your guests access to fashionable shops and clothing boutiques, restaurants and bars and a casino.
Wedding Types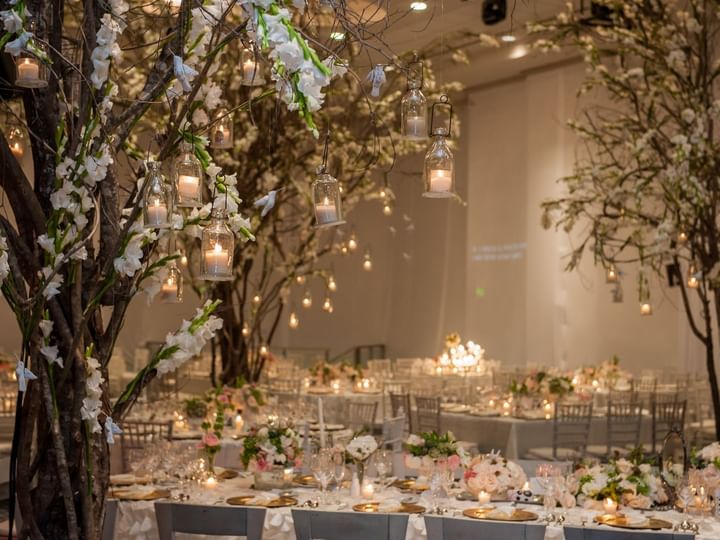 Classic Weddings
Allow us to design a classically styled wedding in our elegant Party Room.
Wedding Packages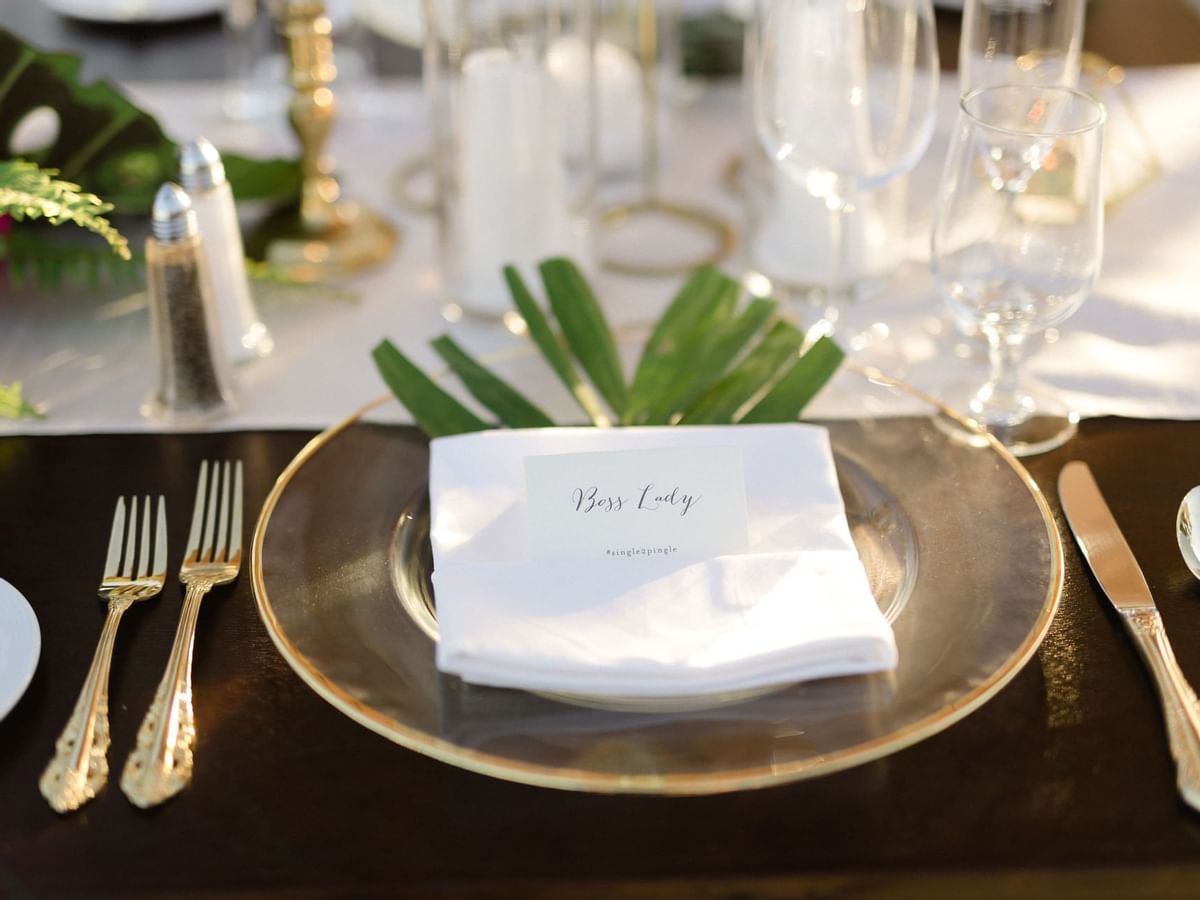 Fiesta Americana Wedding Package
This package is offered at $73.00 USD per person (tax and service included) and provides everything you need for an unforgettable celebration with family and friends.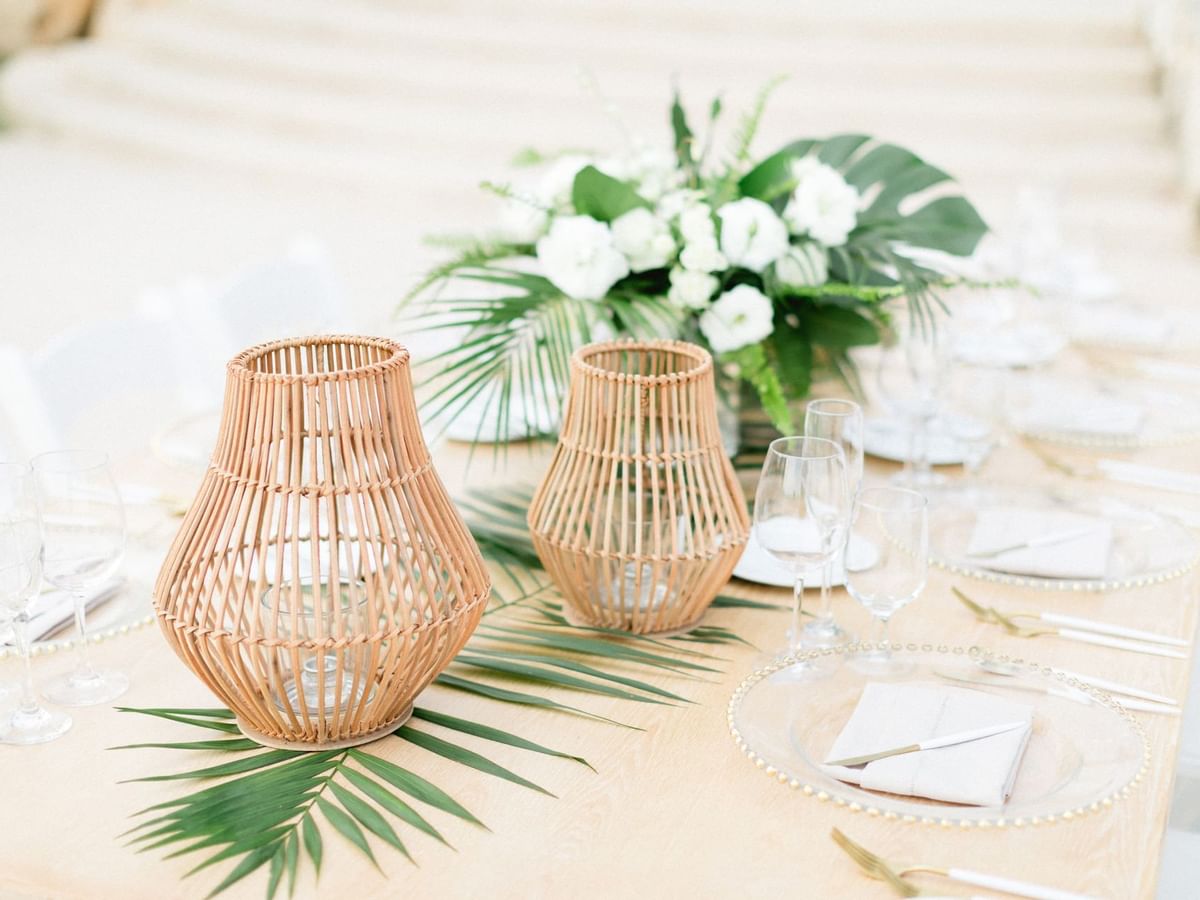 Toreo Wedding Package
Upgrade to our Toreo Wedding Package – offered at $95 USD per person (tax and service included) – to enjoy exclusive wedding perks and services.