Services & Amenities
Enjoy Luxury and Comfort During Your Stay
Fiesta Americana Monterrey Pabellón M is a stylish, contemporary hotel located in a premier central location in downtown Monterrey, Mexico. Our luxury amenities and accommodations are complemented by unparalleled service that is tailored to every guest's needs.
We make it easy for business guests to stay productive when working and to enjoy their leisure time when off the clock. From our Restaurante 1596 and Serrano Station Bar to a heated pool and private spa cabins to a fitness center, 24-hour room service and complimentary Wi-Fi, we have crafted our hotel amenities and services to ensure a relaxing and rewarding stay in Monterrey.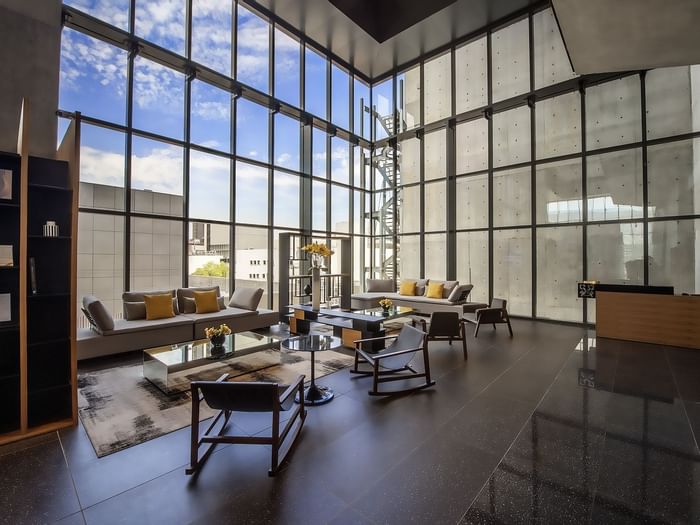 Free Wi-Fi
We offer free Wi-Fi in rooms and public areas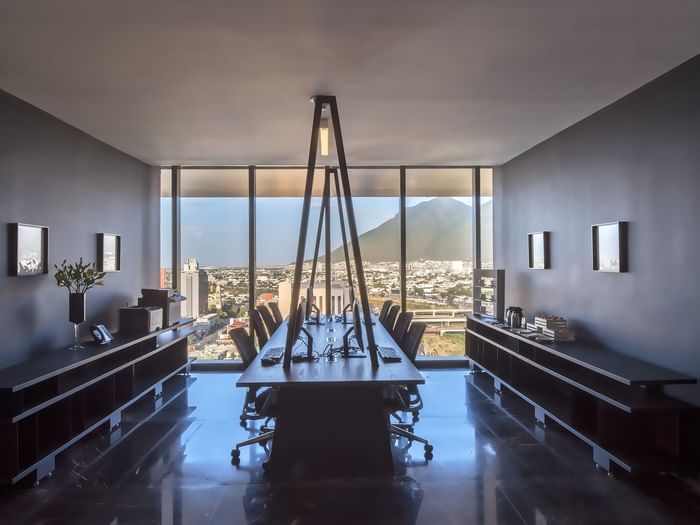 Business Center
We offer access to our business center to our guests.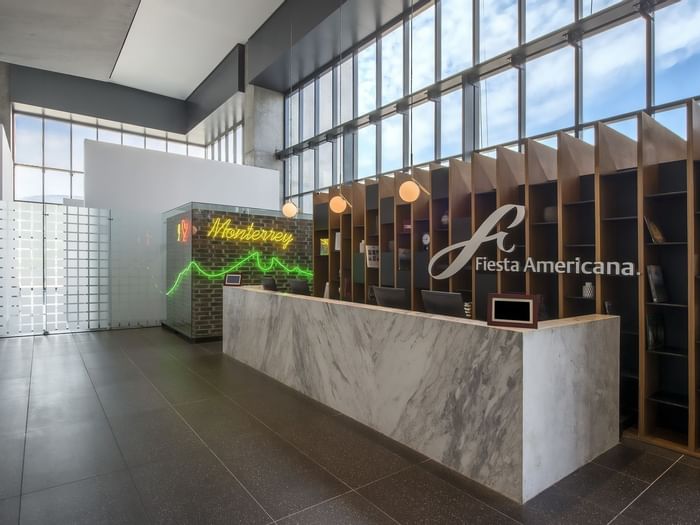 Concierge
We offer concierge service 24 hours every day.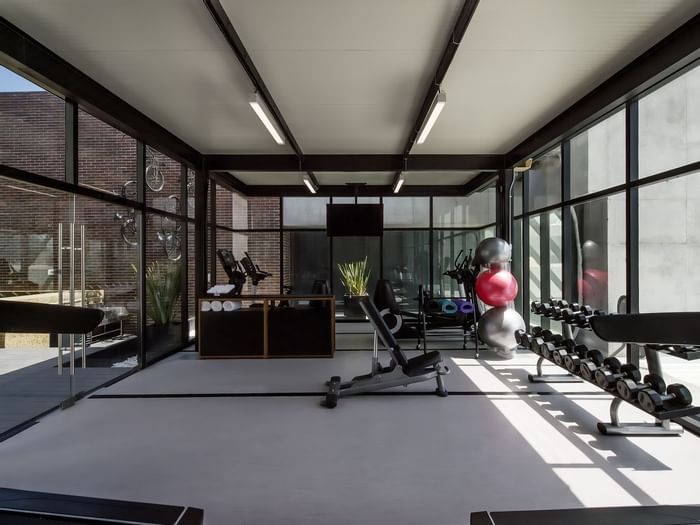 Fitness Center
We offer complimentary access to our fitness center from 6 am until 11 pm.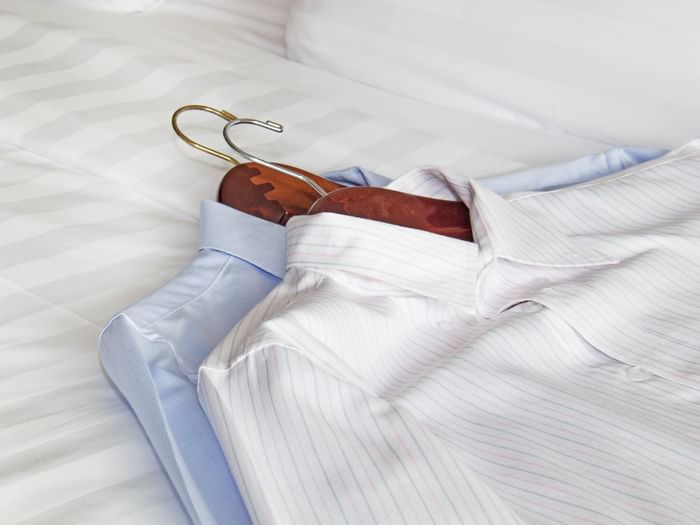 Laundry Service
We offer laundry service and for an extra 50% of the regular prices an express laundry option.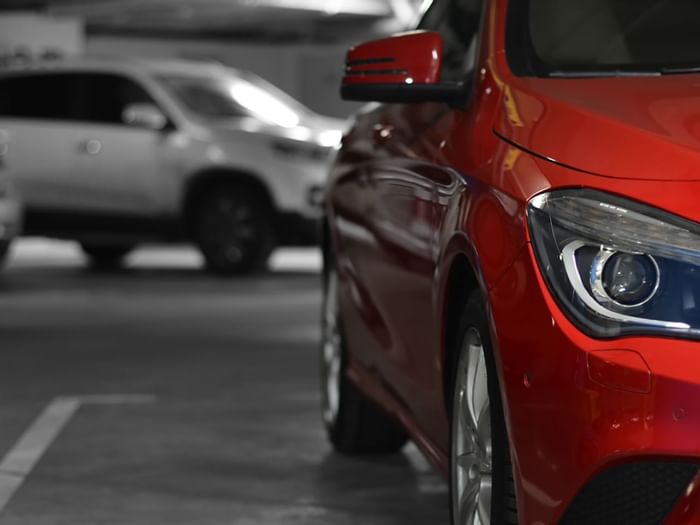 Parking
We offer parking space for an extra charge to all of our guests in an exclusive area of the building.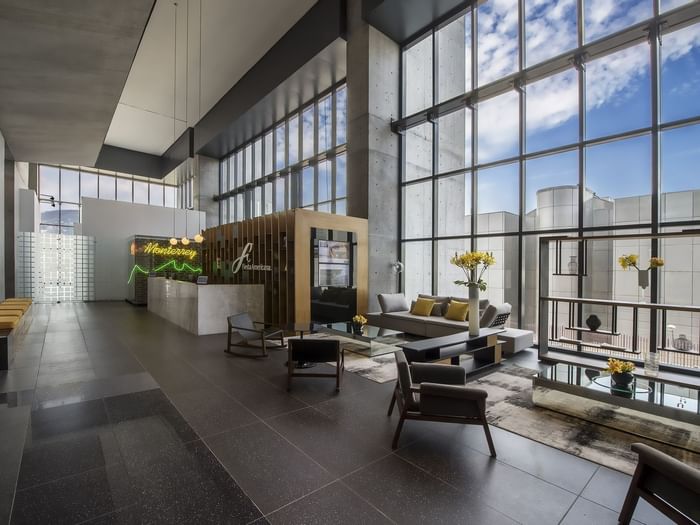 Wheel Chair Access
We offer the option of a wheel chair, to use inside the hotel, to any of our guest who may need it.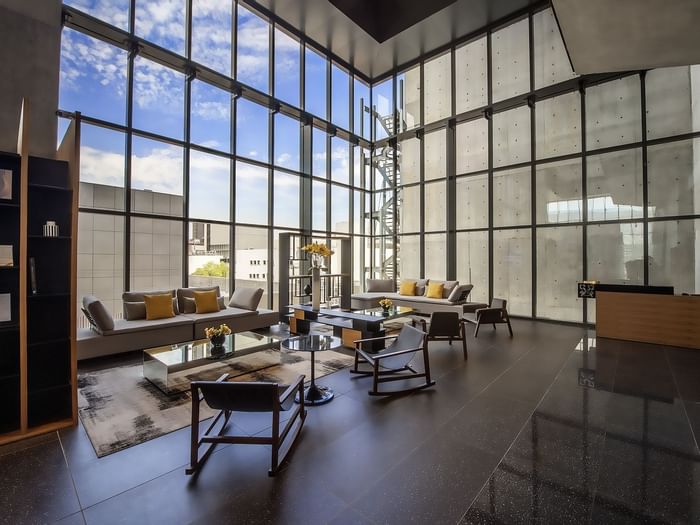 Air Conditioned
We offer air conditioning in all of our rooms.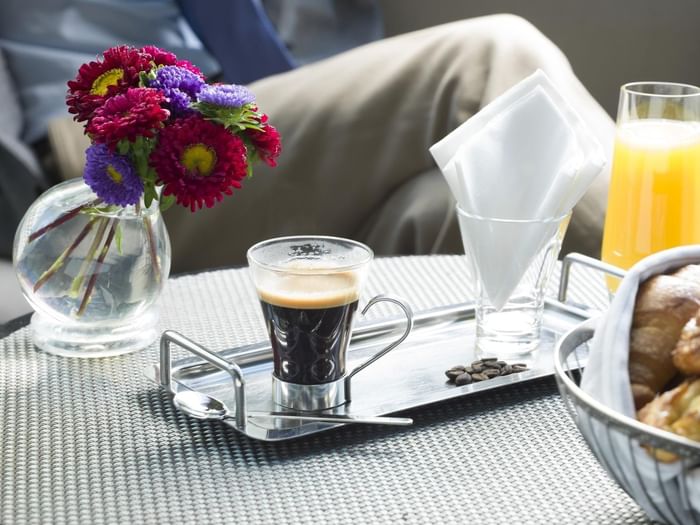 Room Service
We offer 24-hour room service every day.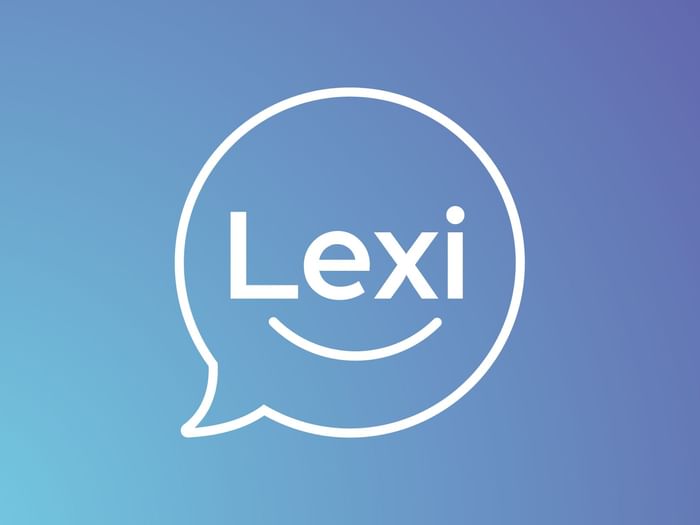 Digital concierge
Hi!, I'm Lexi
Your digital concierge, I'm ready to support you in whatever you need, such as attending your requests, clarifying your questions and most importantly, making your stay unique.
Get to know me and discover everything I can do for you.