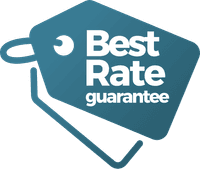 We guarantee our rates. If within 24 hours of reserving with us you find on another website belonging to a different online travel agency a lower rate for the same trip you reserved, we offer to match the total price of your reservation. For more information visit our FAQ's page
Don't Miss Out on Lower Rates!
Want to get even more out of your stay? Become a La Colección member and receive exclusive deals, discounts and perks, specially designed to enhance your vacation.
Fiesta Americana Viaducto Aeropuerto
Boasting innovative spaces with state-of-the-art amenities, Fiesta Americana Viaducto Aeropuerto is the "smartest hotel in town". Sleek and minimalist yet warm, our hotel is located in the new VIA 515 Mall, just ten minutes from Mexico City International Airport. Our hotel was designed for business travelers, families, and groups who seek the best in modernity, technology, and sophistication.
From our lobby bar and restaurant, to our relaxing terrace, to quiet and comfortable 24-hour co-working spaces, every detail of Fiesta Americana Viaducto Aeropuerto is a reflection of avant-garde efficiency and design.
State-of-the-Art Comfort & Amenities
Guest amenities range from Los Canarios Restaurant, to sophisticated event venues, to a fully-equipped fitness center, to 24-hour co-working spaces, to a full-service concierge, to a complimentary airport shuttle.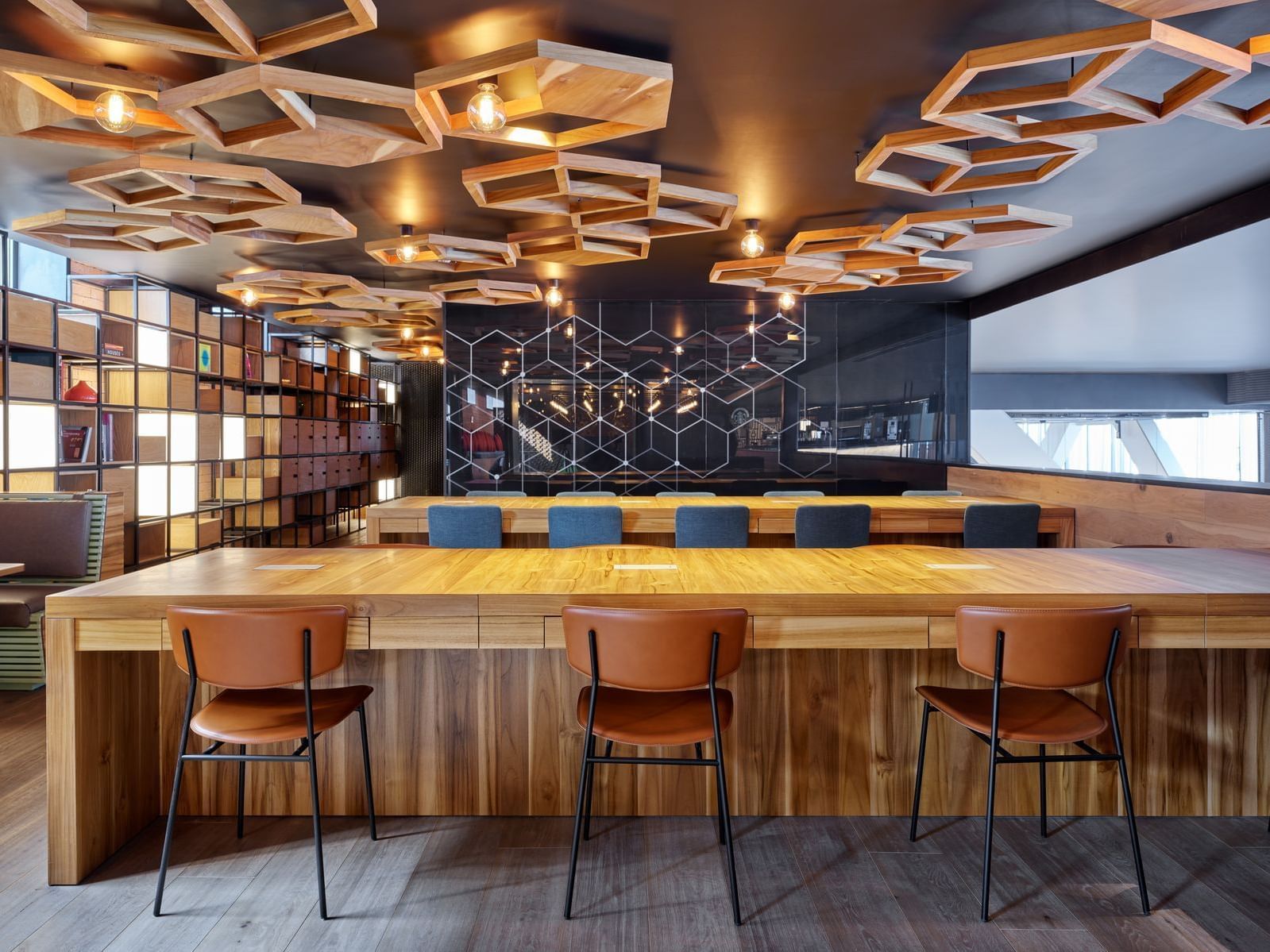 Free Wi-Fi
Stay connected with free Wi-Fi throughout the hotel.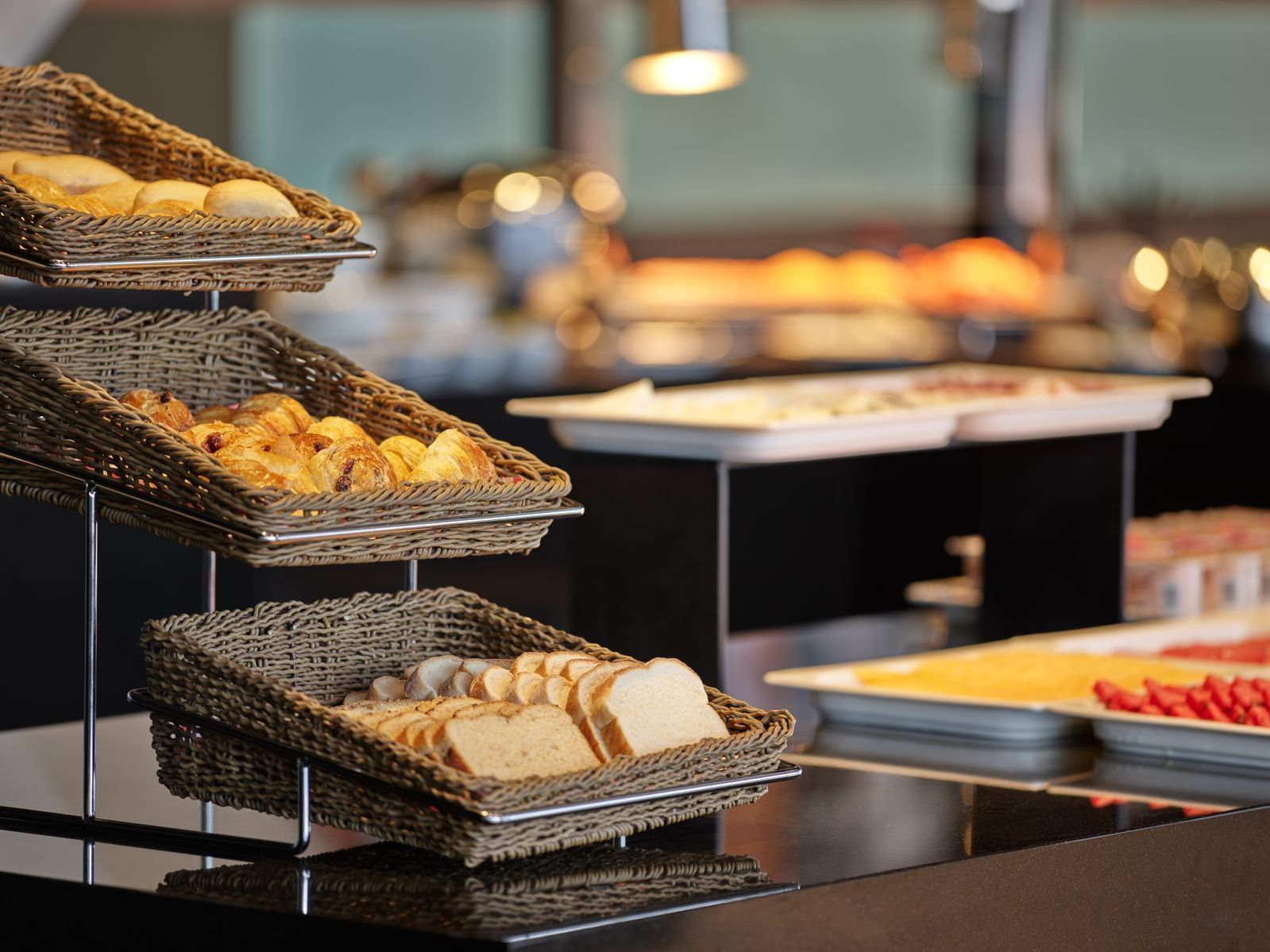 Breakfast Available
Start your day with our sumptuous buffet breakfast.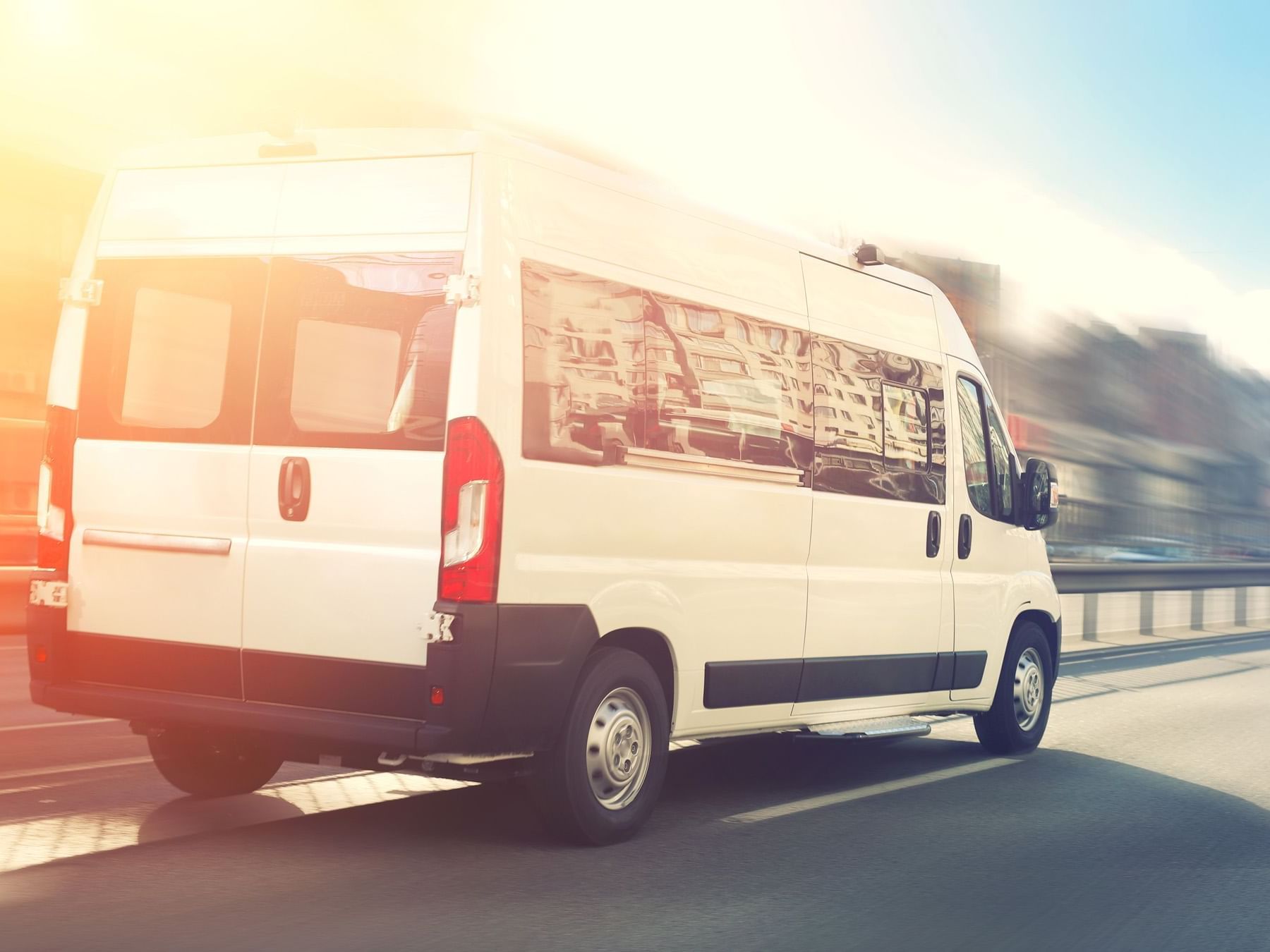 Free Airport Shuttle
Enjoy free transportation to and from the México City airport available 24/7.
Cocktails & Cuisine
Los Canarios
Mexican
Enjoy delicious cuisine and cocktails in our signature restaurant.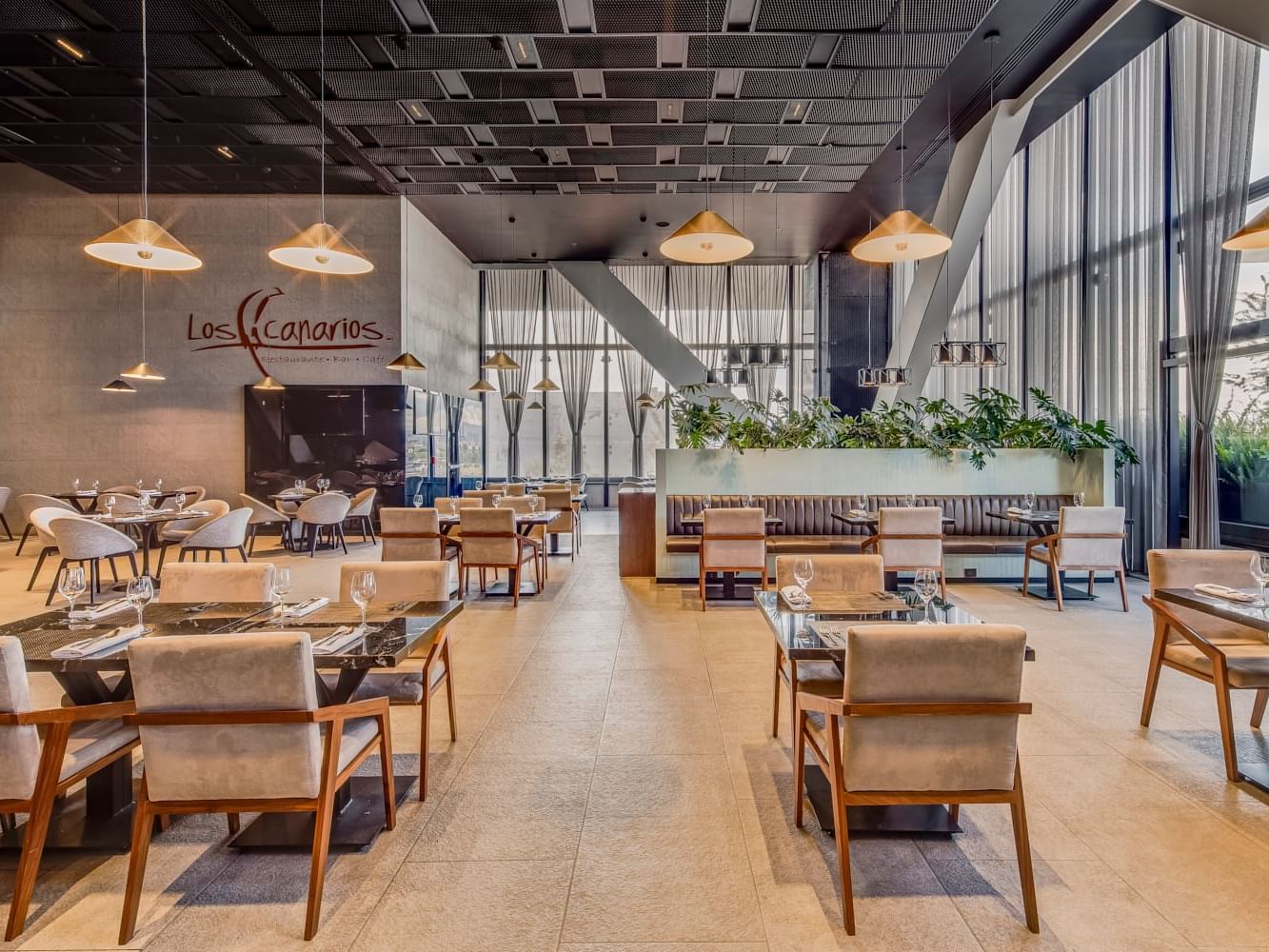 This is a really nice hotel
This is a really nice hotel, with a very comfortable bed and hot shower (my top two desires in a hotel room!). The room is "smart," with the TV remote turning on lights and opening/closing blinds. The front desk staff are helpful (though they speak little English - no reason they should, of course, but good for non-Spanish-speaking guests to know). The food in the restaurant is tasty and the fitness center is well-appointed (and open during the pandemic!). Not much within immediate walking distance, but Uber cars are ubiquitous and cheap.
The location is very close to the airport - in fact, every few minutes, I could see a plane descending just outside my windon, with landing gear already deployed. However, remarkably, there was no noise to speak of.
If I could make one request of the hotel, it would be to put a coffee maker in the room. For early risers, it is less than ideal to have to get dressed and stumble down to the restaurant (though, to their credit, even when I did that at 5 am, they quickly gave me a cup of coffee - at no charge, at that!)
-
Absolutely beautiful and everyone was very helpful and attentive. Room was lovely and bed/linens so comfy. Will be coming back for sure!
-
One of the best hotel stays we have had, everything was perfect from the staff, manager Veronica and Guillermo & Armando, they were the best our stay extremely enjoyable. Thank you to all!
-
Exclusive Offers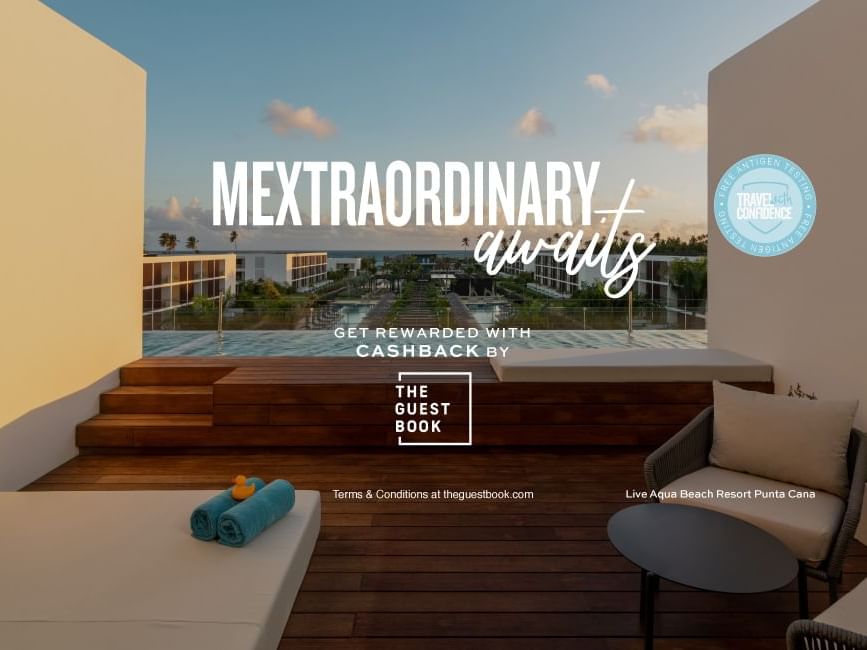 Exclusive Offers
Get rewarded with cashback by the Guestbook
We've partnered with the guestbook to give you cash rewards. Each time you stay at la colección resorts you earn toward your next reservation, donate for a cause or get cash back with gift cards.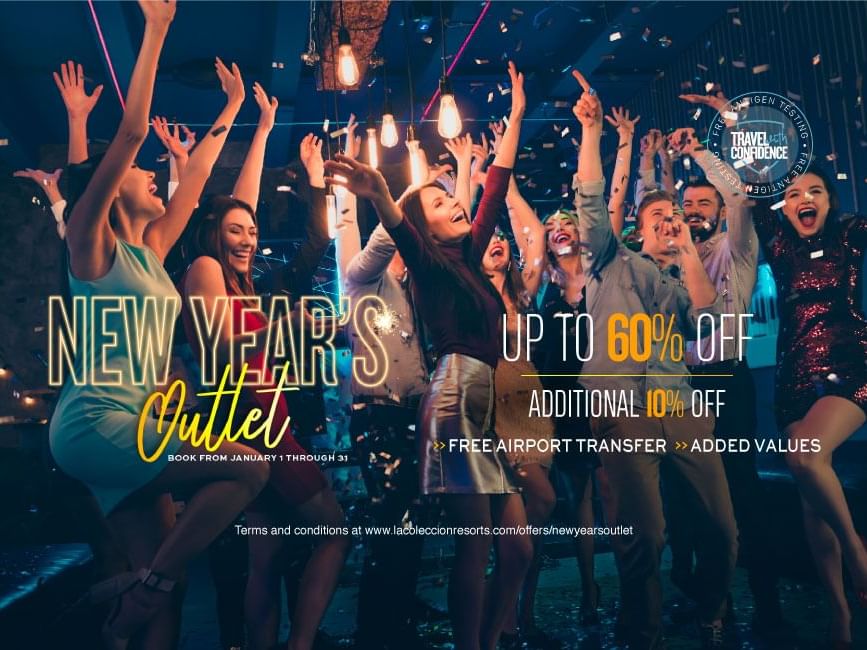 Exclusive Offers
New Year's Outlet
Welcoming a new chapter should be a beautiful experience shared with friends and loved ones. So why not take a luxurious vacation together? Book now and get up to 60% off plus an additional 10% off your stay.
What's Nearby
Discover the Top Things to Do and See Near Our Hotel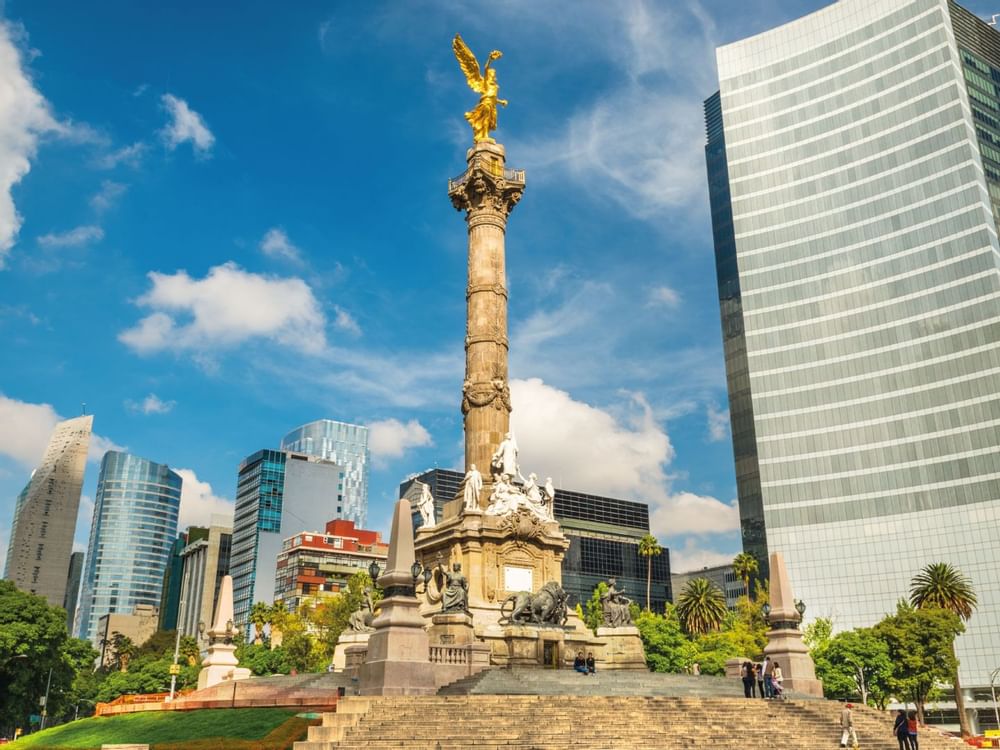 Our hotel is located ten minutes from the airport with easy access to expressways that connect to the city center. We are a 4-minute drive from Foro Sol Stadium, a 13-minute walk from Estadio Fray Nano, and a 20-minute walk to the Palacio de los Deportes.
Grand Fiesta Americana Chapultepec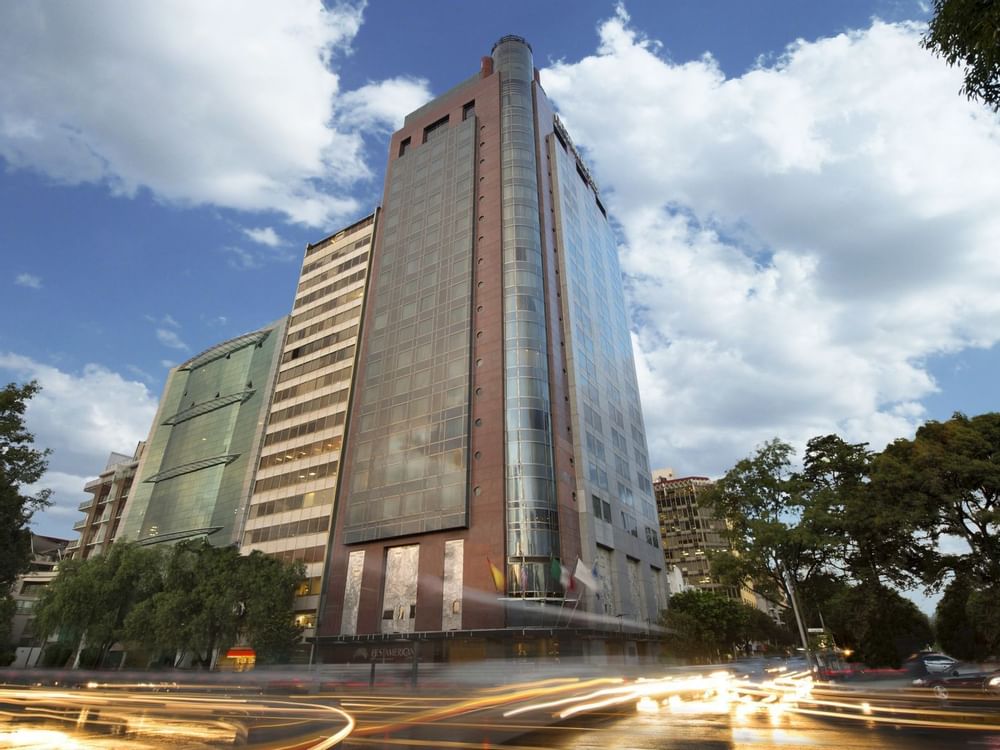 Experience hospitality on a grand scale at Grand Fiesta Americana Chapultepec. Consistently acclaimed as one of the most beautiful hotels in México, we ensure an experience that is as unique and distinguished as you.
Fiesta Americana México Satélite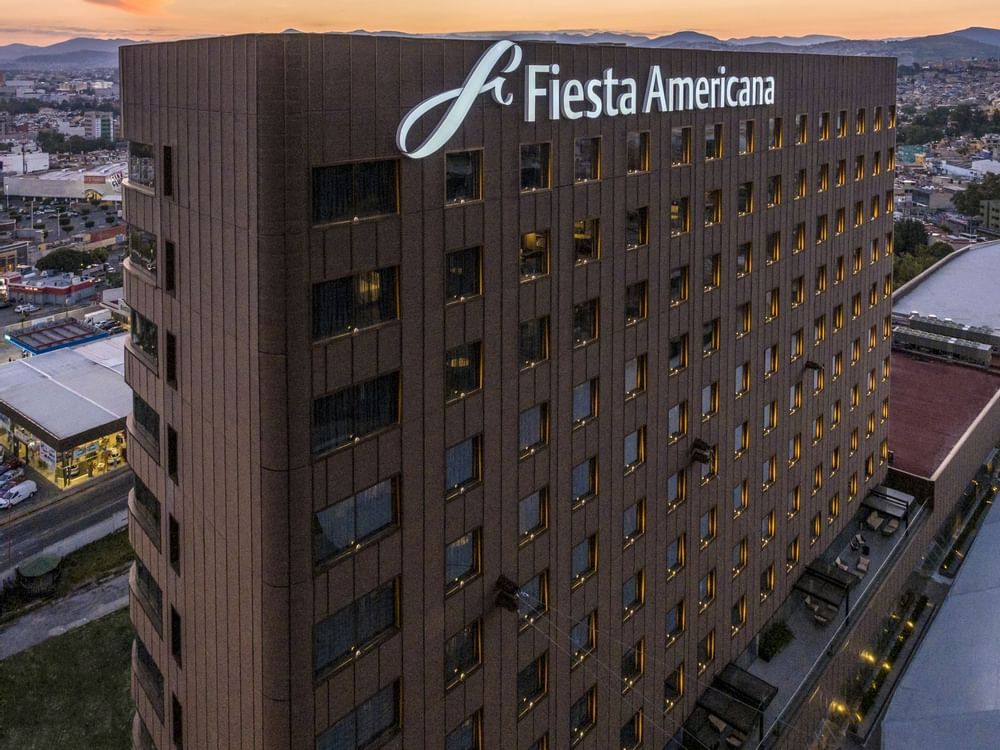 Luxury, infused with warmth and comfort awaits you at the Fiesta Americana México Satélite hotel. It offers modern and sophisticated yet livable accommodations, where every moment becomes part of a truly special experience.
Fiesta Americana Viaducto Aeropuerto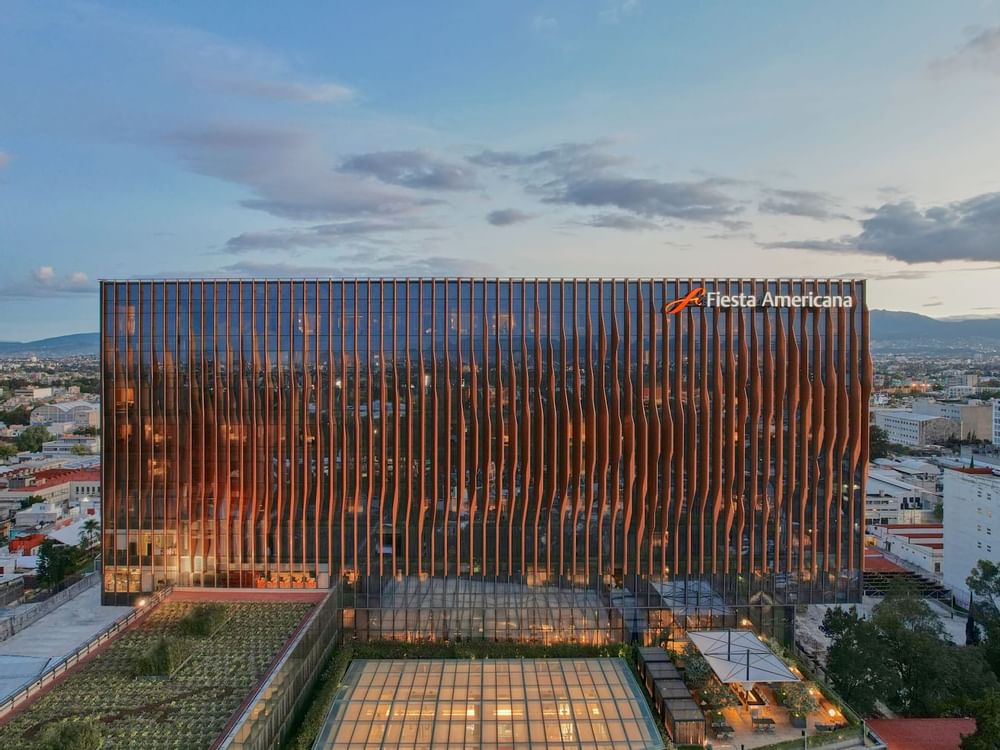 Boasting innovative spaces with state-of-the-art amenities, Fiesta Americana Viaducto Aeropuerto is the "smartest hotel in town". Sleek and minimalist yet warm, our hotel is located in the new VIA 515 Mall, just ten minutes from Mexico City International Airport.
Fiesta Americana México Toreo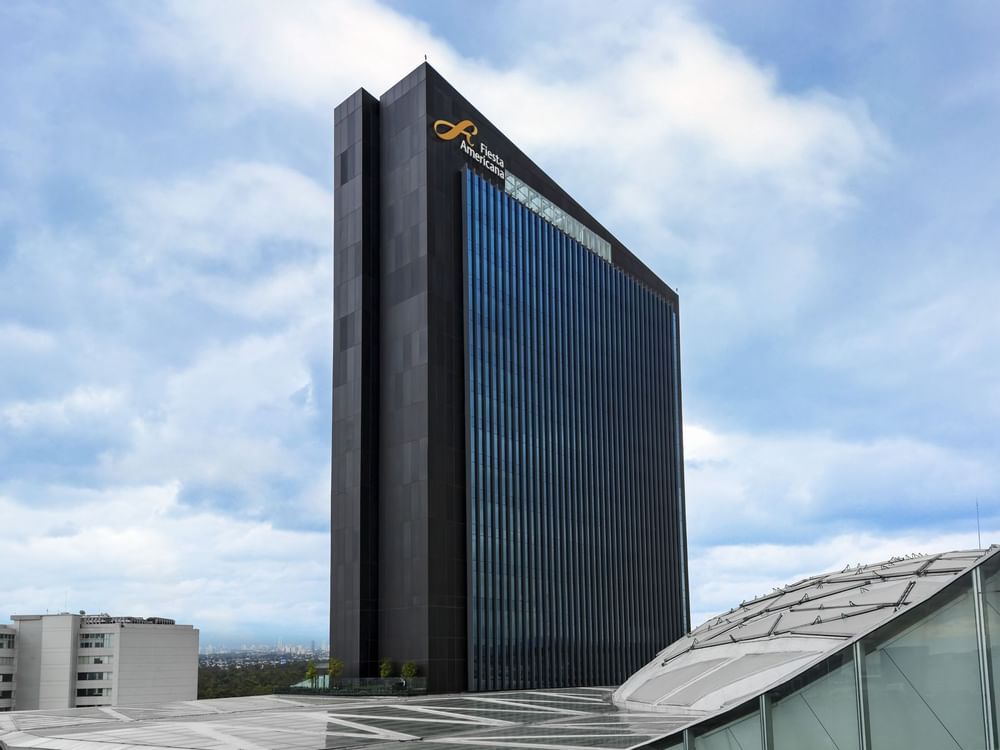 In the northern region of Mexico City, cutting-edge architecture, elegance and comfort are the defining characteristics of Fiesta Americana Mexico Toreo, an upscale hotel with modern conveniences to ensure a pleasant stay.
Live Aqua Urban Resort México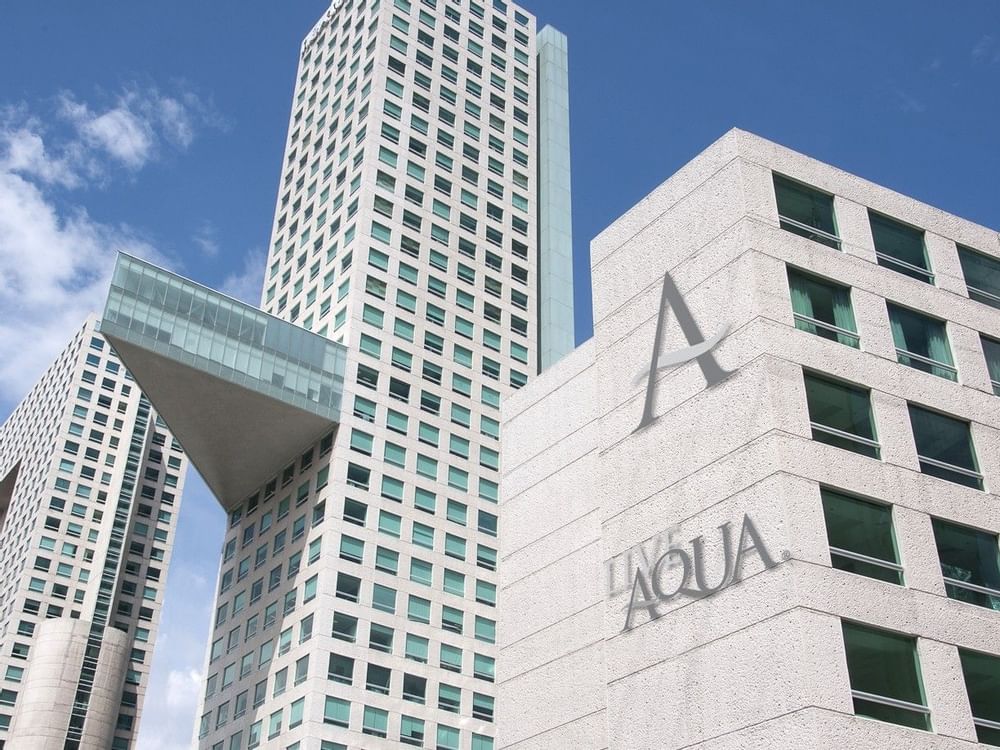 As one of the best hotels in Mexico City, Live Aqua Urban Resort Mexico is the city's only resort designed to focus on the sensory experience. Infused with urban sophistication and luxury in every detail, we ensure a relaxing experience that will envelop your senses in a sophisticated ambiance. Innovative and elegant interiors blend with playful architectural accents to create a relaxing and idyllic getaway from the bustling world outside.
Sports Palace Dome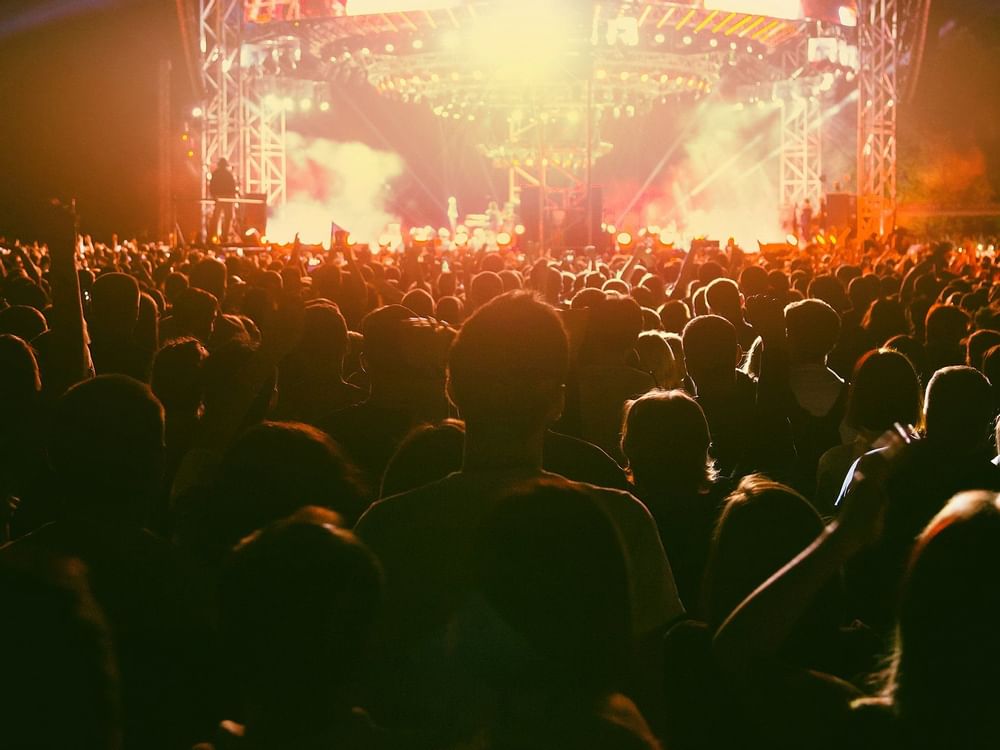 This indoor arena located in the Magdalena Mixhuca Sports City complex seats 20,000 and has an overall capacity of approximately 26,000.
Foro Sol Stadium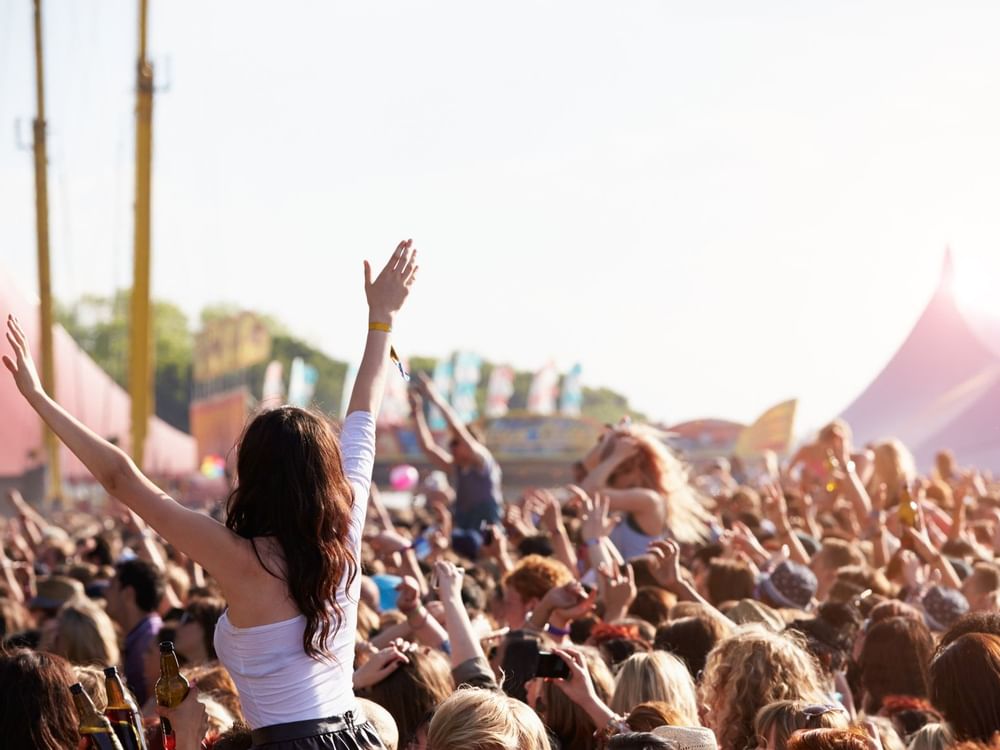 This massive stadium located in the Magdalena Mixiuhca Sports City has two permanent stands with a capacity for 37,500 people and a large esplanade for 25,000 more.
Jamaica Market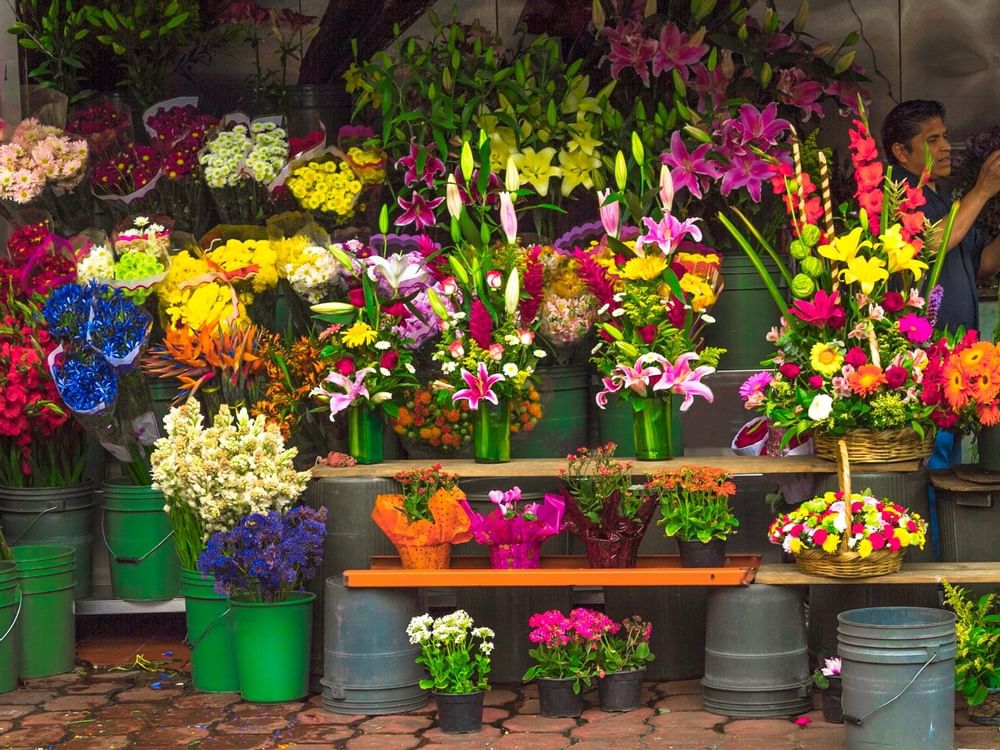 The Jamaica Market is a famous ornamental flowers and plants market located at the corner of Avenida Congreso de la Unión and Avenida Morelos, southeast of the historic center of Mexico City.
Autodromo Hermanos Rodriguez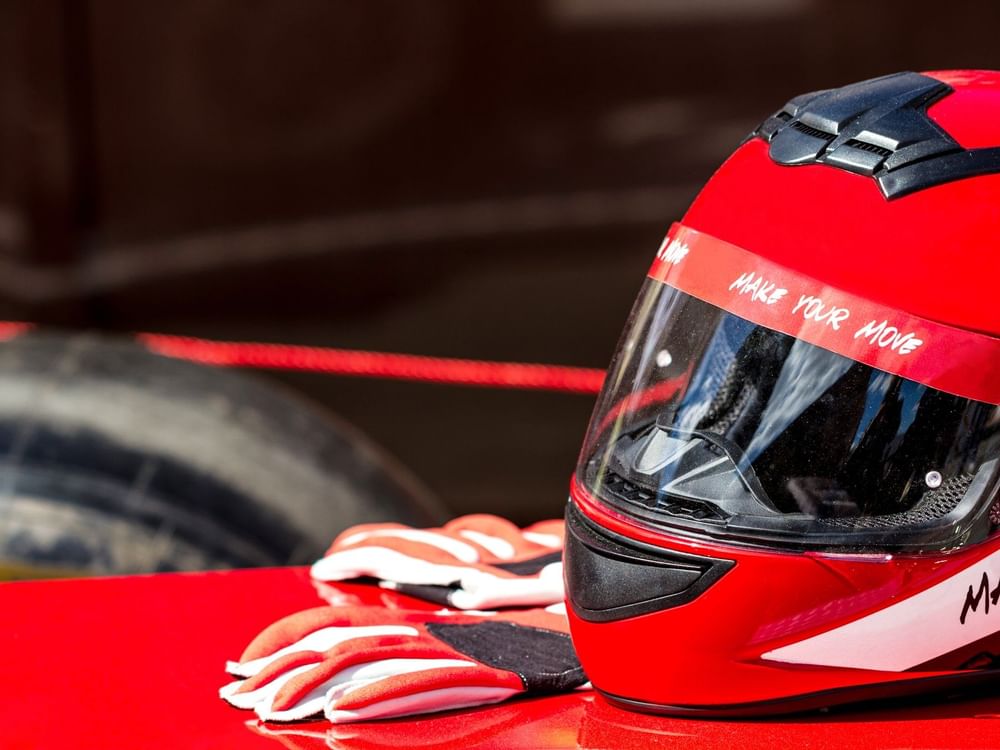 Autódromo Hermano Rodríguez is a historic, world-class auto racing track name for brothers Ricardo and Pedro Rodríguez, considered to be the best Mexican drivers in Formula One history.
Grand Fiesta Americana Chapultepec
Fiesta Americana México Satélite
Fiesta Americana Viaducto Aeropuerto
Fiesta Americana México Toreo
Live Aqua Urban Resort México
Autodromo Hermanos Rodriguez