Services & Amenities
Take Advantage of What Our Hotel Has to Offer
As the "smartest hotel" in Mexico City, Fiesta Americana Viaducto Aeropuerto is a unique blend of cutting-edge technology, warm hospitality and minimalist design. With a location near the Mexico City International Airport and complimentary airport shuttle service, we make arriving and departing effortless. We also feature a state-of-the-art co-working space at the hotel that is open 24 hours. Additional amenities include Los Canarios Restaurant, a lobby bar, a terrace bar, a well-equipped fitness center, and complimentary Wi-Fi throughout the hotel.
Fitness
Fiesta Americana Viaducto Aeropuerto makes it easy for you to maintain your healthy lifestyle during your stay in Mexico City. Our fitness center is fully equipped with the latest cardiovascular training and weightlifting equipment. While our hotel does not offer a spa, we can arrange for an in-room therapeutic massage from a certified staff member for an additional cost.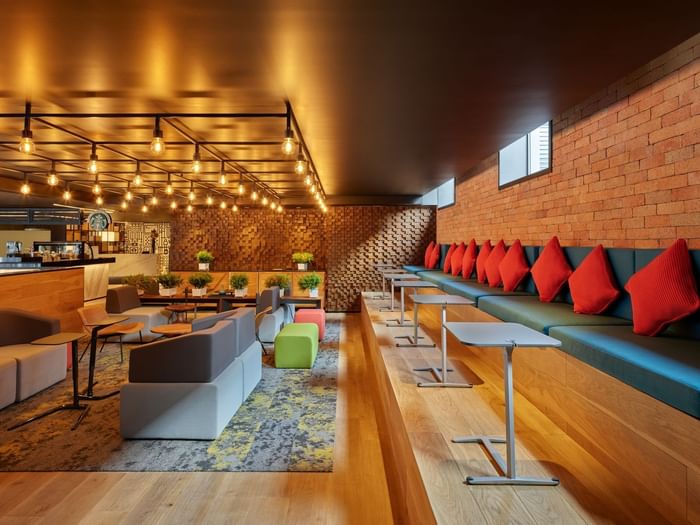 State-of-the-Art Comfort & Amenities
Guest amenities range from Los Canarios Restaurant, to sophisticated event venues, to a fully-equipped fitness center, to 24-hour co-working spaces, to a full-service concierge, to a complimentary airport shuttle.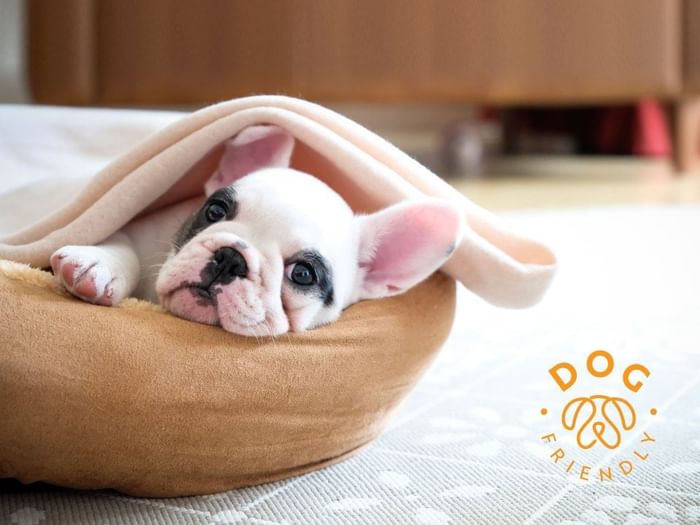 Dog Friendly
Your best friend deserves to travel with you, and discover amazing places together. Find this unique experience with our Dog Friendly, where we'll welcome your pup and pamper him upon arrival with a special kit, which includes a bed and bowls for him to enjoy throughout his stay.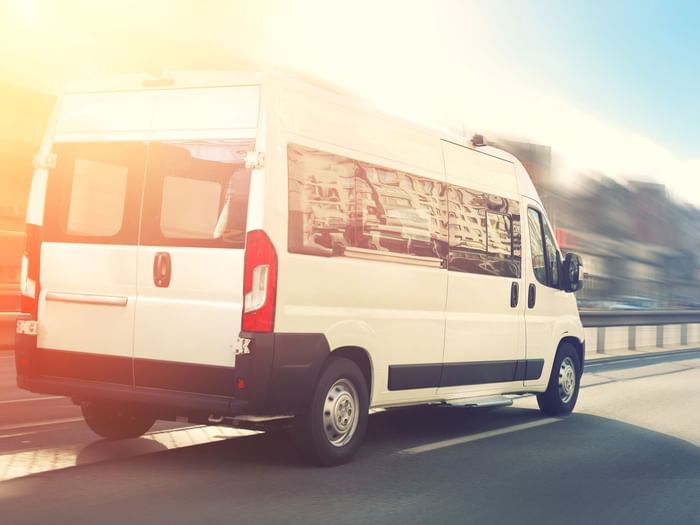 Free Airport Shuttle
Enjoy free airport-hotel-airport shuttle service every hour (at gate number 4 in Terminal 1 and in front of domestic arrivals in Terminal 2).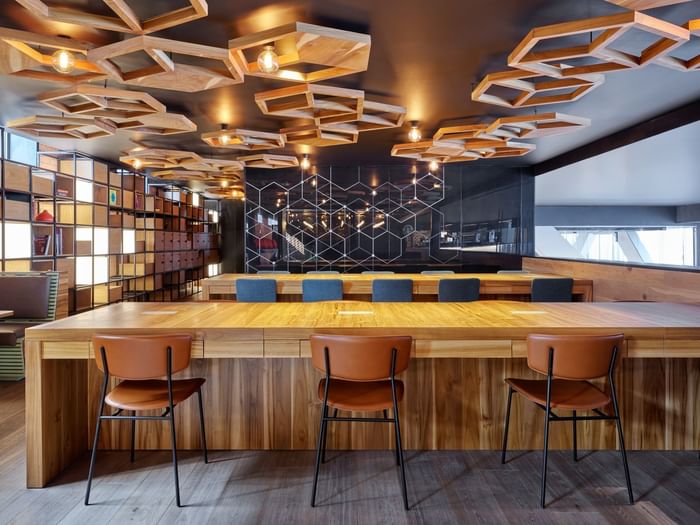 Free Wi-Fi
We know how important it is to be connected while you travel, that is why we offer you free Wi-Fi throughout the hotel.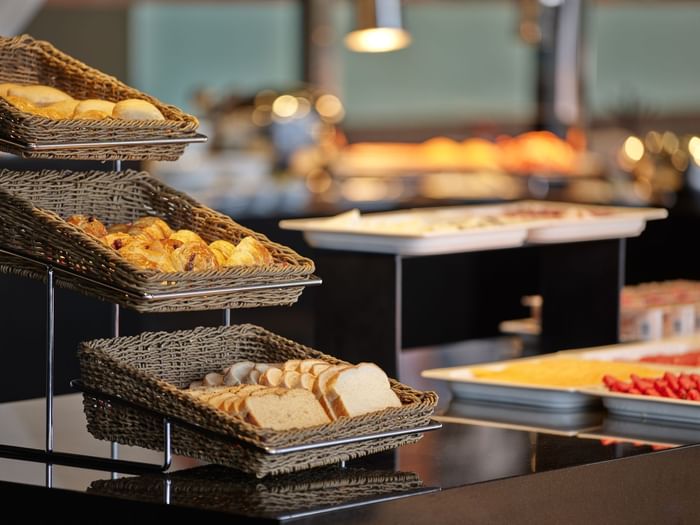 Breakfast Available
Start your day with our sumptuous buffet breakfast.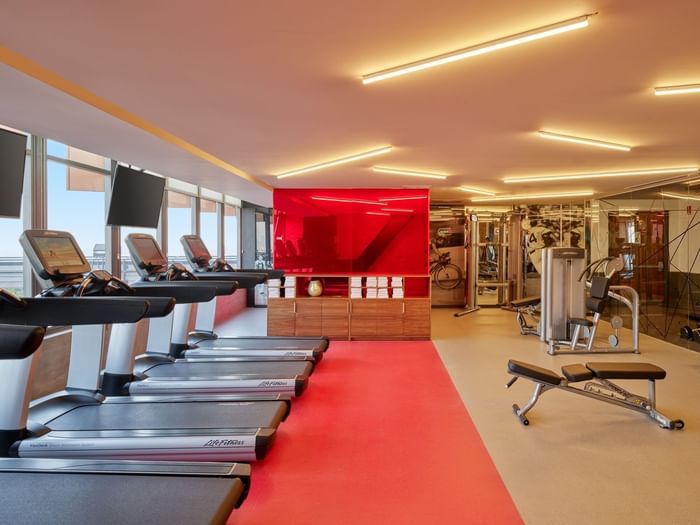 Fitness Center
Enjoy an invigorating workout in our onsite gym featuring the latest cardio and weight training equipment.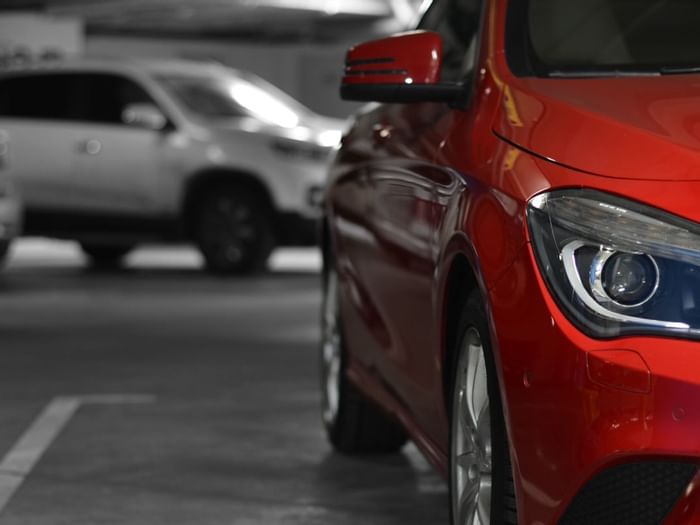 Valet Parking
Valet parking is available for your convenience.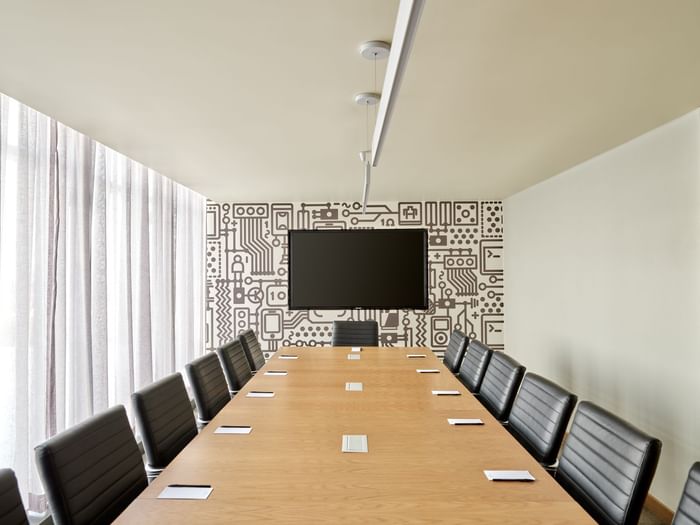 Business Center
Our state-of-the-art business center features everything you need for a satellite office.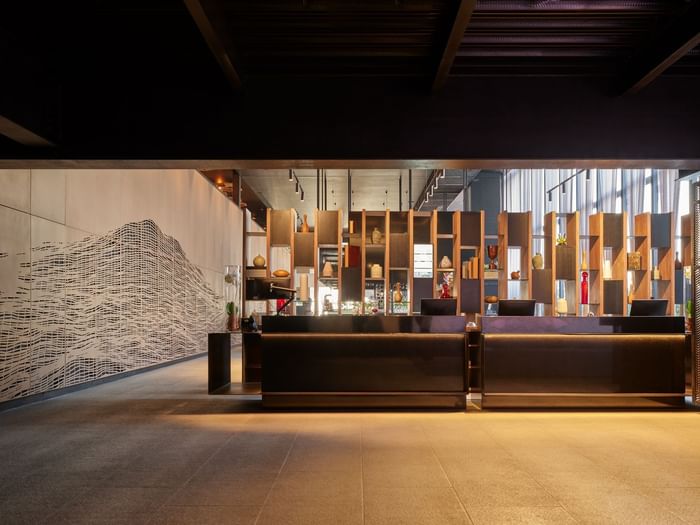 24-Hour Front Desk
Customer service is available anytime at the front desk.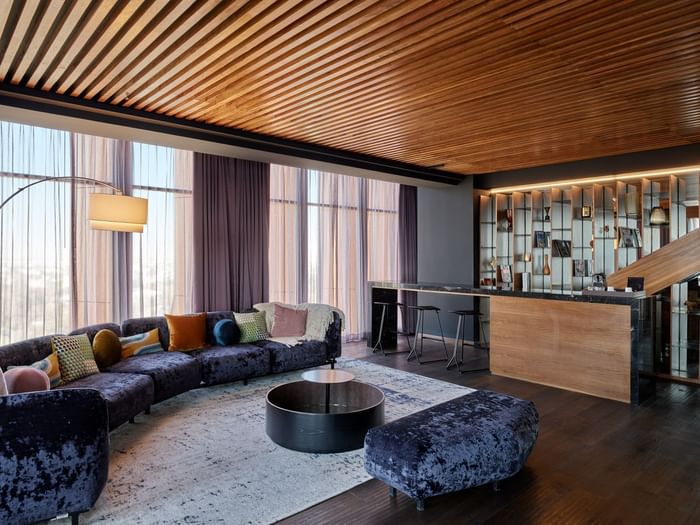 Air Conditioning
The entire hotel is air conditioned for your comfort.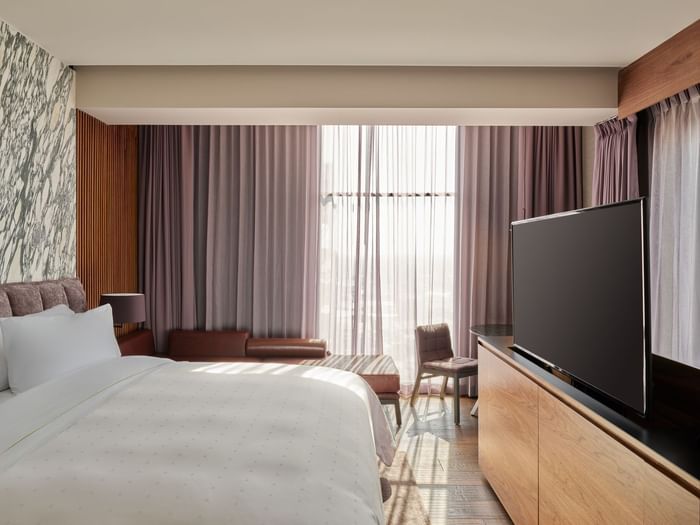 Housekeeping
All rooms and suites feature daily housekeeping services.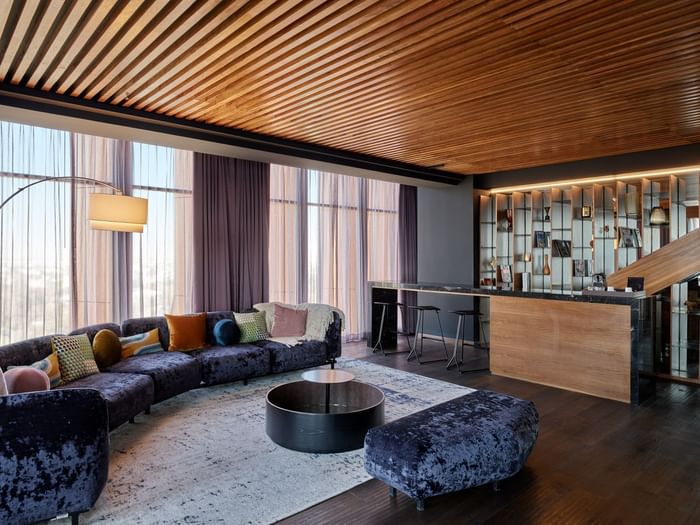 Concierge Services
Our concierge can see to any request, from rental cars, reservations, flowers, chocolates and gifts to just about any other necessity.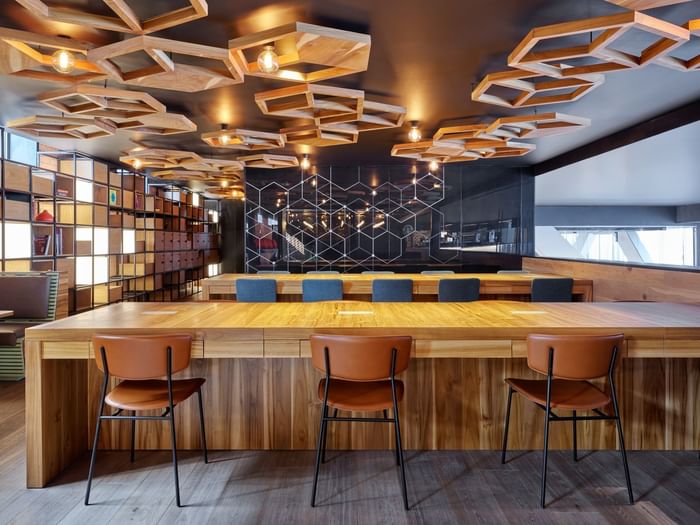 Co-Working
Our comfortable co-working spaces are available 24 hours.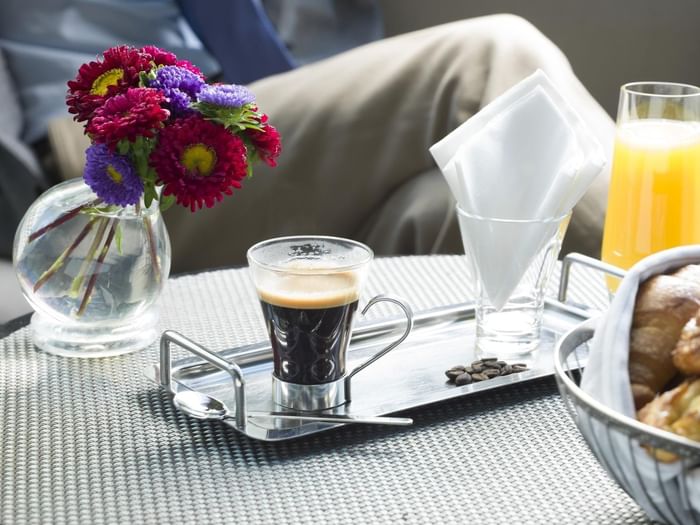 24-Hour Room Service
Enjoy 24-hour room service from Los Canarios restaurant.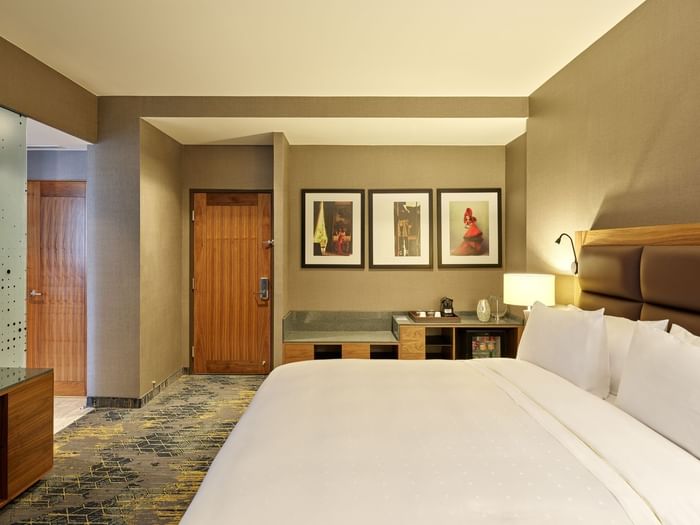 Wake Up Call Service
Our front desk offers wake-up call services.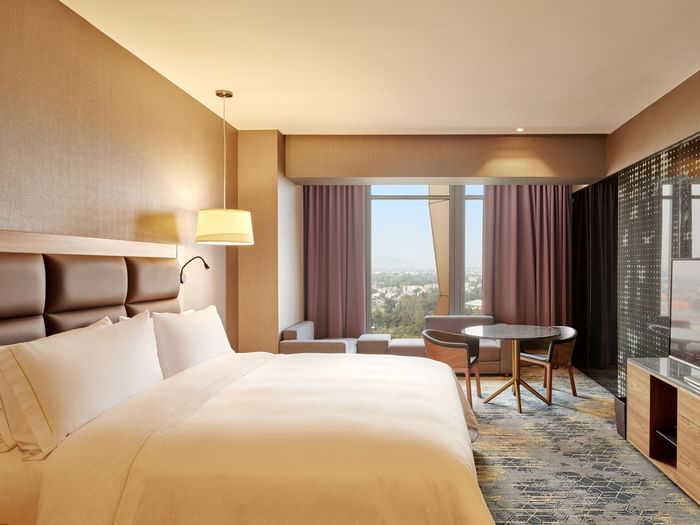 Safe Box
All rooms and suites feature an electronic safe.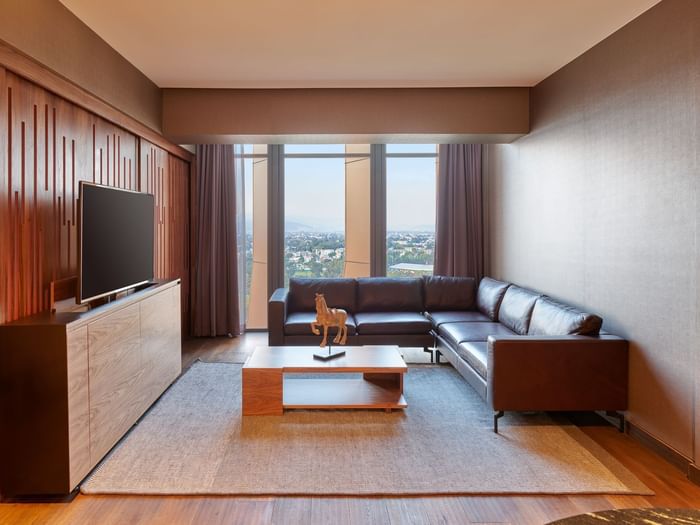 Cable / Satellite TV
Cable / satellite TV available in all rooms and suites.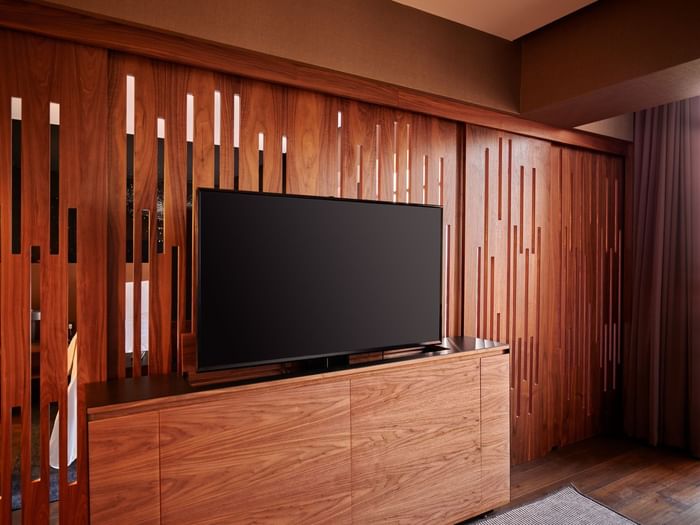 Flat Screen TV
55-inch LCD flat-screen TVs are provided in all rooms and suites.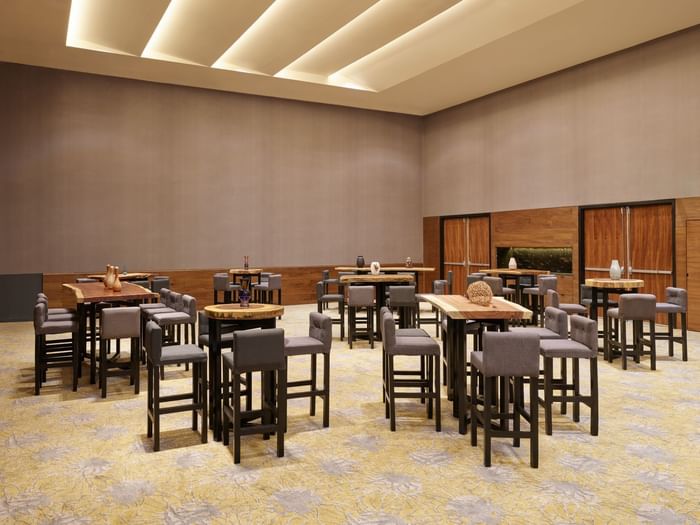 Event Rooms
The hotel has three private rooms for holding events.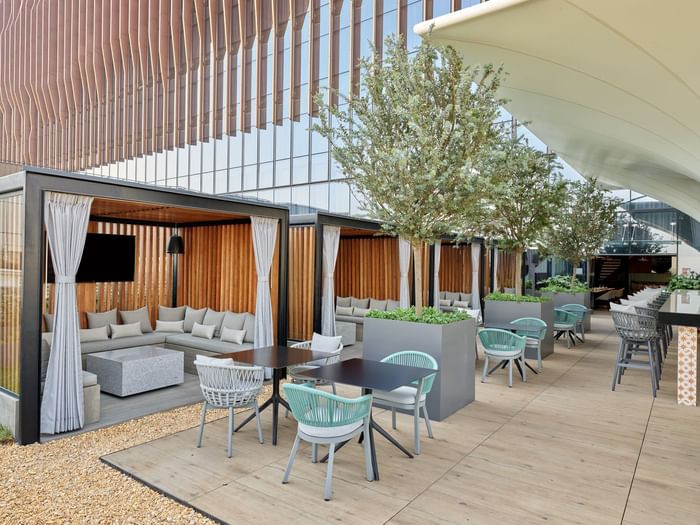 Terrace
Our spectacular terrace features delicious cuisine and cocktails and marvelous views of México City.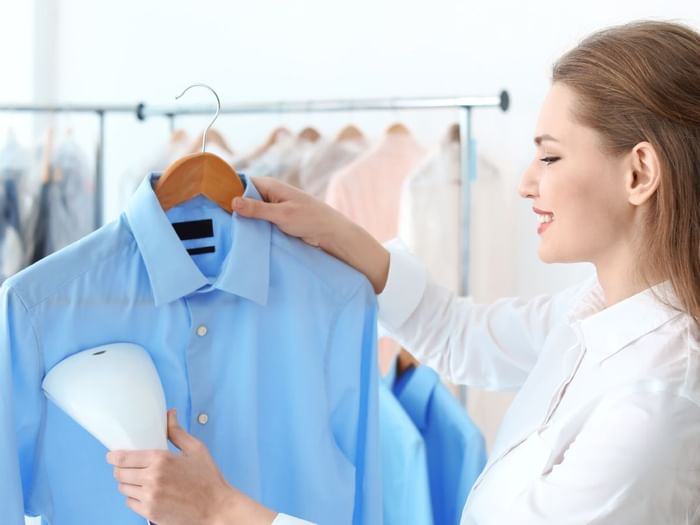 Laundry Service
Laundry service is available for an additional fee.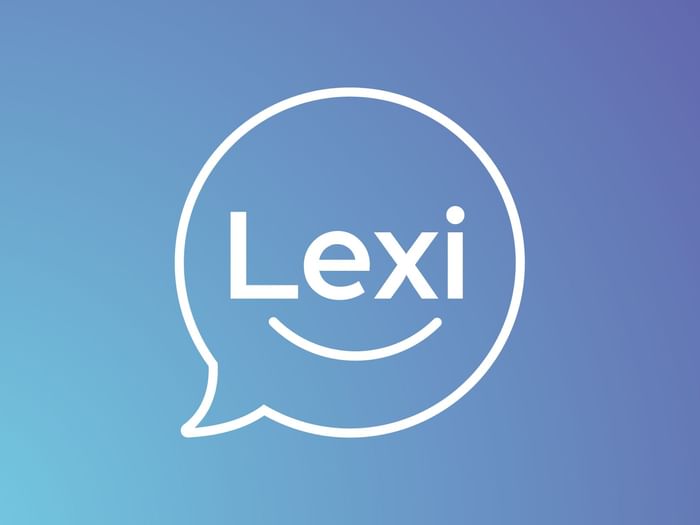 Digital concierge
Hi!, I'm Lexi
Your digital concierge, I'm ready to support you in whatever you need, such as attending your requests, clarifying your questions and most importantly, making your stay unique.
Get to know me and discover everything I can do for you.