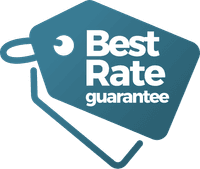 We guarantee our rates. If within 24 hours of reserving with us you find on another website belonging to a different online travel agency a lower rate for the same trip you reserved, we offer to match the total price of your reservation. For more information visit our FAQ's page
Don't Miss Out on Lower Rates!
Want to get even more out of your stay? Become a La Colección member and receive exclusive deals, discounts and perks, specially designed to enhance your vacation.
Grand Fiesta Americana Chapultepec
Discover One of The Most Beautiful Hotels Near Chapultepec
Experience hospitality on a grand scale at Grand Fiesta Americana Chapultepec. Consistently acclaimed as one of the most beautiful hotels in México, we ensure an experience that is as unique and distinguished as you. Find yourself at the center of it all at our hotel, which is walking distance from the Auditorio Nacional entertainment center and Paseo de la Reforma. Marvel at our sleek, innovative architecture while taking in commanding views of the Castillo and Bosque de Chapultepec and Chapultepec Forest.
Immerse yourself in unparalleled elegance and sophistication with the personalized service you expect from one of México City's finest upscale hotels. Allow Grand Fiesta Americana Chapultepec to be your exclusive business hub when only the best will do.
Please be advised that our spa will be out of service until January 23, 2023. Our concierge department is at your service to advise you with other options. We appreciate your understanding.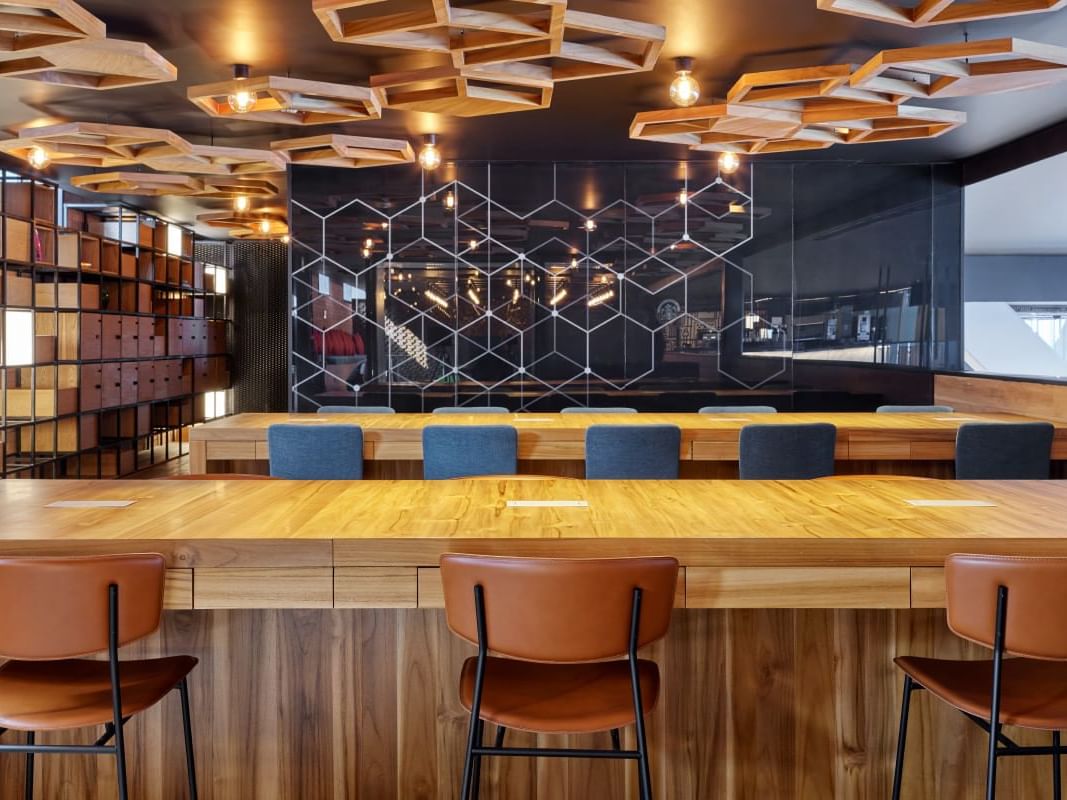 Free Wi-Fi
Free Wi-Fi is offered in all rooms and social areas.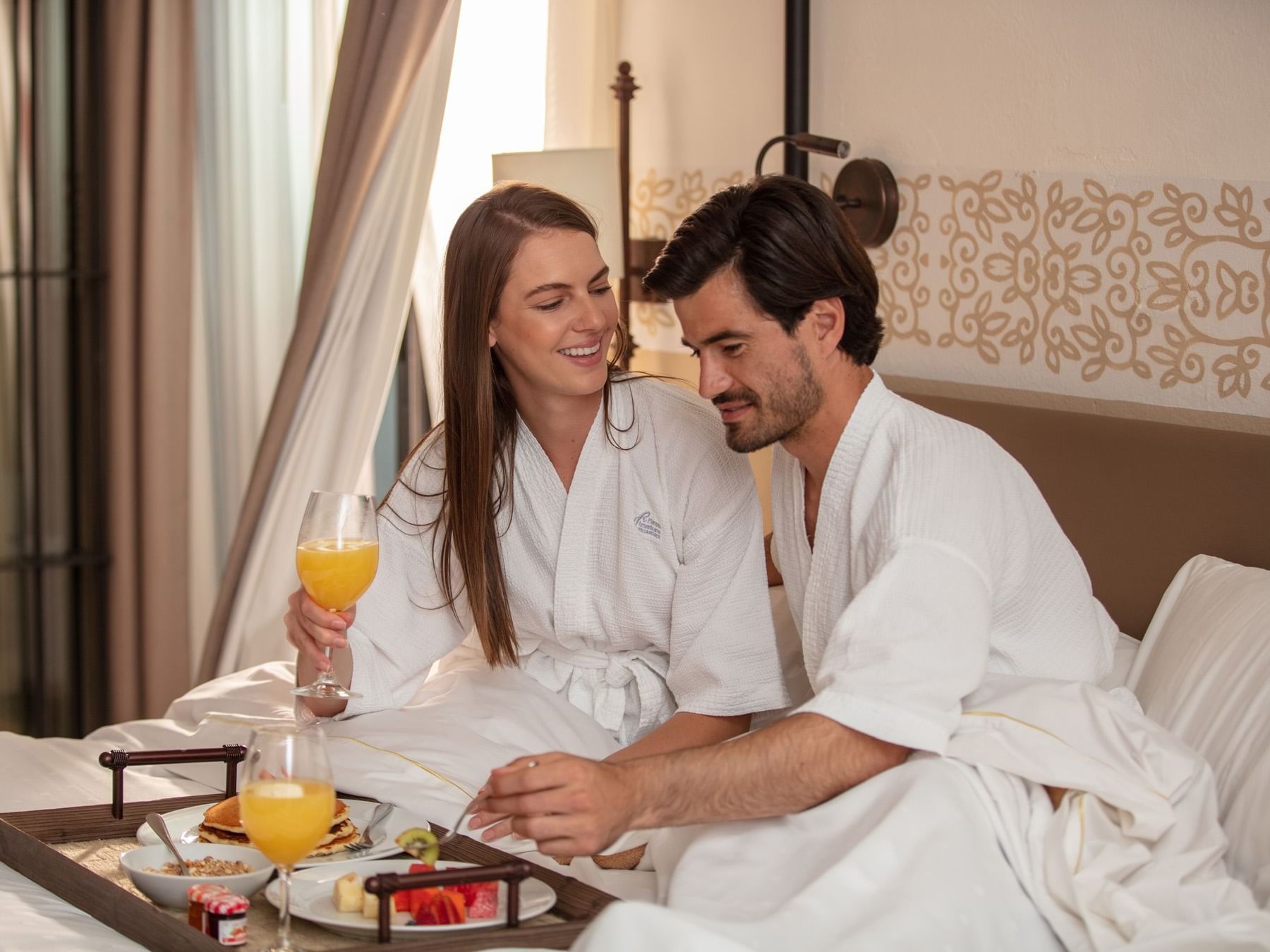 Room service
Enjoy 24-hour room service from Azur Restaurant.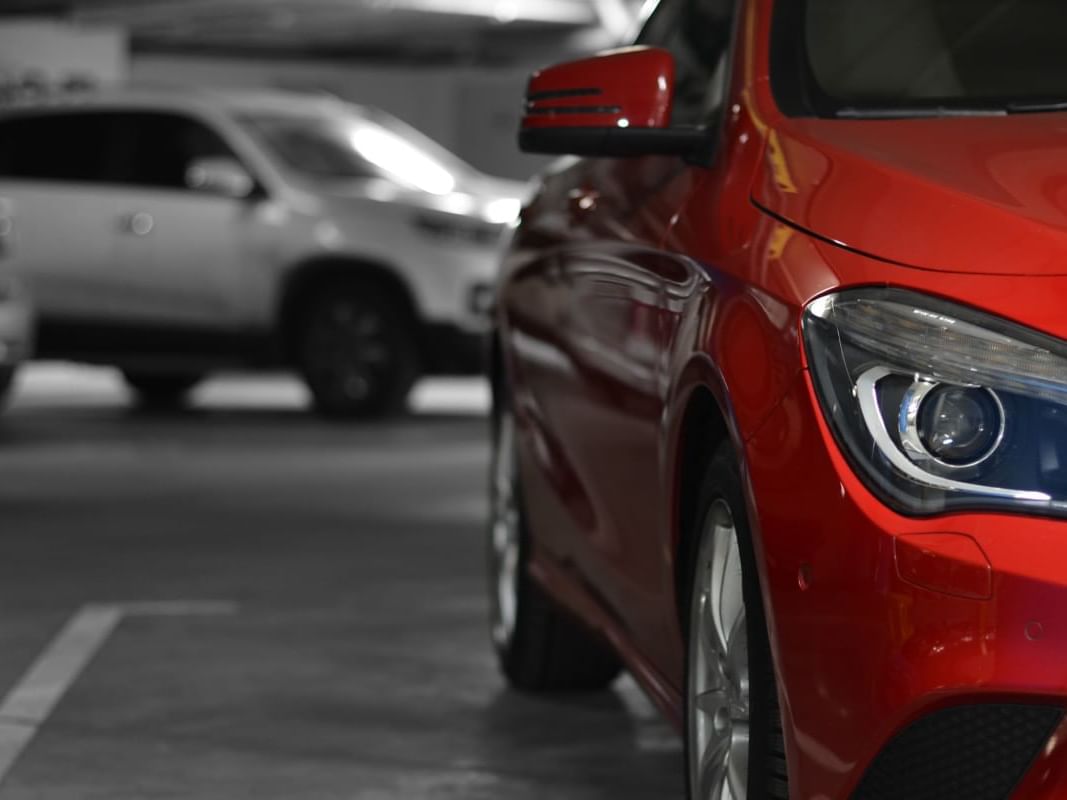 Valet parking
Valet parking is available 24 hours for a special guest rate of $6 dls per night.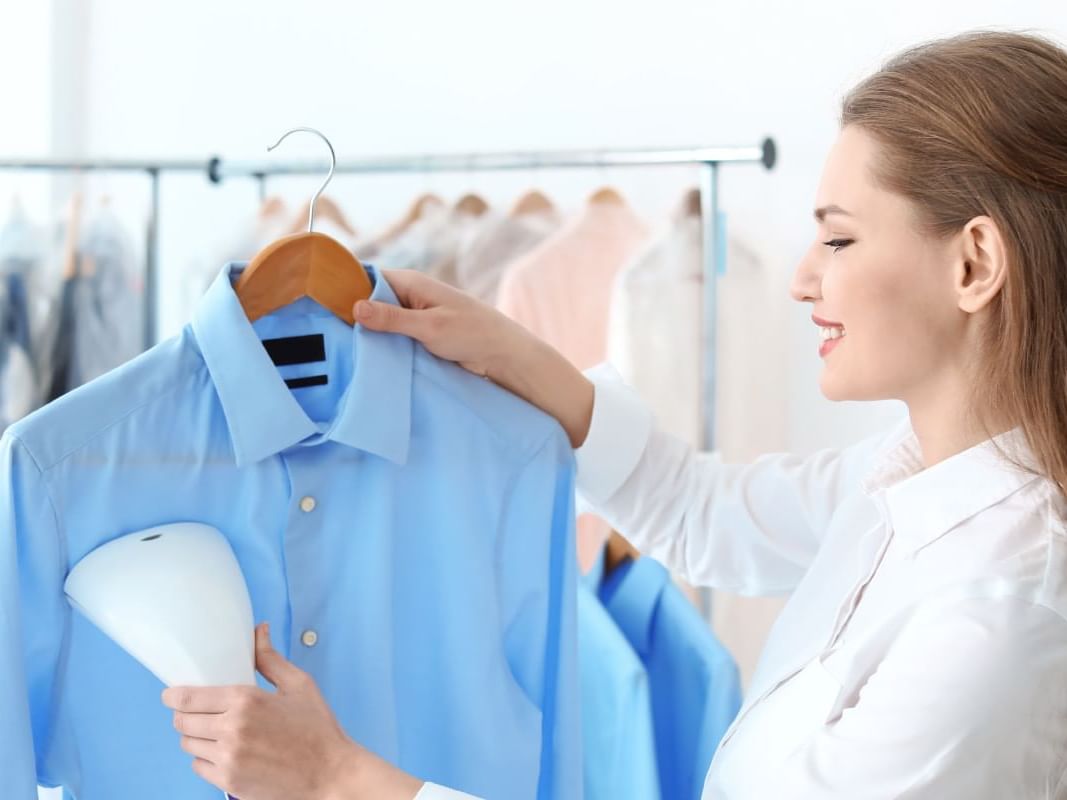 Laundry services
Laundry and pressing service available for an additional cost.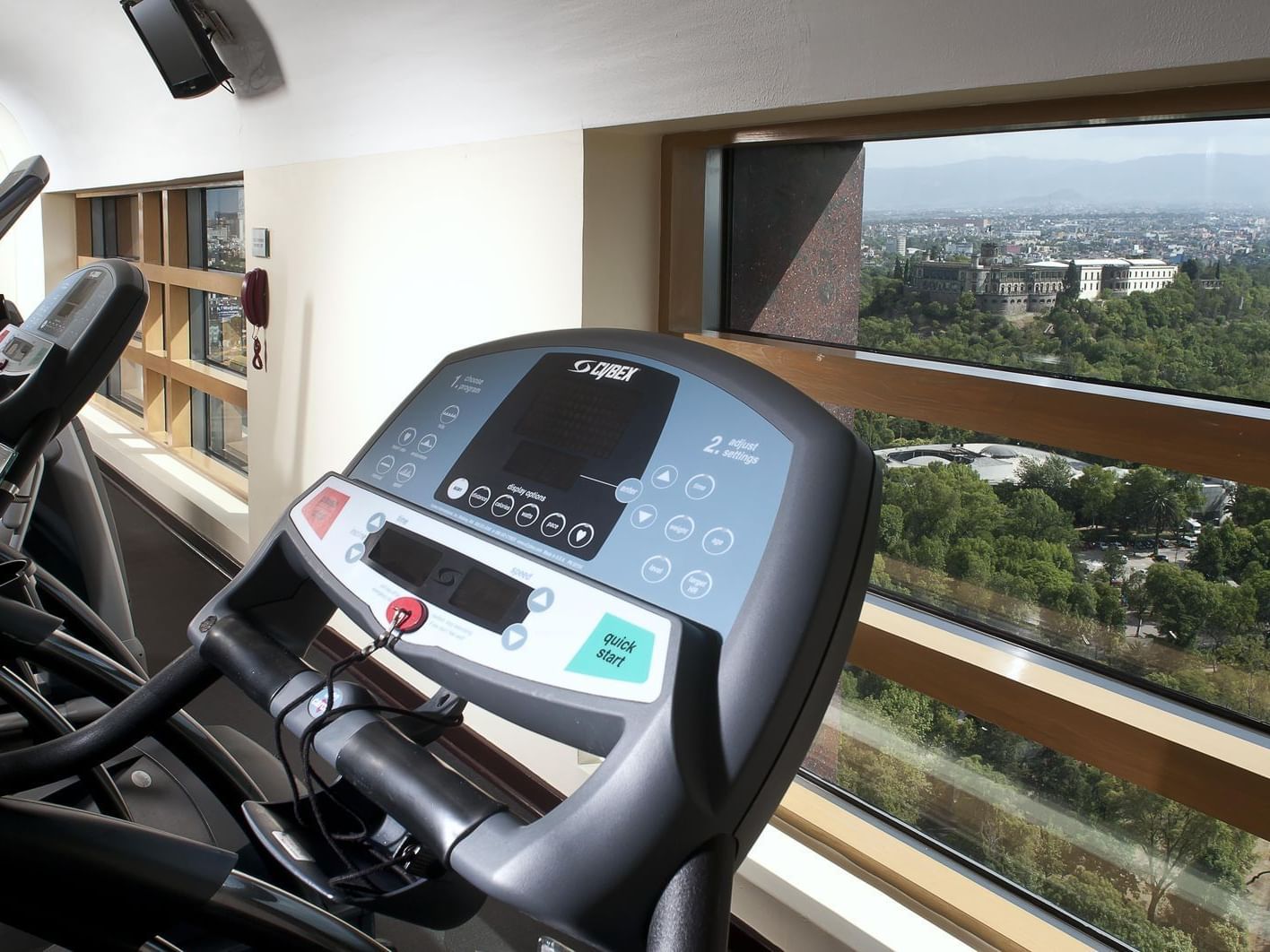 Health club
Our 24-hour health club features weight and cardio equipment, treadmills, bikes, water and towels.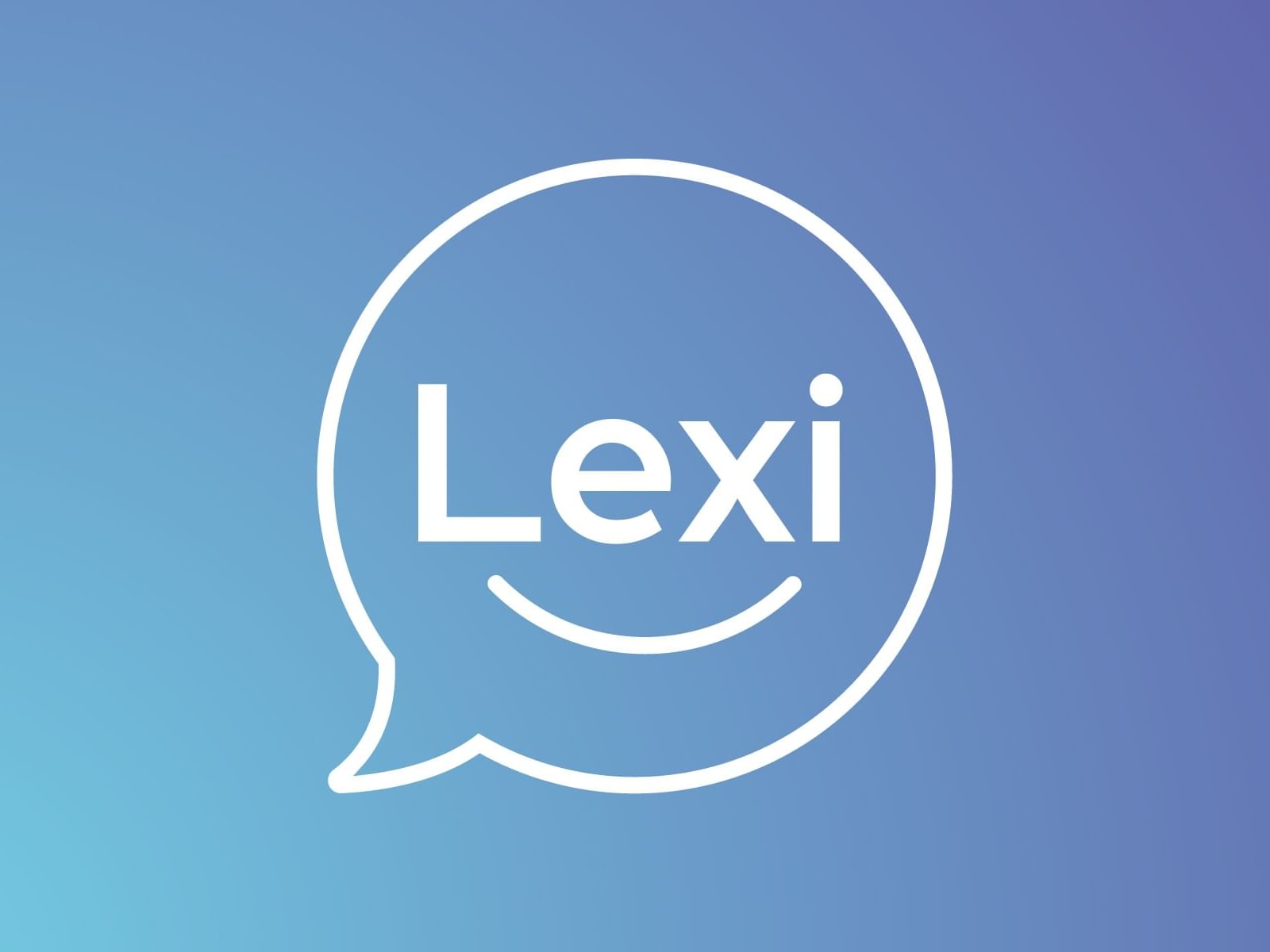 Digital concierge
" Hi!, I'm Lexi
Your digital concierge, I'm ready to support you in whatever you need, such as attending your requests, clarifying your questions and most importantly, making your stay unique.
Get to know me and discover everything I can do for you. "
Cocktails & Cuisine
Azur
Mexican - Mediterranean
Savor delicious Mediterranean-style cuisine at our signature restaurant.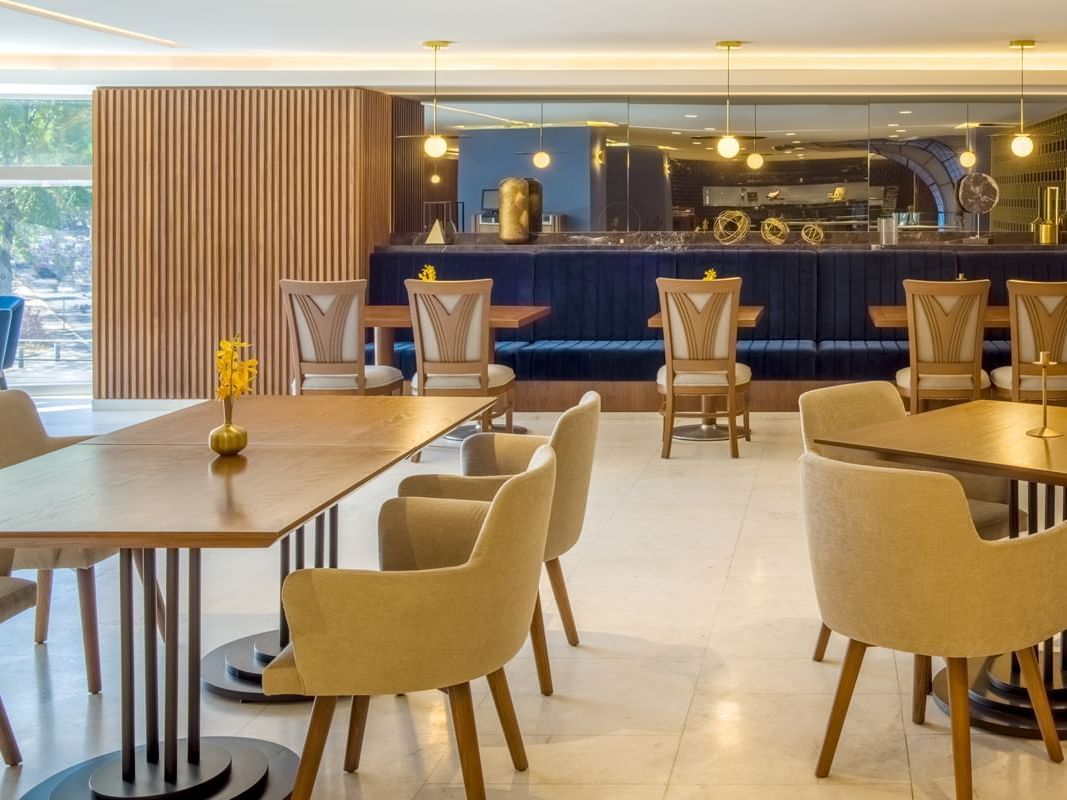 CDMX con una buena ubicación y atención
Hemos regresado varias veces y en este Hotel hemos encontrado, la ubicación y servicio mas adecuado por cercanía con buenos restaurantes, museos, con vias de acceso principales, las habitaciones con buena vista, pues nada menos que al Castillo de Chapultepec!!!!y a una bosque en plena CDMX, pues si asi es este lugar y su ubicación
-
Eduardo
...excelente opción para hospedarse.
Confort, y excelente servicio los caracteriza! Las habitaciones son muy cómodas y la atención que recibes desde la llegada es muy grata. Se siente la calidez y disponibilidad del personal a cada momento en las diferentes zonas del hotel.
-
Cesar
Excellent Experience
This was a great place. The staff was always friendly and efficient. Breakfast buffet was excellent. Lots of choices including Mexican and American items. There was an omelet/egg station where a very friendly guy would cook your eggs. And we had a couple of meals in the restaurant, too, which were very good. The location near the park is perfect. If we needed anything, it was seen to really fast. I can find no fault with this place. Oh, and the prices were great for the minibar
-
Helene
Excelente
conserven ese plus que los distiguio durante mi estancia .
yo tenia dos opciones el Grand fiesta americana y el Presidente Intercontinental. decidi por el grand fiesta americana fue la mejor decision
-
Fernando
Das beste Frühstück ever
Das Hotel war sehr gut. Zimmer gross und schön. Aber das Frühstück war einsame Spitze und der Service genauso. Neben einer Vielzahl warmer Speisen gab es unglaublich viele Fruchtsäfte, Smoothies, Fruchtaufstriche, herrlich. Sehr zu empfehlen. Obwohl an einer großen Strasse gelegen erstaunlich ruhig.
-
Patricia
Exclusive Offers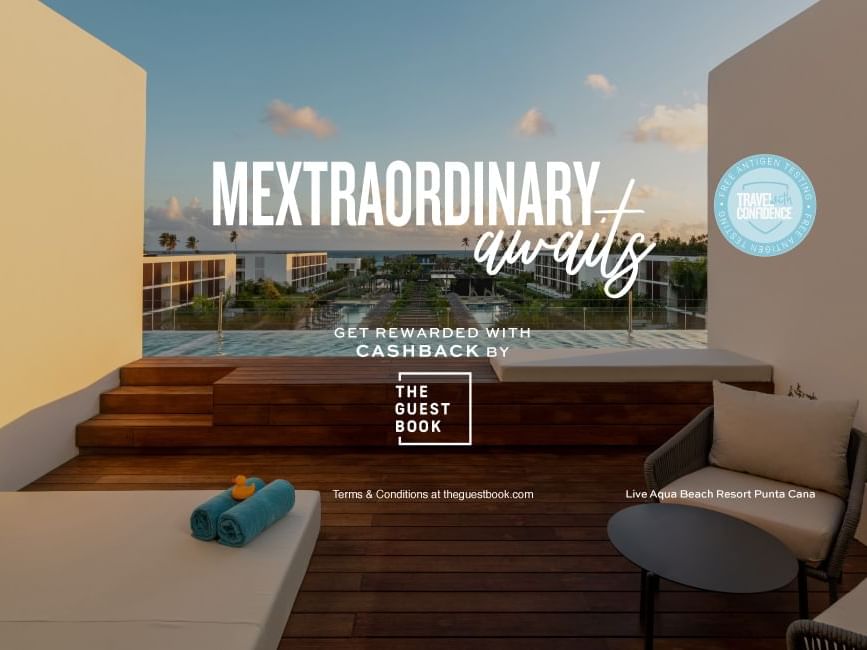 Exclusive Offers
Get rewarded with cashback by the Guestbook
We've partnered with the guestbook to give you cash rewards. Each time you stay at la colección resorts you earn toward your next reservation, donate for a cause or get cash back with gift cards.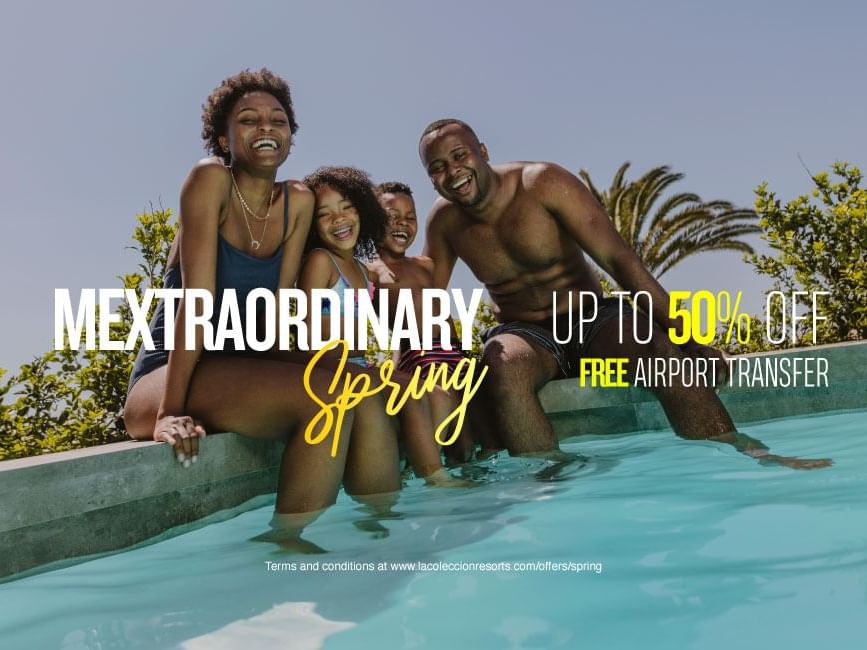 Exclusive Offers
Mextraordinary Spring
What Could Be Better Than Breathing In The Ocean Breeze, Soaking Up The Sun, And Knowing The Little Ones Are Having A Blast?
*Transportation included exclusively when booking on our websites 4 nights or more at participating beach hotels.
Free transfer to the airport does not apply at Fiesta Americana Cozumel All Inclusive, Fiesta Americana Acapulco Villas, Fiesta Americana Cancún Villas and The Explorean Cozumel.
What's Nearby
Experience Chapultepec & Mexico City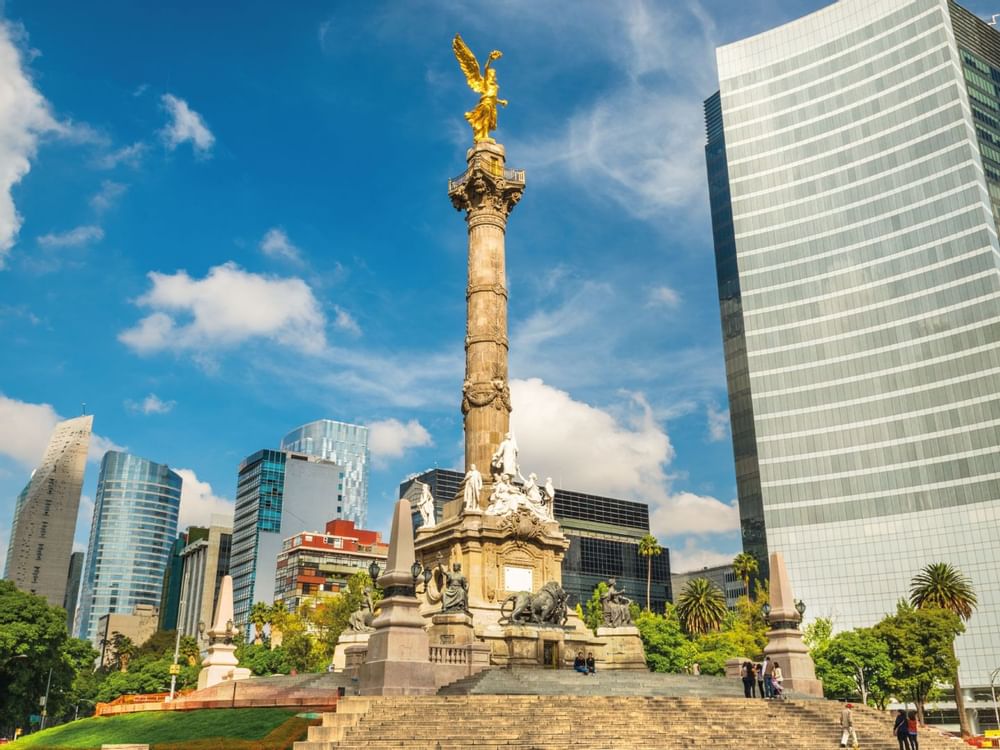 Our hotel is located directly across from the Bosque de Chapultepec, one of the largest urban parks in the Western Hemisphere. It is home to a zoo, several museums, a botanical garden, a recreational lake, a castle and the Montezuma Baths archaeological site.
Grand Fiesta Americana Chapultepec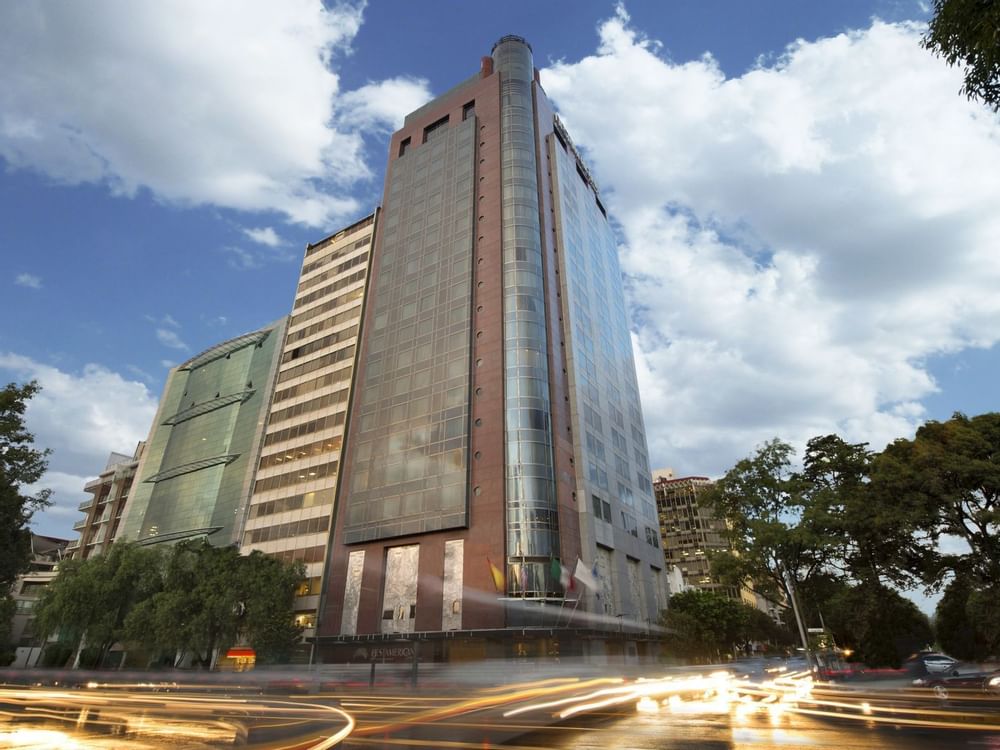 Experience hospitality on a grand scale at Grand Fiesta Americana Chapultepec. Consistently acclaimed as one of the most beautiful hotels in México, we ensure an experience that is as unique and distinguished as you.
Fiesta Americana México Satélite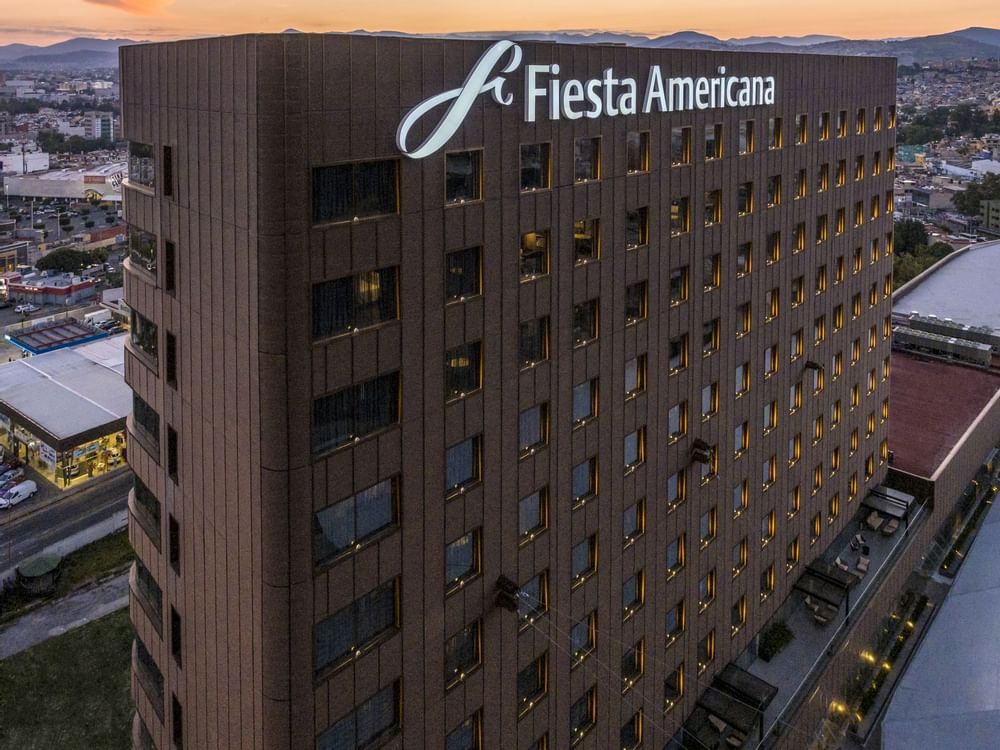 Luxury, infused with warmth and comfort awaits you at the Fiesta Americana México Satélite hotel. It offers modern and sophisticated yet livable accommodations, where every moment becomes part of a truly special experience.
Fiesta Americana Viaducto Aeropuerto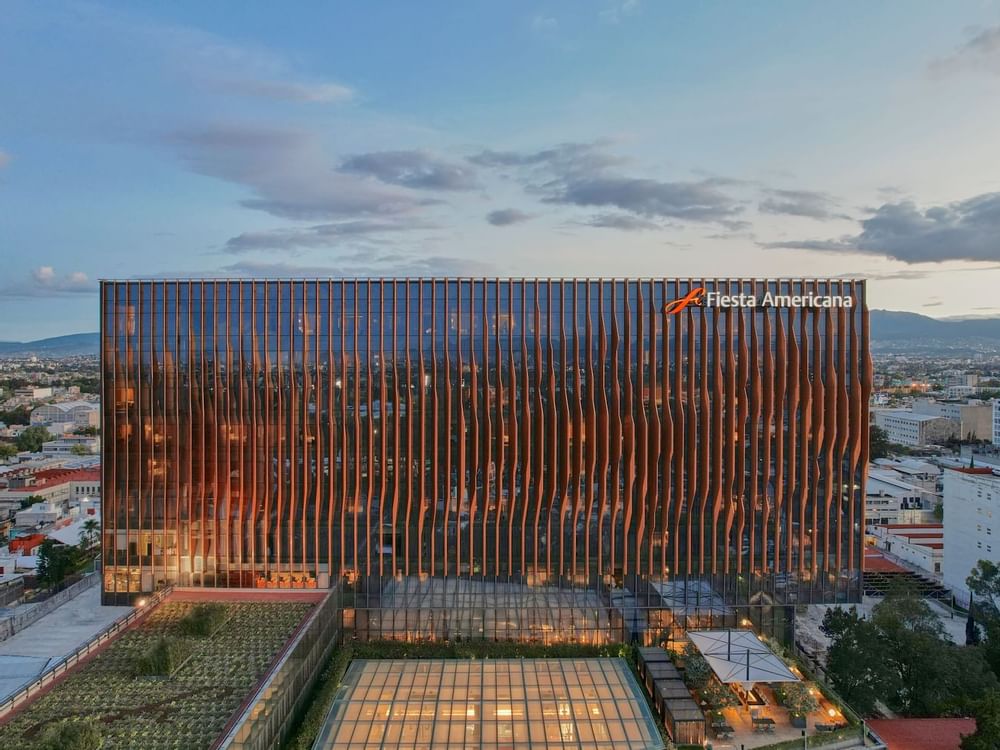 Boasting innovative spaces with state-of-the-art amenities, Fiesta Americana Viaducto Aeropuerto is the "smartest hotel in town". Sleek and minimalist yet warm, our hotel is located in the new VIA 515 Mall, just ten minutes from Mexico City International Airport. Enjoy free airport-hotel-airport shuttle service every hour (at gate number 4 in Terminal 1 and in front of domestic arrivals in Terminal 2).
Fiesta Americana México Toreo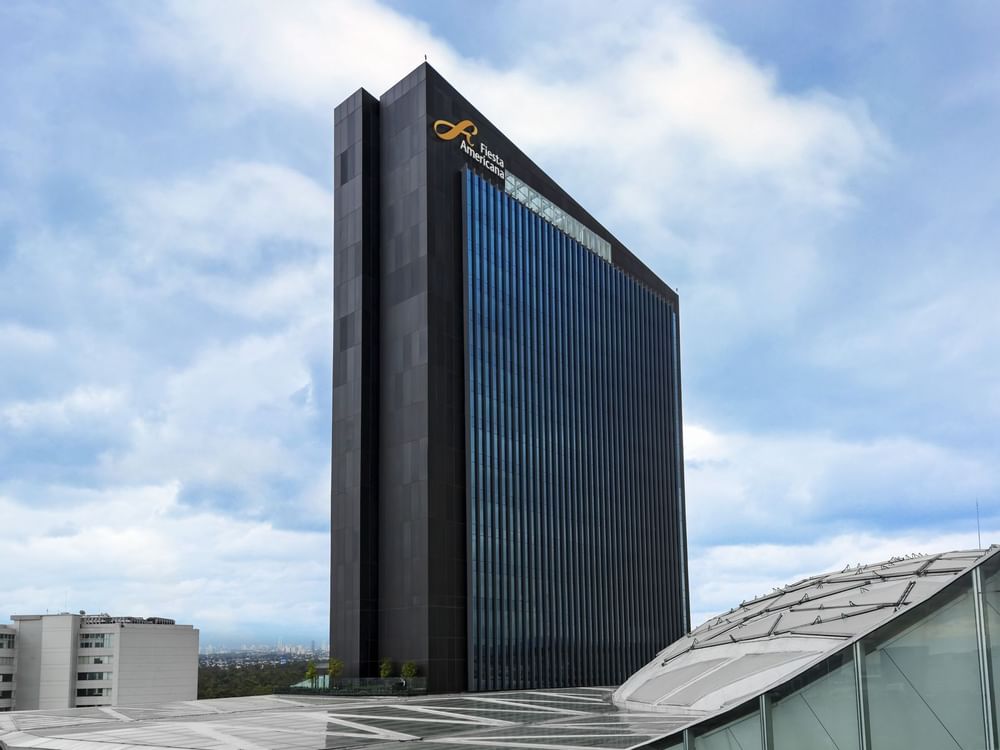 In the northern region of Mexico City, cutting-edge architecture, elegance and comfort are the defining characteristics of Fiesta Americana Mexico Toreo, an upscale hotel with modern conveniences to ensure a pleasant stay.
Live Aqua Urban Resort México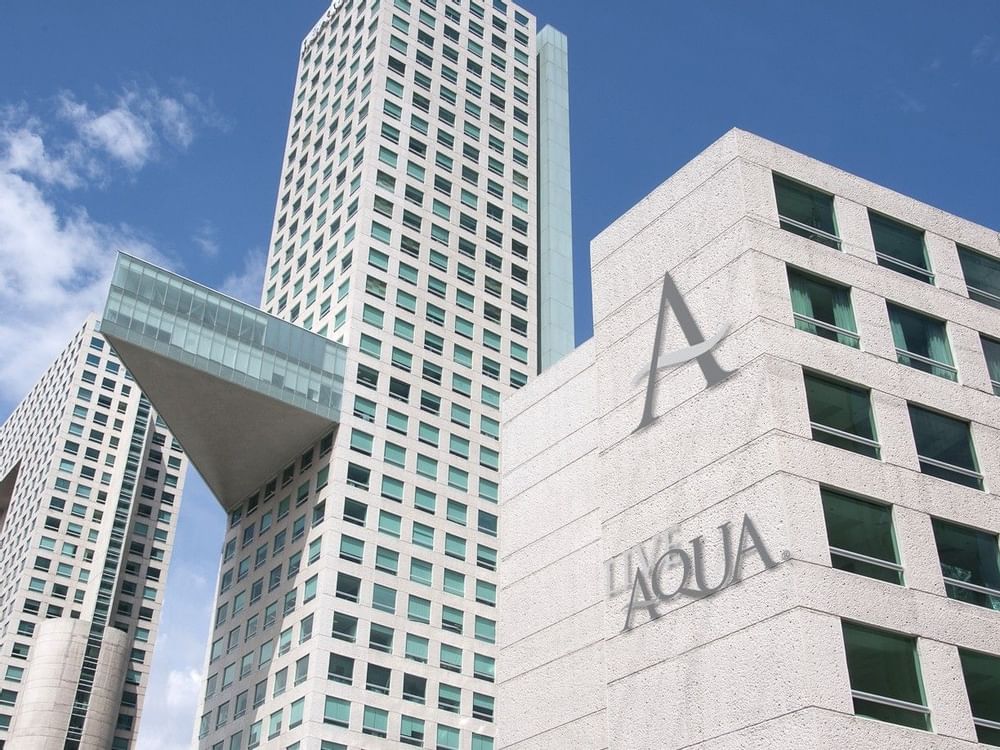 As one of the best hotels in Mexico City, Live Aqua Urban Resort Mexico is the city's only resort designed to focus on the sensory experience. Infused with urban sophistication and luxury in every detail, we ensure a relaxing experience that will envelop your senses in a sophisticated ambiance. Innovative and elegant interiors blend with playful architectural accents to create a relaxing and idyllic getaway from the bustling world outside.
Polanco-Chapultepec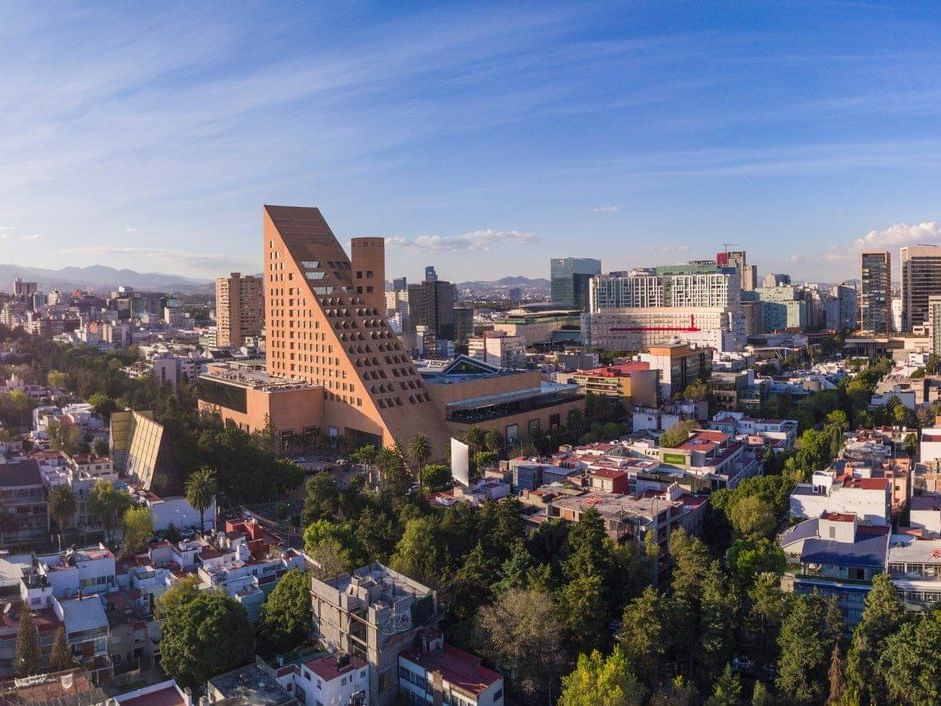 A mix of leisure and business, green spaces and asphalt and tradition and modernity, Chapultepec and Polanco are a wonderful study in contrasts.
Reforma-Zona Rosa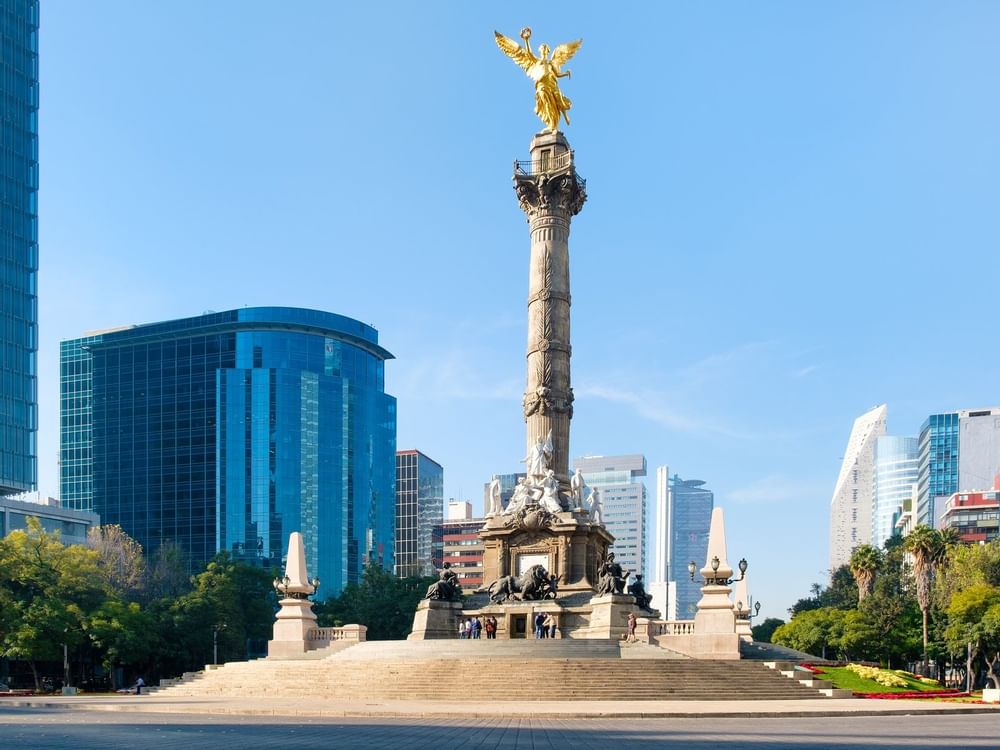 This very friendly, bohemian neighborhood is where businessmen, young people, tourists and the curious mix and mingle in a vibrant setting.

Historic Center Mexico City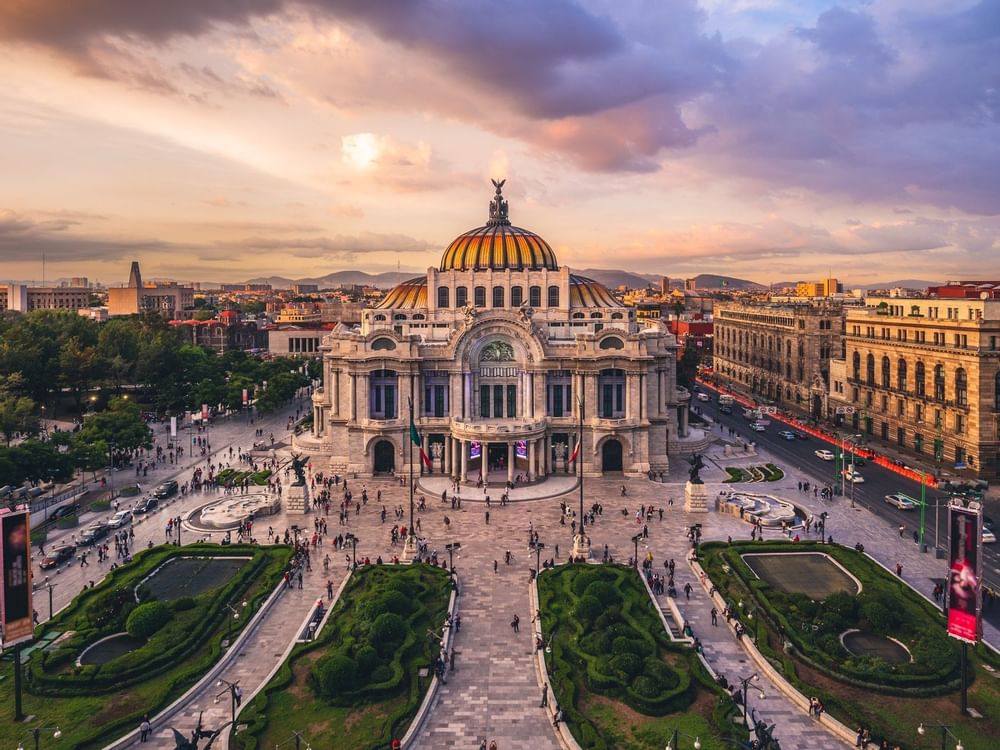 This historic and authentic district has been the heart of the city since it was Tenochtitlán.

Grand Fiesta Americana Chapultepec
Fiesta Americana México Satélite
Fiesta Americana Viaducto Aeropuerto
Fiesta Americana México Toreo
Live Aqua Urban Resort México
Historic Center Mexico City