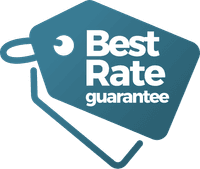 We guarantee our rates. If within 24 hours of reserving with us you find on another website belonging to a different online travel agency a lower rate for the same trip you reserved, we offer to match the total price of your reservation. For more information visit our FAQ's page
Don't Miss Out on Lower Rates!
Want to get even more out of your stay? Become a La Colección member and receive exclusive deals, discounts and perks, specially designed to enhance your vacation.
Grand Fiesta Americana Guadalajara Country Club
Experience Our Luxury Hotel in Guadalajara
Grand Fiesta Americana Guadalajara Country Club is the finest hotel in Guadalajara's financial district. Sophisticated style, personalized service and modern amenities combine with exclusive ambiance and subtle luxury to create a truly distinctive destination. Arriving guests are greeted by sleek, contemporary architecture and a bright, open and vibrant lobby space filled with natural light.
Created for discerning business and leisure travelers, Grand Fiesta Americana Guadalajara is a one-of-kind experience consistently acclaimed among the most prestigious hotels in Mexico. Our service has earned us the AAA Four-Diamond rating for 12 consecutive years.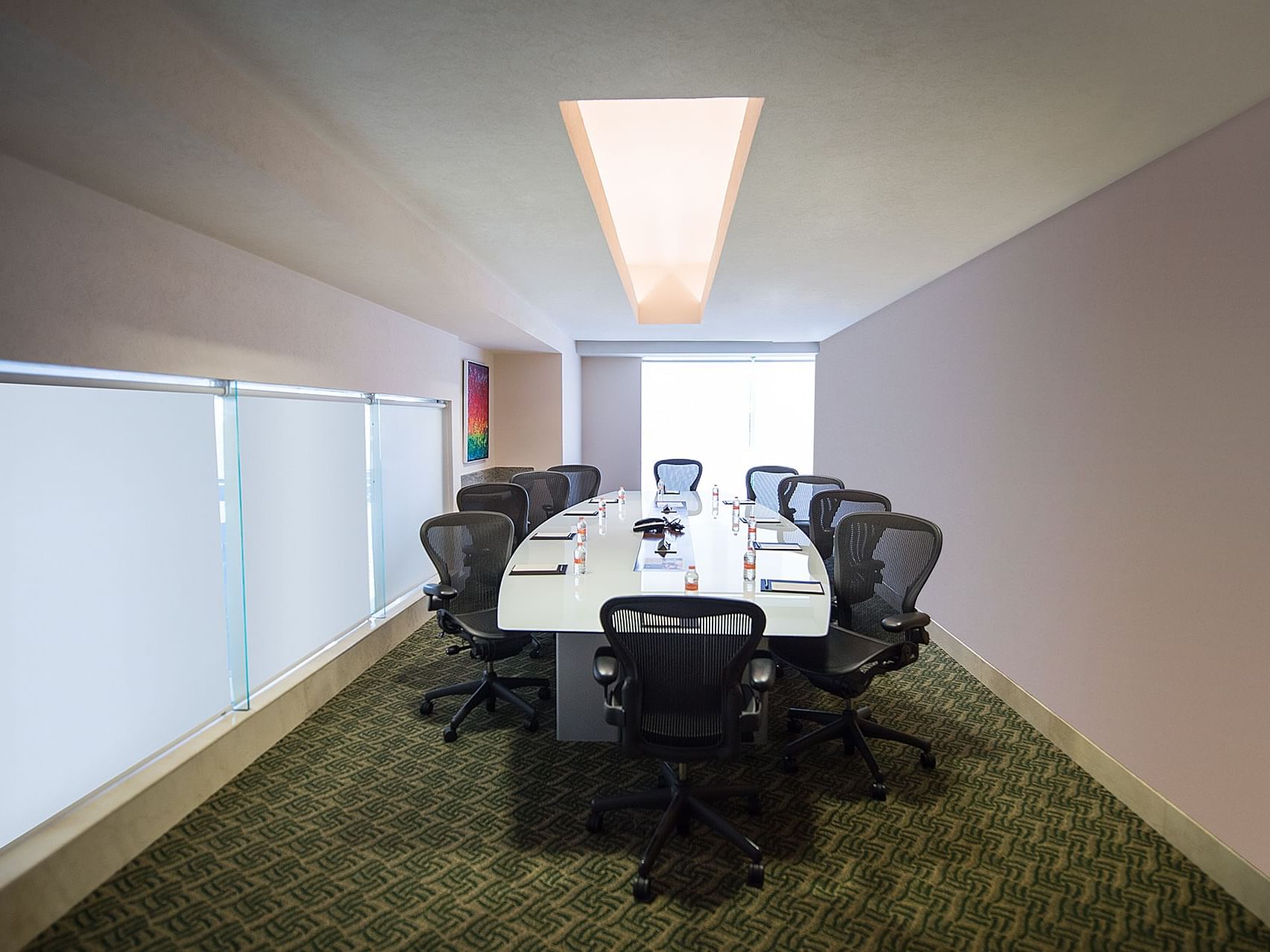 High Speed Internet
We offer free Wi-Fi with high speed internet.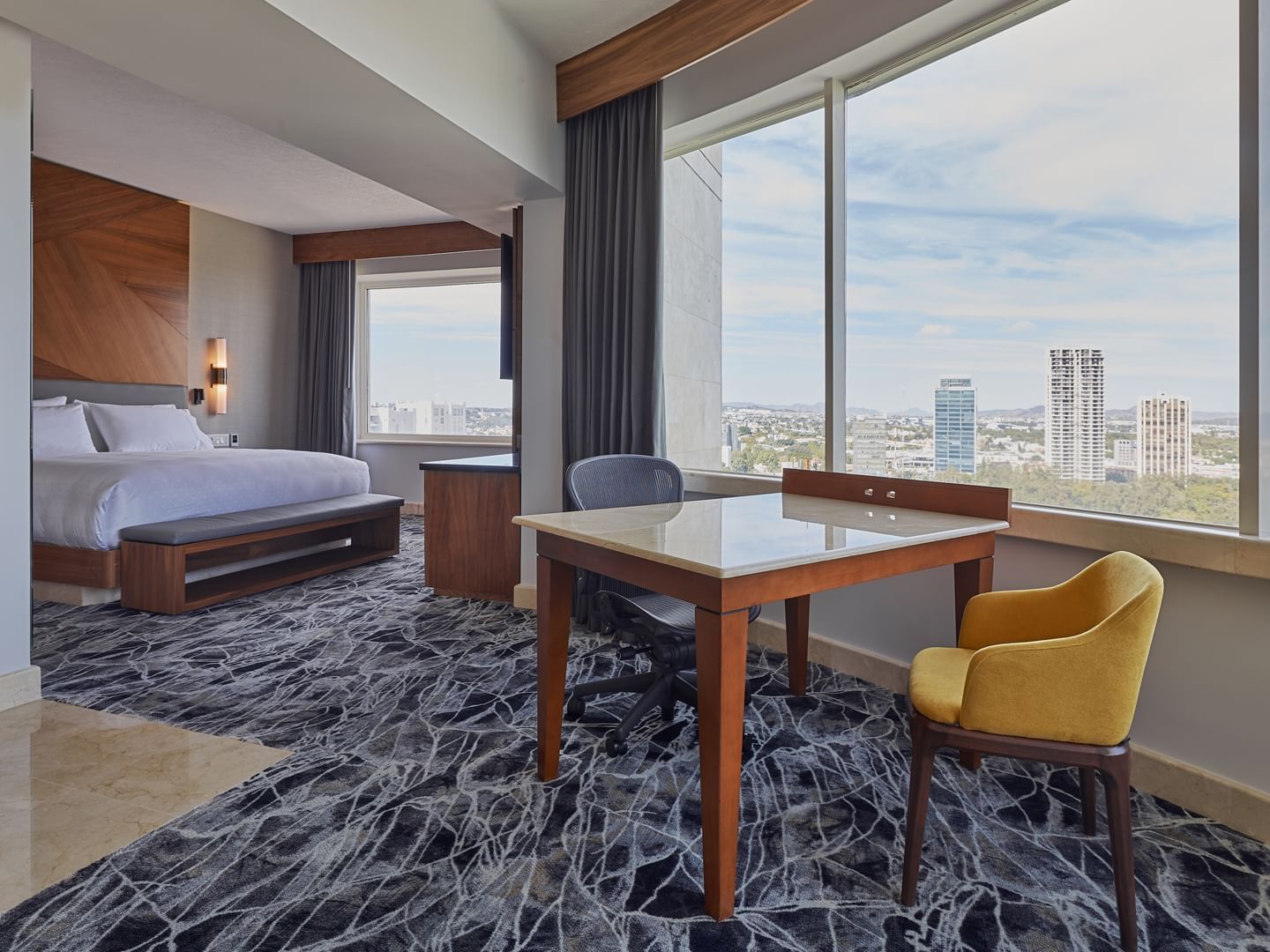 In-Room Amenities
All rooms feature an array of luxury amenities.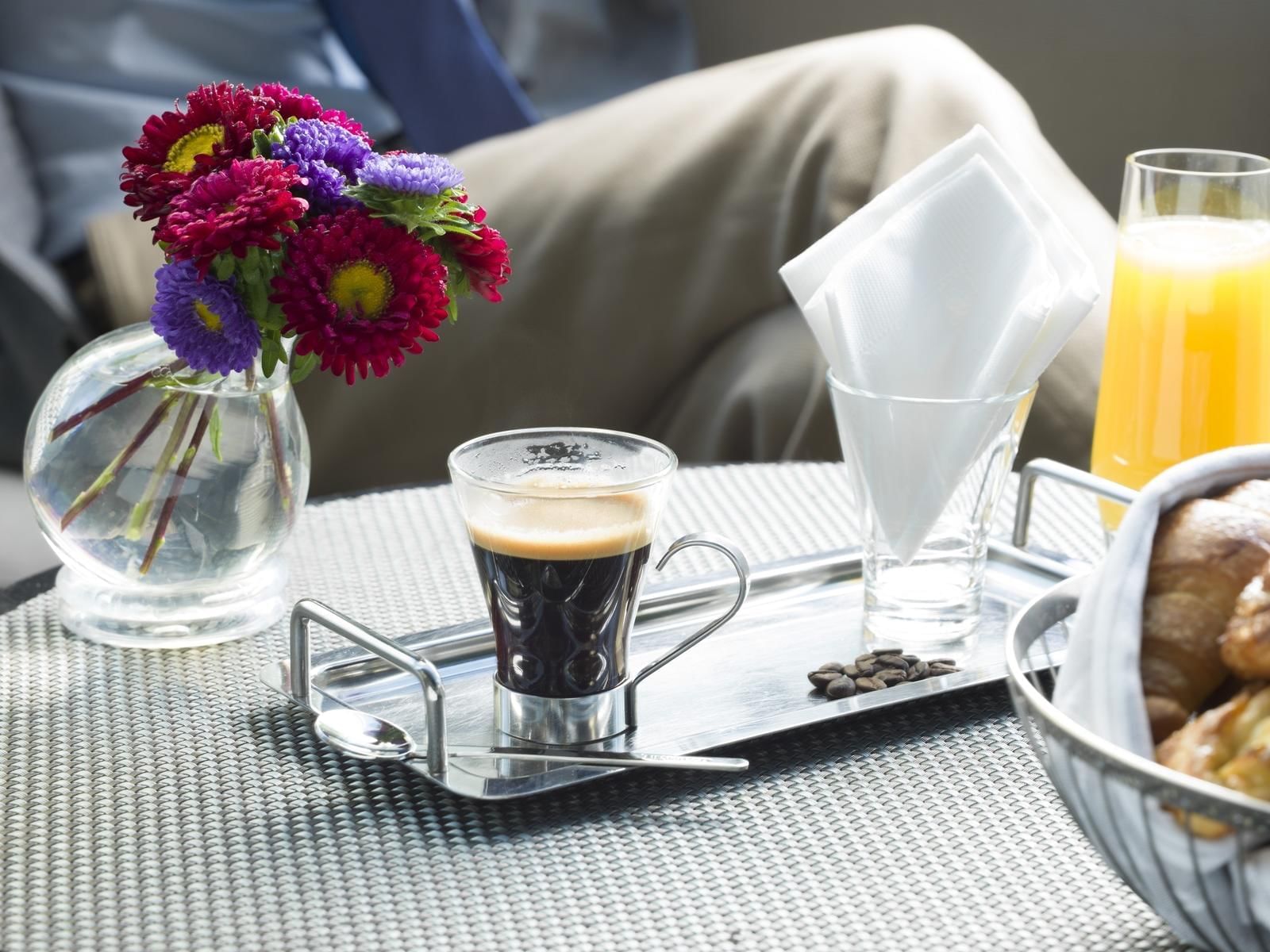 24/7 Room Service
Guests enjoy 24/7 hour room service .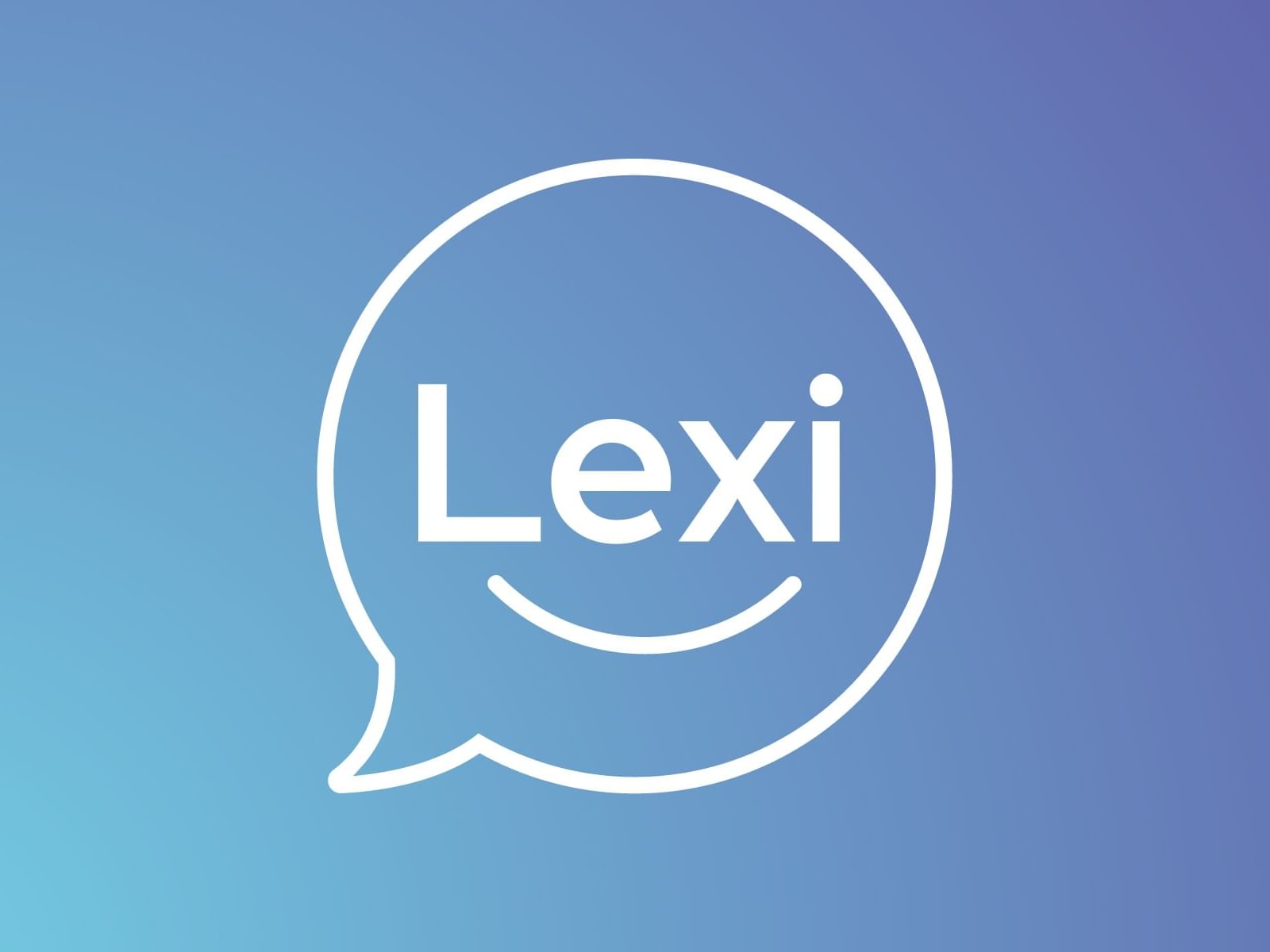 Digital concierge
Hi!, I'm Lexi
Your digital concierge, I'm ready to support you in whatever you need, such as attending your requests, clarifying your questions and most importantly, making your stay unique.
Get to know me and discover everything I can do for you.
Cocktails & Cuisine
Cuatro Estaciones
International
Savor contemporary Mexican food and classic international cuisine.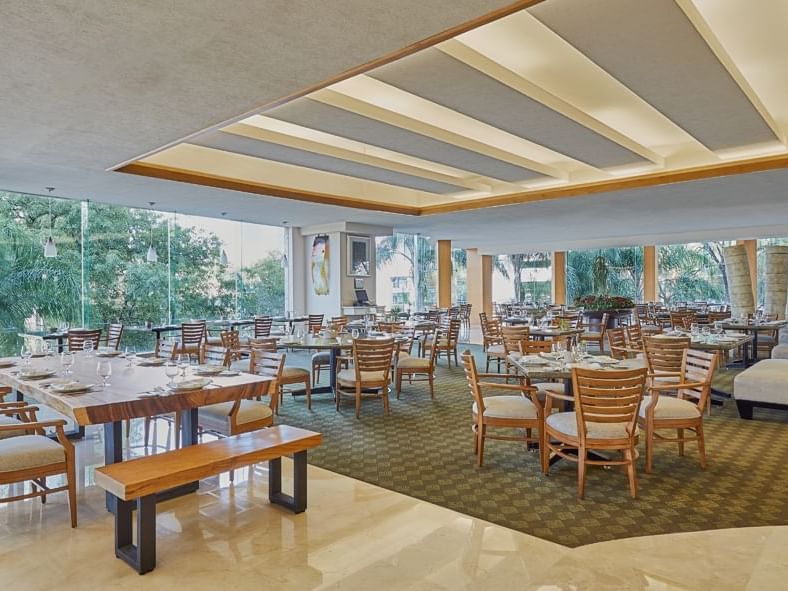 Cocktails & Cuisine
Bargüero
Bar
Bargüero offers a sophisticated atmosphere that seduces and invites you to relax as you enjoy a glass of wine or an exquisite cocktail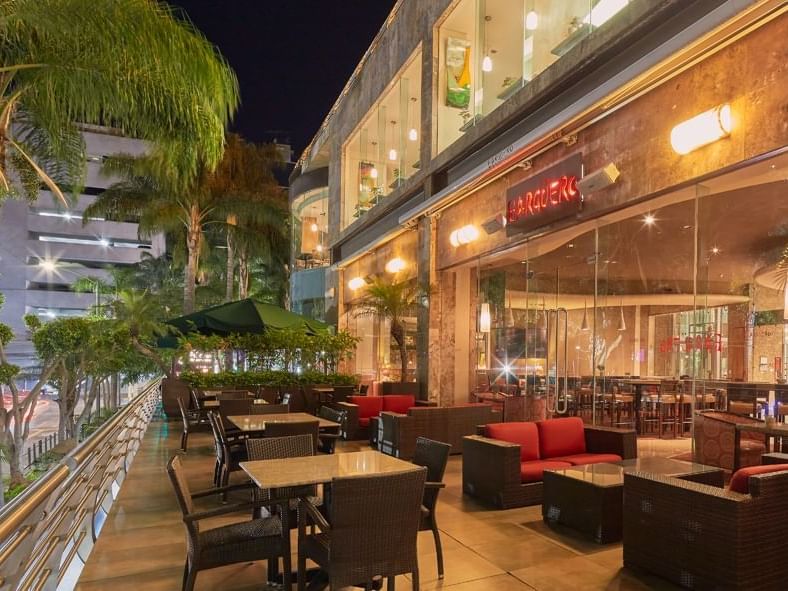 Cocktails & Cuisine
Deli /Café Espresso
Coffee
Enjoy a fresh cup of coffee with a pastry or a delicious snack.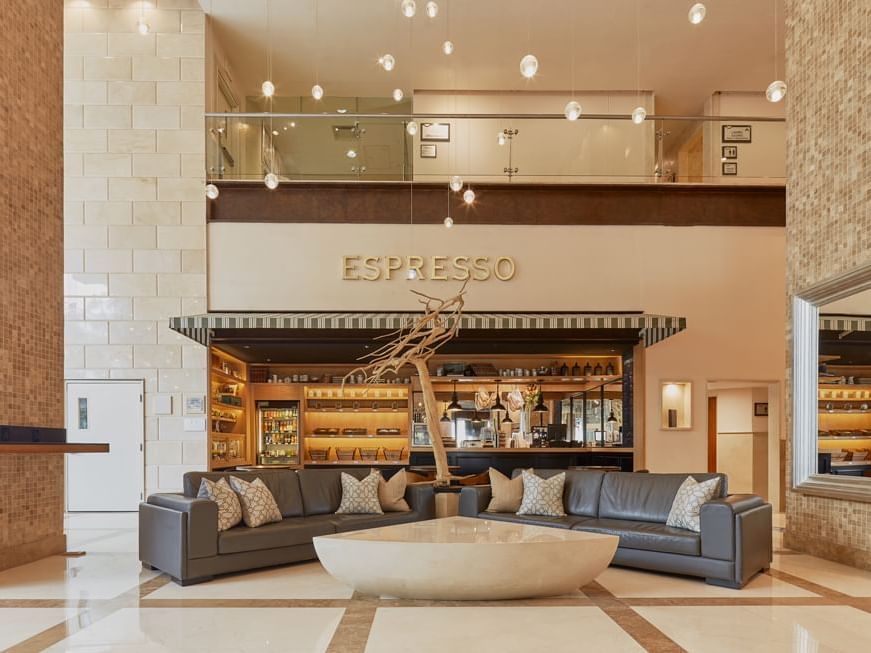 Excellent customer service!
My friend and I stayed here for a few days and loved it since we got there! Wish we would of had more time to enjoy their amenities. There was always someone available to answer questions at the door and reception desk with a smile! Yasmin, the concierge we met with was amazing at answering all our questions and looking up some events for us. She was amazing! We felt safe at all times and never hesitated to ask for anything. The rooms are spacious, clean, and at bight they turn the tv in with low low key music and leave some slippers next to the beds with sheets folded back and a couple chocolates. Nice touch! Would stay here again in a heartbeat
-
lauriux835
The Best Hotel in Guadalajara!
My husband and I stayed for eight nights (again) at this wonderful hotel with comfortable and beautiful remodeled rooms, delicious food, very clean, excellent service and very safe. We don't even consider other options when we visit Guadalajara with friends to attend the yearly golf tournament. Located in a beautiful area of Guadalajara, walking distance to many restaurants, bars, shopping centers, banks, casino and movie theater. From the moment of our arrival we are always greeted by helpful employees who are attentive and will go over our expectations to make us feel like part of their family and not just a traveler.
If you are planning a trip to Guadalajara for business or pleasure you will be surprised by Unique First Class Service from every single person who works in The Grand Fiesta Americana Hotel

-
teresapalmer888
Felt well taken care
First time to Guadalajara for work and stayed at the Grand Fiesta while attending business meetings in the hotel. Really have no complaints - check in was quick, room was well accommodated and clean (with possibly the best shower of anywhere I've stayed). The fitness center on the 18th floor is a bit small, but has everything you'd expect with great views of the city. Will definitely stay again
-
Eric F
Exceptional
It was my first time in Guadalajara on business. What a wonderful surprise! Beautiful hotel, extremely friendly and patient staff especially with someone that didn't speak Spanish. My room was an amazing suite! Great amenities, comfortable bed, nice desk set up for working and beautiful views. The restaurant had exceptional service and even provided our party with English menus. Food was so scrumptious! Club Americas was staying at our hotel so security was heightened but the staff and security officers were very helpful and accommodating. I will definitely be staying here again when traveling to Guadalajara
-
Lisa M
Wonderful experience
The hotel is beautiful, the staff is wonderful and very helpful, the food is great. Had a very nice stay with the family over a long weekend. Enjoyed going to Bosque Los Colomos and Andares Mall as well
-
RealDCIII
Exclusive Offers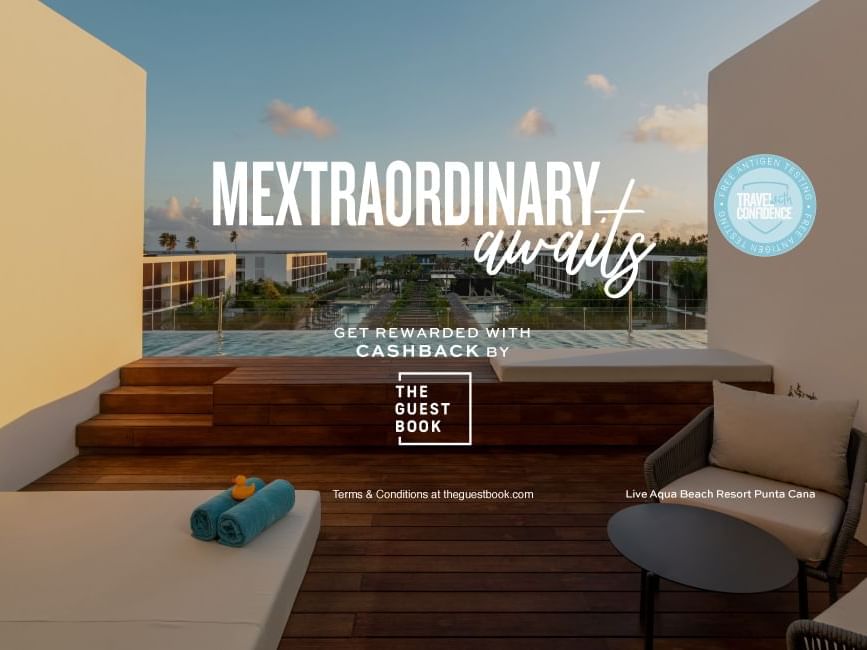 Exclusive Offers
Get rewarded with cashback by the Guestbook
We've partnered with the guestbook to give you cash rewards. Each time you stay at la colección resorts you earn toward your next reservation, donate for a cause or get cash back with gift cards.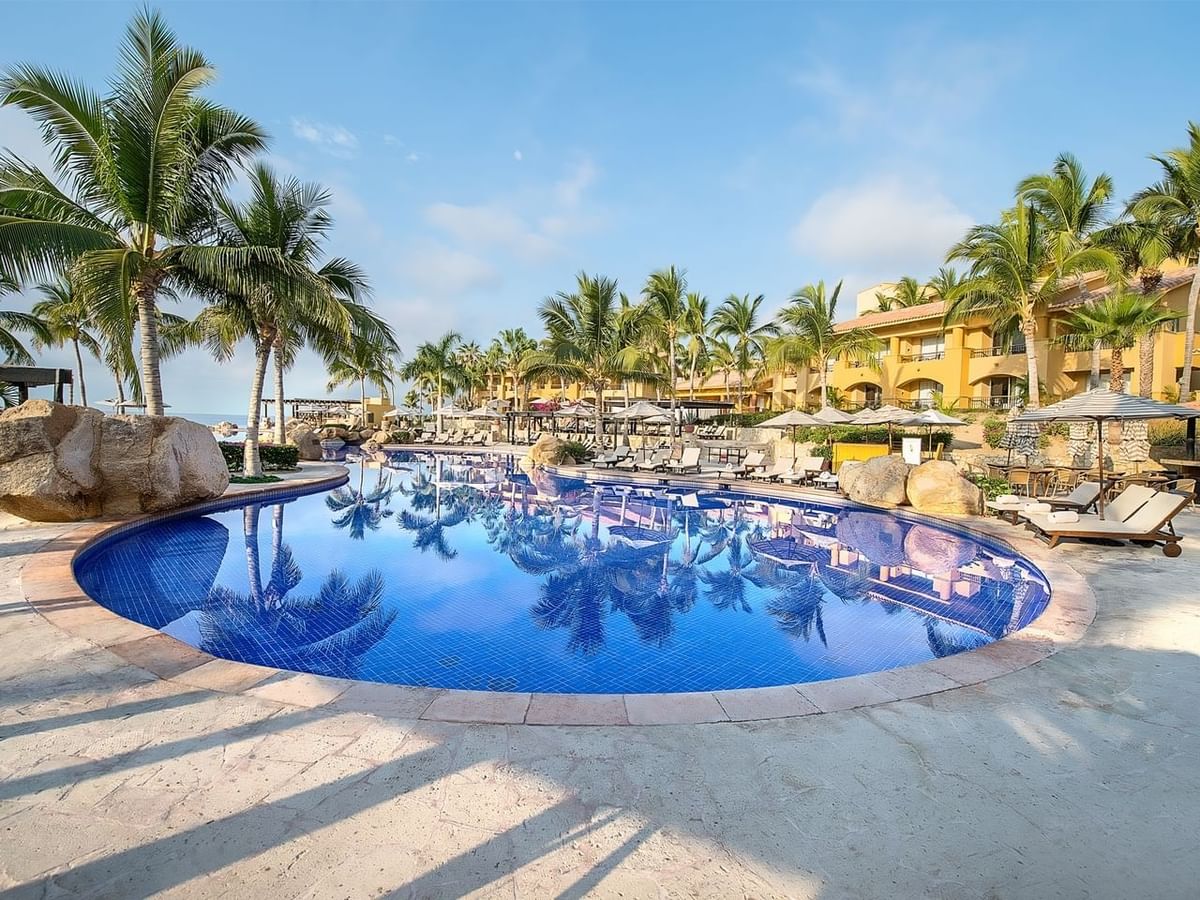 Exclusive Offers
Last Minute Deals
Live unforgettable holidays at our hotels in the best destinations in Mexico and the Dominican Republic saving up to up to 50% off + additional and exclusive discounts when booking on our websites:
*Transportation included exclusively when booking on our websites 4 nights or more at participating beach hotels.
Free transfer to the airport does not apply at Fiesta Americana Cozumel All Inclusive, Fiesta Americana Acapulco Villas, Fiesta Americana Cancún Villas and The Explorean Cozumel.
What's Nearby
Discover the Top Things To Do in Guadalajara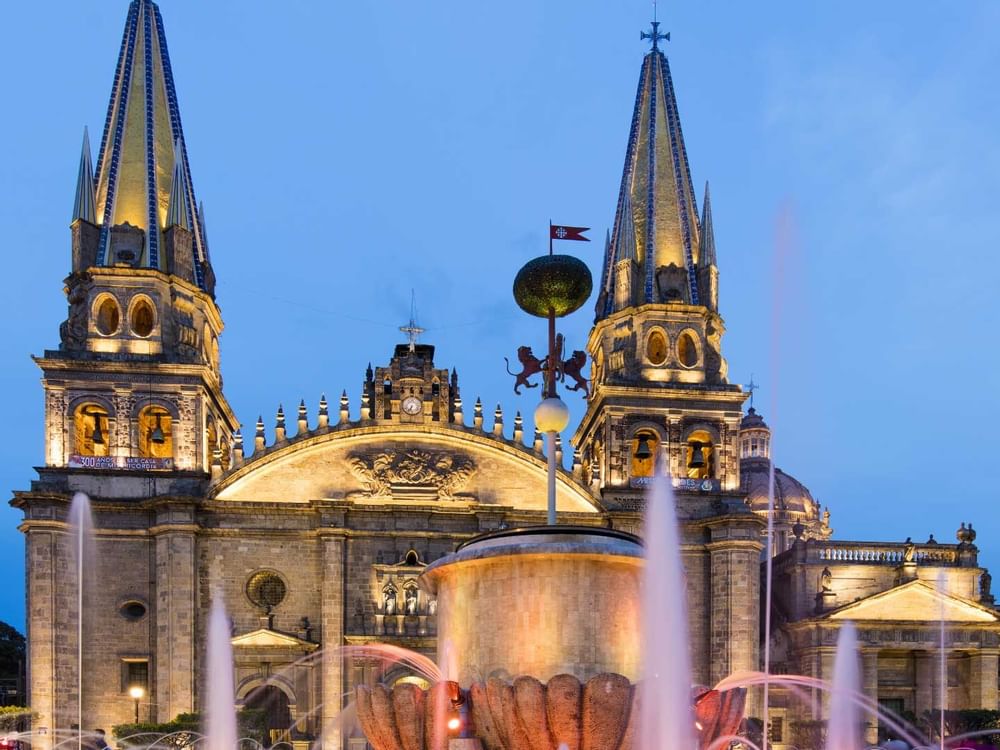 The hotel is located in a safe, walkable Financial District area just a short stroll from shops, restaurants and nightlife destinations.
Grand Fiesta Americana Guadalajara Country Club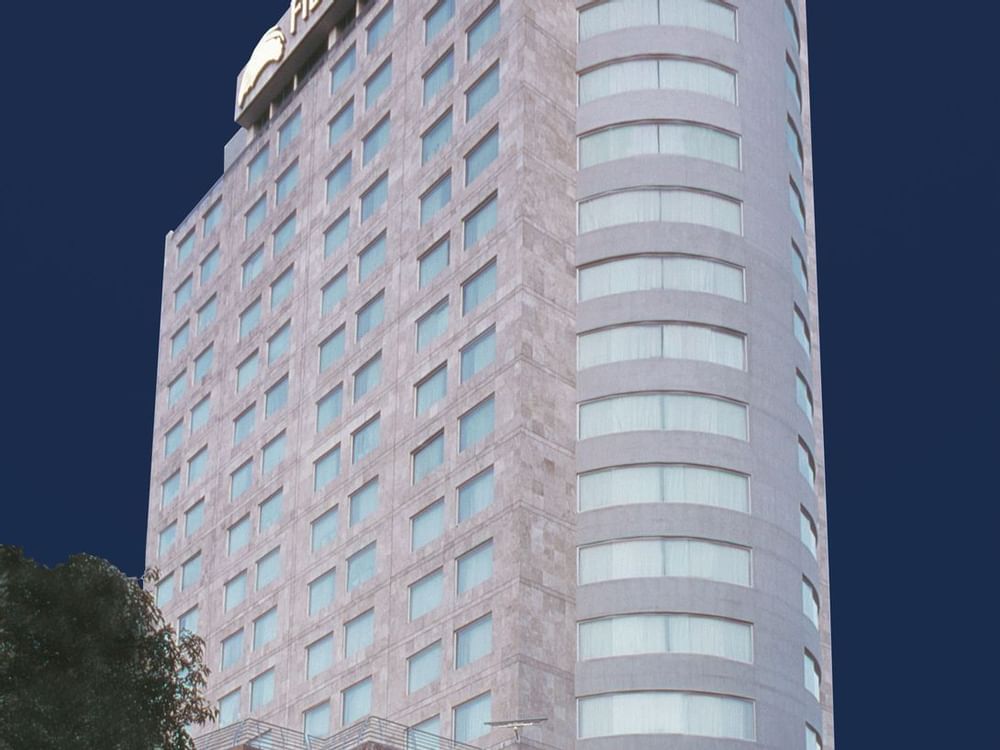 Grand Fiesta Americana Guadalajara Country Club is the finest hotel in Guadalajara's financial district. Sophisticated style, personalized service and modern amenities combine with exclusive ambiance and subtle luxury to create a truly distinctive destination.
Auditorio Telmex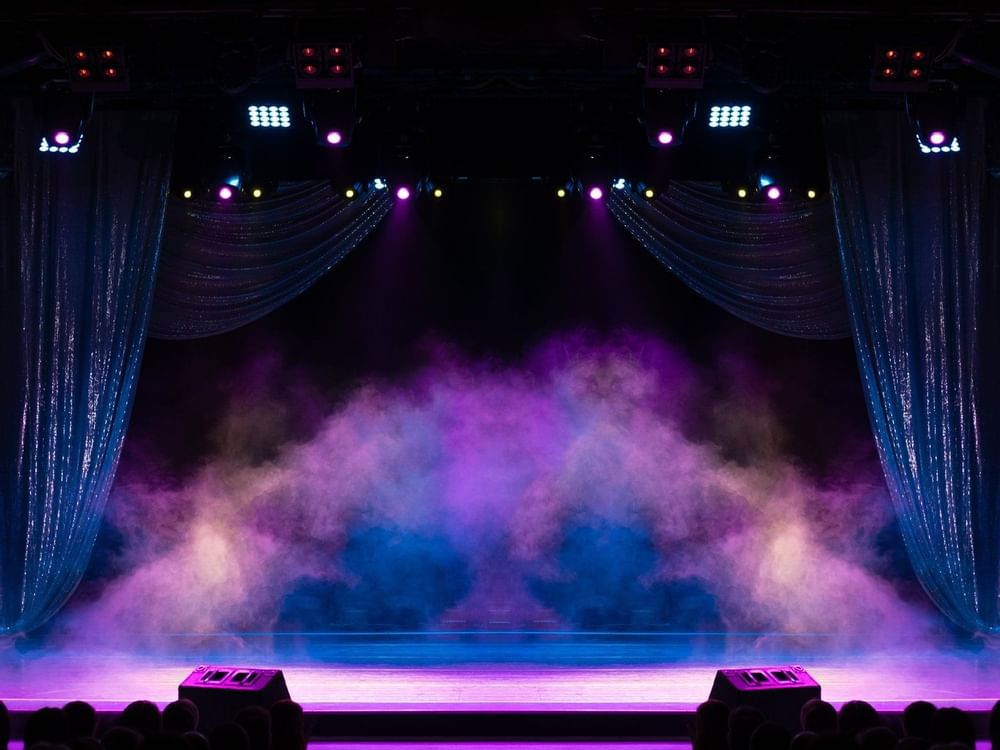 This indoor amphitheater is located in Zapopan, Jalisco, Mexico.
Chapala Lake Village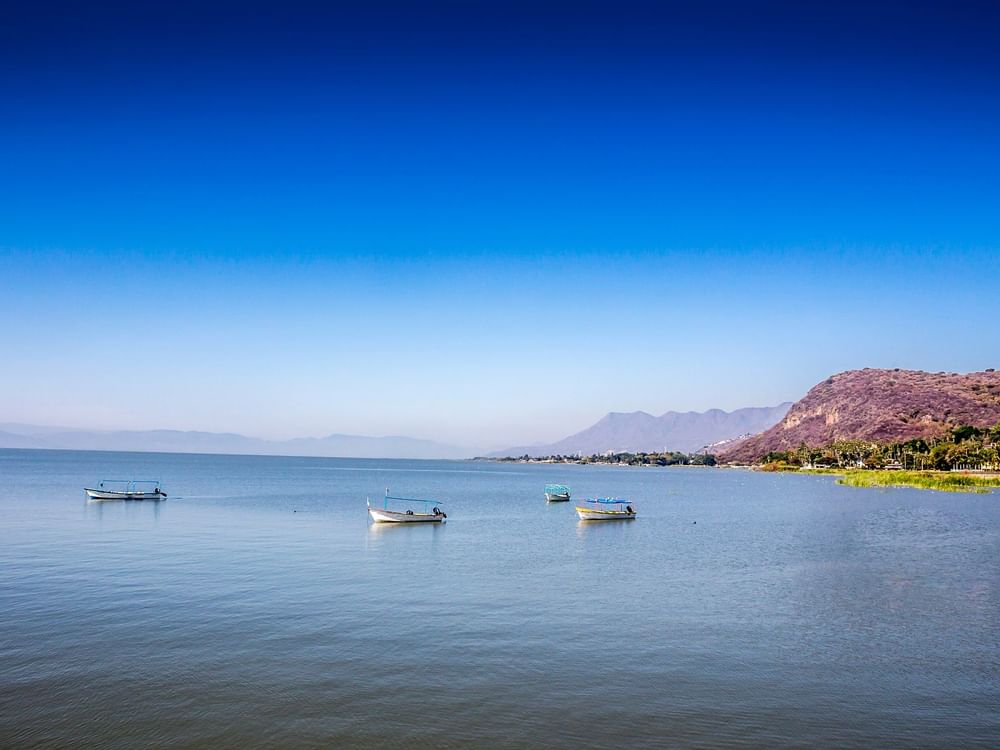 Lake Chapala is Mexico's largest freshwater lake and is located a short one-hour drive from Guadalajara along the border between Jalisco and Michoacán.
City Center / Hospicio Cabañas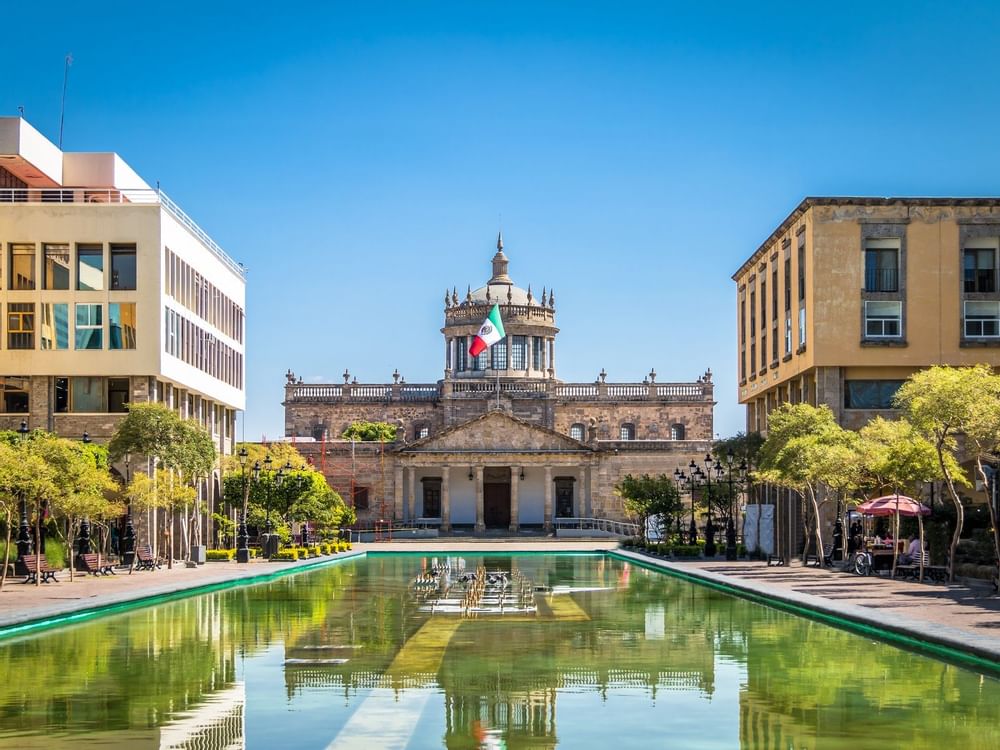 Explore the historic downtown area.
Charros Stadium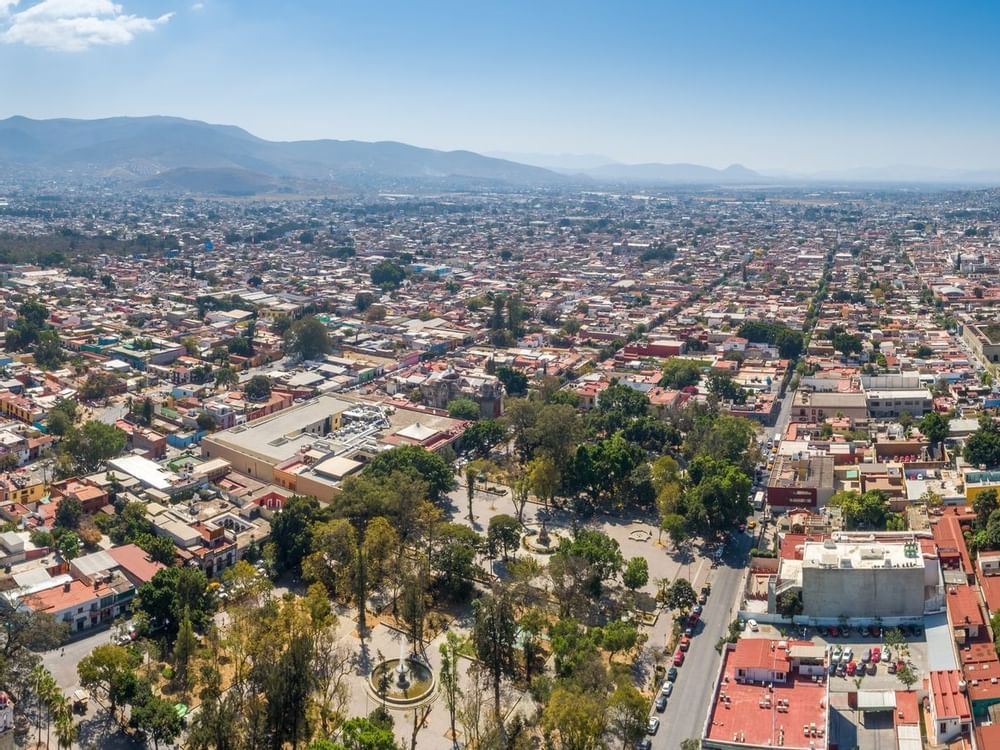 This stadium holds up to 11,000 people and its modern field is made of synthetic grass.
Andares Shopping mall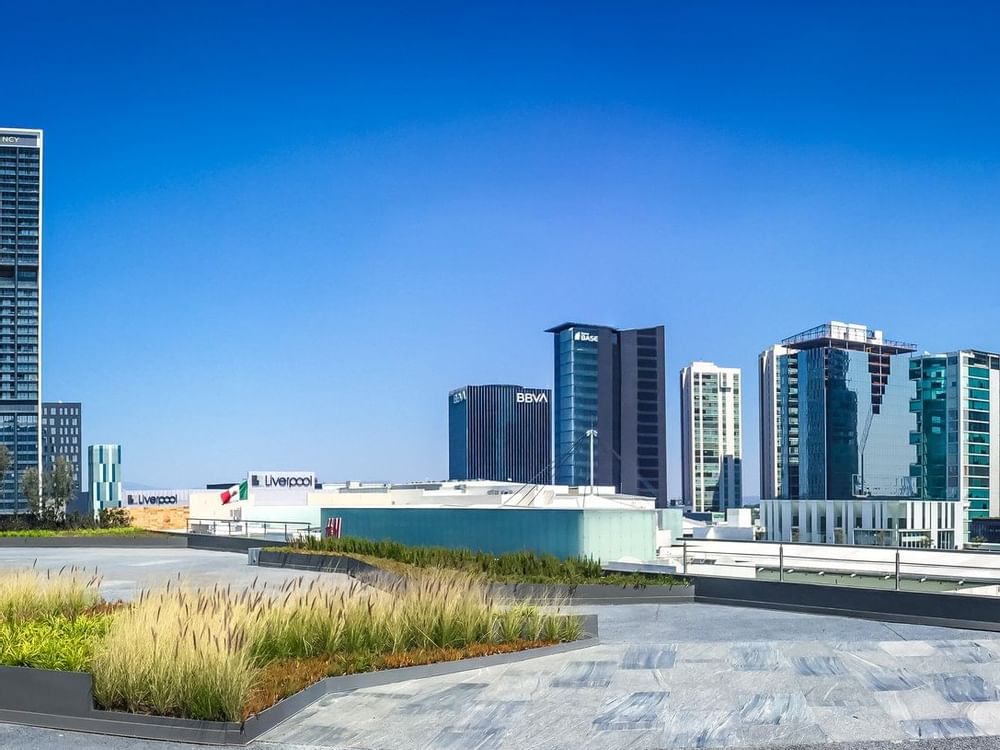 Teatro Degollado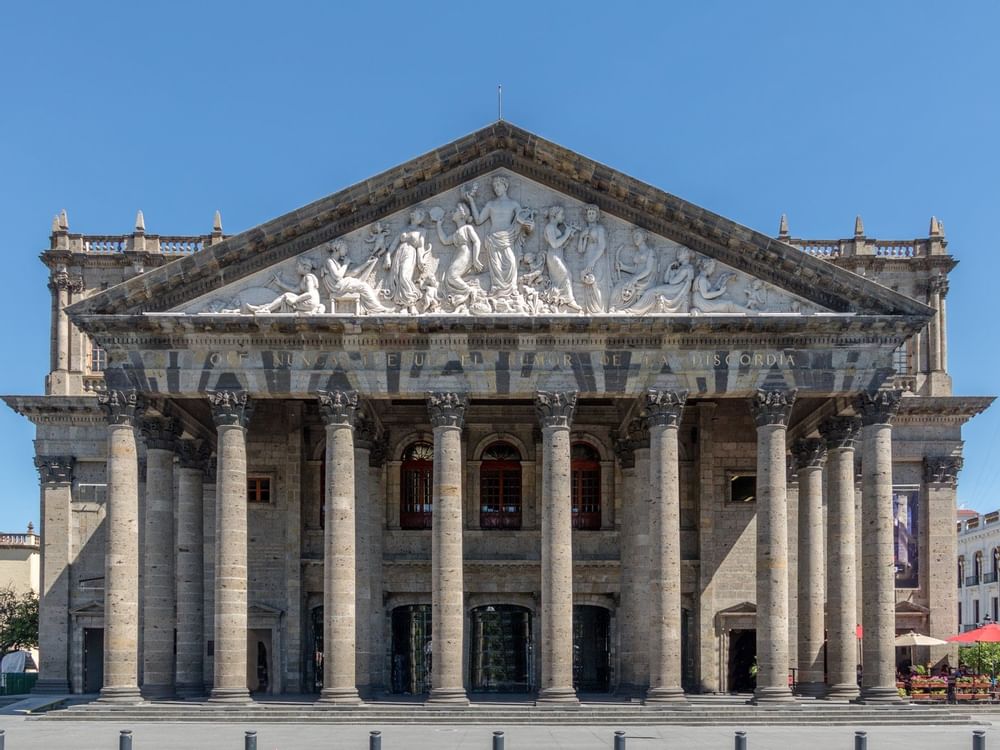 Construction on the noble neoclassical Teatro Degollado, home of the Guadalajara Philharmonic, was begun in 1856 and completed 30 years later.
Tequila Village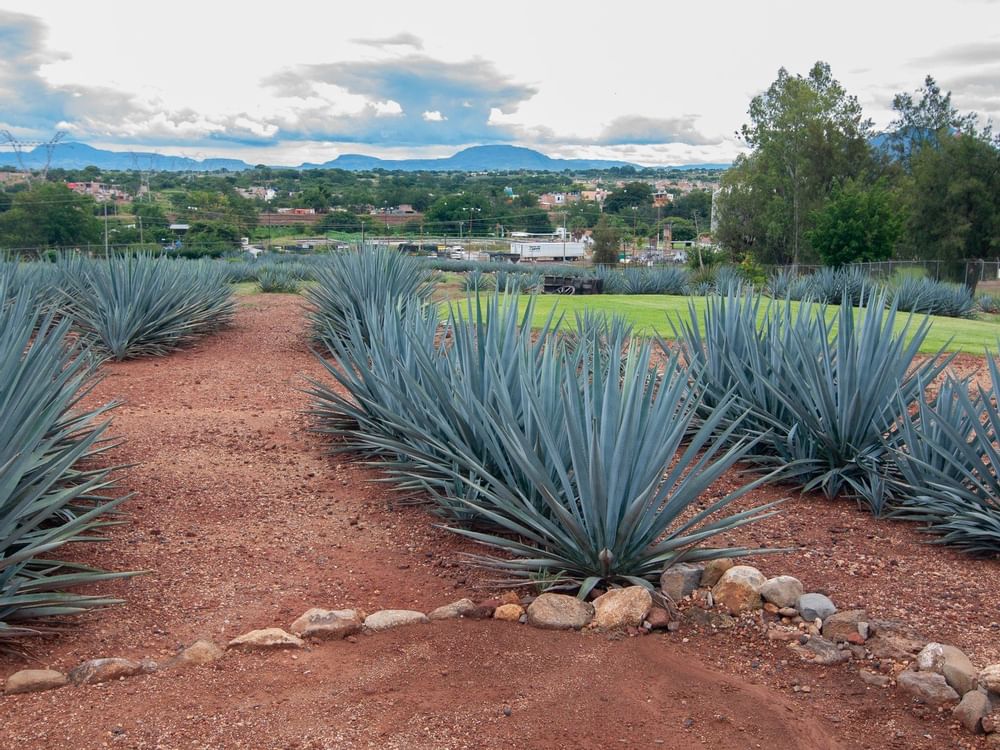 Take the famed Tequila Tour by train from Guadalajara to Tequila, Jalisco.
Expiatorio Temple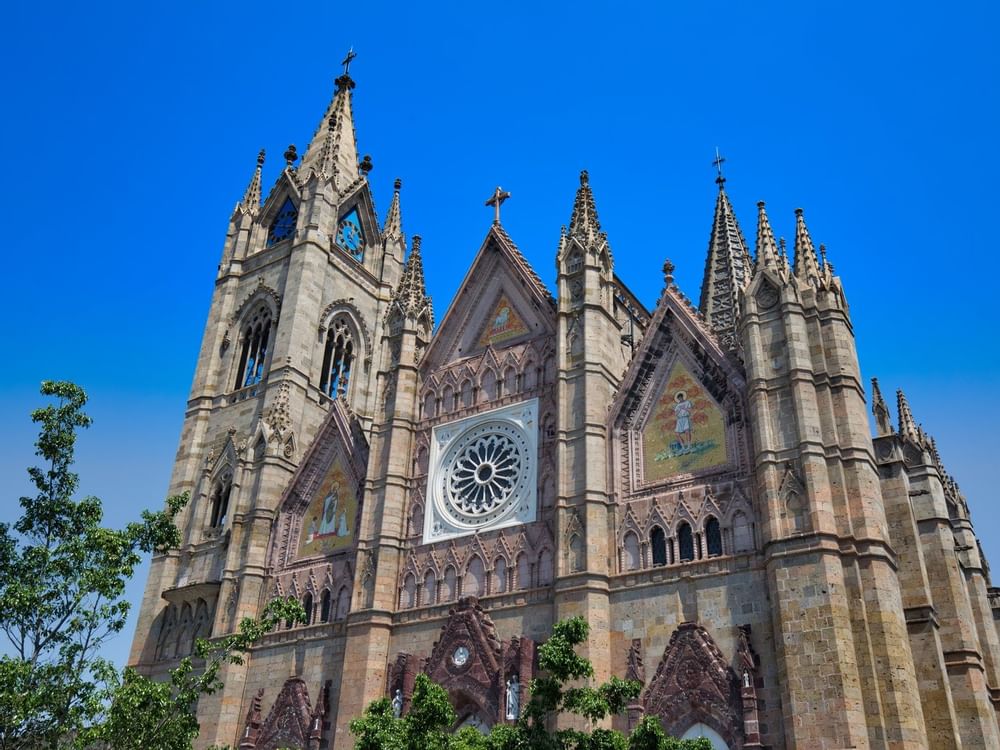 A Neo-Gothic style building built from 1897-1972, the façade is marked with three porches decorated with reliefs. The central bell tower is topped by a cross and its interior consists of three ships, one central and two lateral.
Avenida Chapultepec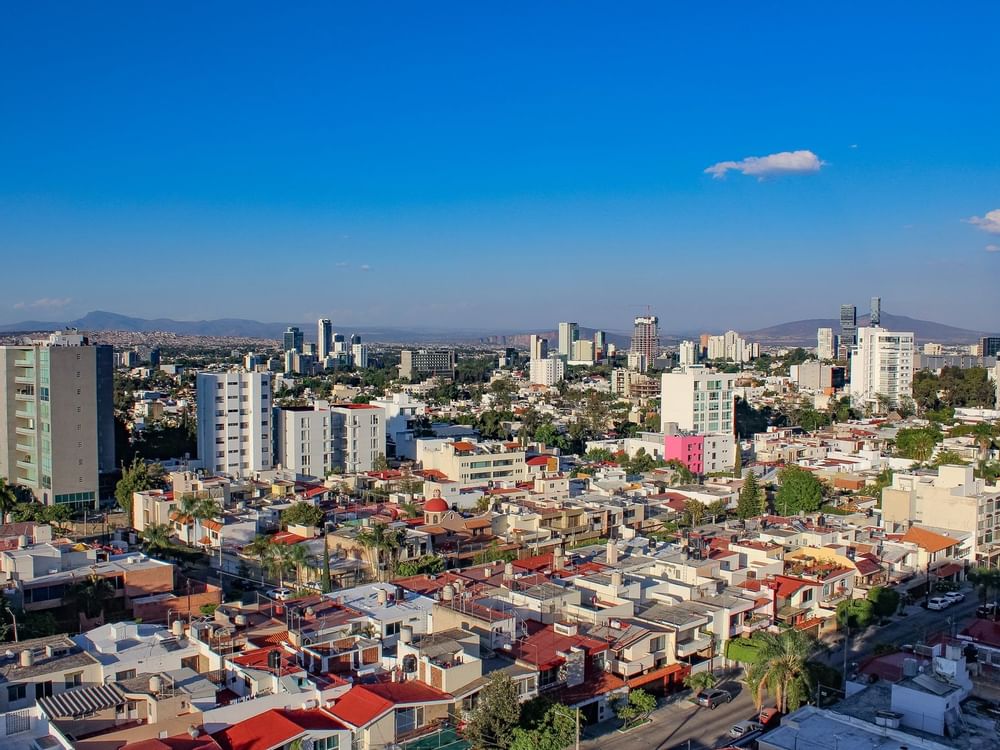 Avenida Chapultepec is the main hub of Guadalajara's night life, but it also plays host to a weekly cultural tianguis (street market)
Parque Colomos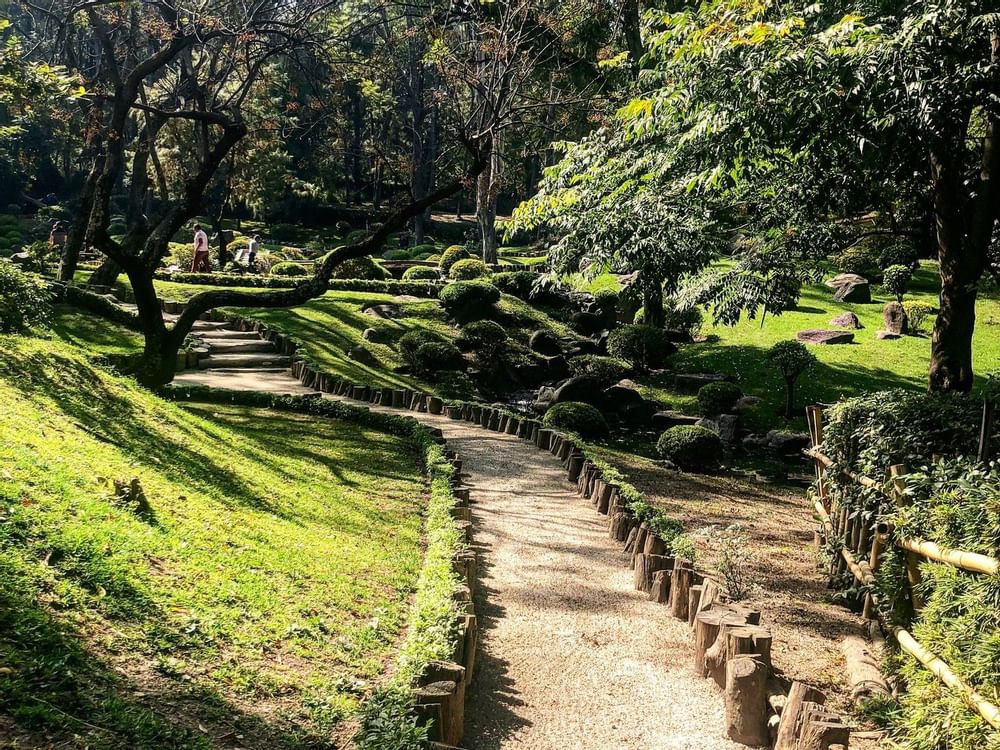 Parque Colomos is a really great spot to go for a run. Alternatively, non-exercisers will also enjoy the vast expanse of forest and paths that make up Parque Colomos in Guadalajara.
Tlaquepaque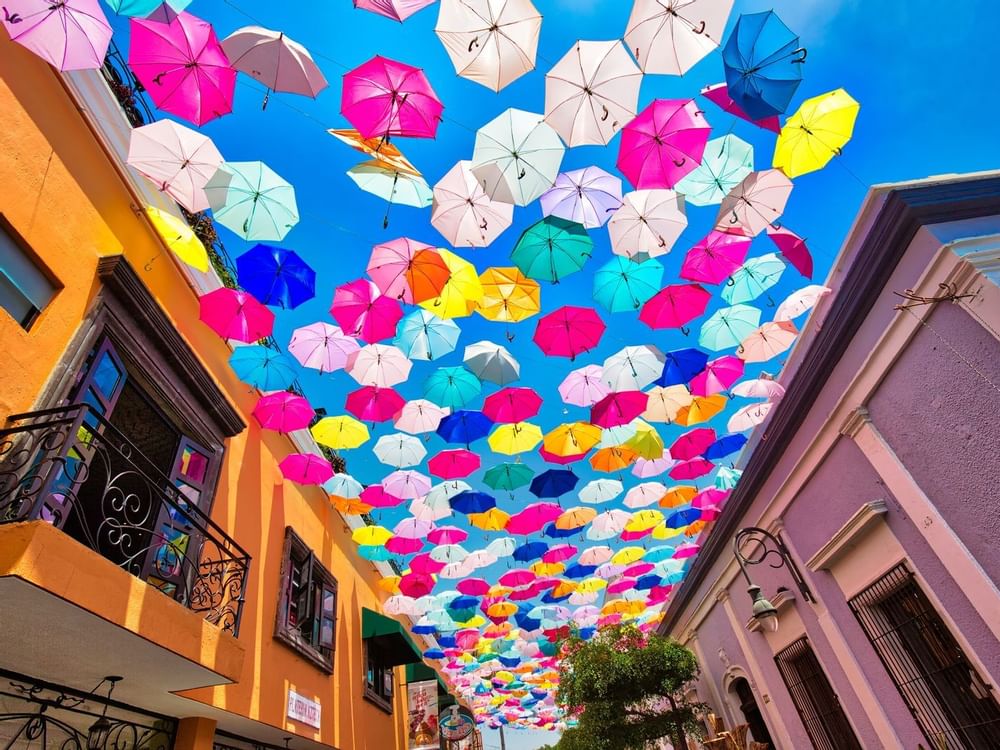 Tlaquepaque is a small village just outside of Guadalajara and is famous for its clay pottery, which can be purchased from vendors all across Mexico.
Grand Fiesta Americana Guadalajara Country Club
City Center / Hospicio Cabañas