Services & Amenities
Discover our Country Club Amenities
Offering a distinctive range of amenities and services for work and play, Grand Fiesta Americana Guadalajara Country Club is the premier choice of hotels for business, group, family or leisure travel. At our hotel in the Guadalajara Financial District, subtle luxury and simple, contemporary style come together to create an unforgettable experience.
Enjoy an array of features expected from one of the most prestigious hotels in Guadalajara. Allow our concierge to fulfill any request, large or small. Get invigorated in our 24-hour gym or relax after your day in Guadalajara with a pampering massage or treatment at 18th Spa.
At Grand Fiesta Americana Guadalajara Country Club, our offerings have been designed with your ultimate comfort in mind. Enjoy all of the comforts of home along with the amenities and services required for an unmatched luxury getaway.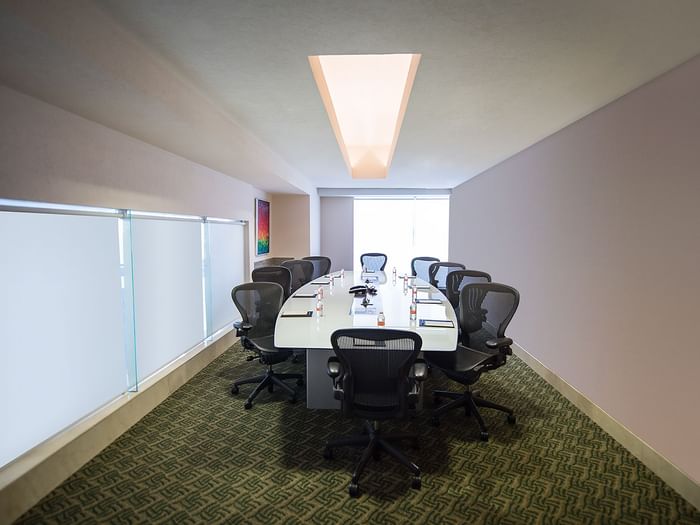 High Speed Internet
We offer free Wi-Fi with high speed internet.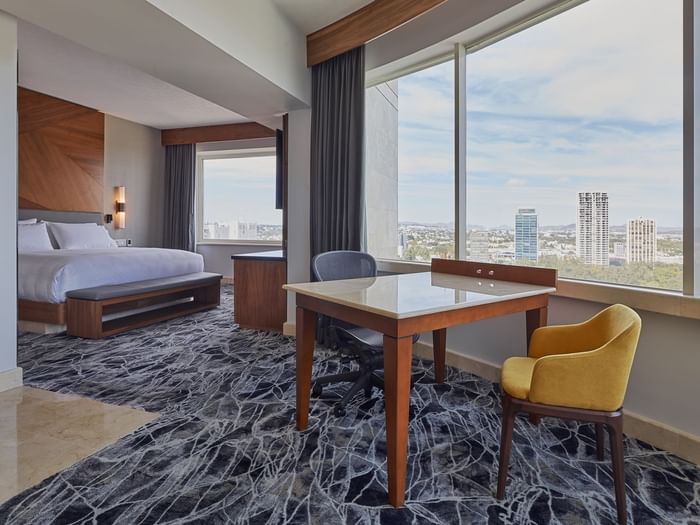 In-Room Amenities
All rooms feature an array of luxury amenities.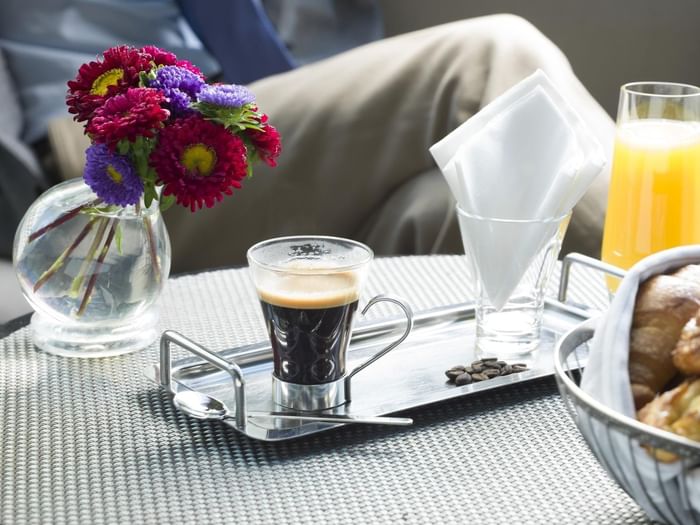 24/7 Room Service
Guests enjoy 24/7 hour room service .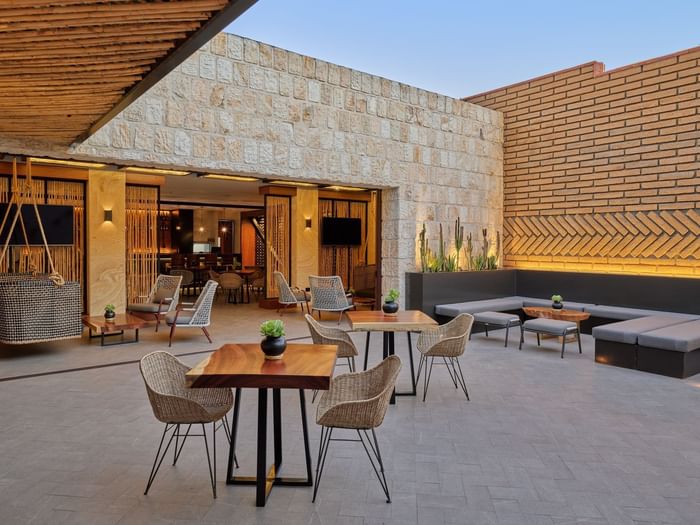 Multi-Lingual Staff
For your convenience our staff speaks English and Spanish.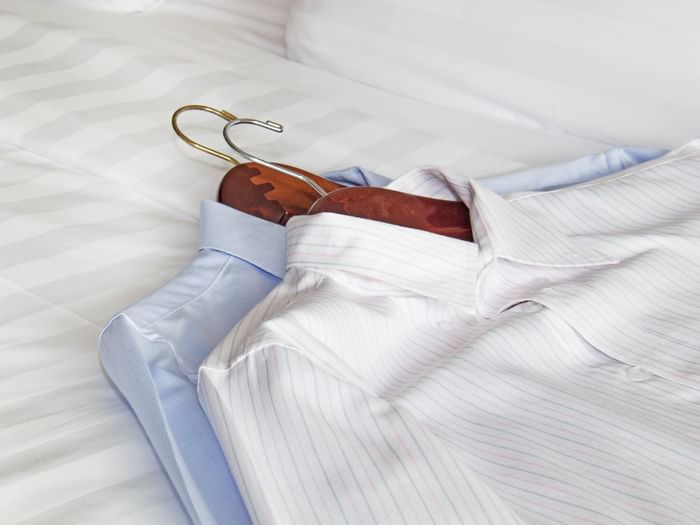 Laundry & Dry Cleaner
Laundry service is available.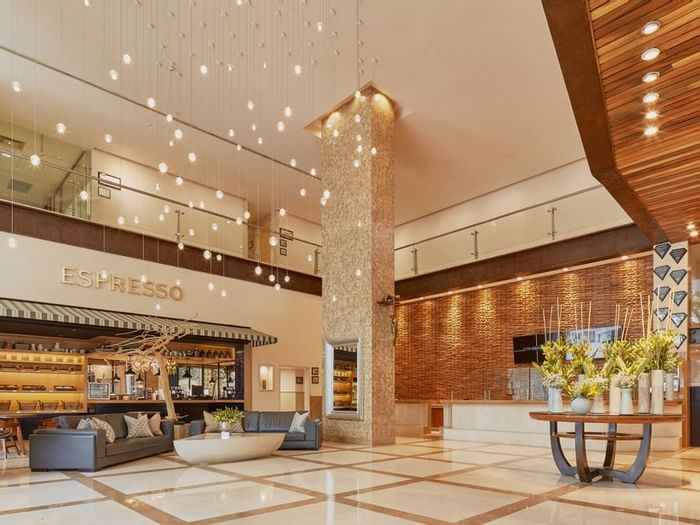 Concierge Desk
Our concierge can meet any request, large or small.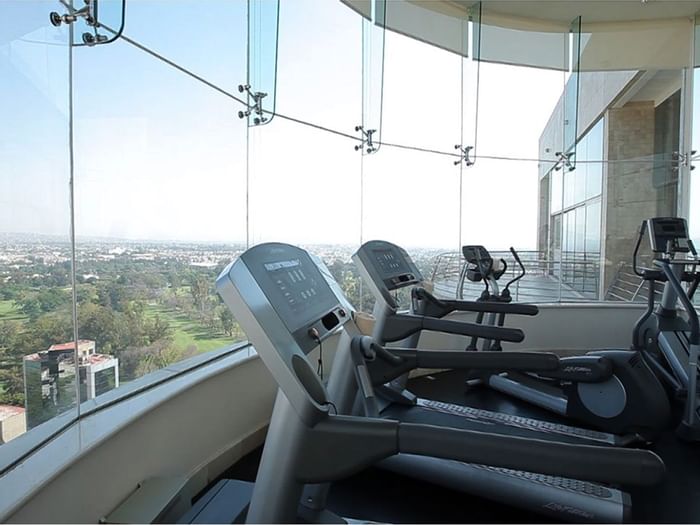 Fitness Room
Offering spectacular views of the Guadalajara Country Club golf course, our well-equipped gym features cardio machines, treadmills and free weights.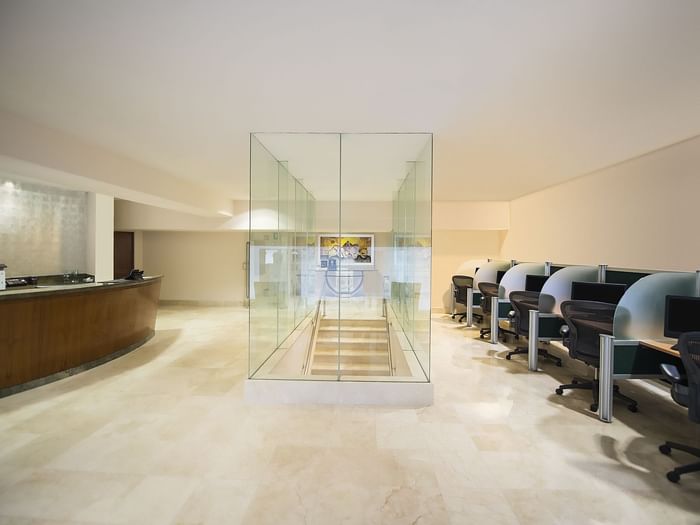 Business Center
Our Business Center features 3 fully equipped workspaces and professional business support services.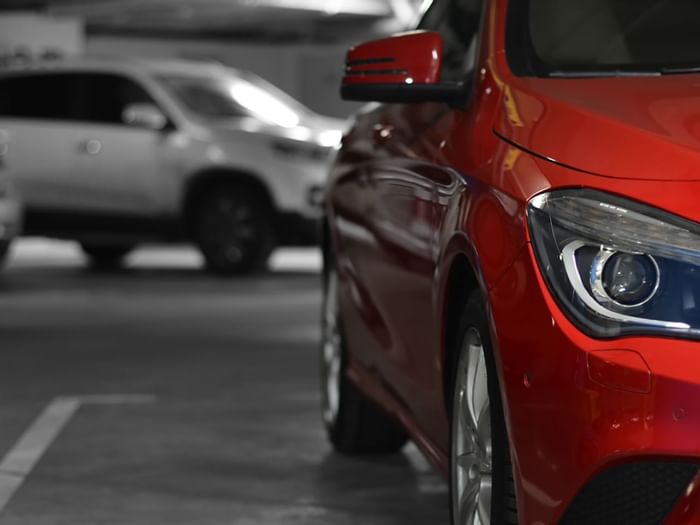 Valet Service /Parking
Our staff makes you feel welcome with convenient parking and valet parking.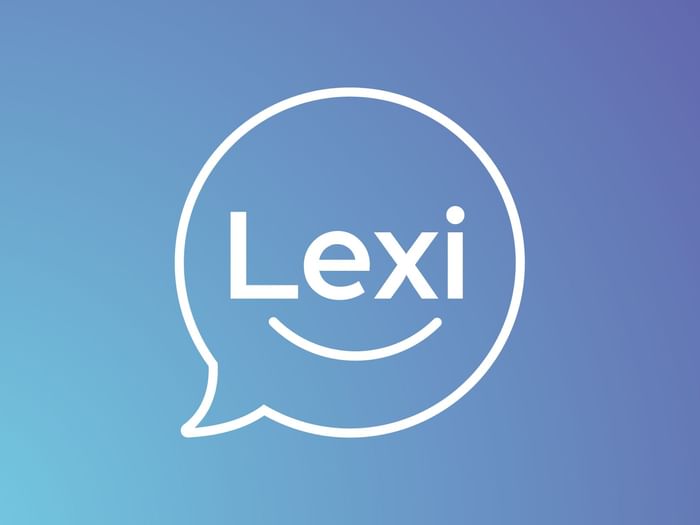 Digital concierge
Hi!, I'm Lexi
Your digital concierge, I'm ready to support you in whatever you need, such as attending your requests, clarifying your questions and most importantly, making your stay unique.
Get to know me and discover everything I can do for you.