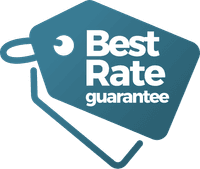 We guarantee our rates. If within 24 hours of reserving with us you find on another website belonging to a different online travel agency a lower rate for the same trip you reserved, we offer to match the total price of your reservation. For more information visit our FAQ's page
Don't Miss Out on Lower Rates!
Want to get even more out of your stay? Become a La Colección member and receive exclusive deals, discounts and perks, specially designed to enhance your vacation.
Grand Fiesta Americana Puebla Angelópolis
Stay in our Centrally Located & Chic Hotel
Offering a central location in a chic, contemporary tower in Puebla, Mexico, Grand Fiesta Americana Puebla Angelopolis is a stylish urban hub for business and leisure travel. Guests arriving at the hotel are greeted by a distinctive modern façade framing eclectically detailed interiors and ultra-luxury guest rooms.
Enjoy exquisite amenities, ranging from a high-end wellness center with a gym and outdoor pool to outstanding Mexican and International fare at Barro Azul restaurant and a fashionable Sky Bar with a live DJ.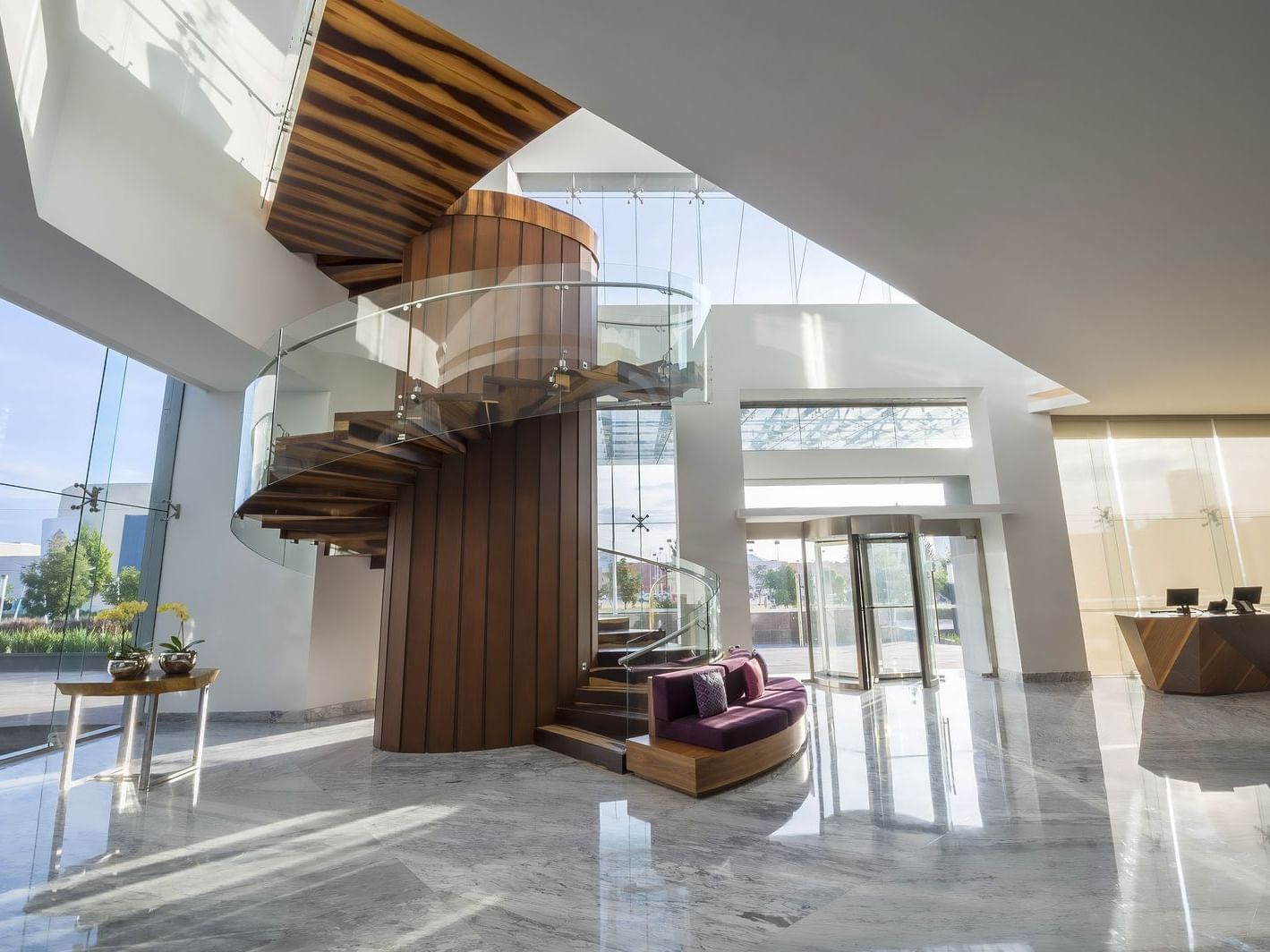 Free WIFI
We offer free Wi-Fi – 5 Mb/s. For an extra charge you can also choose The Premium version – 10 Mb/s.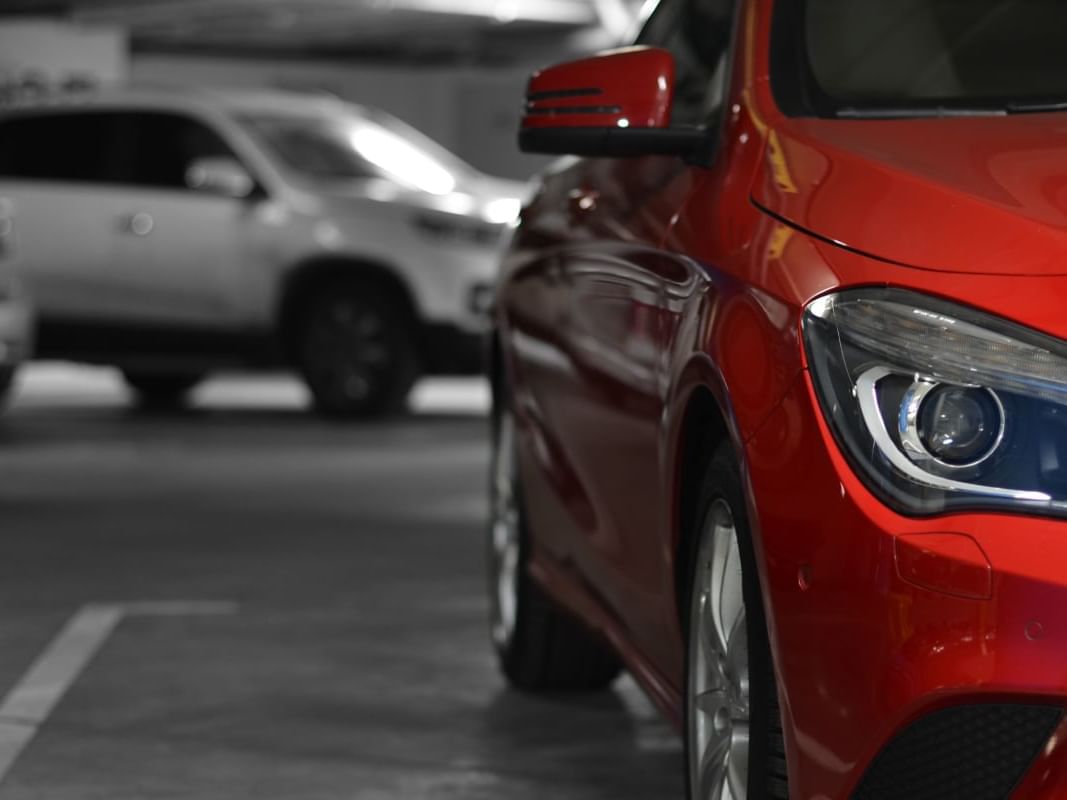 Valet Parking
24/ 7 valet parking is available.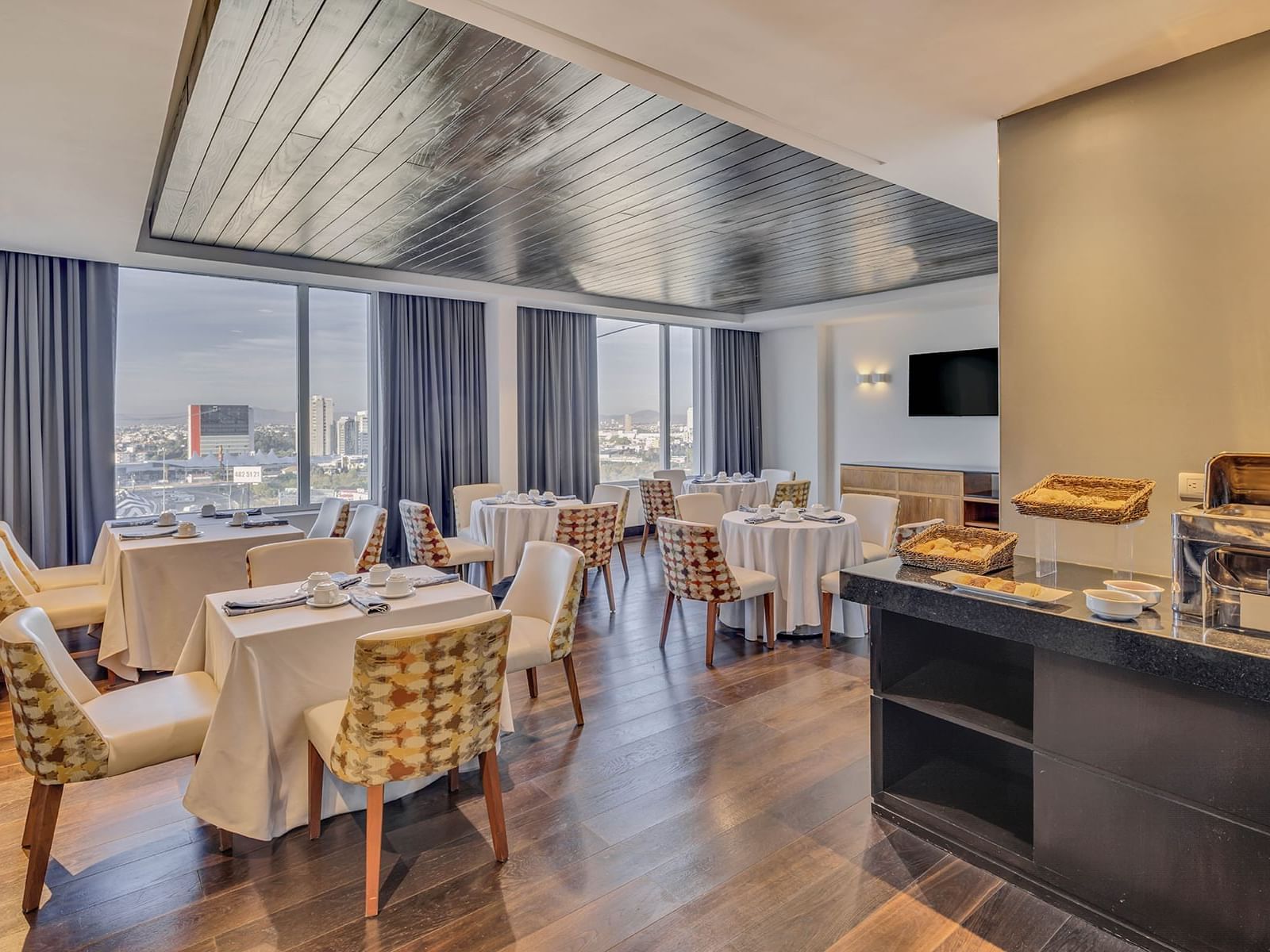 Grand Club
Enjoy outstanding personal service and access to the Grand Club Lounge. Enjoy a free hot breakfast in the morning and hors de oeuvres in the evening.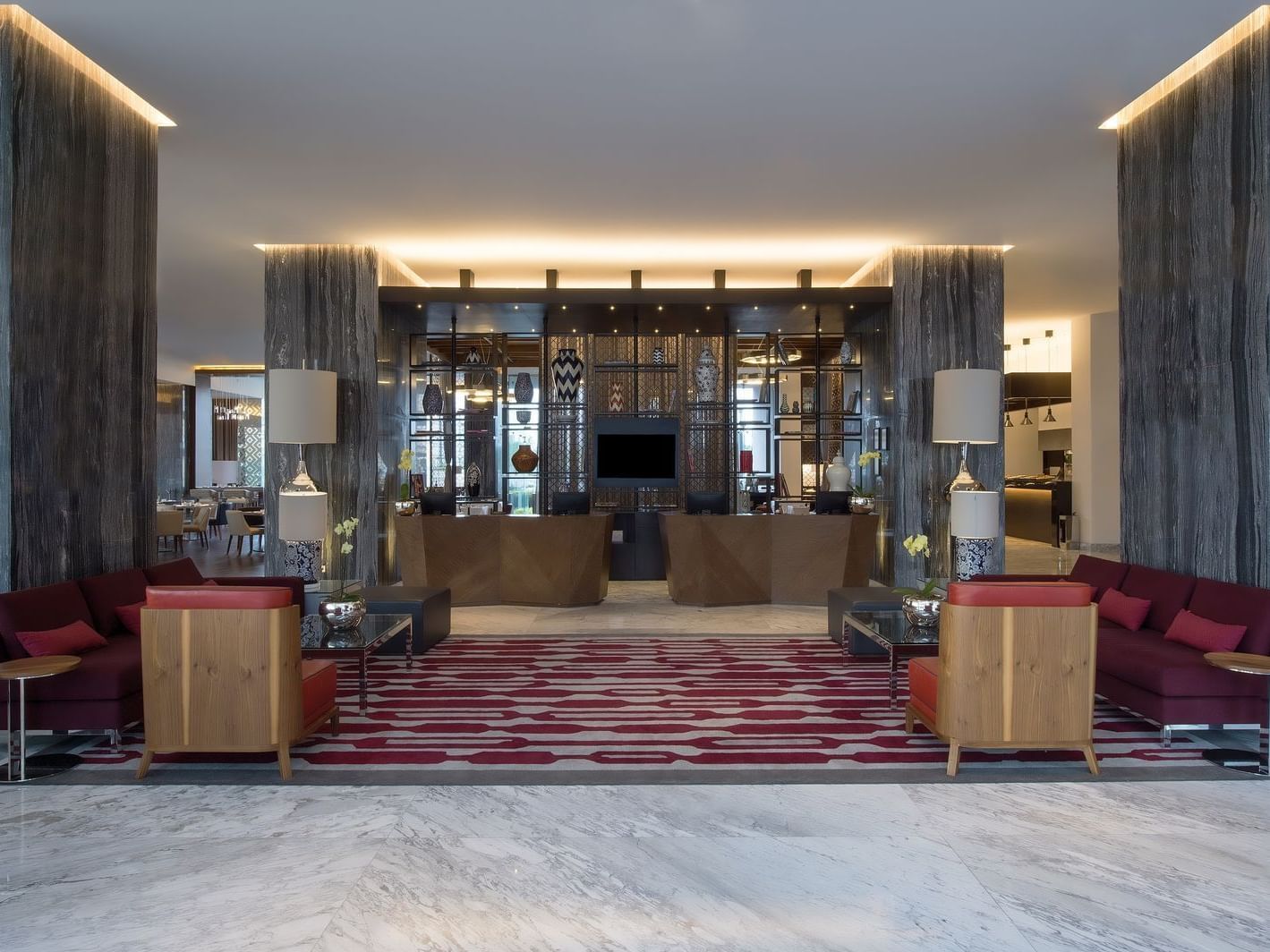 Concierge
Executive Concierge to see to any request, including tours, transportations, reservations, luggage storage and more.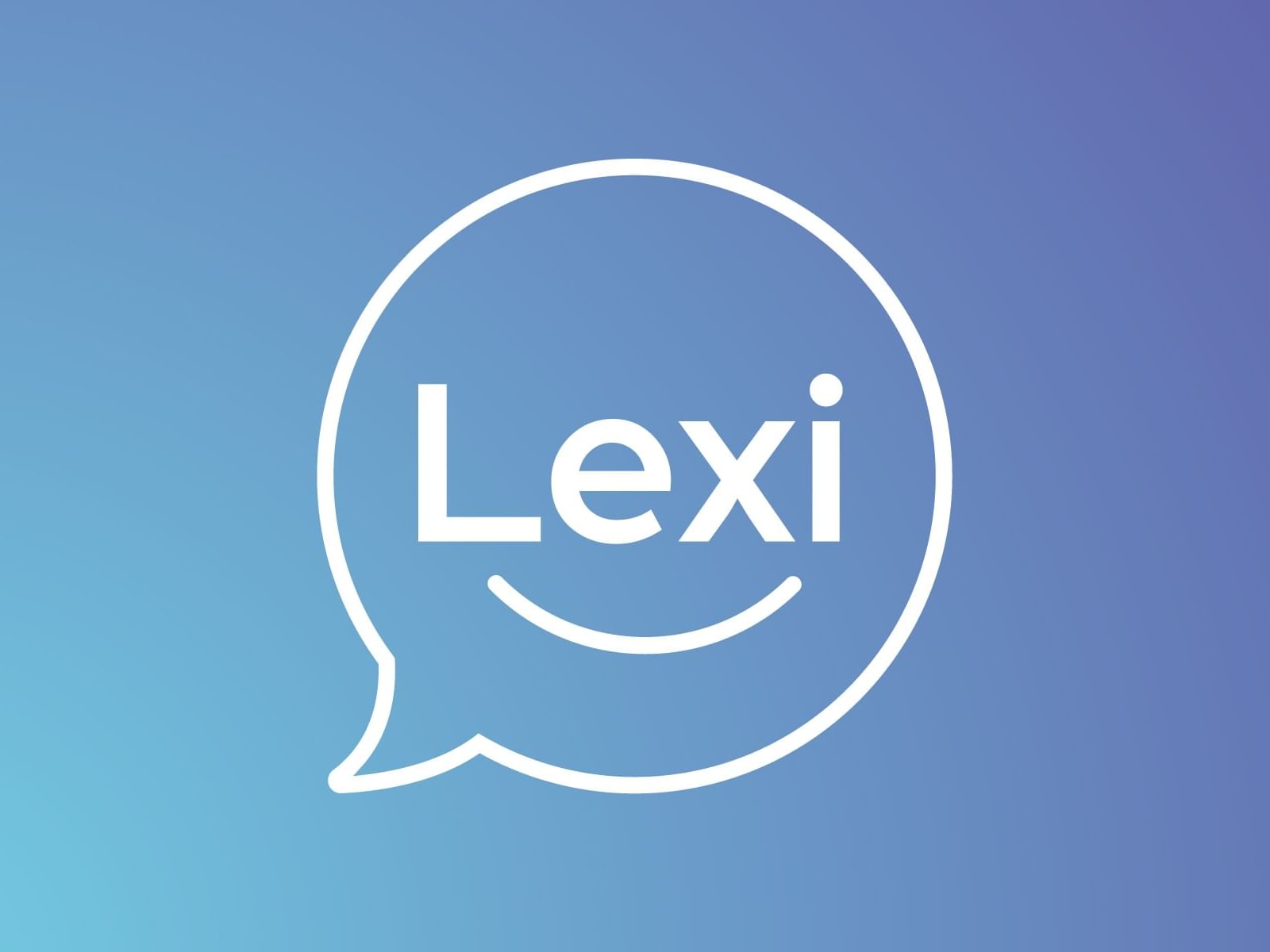 Digital concierge
Hi!, I'm Lexi
Your digital concierge, I'm ready to support you in whatever you need, such as attending your requests, clarifying your questions and most importantly, making your stay unique.
Get to know me and discover everything I can do for you.
Cocktails & Cuisine
Barro Azul
Mexican - International
Savor delicious International, Mexican and Poblano cuisine.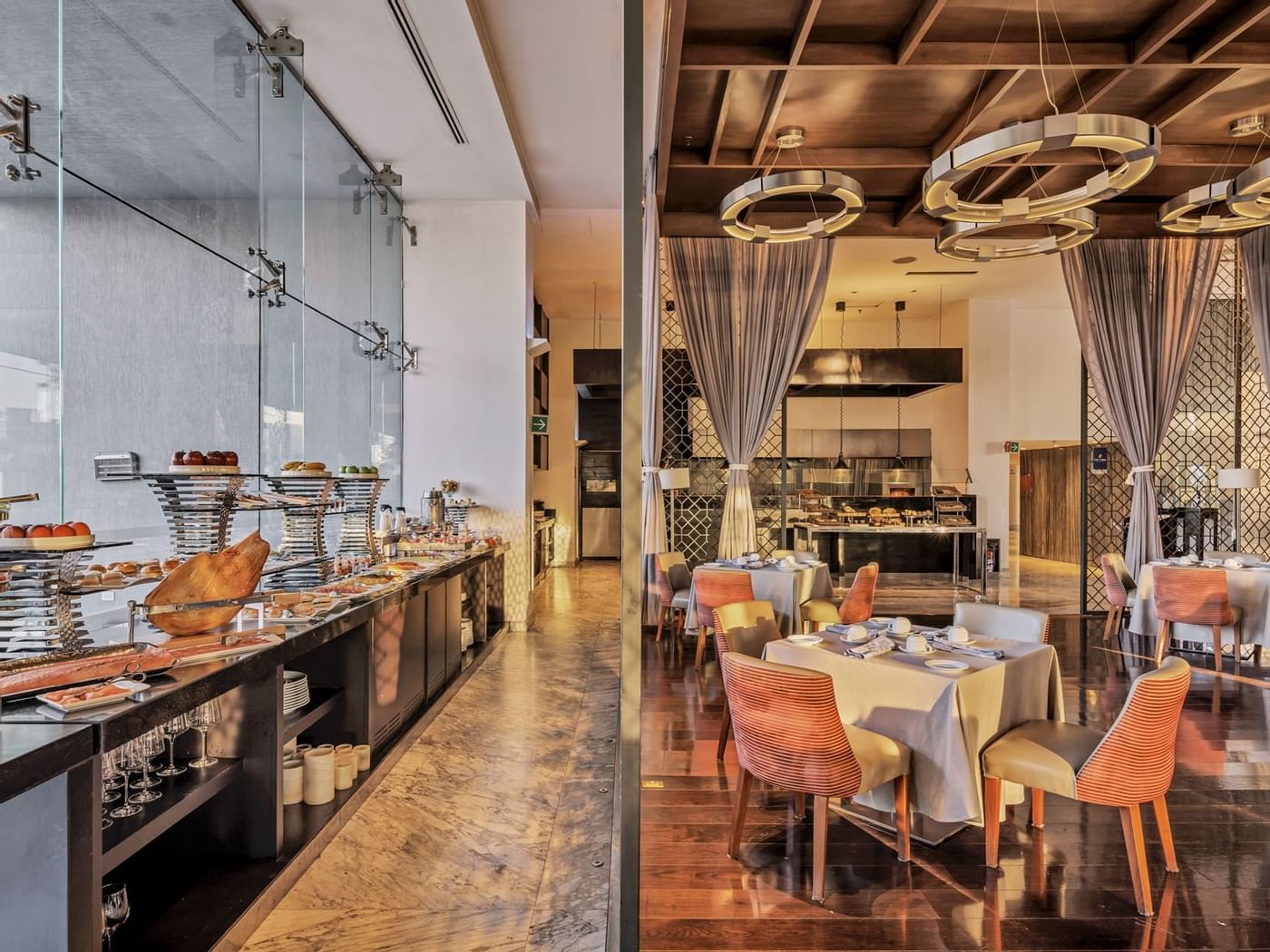 Cocktails & Cuisine
SKY BAR
Snacks and drinks
Located on the top floor of the hotel, this vibrant space offers unique style, with a DJ playing music and exquisite cocktails… the best in town.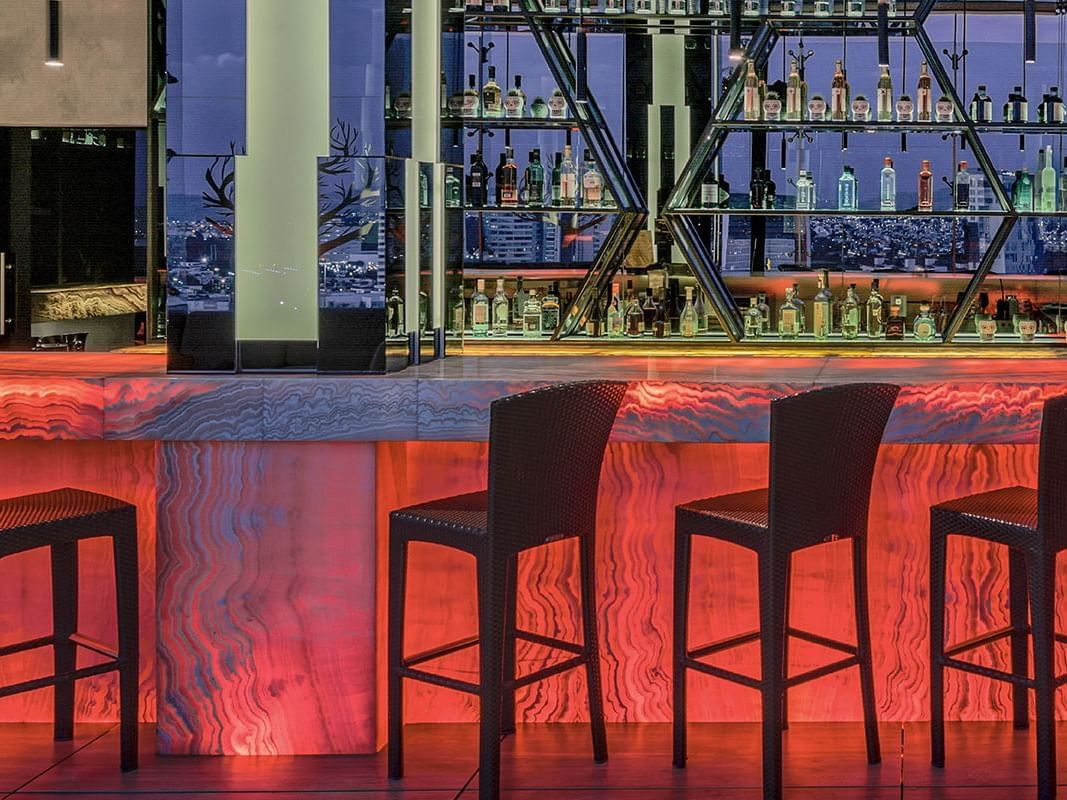 Cocktails & Cuisine
Restaurant Enigma
Mexican Traditional
A place that brings together essence, tradition and knowledge is the new proposal of our Chef Iván Pérez Rámirez, who achieves in the Enigma Restaurant, a superharmonious fusion, full of new flavors and combinations by merging the gastronomy of the warm state of Veracruz with that of ancestral Puebla State.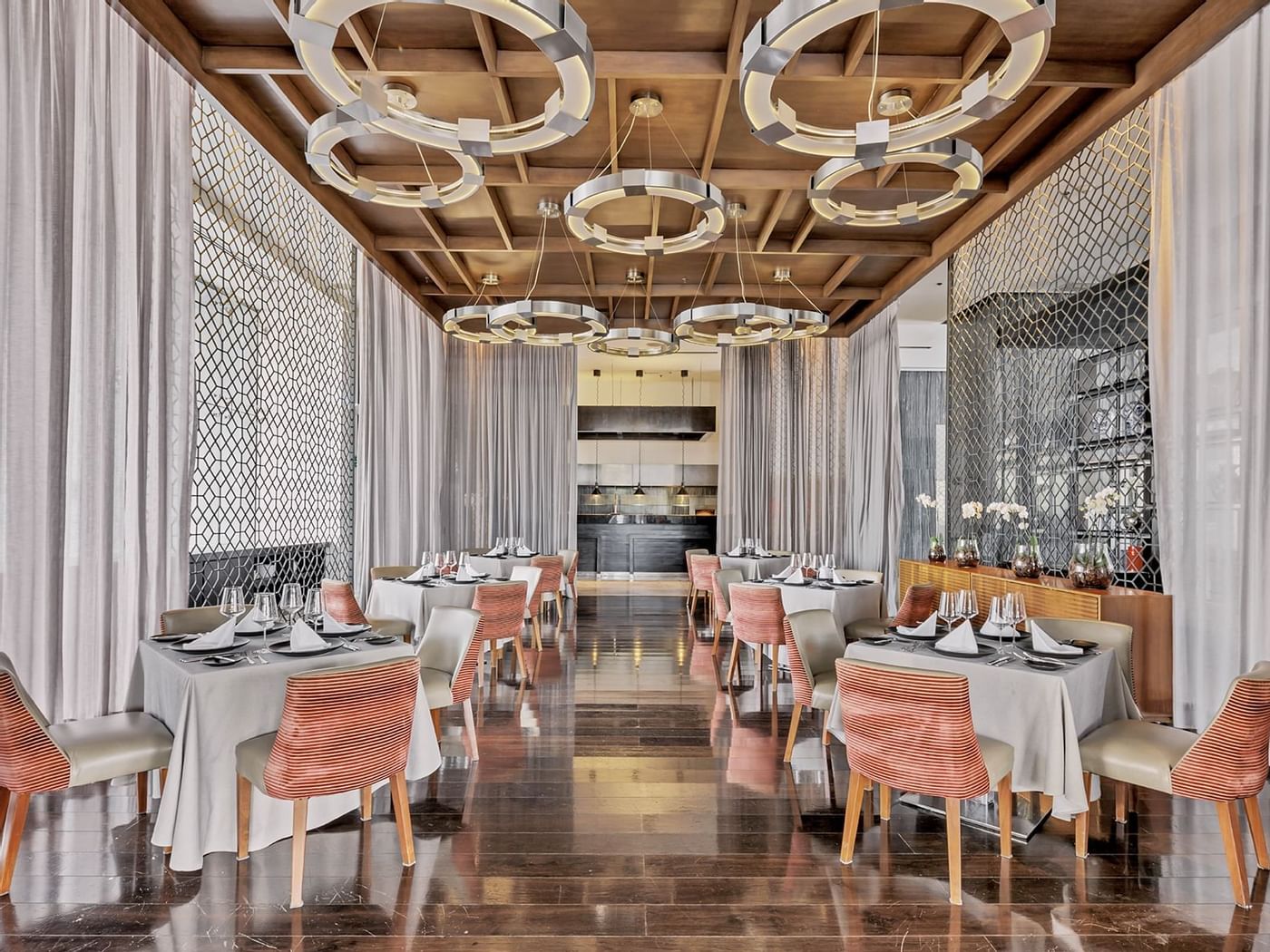 Outstanding
Recently stayed here for a family wedding. Front desk went out of their way to make us all comfortable. Beautiful hotel with a really great food/bar area. The breakfast buffet was reasonably priced with excellent food. Our room was spotless and very updated and comfortable. Location is awesome for running to get coffee or to shop. The City Market is truly amazing! Never seen anything like it. Highly recommend
-
Raul in Bartender
My name is Sarp Arslan. I stayed Hotel Fiesta Americana until 14.12. It is a great hotel especially Raul at the bar. He is a bartender and he helped me a lot to translate from Spanish to English. When l wanted to order something for breakfast, he helped me to communicate between waiters, cooks etc. He is a great person, charmimg and very eager to help all of the customers. I am going to come back and ask him again. Thank you very much Raul. I am happy to met with you. Good luck in your job. You are a great guy
-
excellent
to good for words excellent, service, friendly staff, and good room service. the breakfast includes not very good for the price of the room. the price of diner to expensive. very good gymnasium with good equipment
-
Exclusive Offers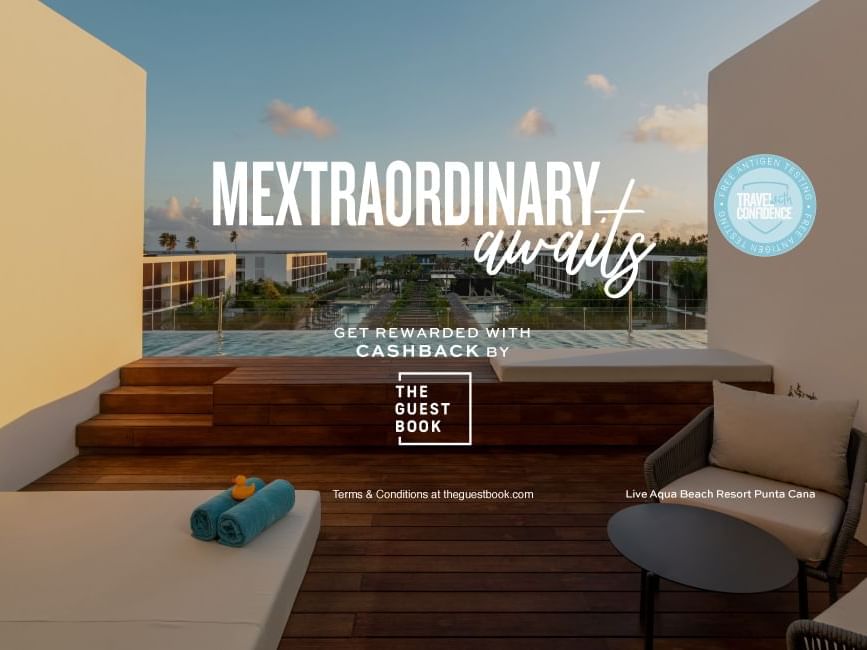 Exclusive Offers
Get rewarded with cashback by the Guestbook
We've partnered with the guestbook to give you cash rewards. Each time you stay at la colección resorts you earn toward your next reservation, donate for a cause or get cash back with gift cards.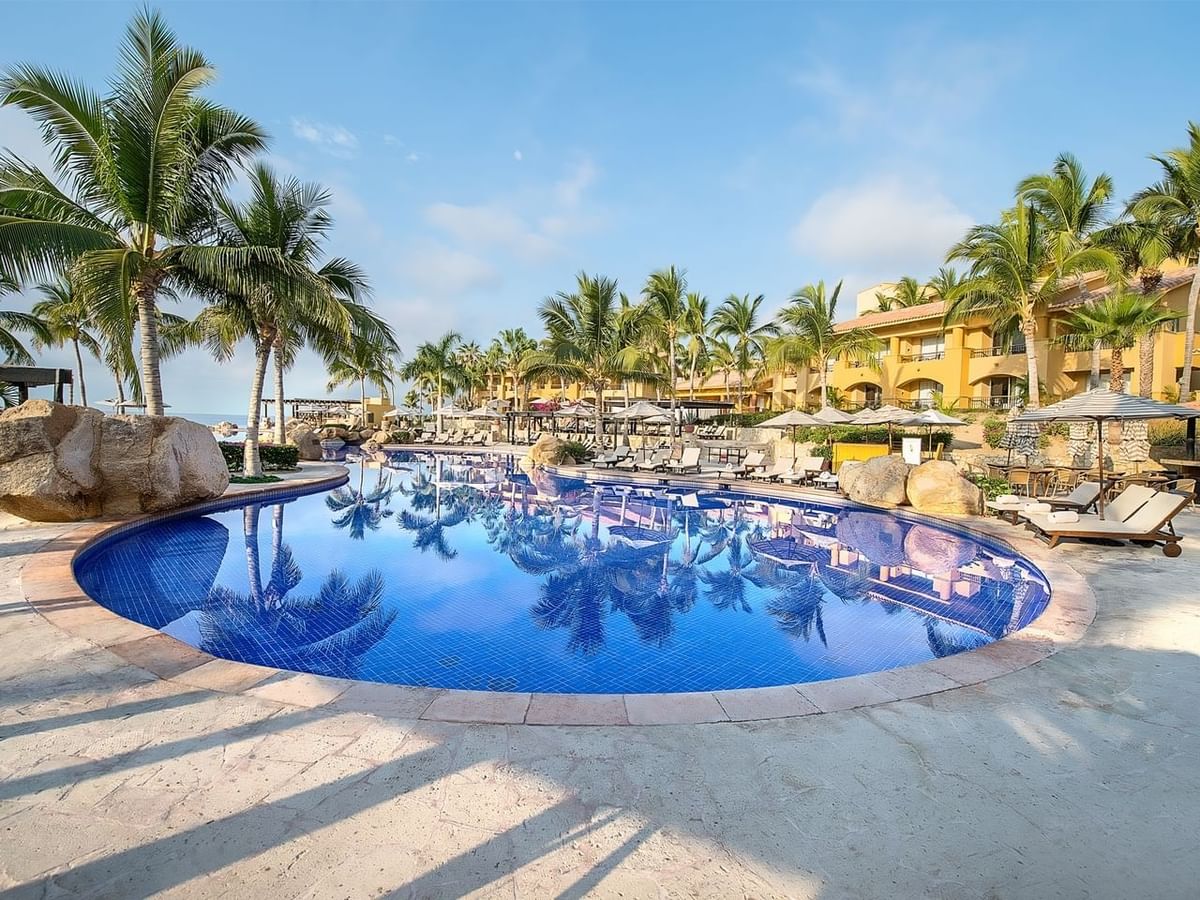 Exclusive Offers
Last Minute Deals
Live unforgettable holidays at our hotels in the best destinations in Mexico and the Dominican Republic saving up to up to 50% off + additional and exclusive discounts when booking on our websites:
*Transportation included exclusively when booking on our websites 4 nights or more at participating beach hotels.
Free transfer to the airport does not apply at Fiesta Americana Cozumel All Inclusive, Fiesta Americana Acapulco Villas, Fiesta Americana Cancún Villas and The Explorean Cozumel.
What's Nearby
Top Things to do in Angelopolis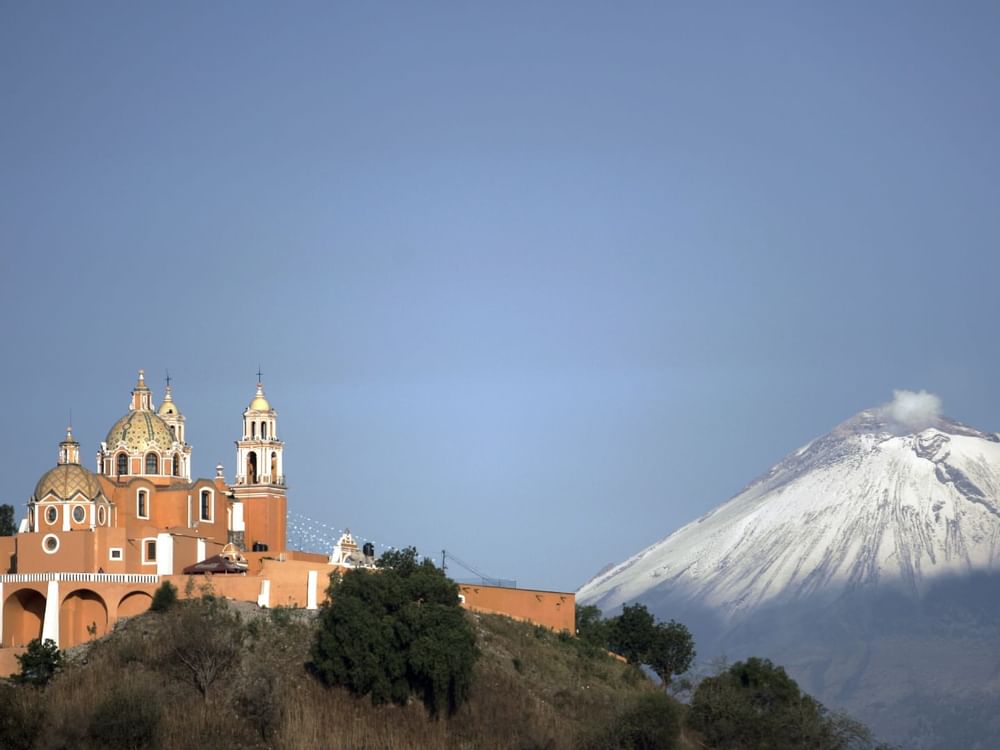 The hotel is located adjacent to the Angelopolis Mall, which is the largest, most modern shopping center in Puebla and directly across from the Estrella de Puebla, the largest observation wheel in Latin America. Steps from the hotel you will find diverse shops, restaurants and nightlife destinations.
Grand Fiesta Americana Puebla Angelópolis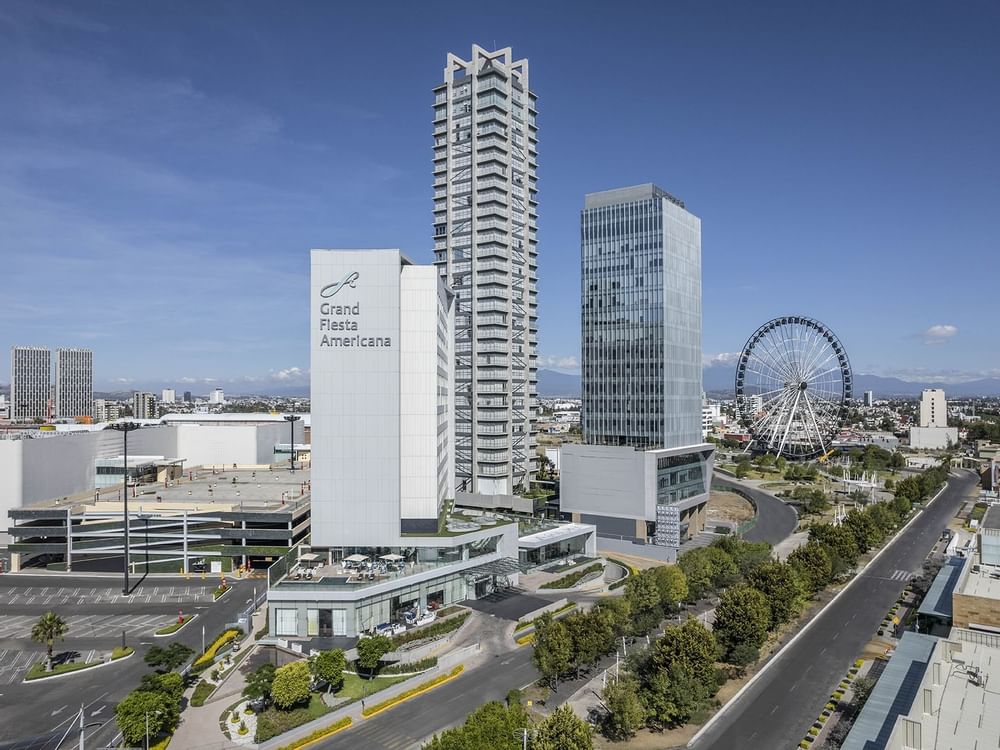 Offering a central location in a chic, contemporary tower in Puebla, Mexico, Grand Fiesta Americana Puebla Angelopolis is a stylish urban hub for business and leisure travel.
Estrella de Puebla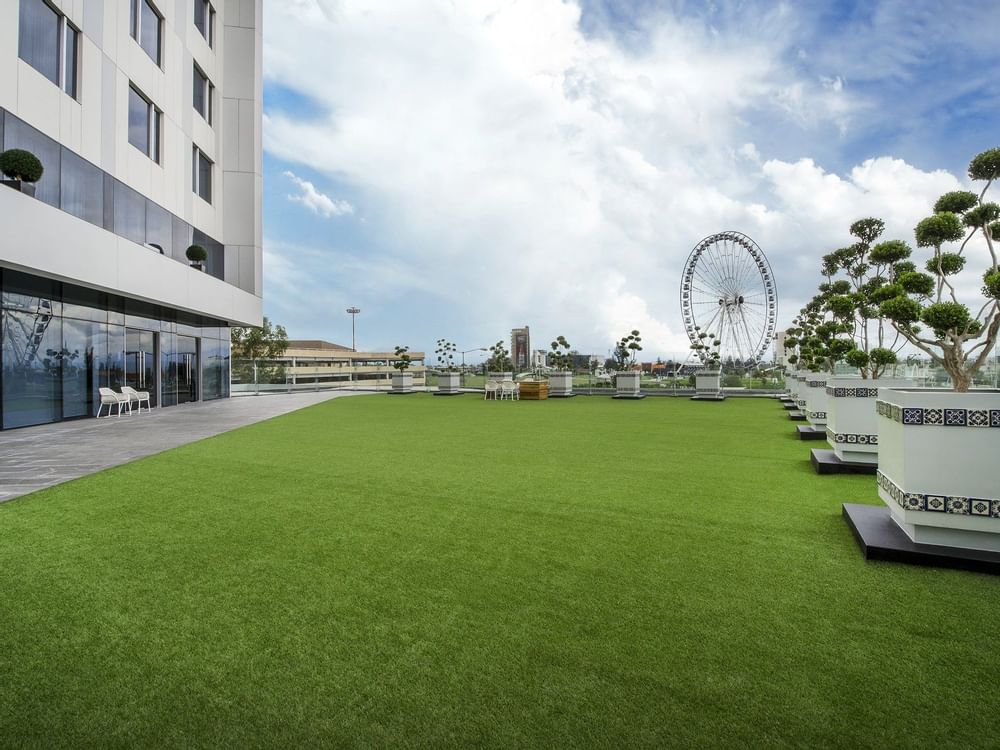 Estrella de Puebla is the largest observation wheel in Latin America, offering stunning city views from the top.
Museo del Barroco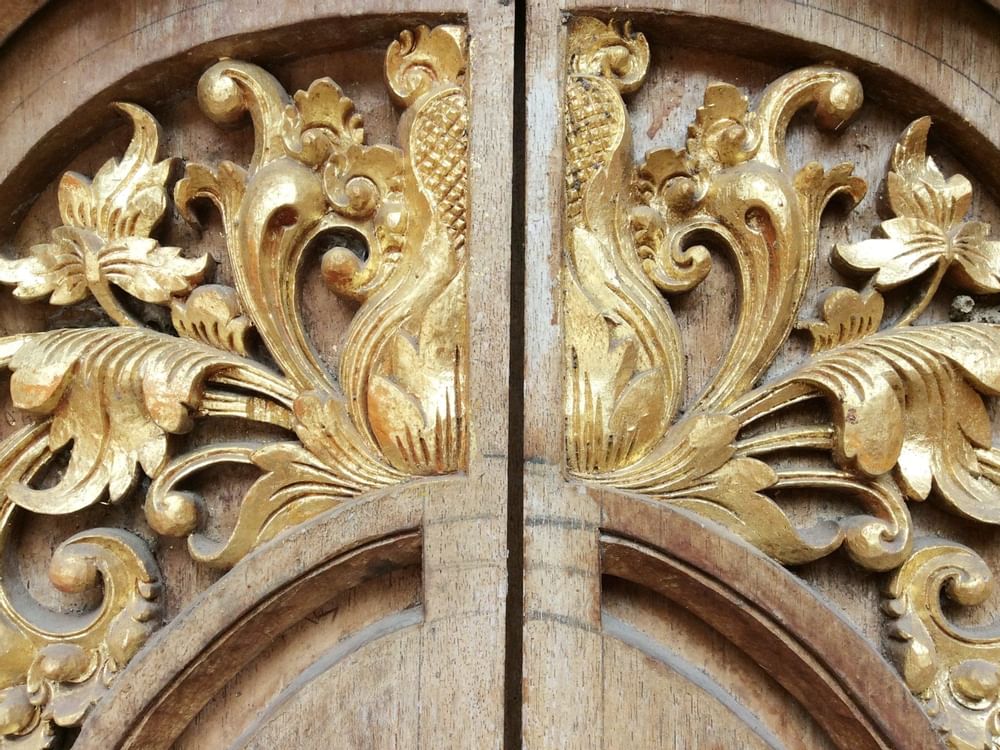 This world-class museum is home to fascinating exhibits of Baroque art by artists from all over the world.
Grand Fiesta Americana Puebla Angelópolis