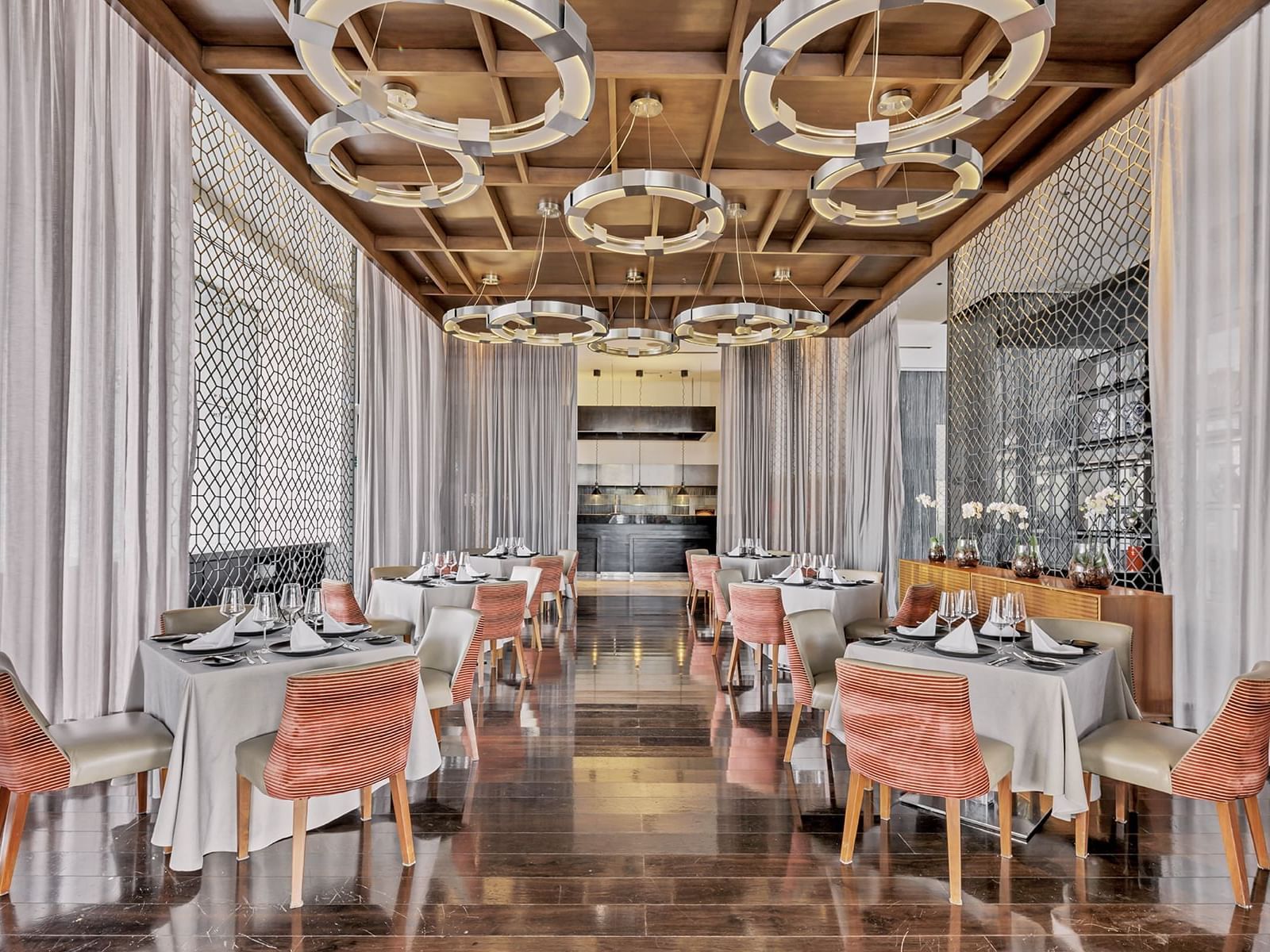 Mexican Traditional
Daily form 1:00 pm to 11:00 pm
A place that brings together essence, tradition and knowledge is the new proposal of our Chef Iván Pérez Rámirez, who achieves in the Enigma Restaurant, a superharmonious fusion, full of new flavors and combinations by merging the gastronomy of the warm state of Veracruz with that of ancestral Puebla State.
Thus, we can find signature dishes such as the refreshing sorbet, a mixture of exotic mango and chile habanero, as well as unmissable dishes that you have to try.
Added to this are the accurate recommendations in the selection of wines by our expert sommelier and the diversity of select signature cocktails offered by our mixologist; ready to achieve the perfect pairing within a unique culinary experience.