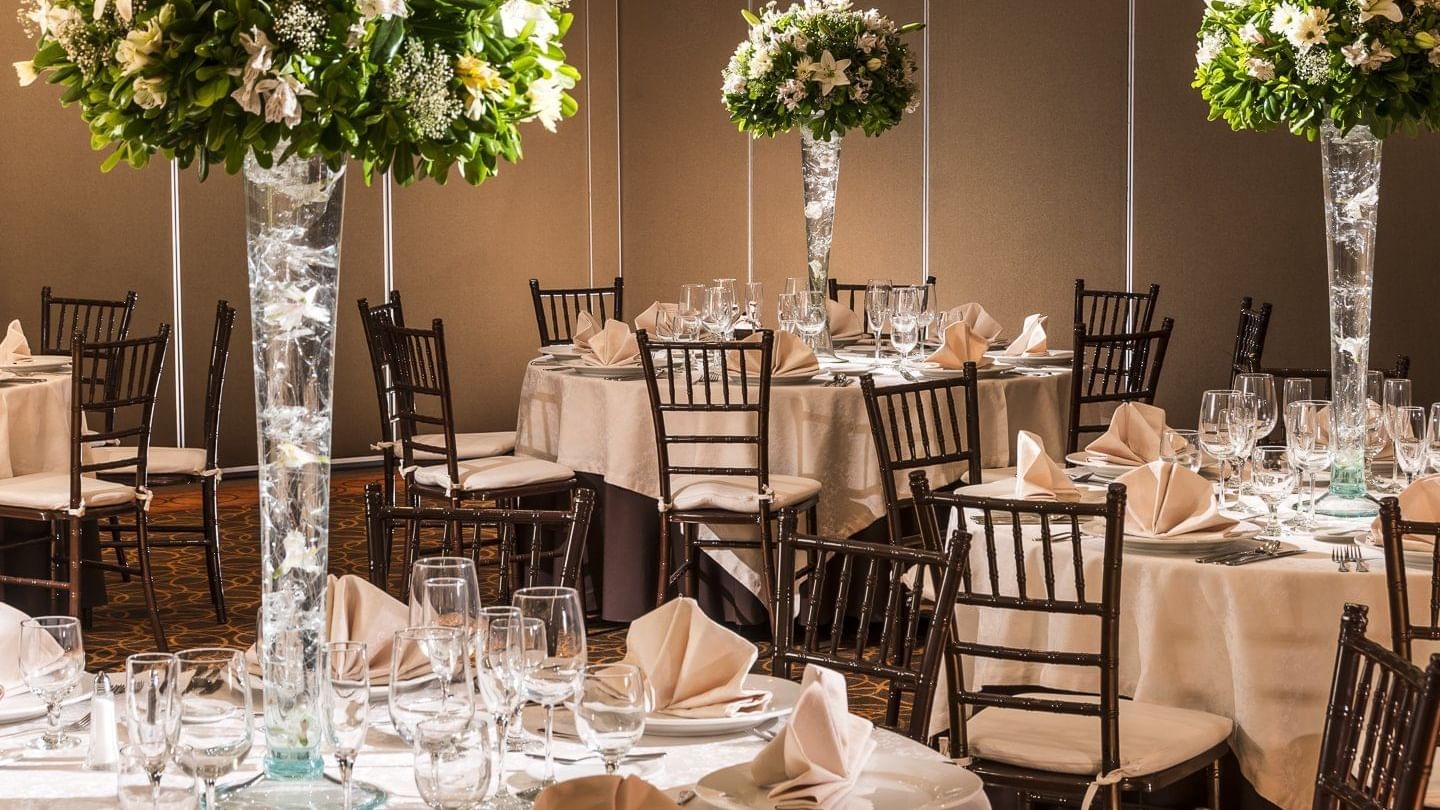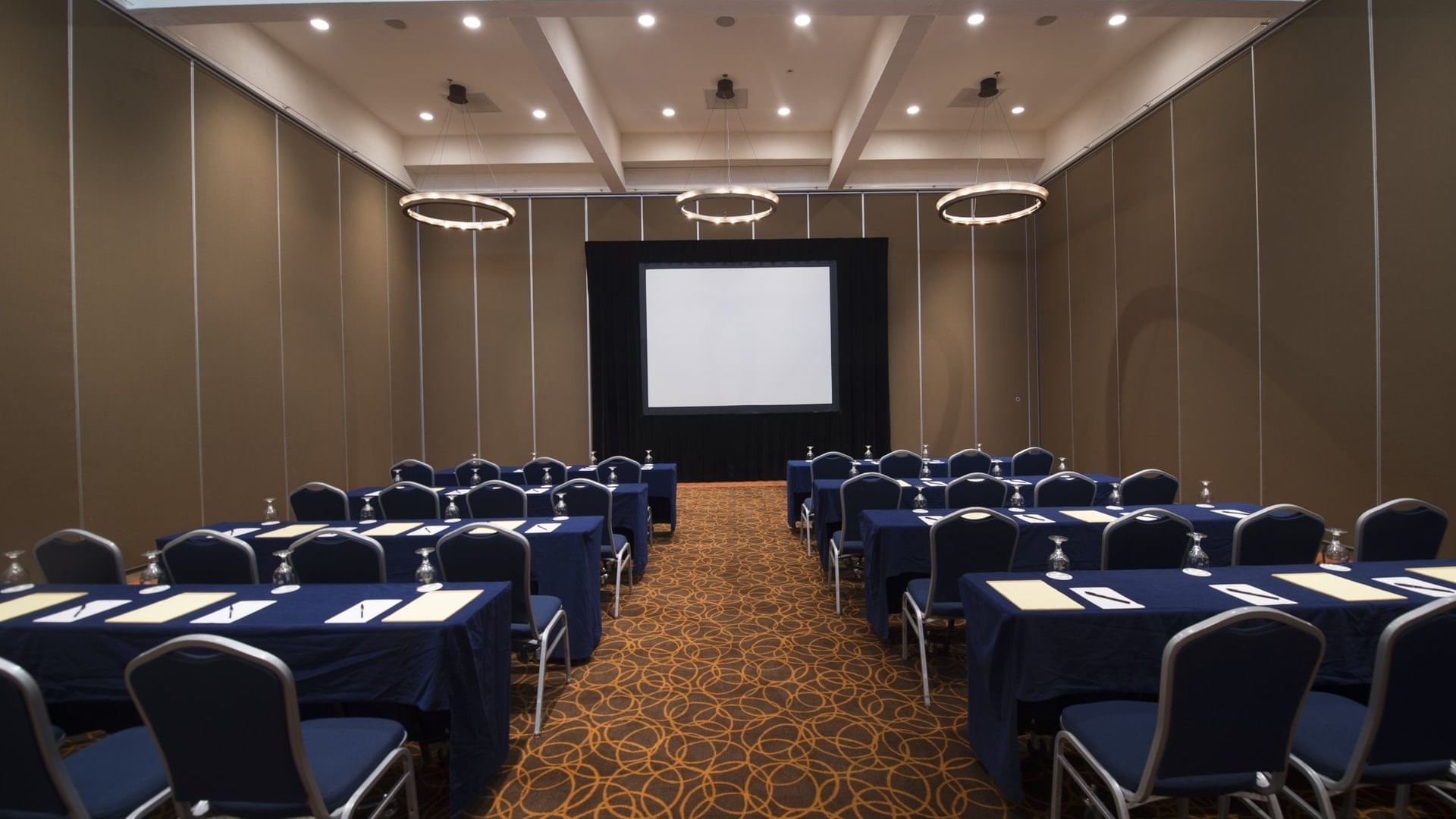 Weddings
Grand Fiesta Americana Querétaro is one of the premier wedding venues in Querétaro, Mexico. Allow our 4-star hotel to be the dream setting that will frame one of the most important days of your life. When you host your wedding at Grand Fiesta Americana Querétaro, we ensure that every detail of your celebration is perfect and that every moment is unforgettable.
Elegance, luxury and a romantic atmosphere will be the highlights of your special celebration with family and friends. In addition to venue selection and tailored wedding menus, our team will be happy to arrange for fun group outings at popular attractions in Querétaro.
When planning your wedding in Querétaro, Mexico, be sure to ask about our special room rates for wedding groups.
Wedding Types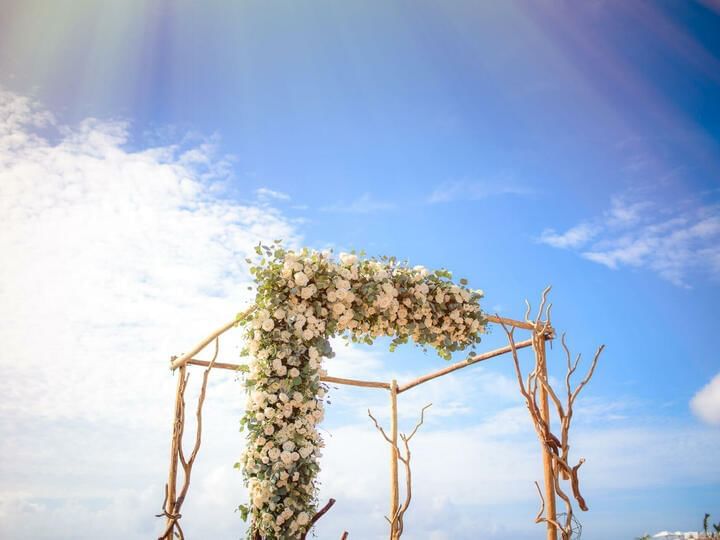 Symbolic
A celebration of love with no formal legal or religious standing, this symbolic ceremony is performed by a minister.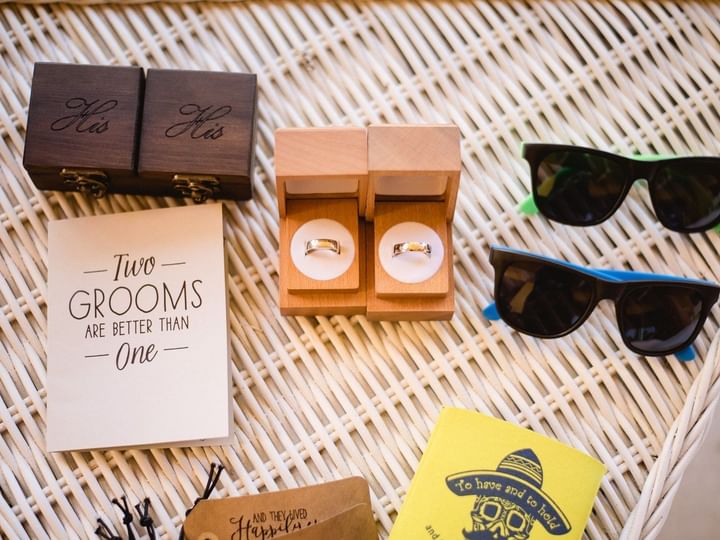 Equality
Our wedding experts, services and amenites are certified by the Equality Institute, ensuring a lovely celebration.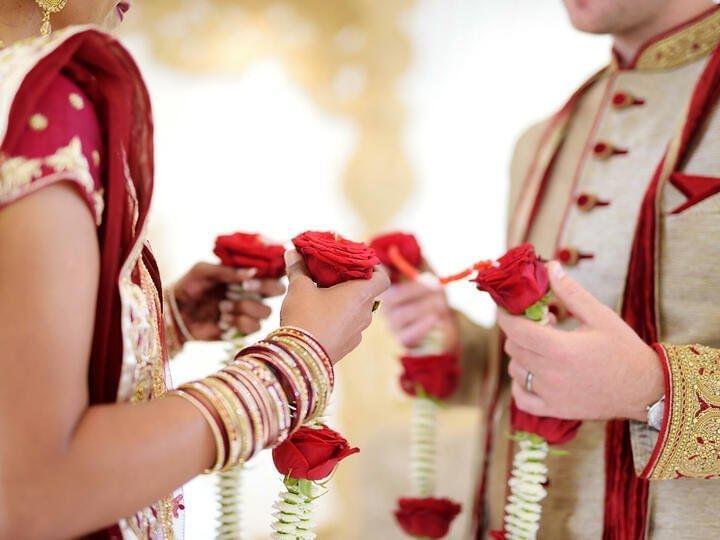 Multicultural
Our planners are experienced in organizing beautiful and unforgettable multicultural weddings.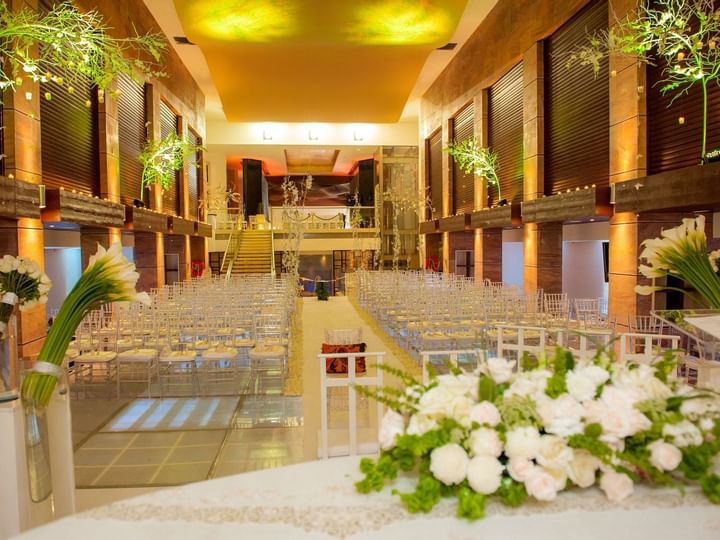 Classic Weddings
Our facilities offer unforgettable settings for a classic wedding that will be just as you have always dreamed it.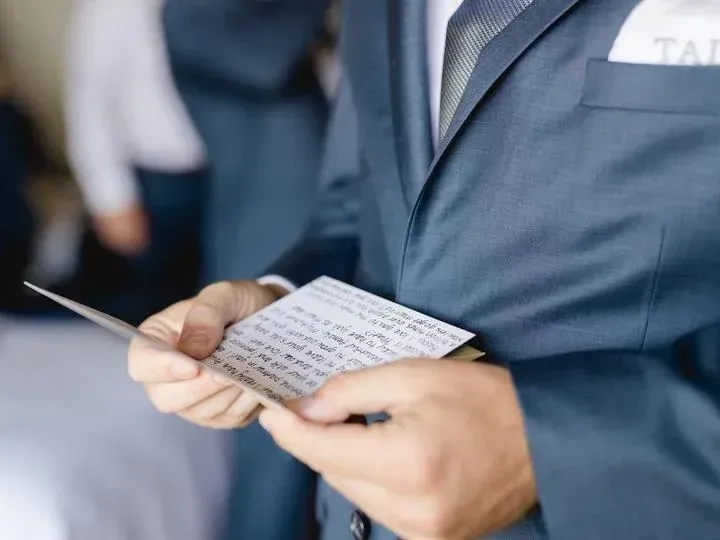 Civil/Legal
Say "I do" with a civil wedding performed by a judge and valid throughout the world.
"Good experience "
Very good experience, in the hotel, in the food and in the attention received. It was the host hotel for my daughter's wedding and everything was excellent. Thanks a lot! The rooms are great but above all the attention they gave us from our arrival very good, the reservations in order and everything in general very good.
-
Highly recommended
Super recommended, very friendly staff, excellent place to hold events, technicians do their job very well. Captain Luis was very attentive to all requirements, everything was fulfilled in a timely manner.
-