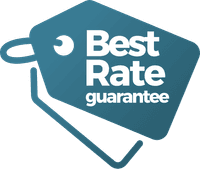 We guarantee our rates. If within 24 hours of reserving with us you find on another website belonging to a different online travel agency a lower rate for the same trip you reserved, we offer to match the total price of your reservation. For more information visit our FAQ's page
Don't Miss Out on Lower Rates!
Want to get even more out of your stay? Become a La Colección member and receive exclusive deals, discounts and perks, specially designed to enhance your vacation.
Live Aqua Beach Resort Cancún
Welcome to Live Aqua Beach Resort Cancun
Stir your senses and nourish your spirit at Live Aqua Beach Resort Cancun, where you'll find limitless opportunities for relaxation and renewal. Set against the backdrop of Cancun's Zona Hotelera, one of Mexico's most celebrated destinations, our adults-only, all-inclusive resort is a sensorial delight. Nearly all of our gorgeously designed accommodations offer breathtaking ocean views and all feature distinctive perks like in-room aromatherapy menus. World-class dining options encompass a world of cuisines, from regional Mexican fare to extraordinary Asian cuisine in an intimate garden atmosphere. Discover the healing properties of our spa treatments, challenge yourself to a game of beach volleyball or simply relax poolside and let the breeze wash over you. Should you wish to explore, the very best of the area is right at your fingertips.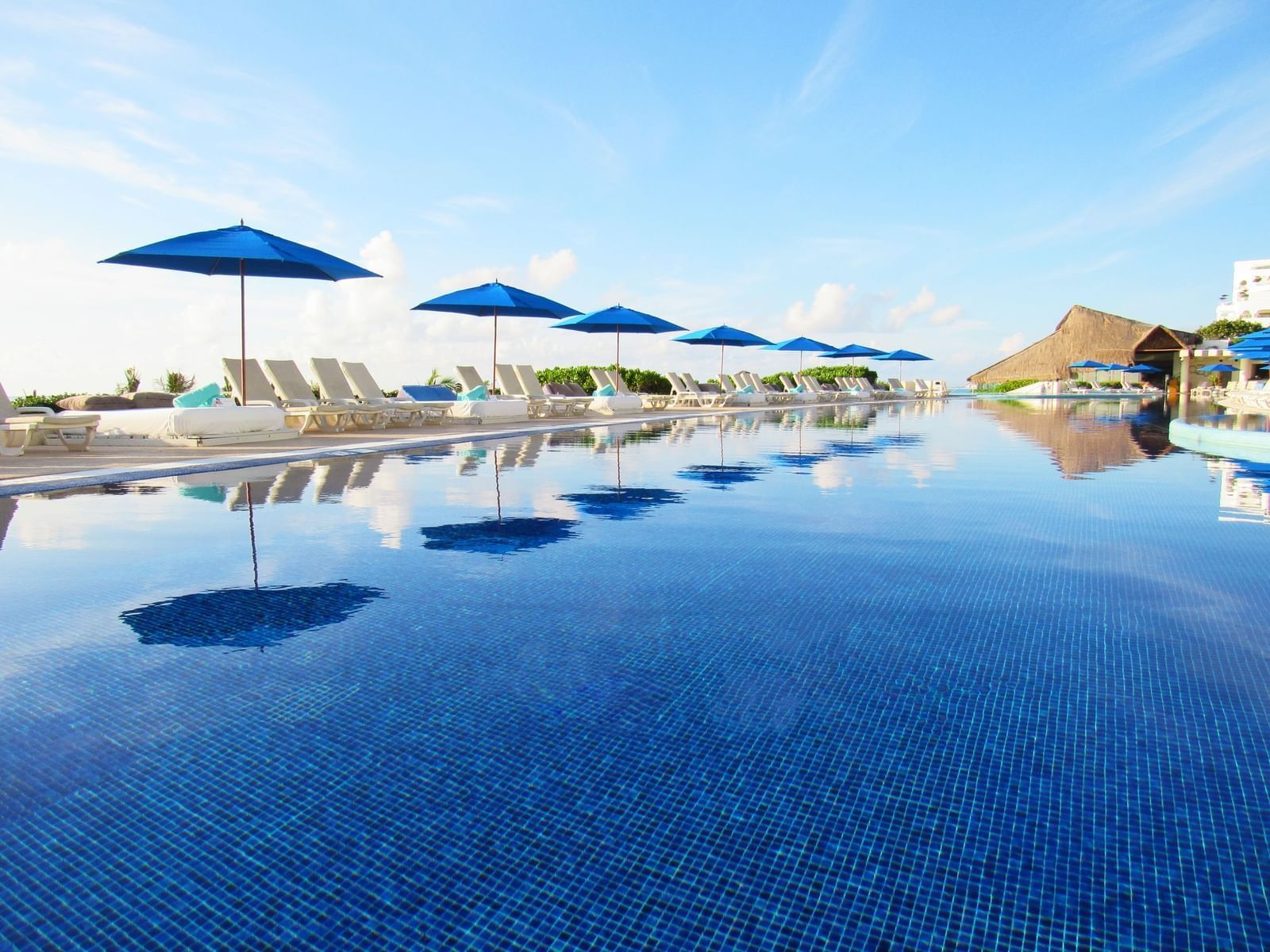 Hotel Amenities & Services
We've thought of every detail so that you have all of the amenities you need to make your Cancun visit as relaxing and enjoyable as possible.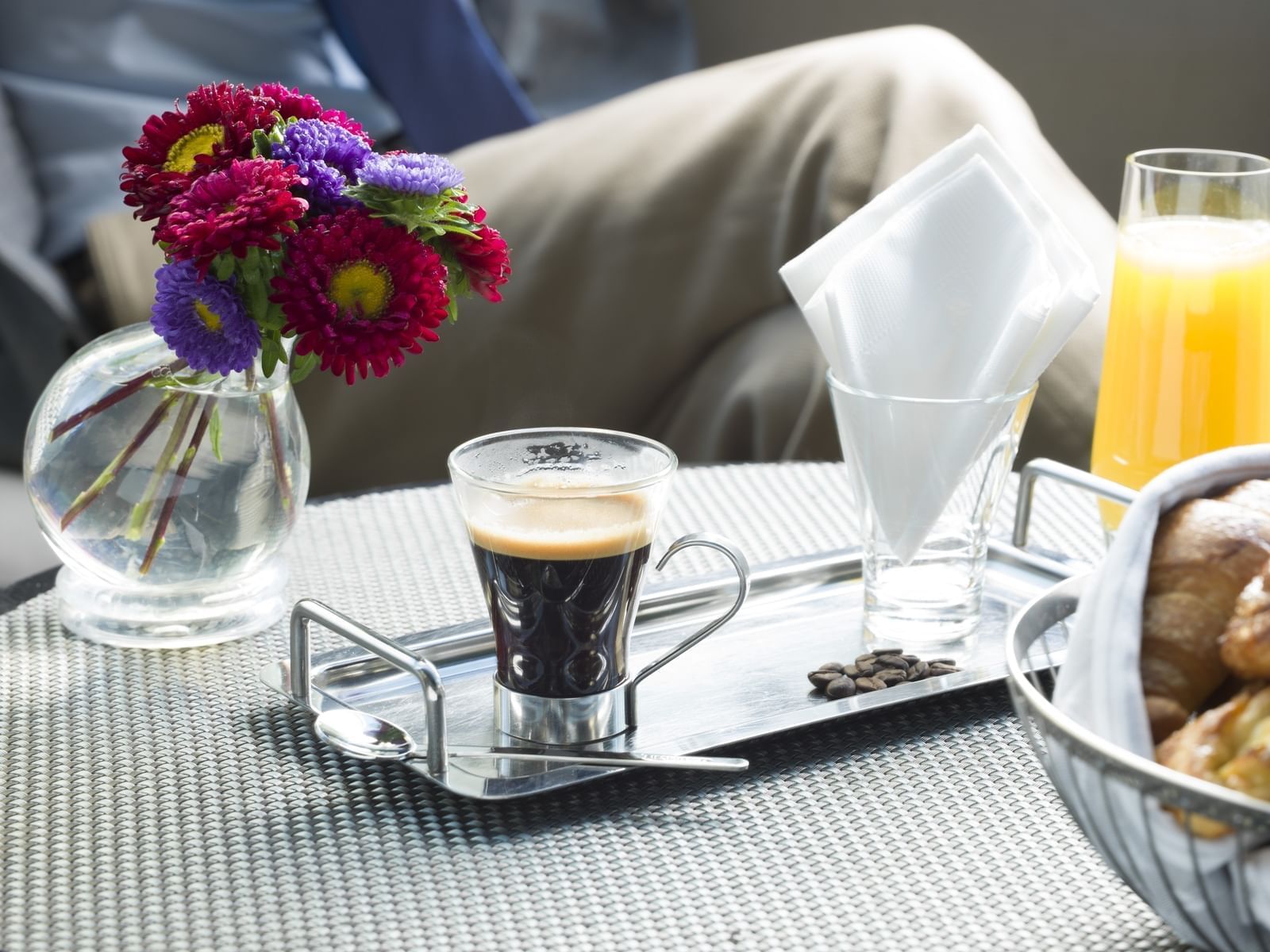 In-Room Amenities & Services
Relax in your room or suite with a selection of thoughtful amenities and services, designed to make you feel at home.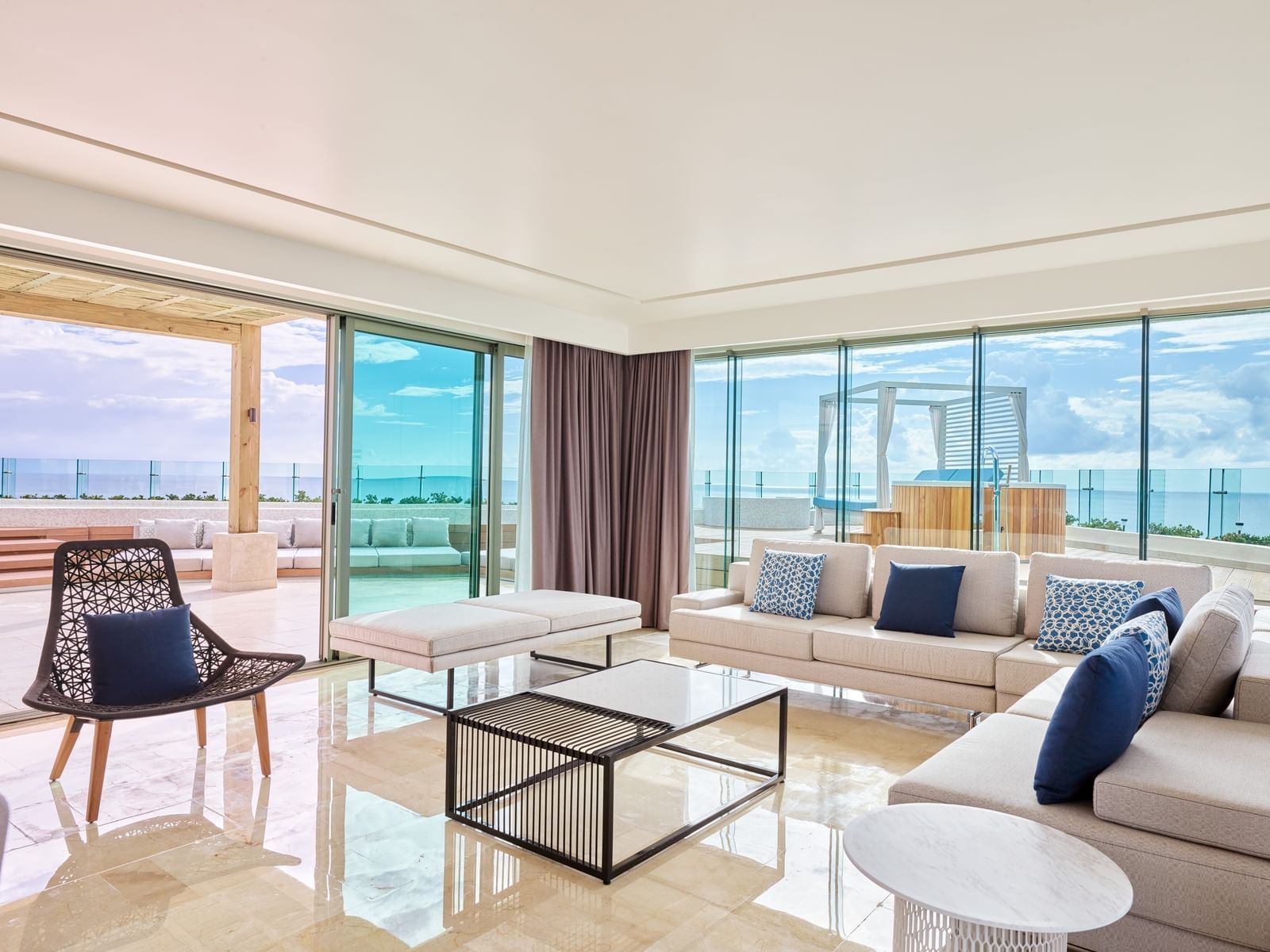 VIP services
For more information about our VIP services, please contact our VIP Manager, Sophie Minasarova, at vipaqcu@posadas.com.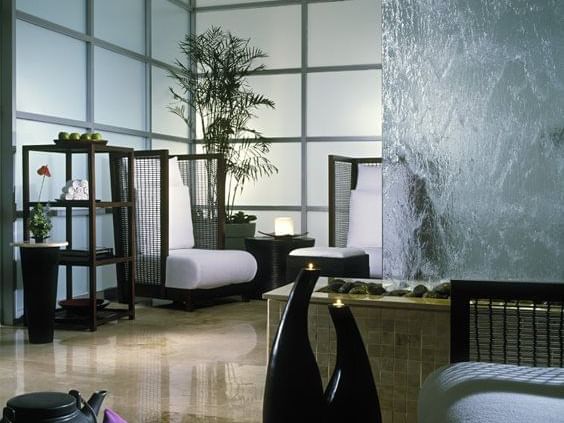 Feel Harmony Spa
Discover the healing properties of our treatments in the Feel Harmony Spa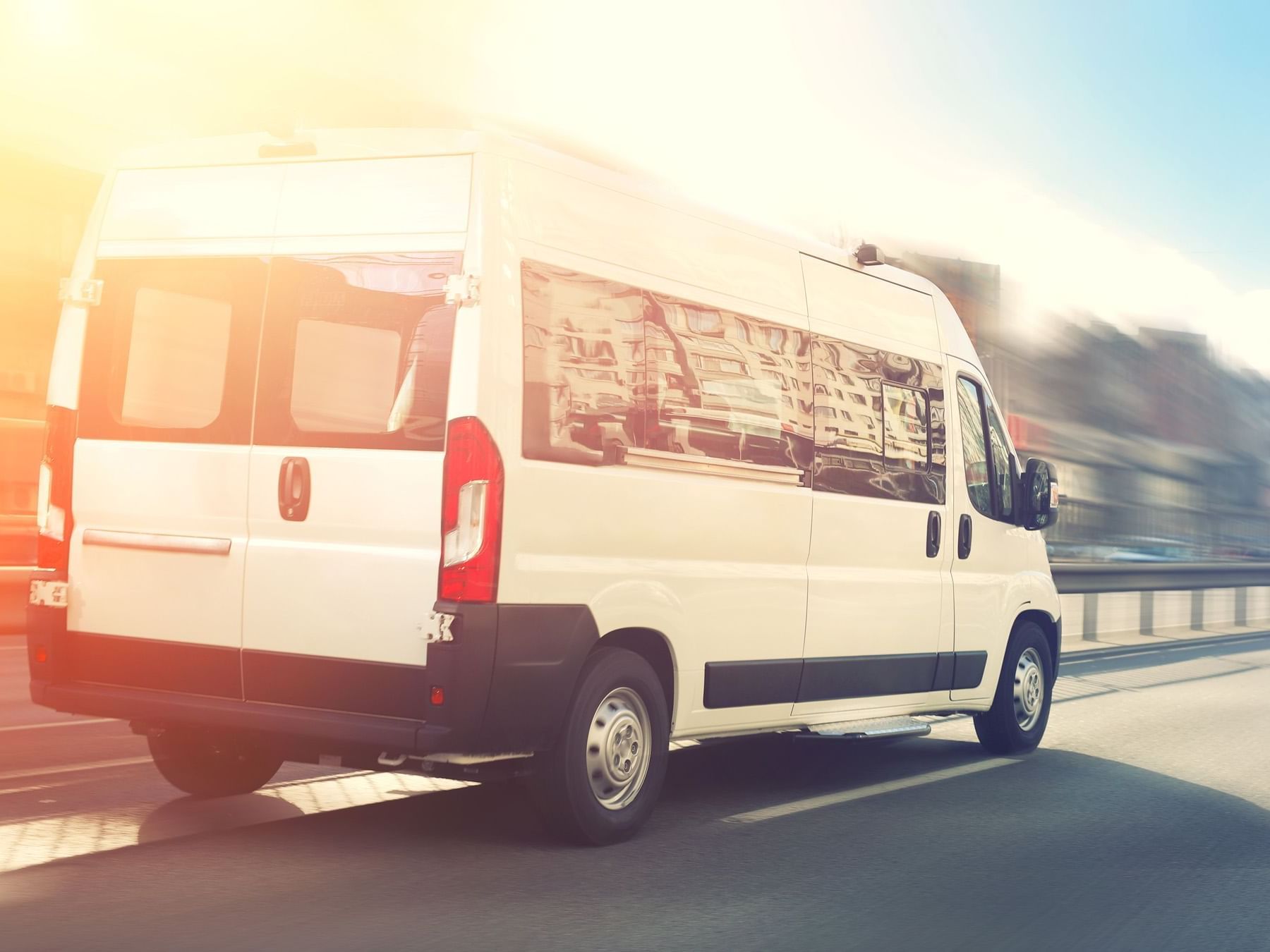 Free airport transfer
Book through our brand websites at least 4 nights and get free transportation. Review valid terms and conditions when booking this promotion.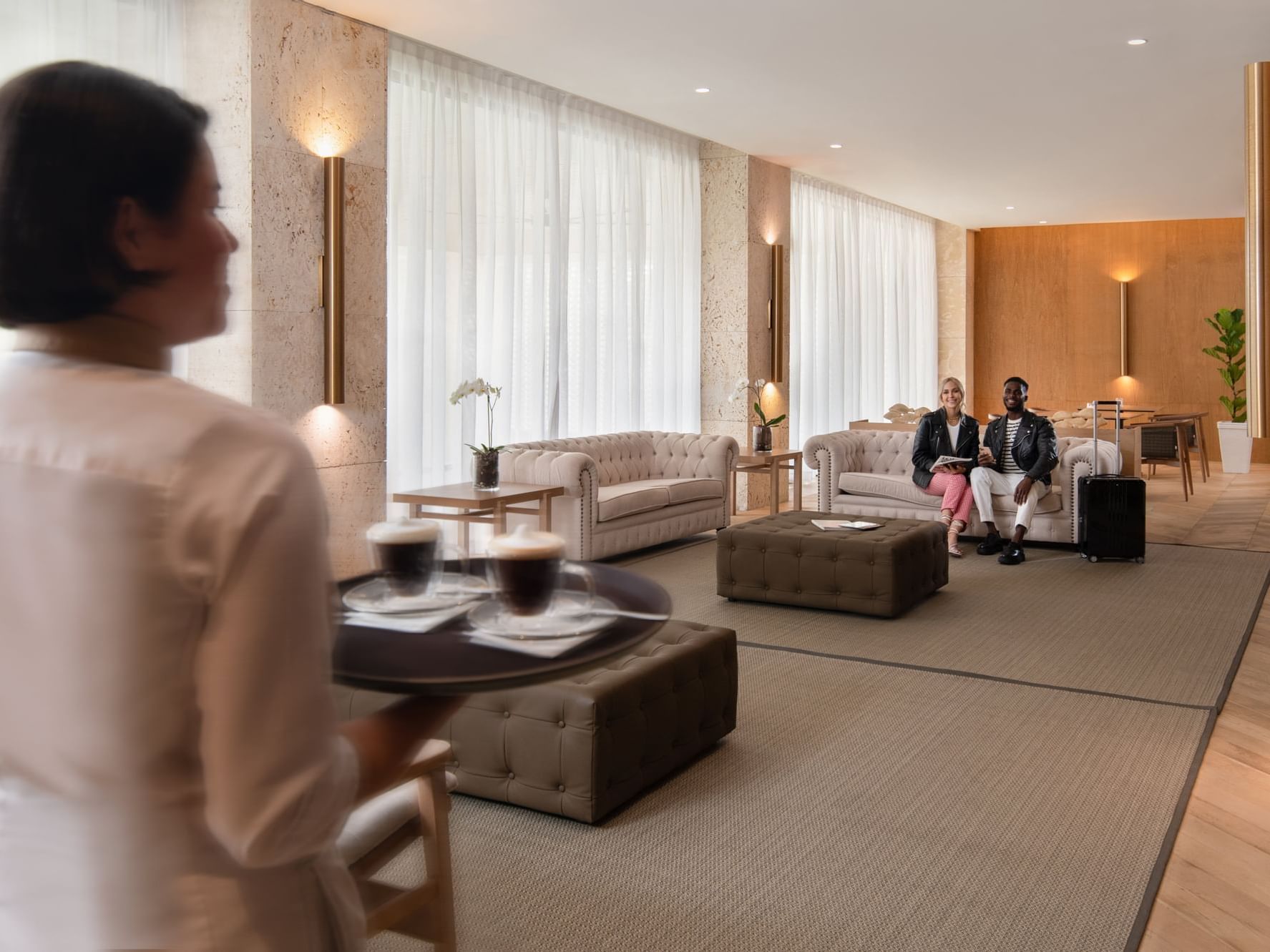 Live Aqua Club Level
Something that I greatly enjoy about Live Aqua Exclusive Level is its indulgent treats: the Butler, access to the Aqua Club Lounge and an astonishing catalogue of reservations and benefits made just for me. Learn more.
I love Aqua Live
Amazing place! It was my first time here and I loved it I will definitely come again next year, food and drinks is good and Jhon is our favorite server Here super nice guy! The ocean view is also incredible 100% recommend to visit.
-
It gets better every time!
Originally wrote a 12,000 character review but didn't realize I can only have so many characters on Trip Advisor. I will put my full review in the extended details section.
My wife and I went on our Honeymoon to Live Aqua in October 2020 from the 4th to the 12th. Upon arrival we were greeted with open arms by Angelica and went over how things were ran at the hotel. We upgraded to the oceanfront room and were given complimentary Aqua Club bands. The room is great but didn't necessarily need the Aqua Club.
There are plenty of restaurants if you are a foodie but we enjoyed the Varenna (Italian) and MB the most. During the day Jose's grill is an absolute must between Friday and Sunday! I ate several servings a day from Jose's grill. Jesus, Chef Norvallen, and Chef Willan took care of us at dinner!
-
Our favorite location Cancun
We travel to Mexico, Cabo, Puerto Vallarta and Cancun. These are the best accommodations, serving, and food we have ever had. Bruno in the Seafood restaurant made us feel at home and that all our needs were met. Danny in the Club lounge made the best Bloody Mary my husband has ever had. My massage was amazing. The beach is ideal and beautiful.
-
Wedding excursion
We planned a destination wedding here, and it was absolutely phenomenal! We had 26 guests and every single one of them was blown away by how fantastic the resort was. Not only was it beautiful, but the FOOD…The food was AMAZING! We had two chefs in our group and even they were impressed. The service was fantastic as well, everyone was beyond helpful and friendly. They truly go above and beyond to make sure each and every guest is happy and has everything they need/want. There are also lots of included activities for guests who want to do more than relax by the beach or pool, as well as exciting night life options! There are tons of upgradable amenities as well, including their fantastic spa. We had a wonderful couples massage and a few of our guests booked massages and facials - highly recommended!!
All in all, the entire resort is fantastic and well worth the money! We will definitely be back.

-
Sd0rris
LIVE AQUA IS AMAZING!


My wife and I would love to thank Christi and Ruddy for blessing us with there presents. We loved our room and service from the both of them. We loved everything, the accommodations, on to the food. Choose Live Aqua for a Vacation stay!
-
Larry & Salome
A wedding and best relaxation
The team at live aqua seriously go above and beyond for one's comfort. Everyone is very welcoming but my biggest surprise came from 2 employees. Guadalupe grilling by the pool, and coordinator Cristy. Both of them made me feel like family, cared about and taken care of. Cristy had surprises lined up for us and we couldn't have been more happy with the results. Definitely will be coming back and recommending this place to everyone!
-
Juan A
7 full days of actual paradise
Christi the wedding planner was an absolute dream. She was so welcoming and wonderful. The hotel was beautiful and so comfortable. 100% luxury the whole time. The turn down service was my favorite part! The wedding and the wedding surprises were gorgeous. All of the food and drinks were delicious #Abantowedding2022

-
Amanda A
What's Nearby
Top Things To Do in Cancun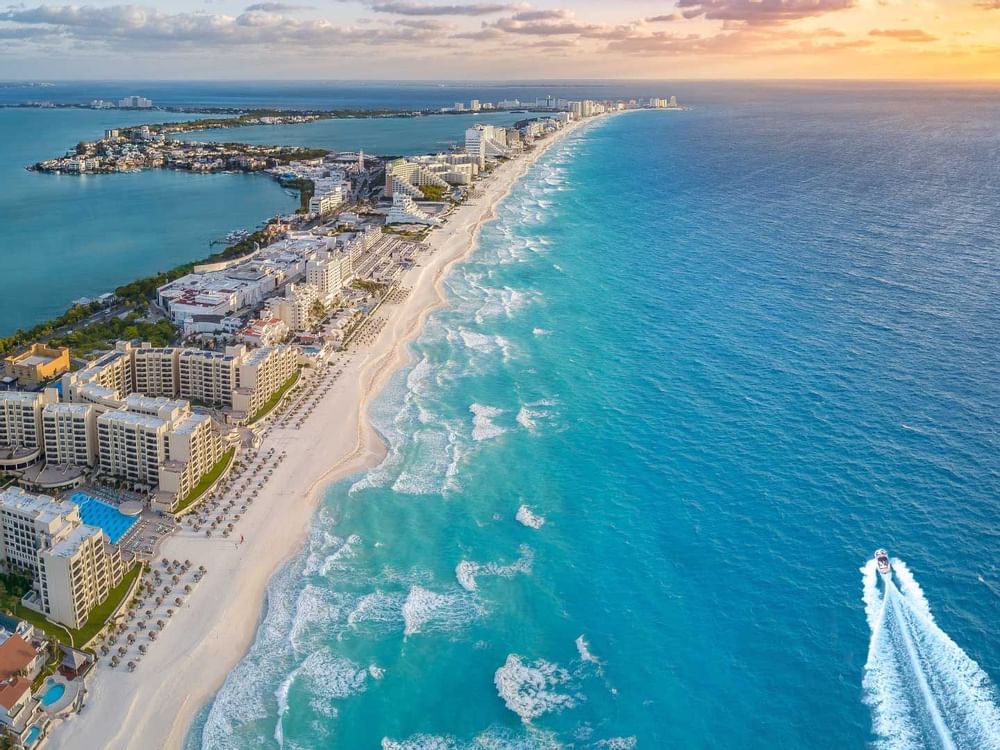 Live Aqua Beach Resort Cancún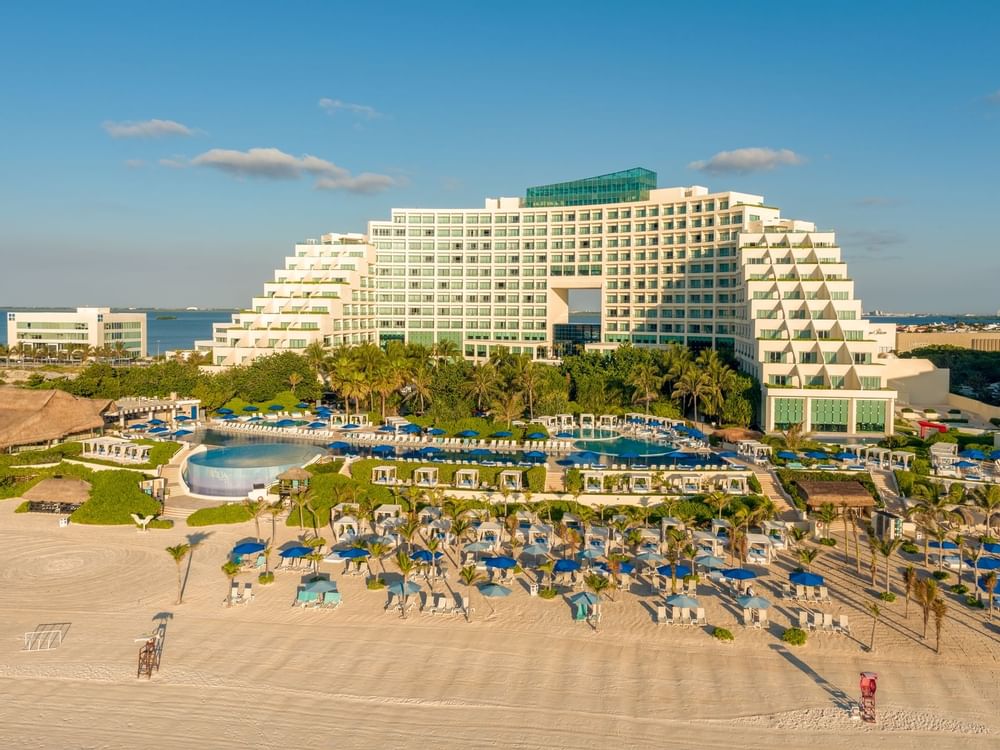 Live life to the fullest at this adults-only luxury beach resort with premium accommodations, gourmet restaurants, seven relaxing pools and an exquisite spa.
Fiesta Americana Cancún Villas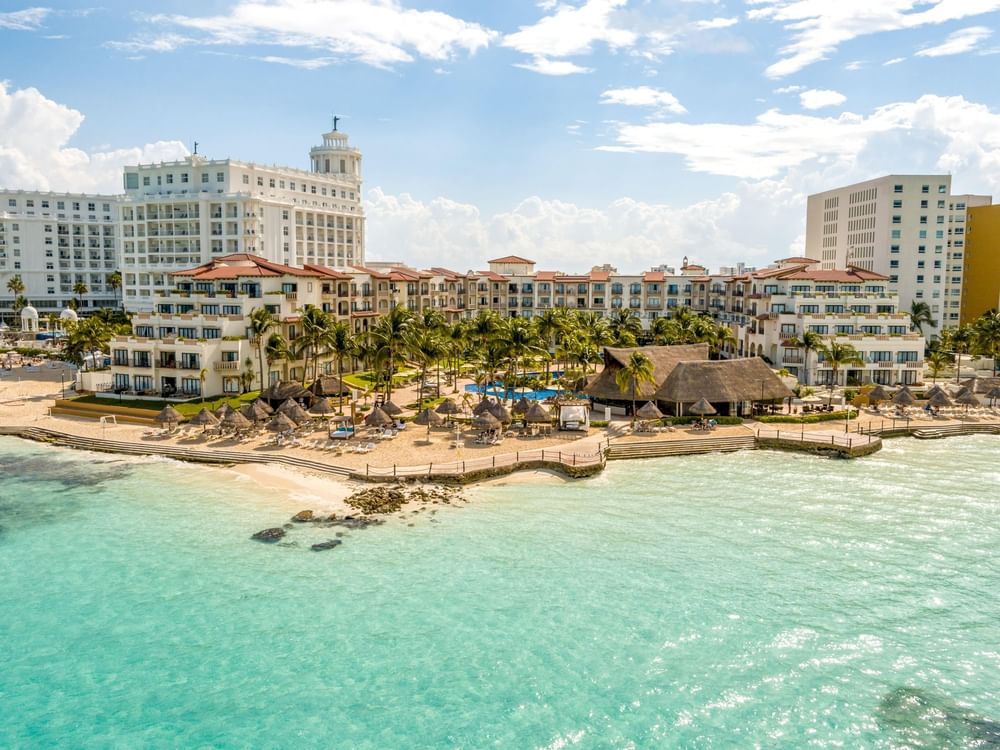 Framed by turquoise waters, a pristine beach and brilliant sunrises in the Cancun Hotel Zone, this resort is an unforgettable family-friendly getaway.
Fiesta Americana Condesa Cancún All Inclusive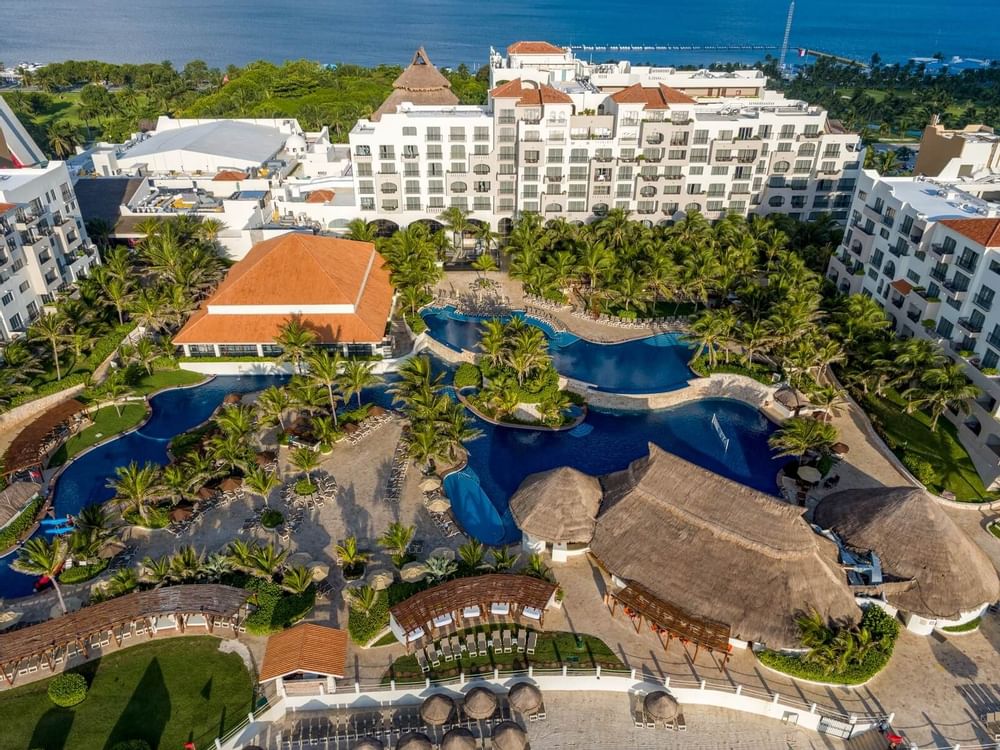 Enjoy a treasured all-inclusive family vacation with exceptional accommodations, cuisine, entertainment and rich cultural and recreational activities in this amzaing Cancun resort hotel.
Grand Fiesta Americana Coral Beach Cancún All Inclusive Spa Resort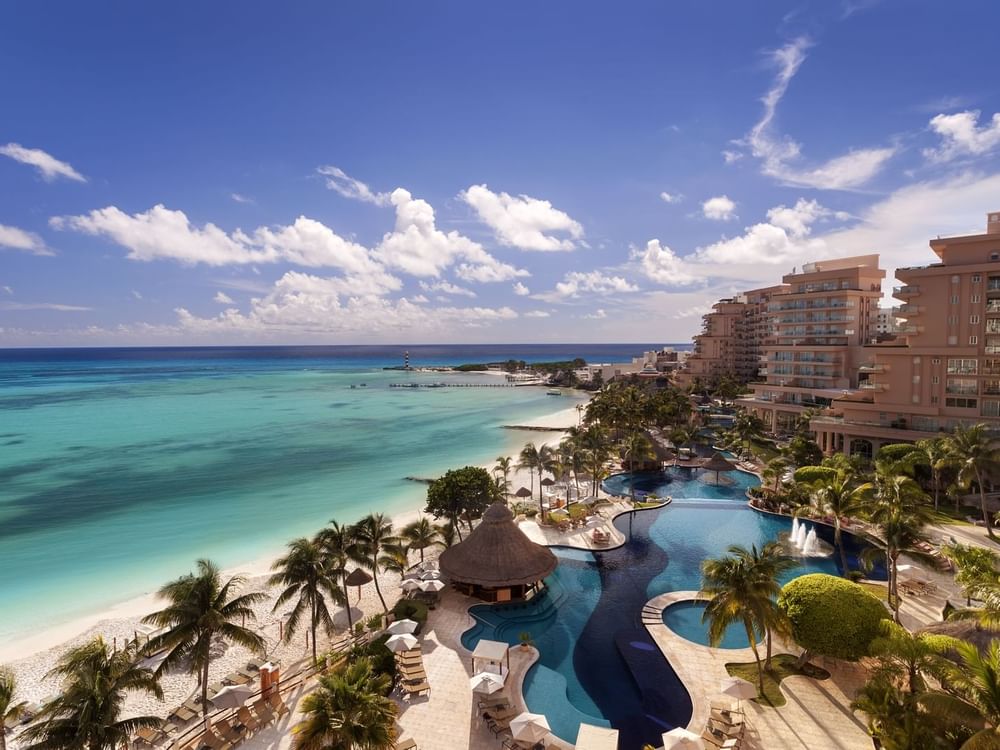 Set on Cancun's finest private beach, this incredible resort blends award-winning luxury and service moments with amenities like a Kids Club and a spa.
Xcaret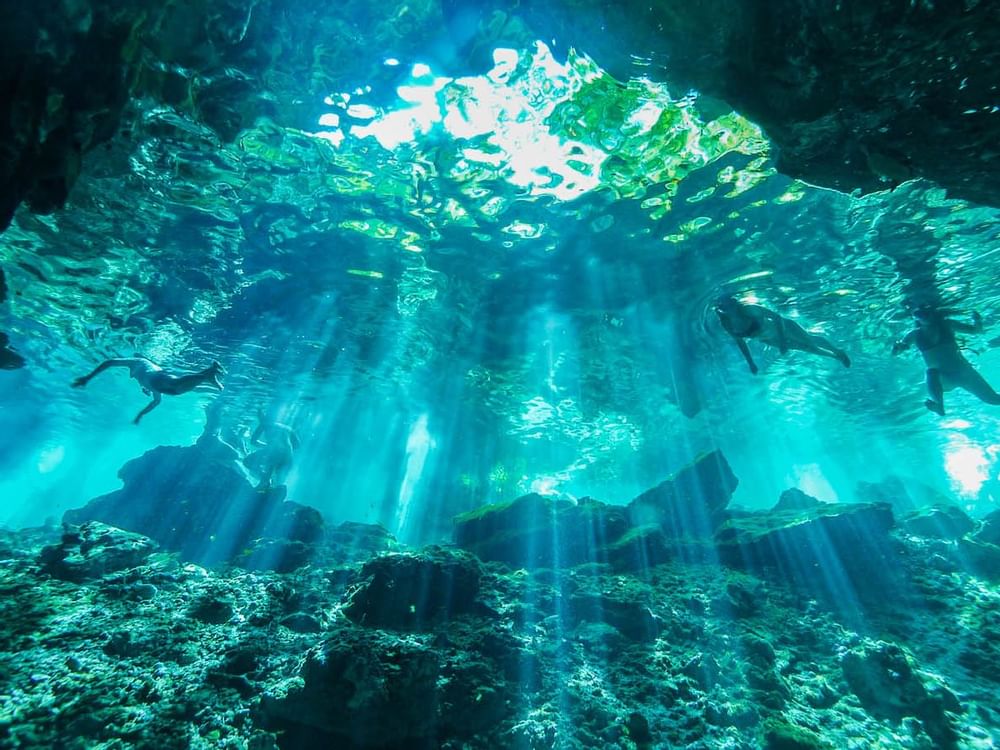 Xcaret showcases over 50 exciting attractions, surrounded by jungle, underground rivers and the blue waters of the Caribbean Sea.
Chichen Itza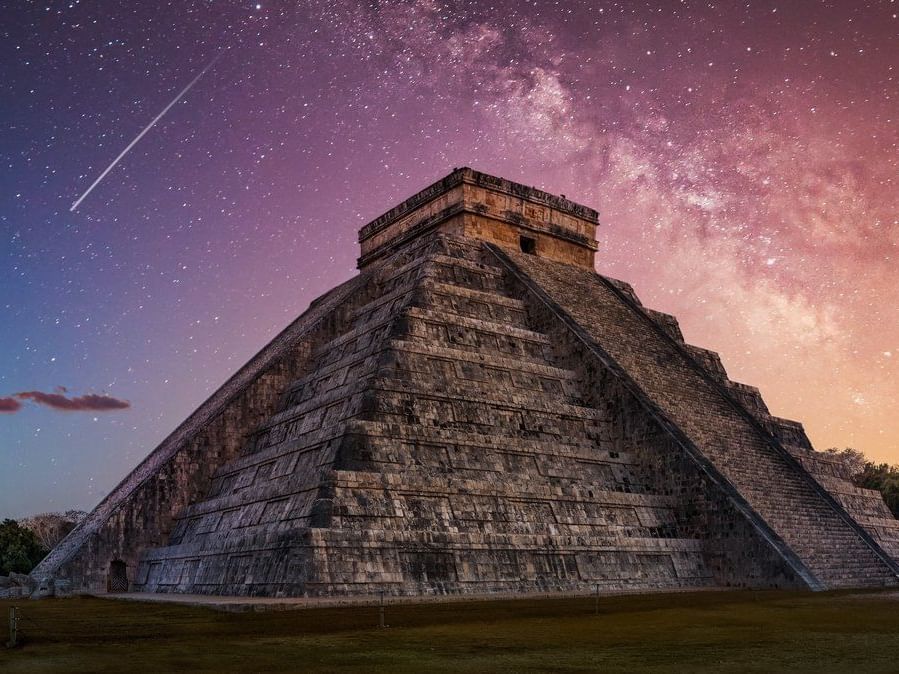 One of the Yucatan Peninsula's most noteworthy landmarks, Chichen Itza is a complex of Mayan ruins dating back to around 600 AD.
Tulum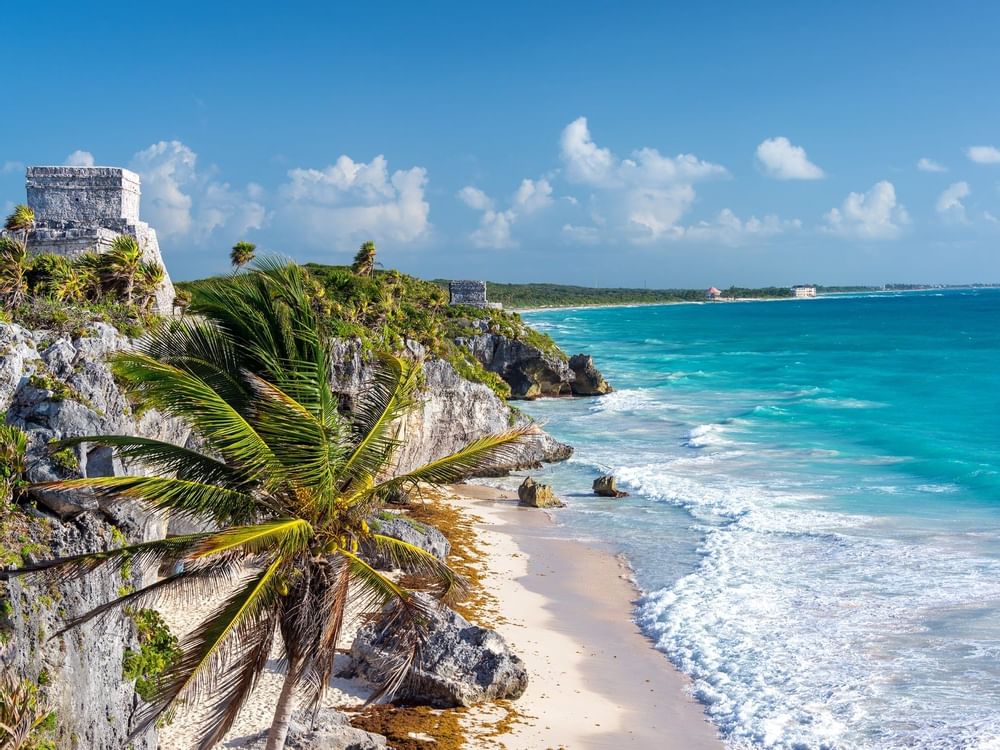 Located about 80 miles south of Cancún on the Caribbean coast, Tulum is known for its preserved ruins of an ancient Mayan port.
Kohunlich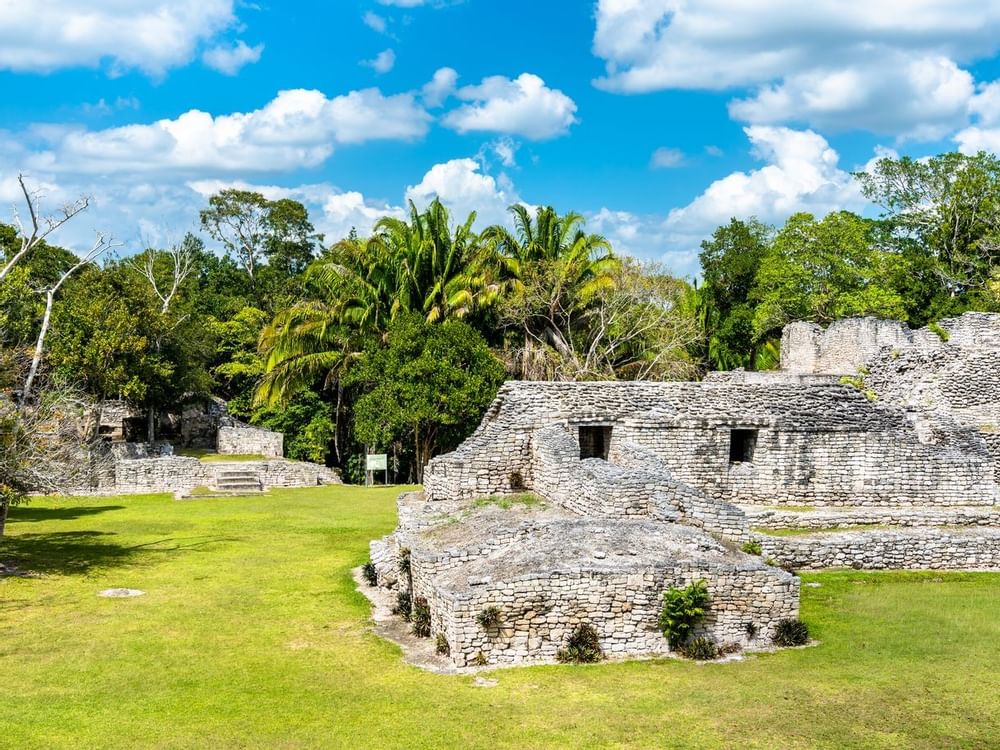 Kohunlich is a Mayan city and ceremonial center, located about 65 kilometers from Chetumal. It is part of the Bec River region, close to the border between Mexico and Belize.
Live Aqua Beach Resort Cancún
Fiesta Americana Cancún Villas
Fiesta Americana Condesa Cancún All Inclusive
Grand Fiesta Americana Coral Beach Cancún All Inclusive Spa Resort