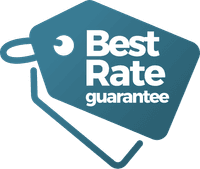 We guarantee our rates. If within 24 hours of reserving with us you find on another website belonging to a different online travel agency a lower rate for the same trip you reserved, we offer to match the total price of your reservation. For more information visit our FAQ's page
Don't Miss Out on Lower Rates!
Want to get even more out of your stay? Become a La Colección member and receive exclusive deals, discounts and perks, specially designed to enhance your vacation.
Live Aqua Beach Resort Punta Cana
Discover Our Adult Only Resort in Punta Cana Beach
Chic, modern and elegant, Live Aqua Beach Resort Punta Cana is designed to inspire. You will find our sophisticated, adults-only resort in the Uvero Alto district of Punta Cana – a magical destination with pristine beaches, lush vegetation and world-class entertainment. Stretch out in sumptuously designed rooms and suites, many of which boast private terraces with infinity pools. Sip and savor at one of our varied restaurants and bars, where we celebrate the flavors of Italy, Japan and other countries – as well as the delicious regional cuisine found here in this adults only Dominican Pepublic Punta Cana resort. Start your day with a beach yoga session. Refresh in our tranquil, secluded spa, which offers a wide range of therapeutic treatments. Catch a nighttime show in our impressive indoor theater. There is no limit to what you can do at Live Aqua Beach Resort Punta Cana.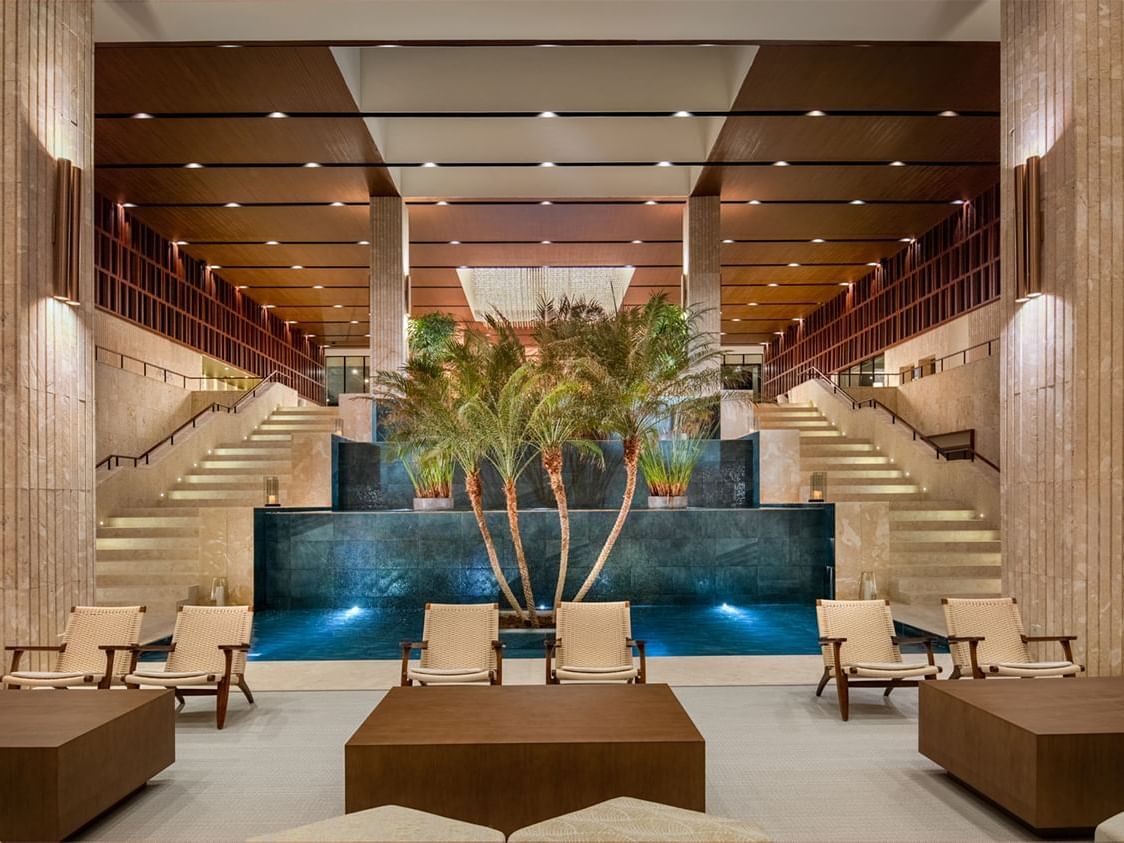 Hotel Amenities & Services
We've thought of every detail so that you have all of the amenities you need to make your Punta Cana visit as comfortable as possible.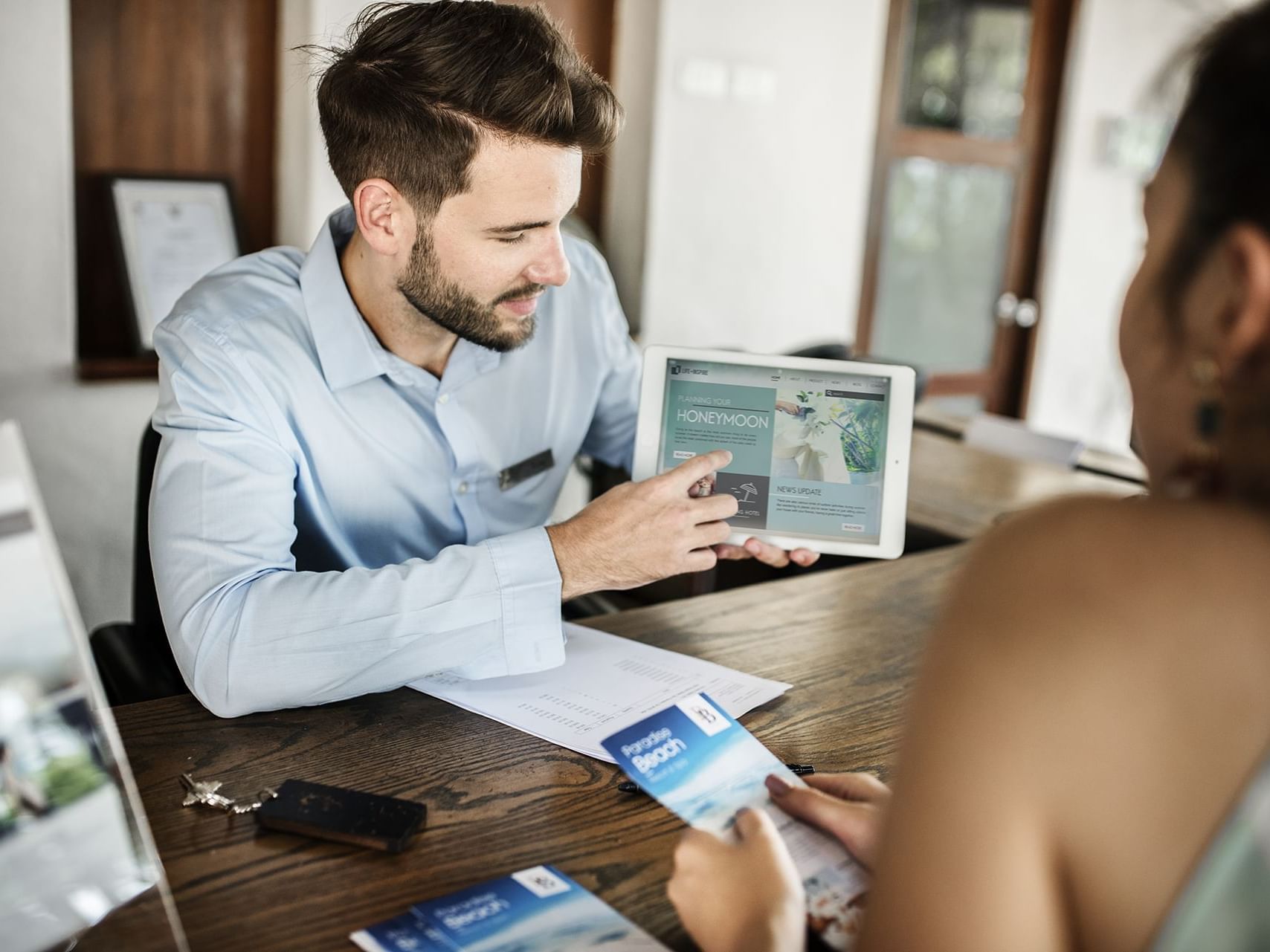 Travel Agency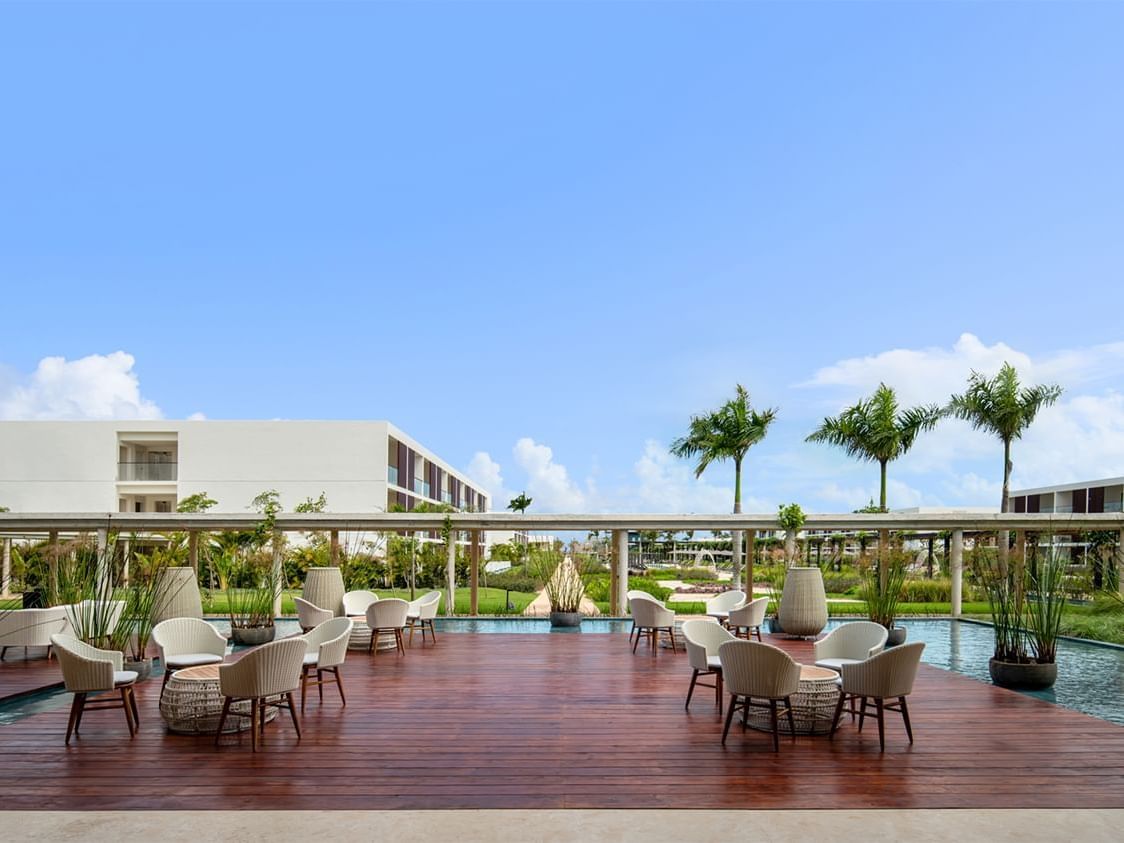 VIP services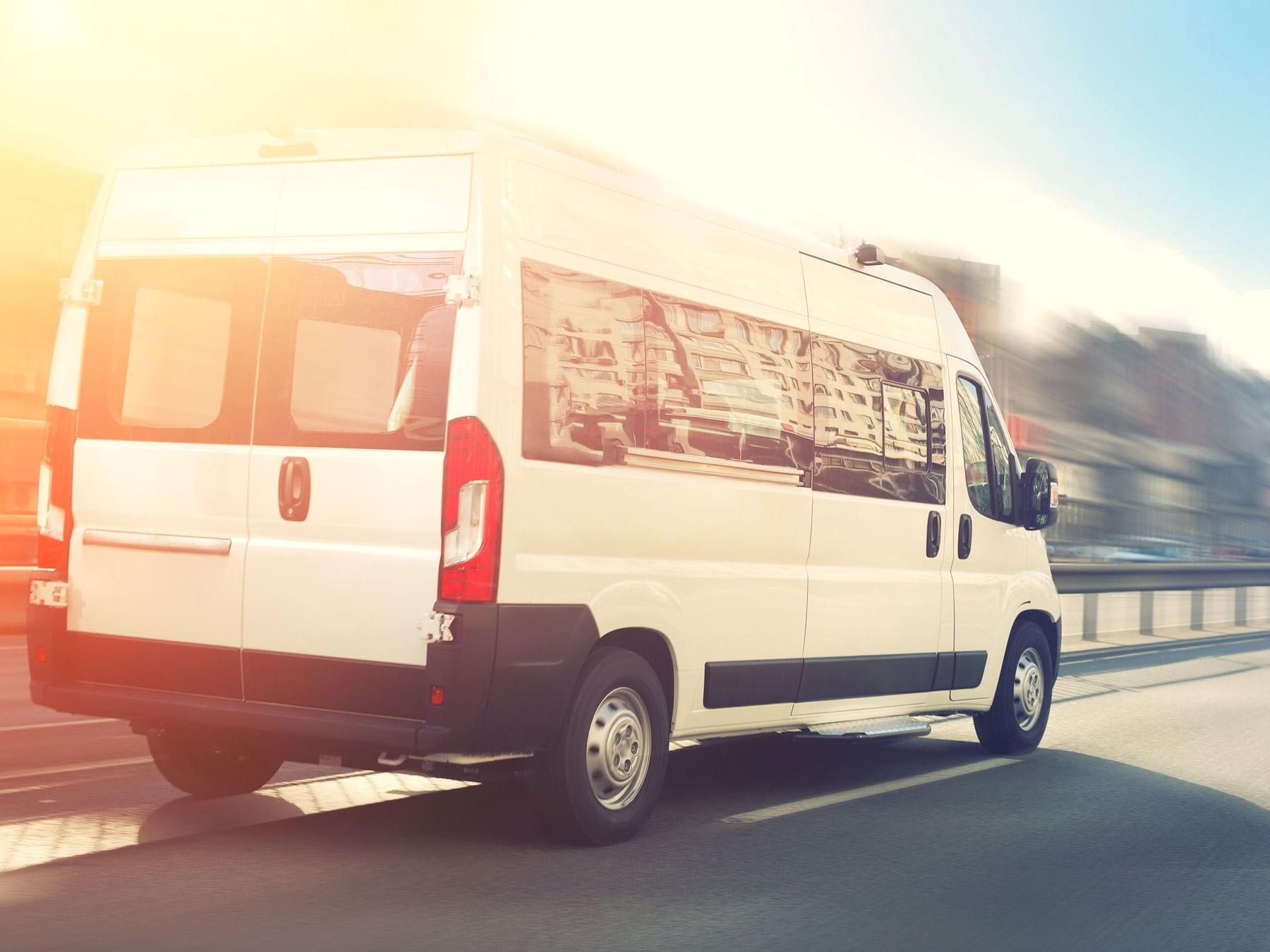 Free airport transfer
Book at least 4 nights from our website and get free transfer to the Punta Cana International Airport (PUJ). Does not apply to hotel + flight package reservations.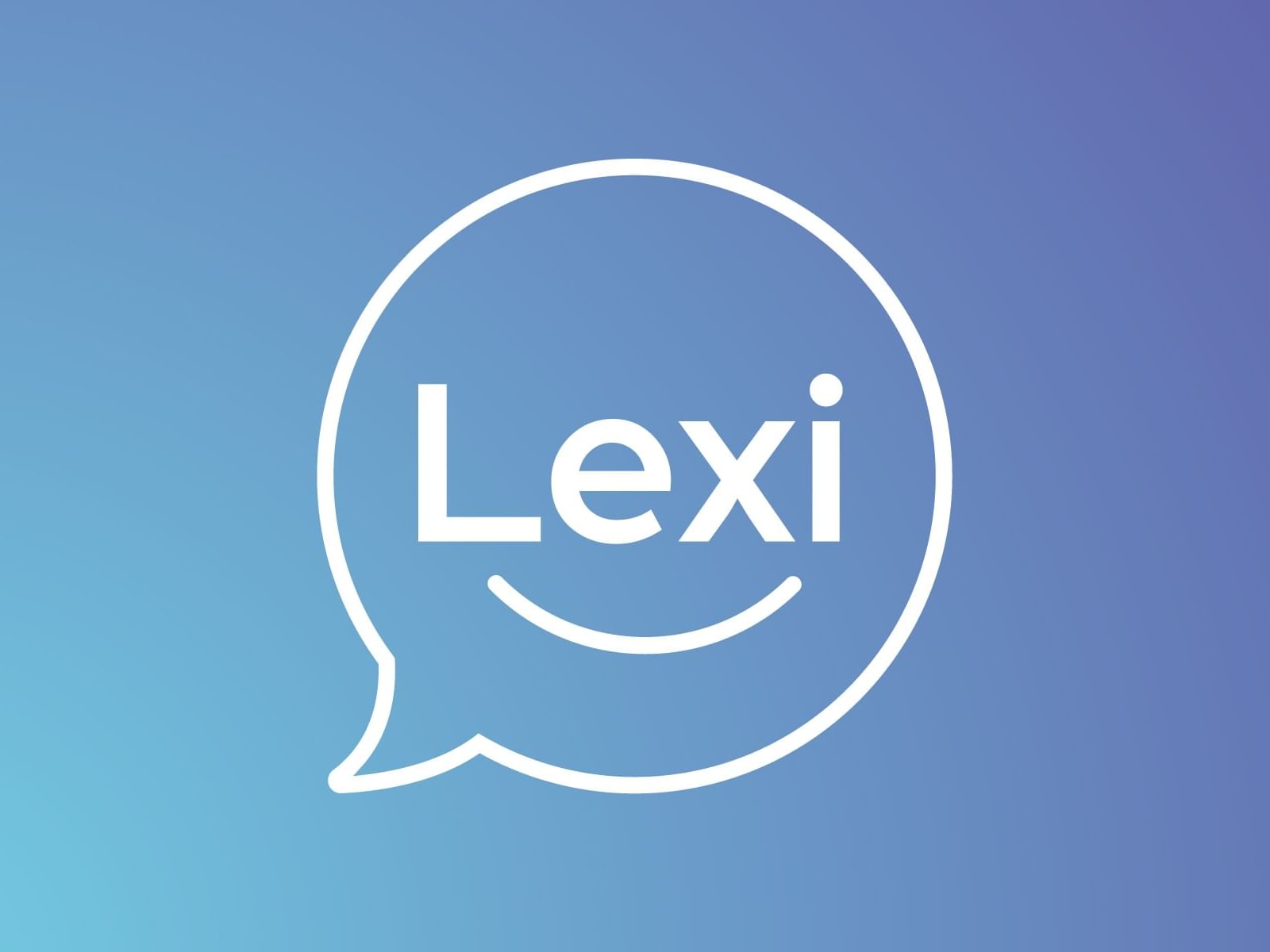 Digital concierge
" Hi!, I'm Lexi
Your digital concierge, I'm ready to support you in whatever you need, such as attending your requests, clarifying your questions and most importantly, making your stay unique.
Get to know me and discover everything I can do for you. "
Beautiful hotel with amazing staff. Perfect wedding venue.
We spent our wedding & honeymoon week in Live Aqua Punta Cana, which was the best choice ever.
Even before our arrival we got so much help and attention specially from Beatriz, our wedding manager.
She was always helpful and ensured for us the perfect wedding from our first contact till our departure from the Hotel.
Besides our wedding, she even organised a birthday surprise ( room decoration/ birthday cake..) for my husband.
She is an amazing person and a very passionate and professional wedding manager.
Before our wedding Stefanie made magic with my hair and makeup. It was so beautiful.
Upon our arrival at the hotel they welcomed us warmly and they invited us directly to the Aqua Club (VIP checkin), where we got an upgraded room, which was just a few meters away from the ocean. Adrian at the Aqua Club reception is super helpful and amazing guy.
The view was stunning from our room and from our own, private rooftop.
The staff was really impressive and fantastic!! They treated each guests very friendly and professional.
At the beach and the pool area the cocktails & foods were always above the expectations.
Luis at the Aqua Bar on the beach prepared super delicious cocktails and Erica always made sure that we don't have empty glasses :)
We also met with Yeison at the beach almost every day and we had so much fun with him!
He speaks many languages and he is so friendly and cool!
We had a private romantic dinner at the beach, where we ate literally the best meal ever. Huge thanks to Chef Reimy for this unforgettable dinner.
At the restaurants we met with so many amazing people every day.
Edward, Martin & Yulianna welcomed us in several restaurants and they were always super.
The hotel has every day fitness activities where Rafael, the fitness instructor makes crazy good sport activities.
During the breakfasts we sat mostly at Daniel's tables and I must say that this guy is incredible. He has so much energy and always extremely friendly with the guests. He made us many times special tables which were beautiful.
In conclusion everything was perfect and we cannot complain about any second what we spent at the hotel! Can't wait to be back!
-
Rita Szepvolgyi
Exclusive Offers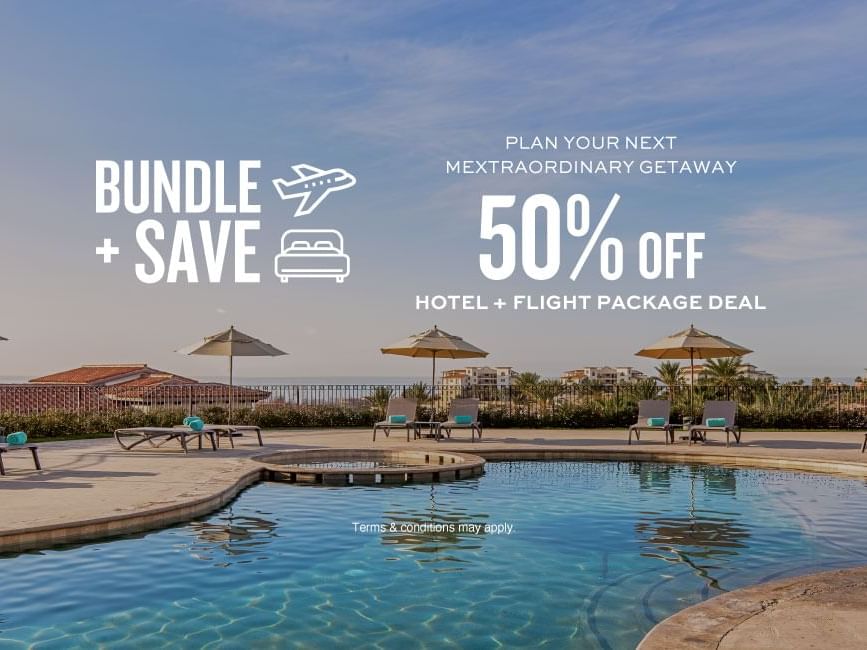 Exclusive Offers
Bundle + Save
Plan your next mextraordinary getaway
50% off hotel + Flight package deal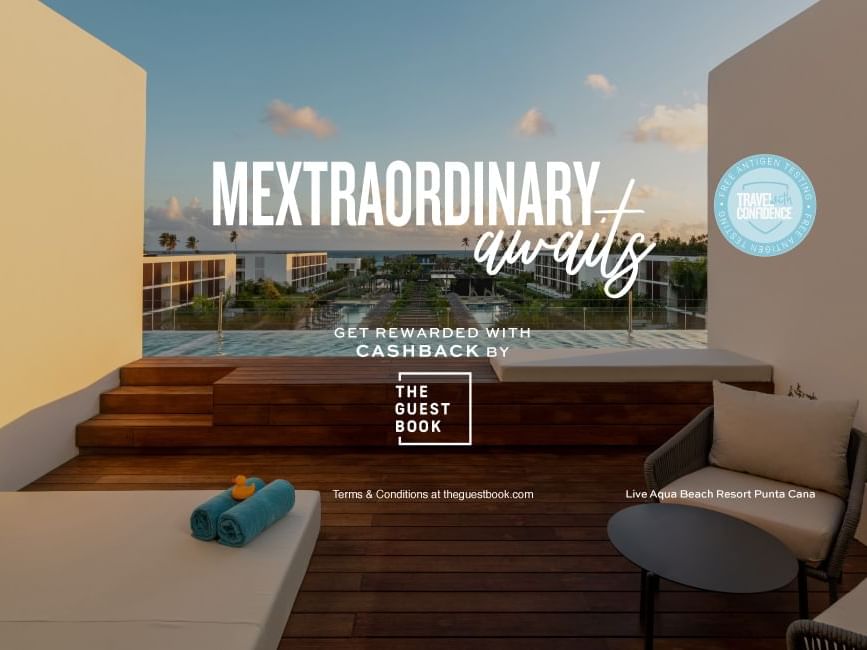 Exclusive Offers
Get rewarded with cashback by the Guestbook
We've partnered with the guestbook to give you cash rewards. Each time you stay at la colección resorts you earn toward your next reservation, donate for a cause or get cash back with gift cards.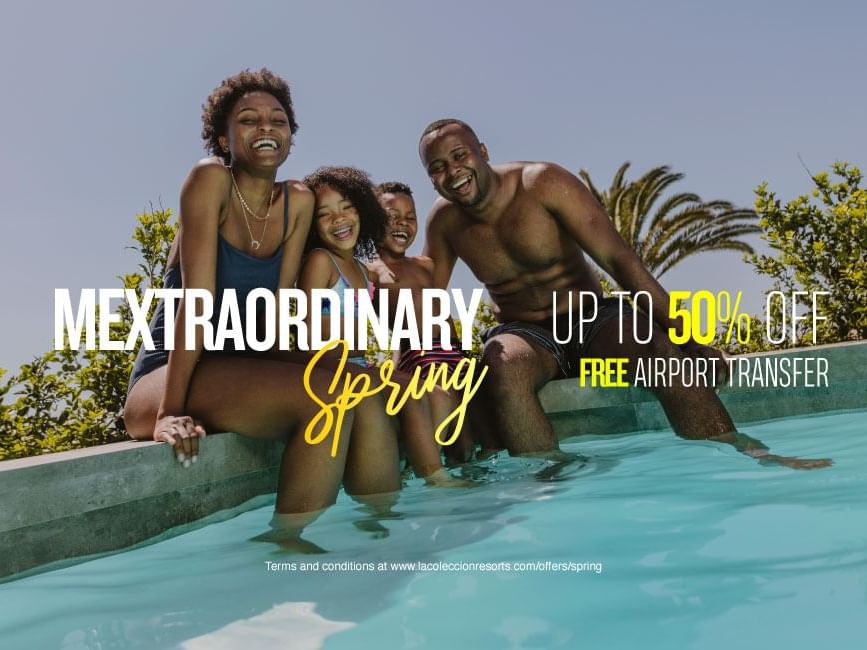 Exclusive Offers
Mextraordinary Spring
What Could Be Better Than Breathing In The Ocean Breeze, Soaking Up The Sun, And Knowing The Little Ones Are Having A Blast?
*Transportation included exclusively when booking on our websites 4 nights or more at participating beach hotels.
Free transfer to the airport does not apply at Fiesta Americana Cozumel All Inclusive, Fiesta Americana Acapulco Villas, Fiesta Americana Cancún Villas and The Explorean Cozumel.
What's Nearby
Excursions & Things to Do in Punta Cana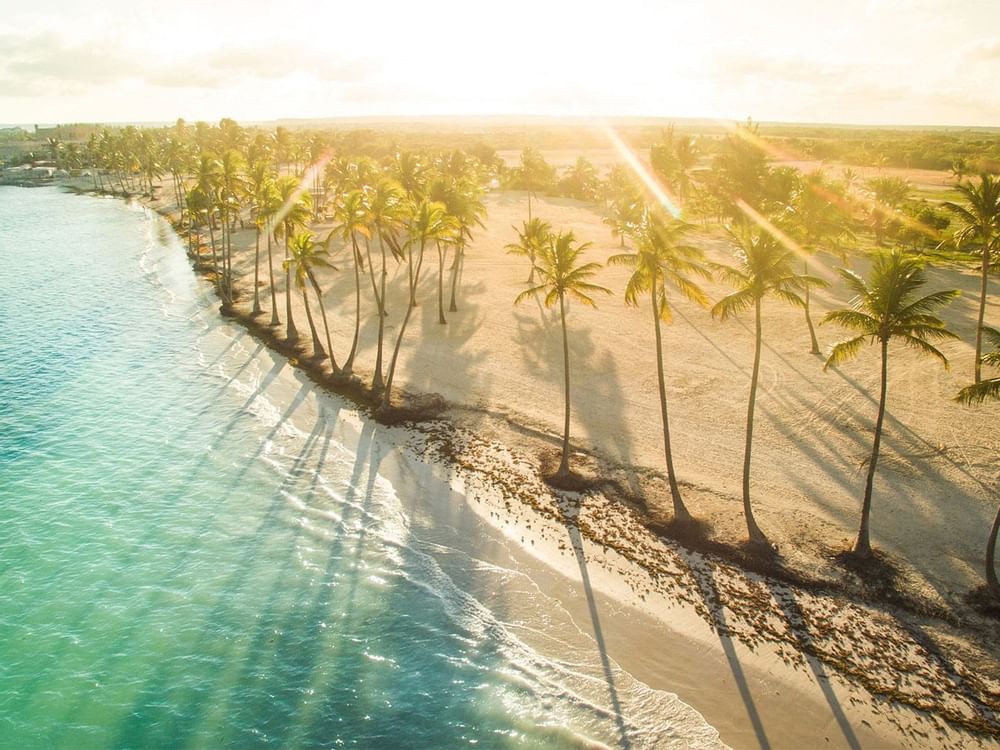 There is plenty to do, see and experience in Punta Cana.
Live Aqua Beach Resort Punta Cana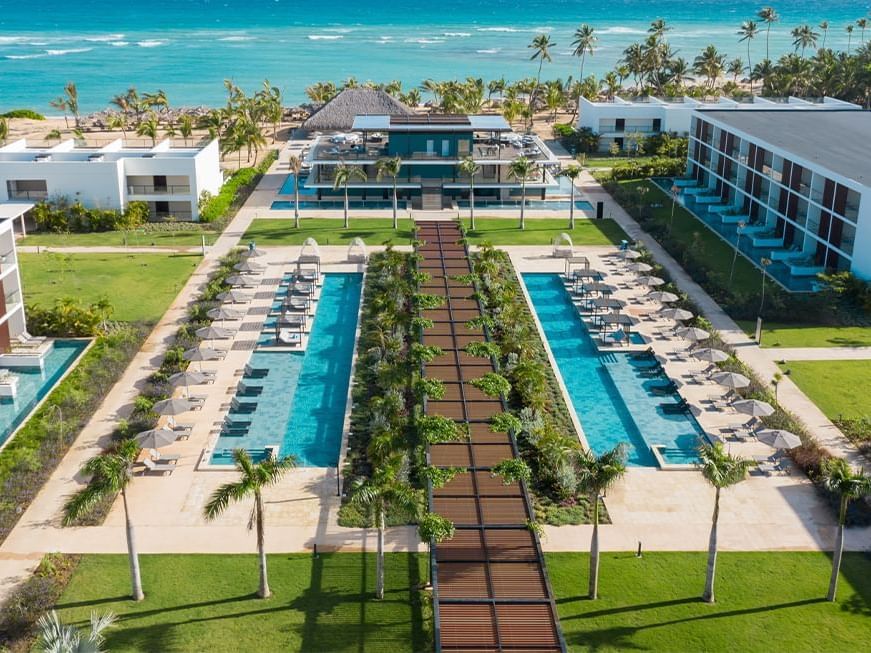 Escape to unrivaled elegance, glamor and luxury at a sophisticated retreat set on the golden sands of one of the most beautiful beaches in Punta Cana.
Punta Blanca Golf Club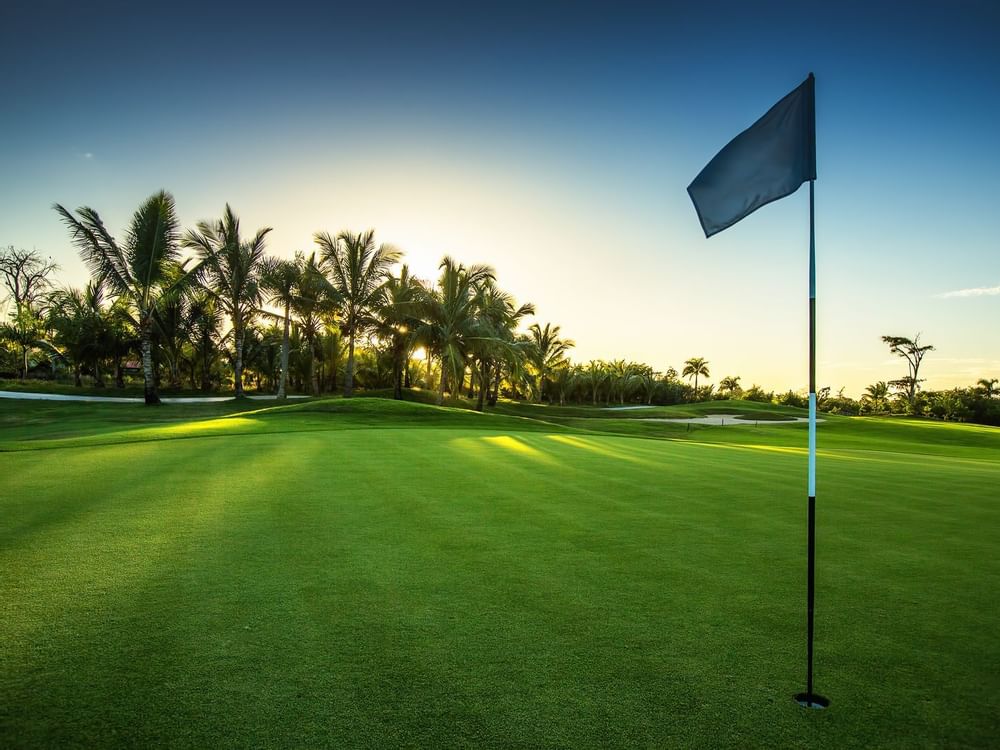 Designed by celebrated golfer Nick Price, Punta Blanca Golf Club has delighted visitors of all skill and experience levels for nearly 15 years.
Punta Cana Fishing Charters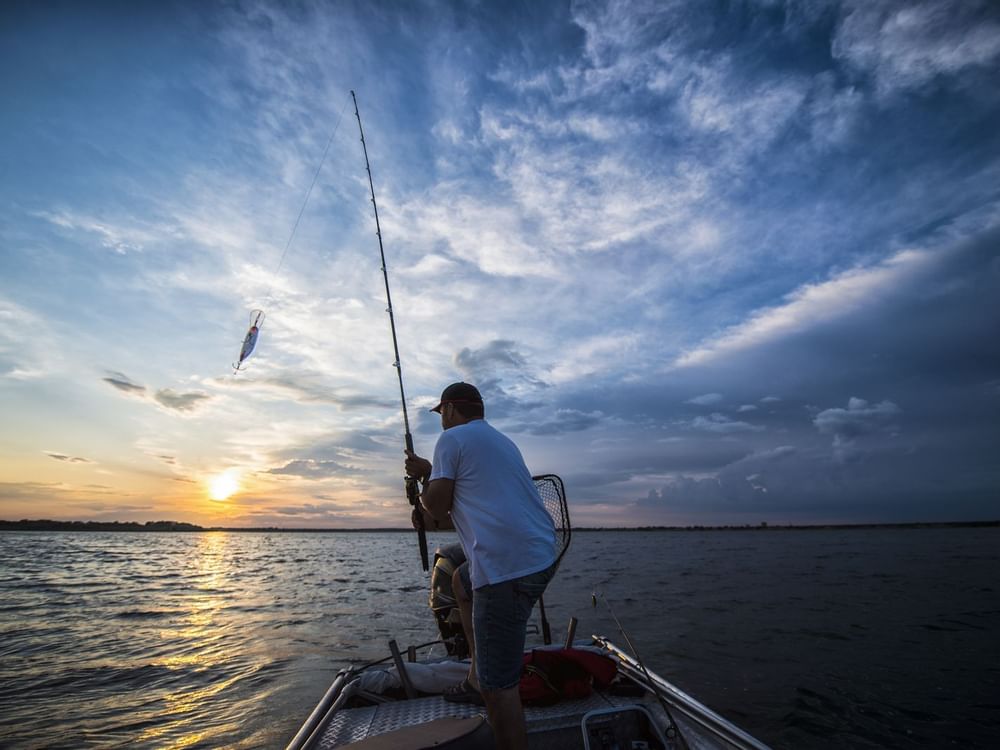 If you enjoy sport fishing, you'll love Punta Cana. There is a wide range of fishing charters here; many offer expert guidance, and some include door-to-door transportation.
Altos De Chavón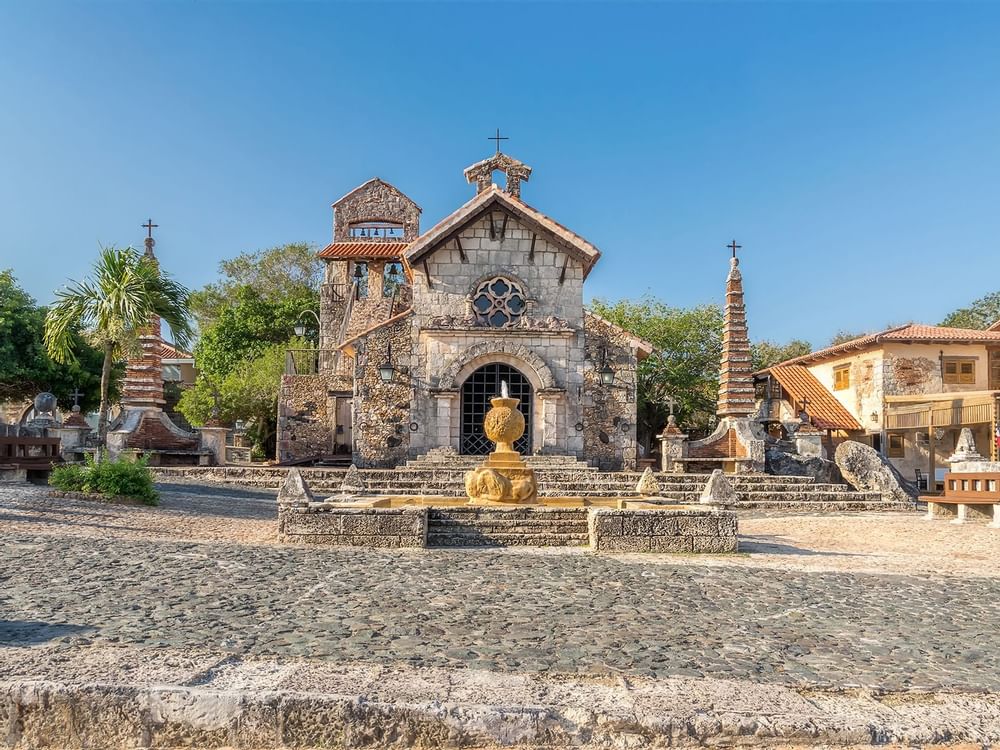 Altos de Chavón is a fascinating recreation of a 16th century Mediterranean village on a cliff overlooking the Río Chavón.
Isla Saona | Accessible by boat
Take a catamaran, sail or speedboat to this scenic island located off of the south-east tip of the Dominican Republic to experience the incredible turquoise water and beauty of the limestone cliffs. You may even see some dolphins following your boat!
Isla Catalina | Accessible By Boat
This small offshore island located approximately 1.5 miles from the mainland has an incredible coral reef for snorkeling and diving, perfect for those looking for a day-long excursion.
Santo Domingo
The capital city of the Dominican Republic is where the settlement of all the Americas began. Visit the first cathedral and the first hospital. Explore the cobblestone streets that wind through the Spanish colonial architecture and imagine that you're back in the 1500s. Enjoy the fine entertainment and restaurants for your pleasure.
La Romana | 1.5 Hours
Located approximately 1½ hours southwest of Punta Cana, La Romana is one of the largest cities in the Dominican Republic and is known for its superior golfing, beautiful beaches and shopping area.
Higuey
This small historical town is renowned for its large Basilica honoring the Virgen de la Altagracia, patron saint of the Dominican Republic. Stroll the small streets and sample some of the delectable local cheese and fresh fruit from the local markets.
Live Aqua Beach Resort Punta Cana
Punta Cana Fishing Charters
Isla Saona | Accessible by boat
Isla Catalina | Accessible By Boat