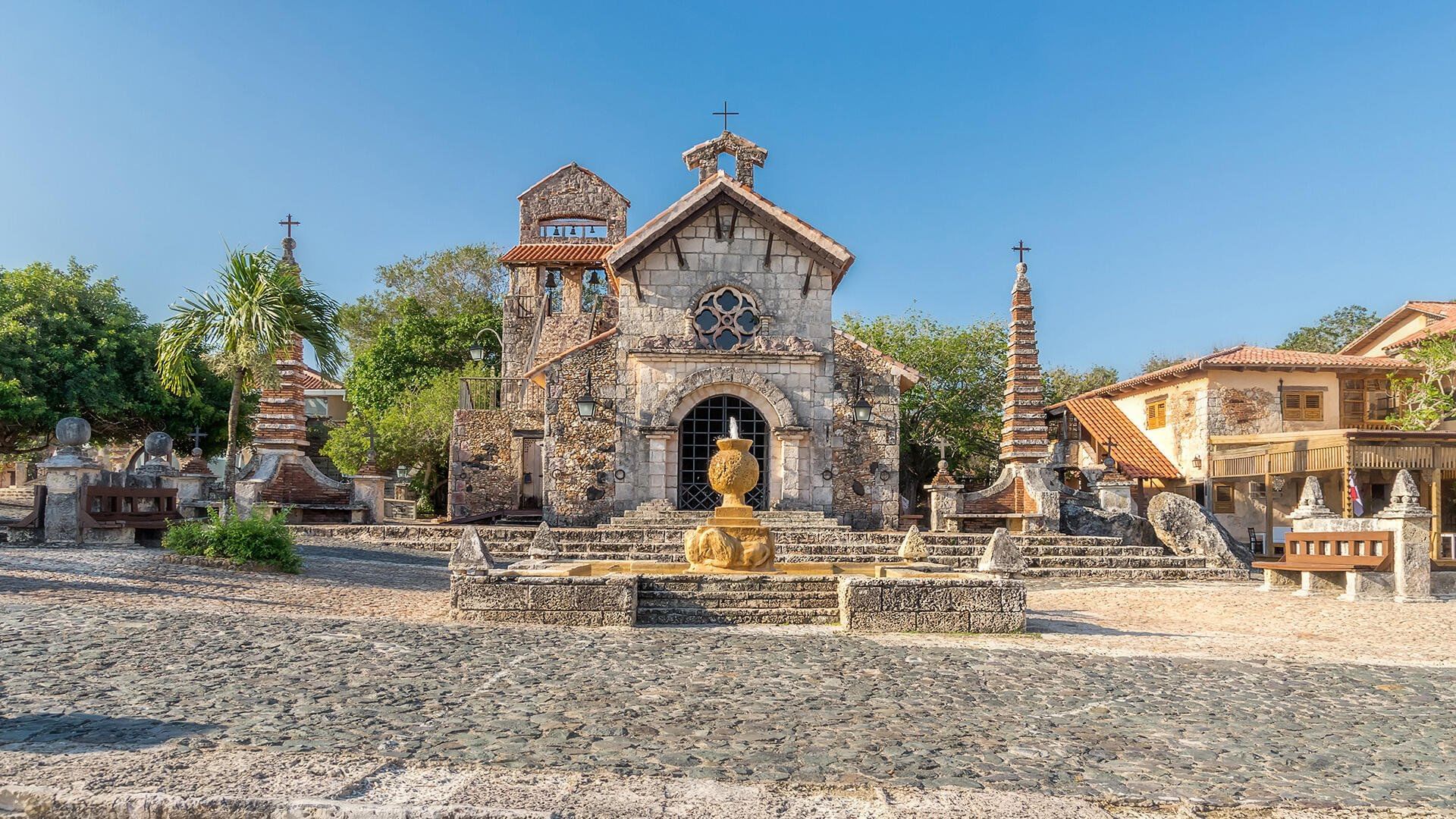 Our Surroundings
There is plenty to do, see and experience in Punta Cana. We've listed some of our favorite attractions below.
Altos de Chavón | 53.9 miles / 1 hour and 4 minutes
A fascinating recreation of a 16th-century Mediterranean village on a cliff overlooking the Río Chavón.
Saona Island | Accessible by Boat
While taking a catamaran, sailboat or speedboat ride to this scenic island located off of the south-east tip of the Dominican Republic, you will experience the incredible turquoise water and beauty of the limestone cliffs. You may even see some dolphins following your boat!
Catalina Island | Accessible by Boat
This small offshore island located approximately 1.5 miles from the mainland has an incredible coral reef for snorkeling and diving, perfect for those booking for a day trip for water activities.
Santo Domingo | 129 miles / 2 hours and 33 minutes
Santo Domingo is the capital of Dominican Republic and one of the oldest cities in the Americas. You will see the first cathedral and the first hospital. Explore the cobblestone streets that wind through the Spanish colonial architecture and imagine yourself back in the 1500s. Enjoy the incredible nightlife, shopping, cultural points and a great array of restaurants all over the city.
La Romana | 51.3 miles / 56 minutes
One of the largest cities in the Dominican Republic, La Romana features pristine beaches and world-class golfing, among many attractions.
Higüey | 32.7 miles / 42 minutes
This historic town is best known for the Basilica of Virgen de la Altagracia, patron saint of the Dominican Republic. It is well worth spending the day here and exploring the town's many unique local markets.