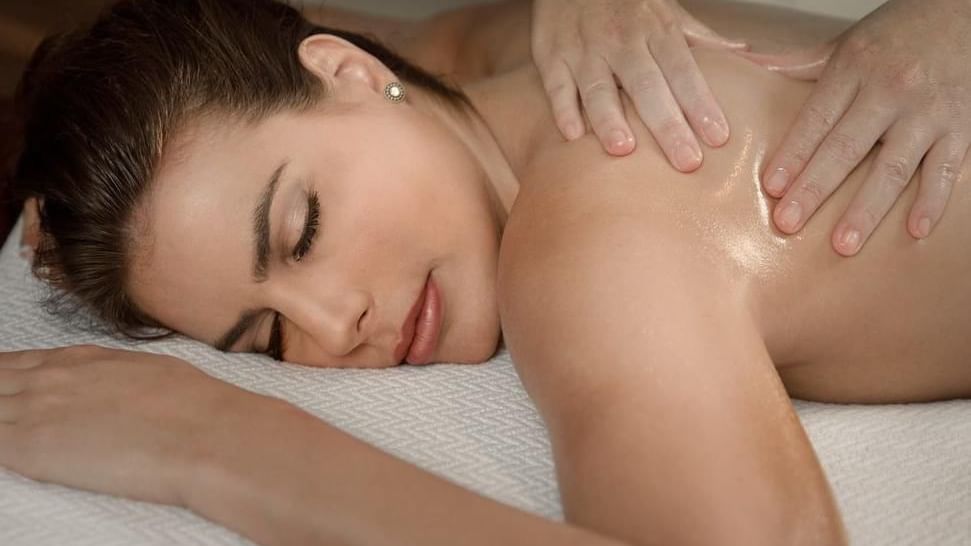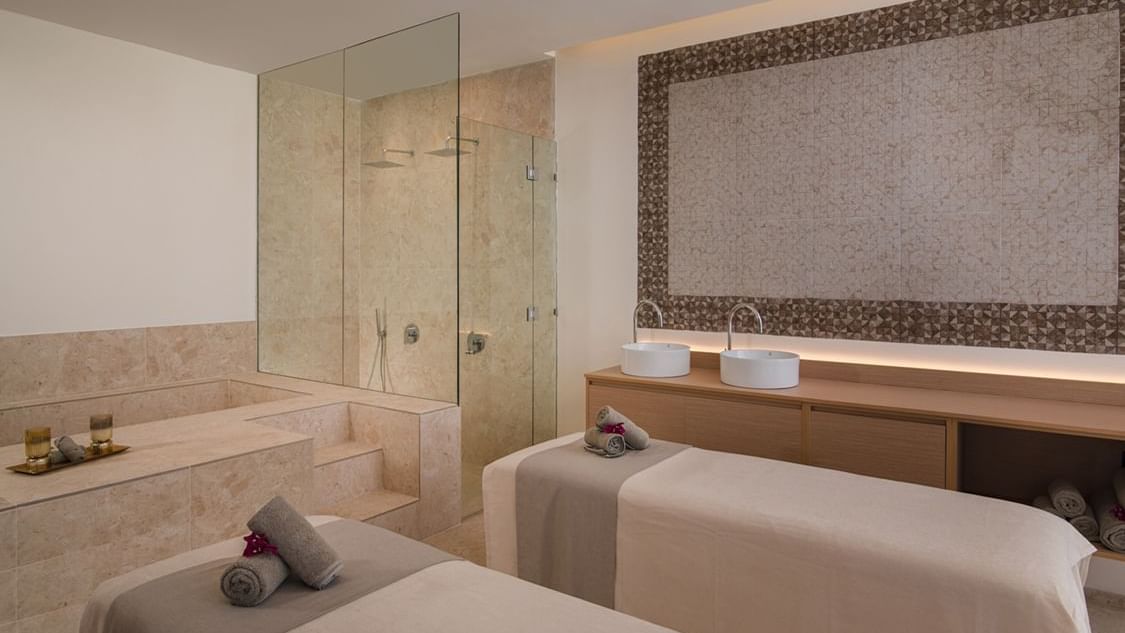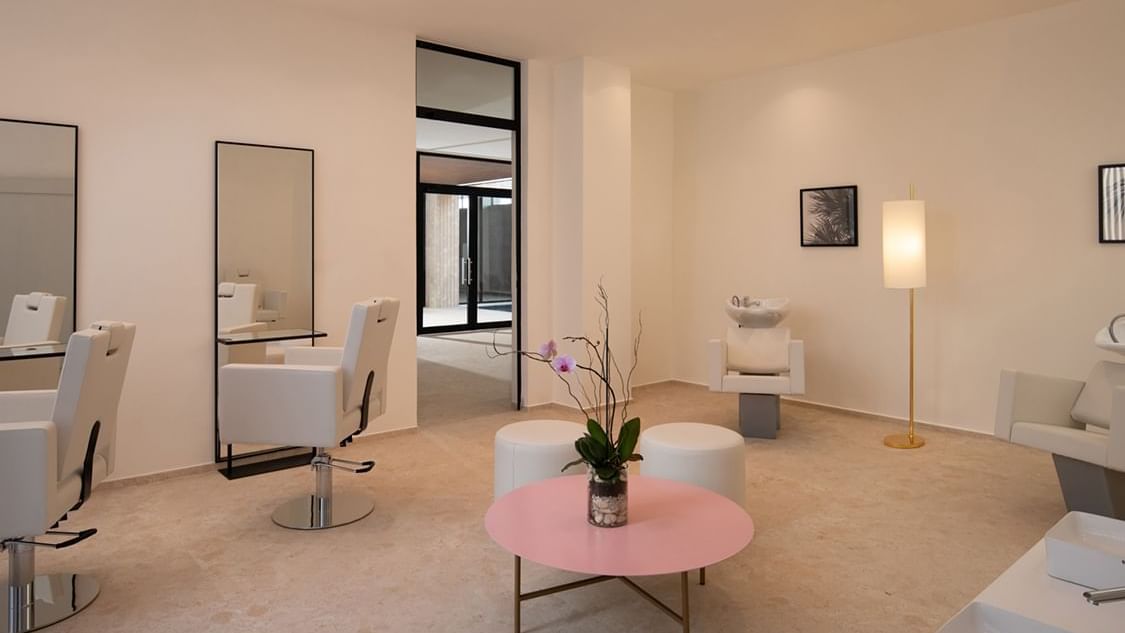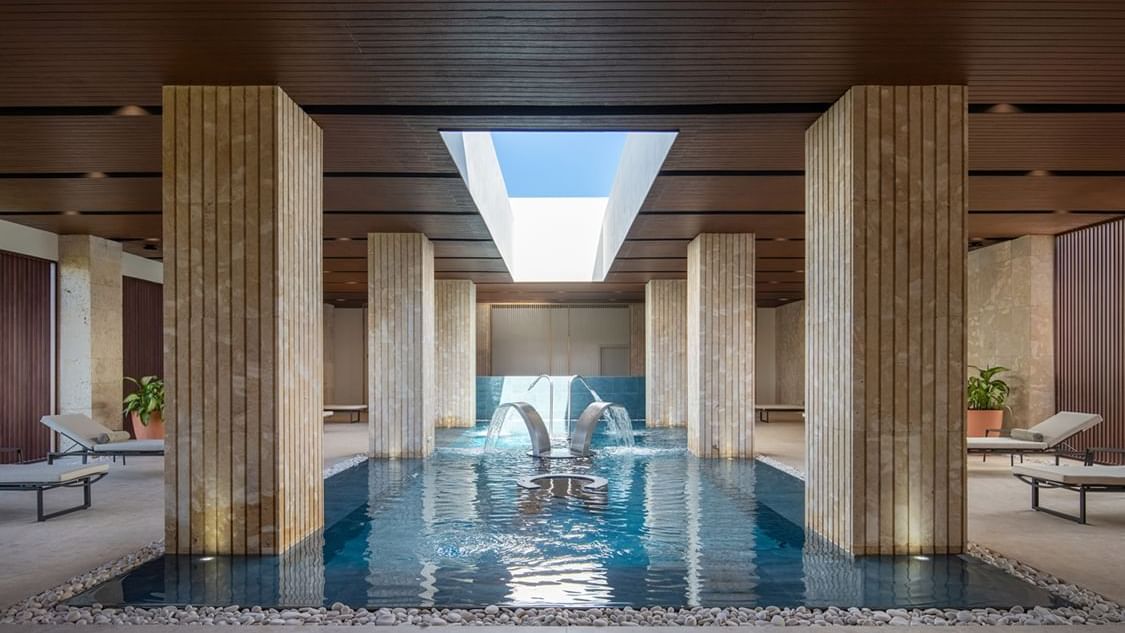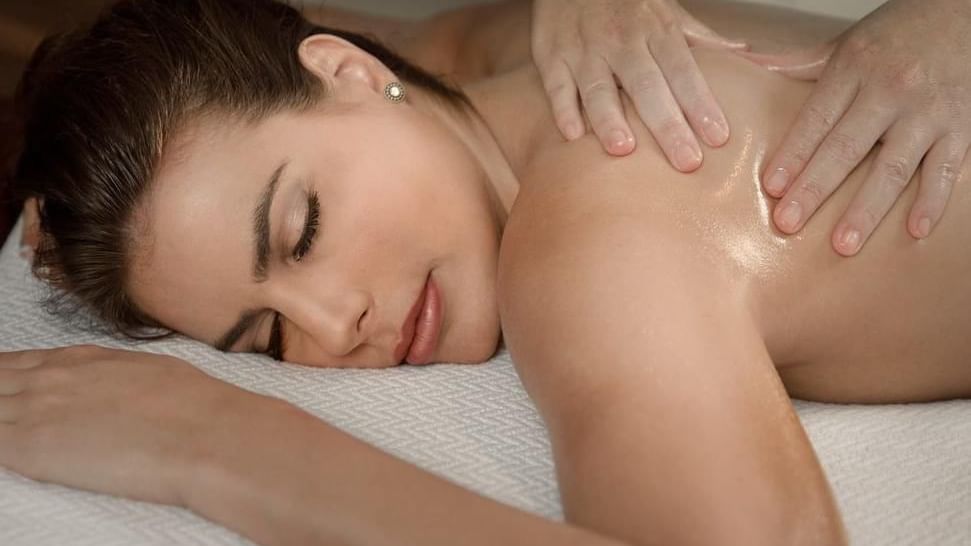 Spa
Best Spa Experience in Punta Cana
Find the perfect balance between body and mind and look and feel your best during your stay in Punta Cana. At Feel Spa by Live Aqua, you can revitalize and inspire your body in the fully-equipped fitness room at the spa. Or, calm your body down and renew your spirit when you visit our state-of-the-art spa offering personalized treatments, saunas, massages and other revitalizing services. Make our spa in Punta Cana your own oasis of peace, where harmony subtly envelops you. Come find yourself and enrich your inner world in one of our 11 massage cabins, our pool, the sauna, or the steam room.
Enjoy an experience that will captivate you with the best of everything at Live Aqua Beach Resort Punta Cana, the only "sensory spa resort" in Punta Cana.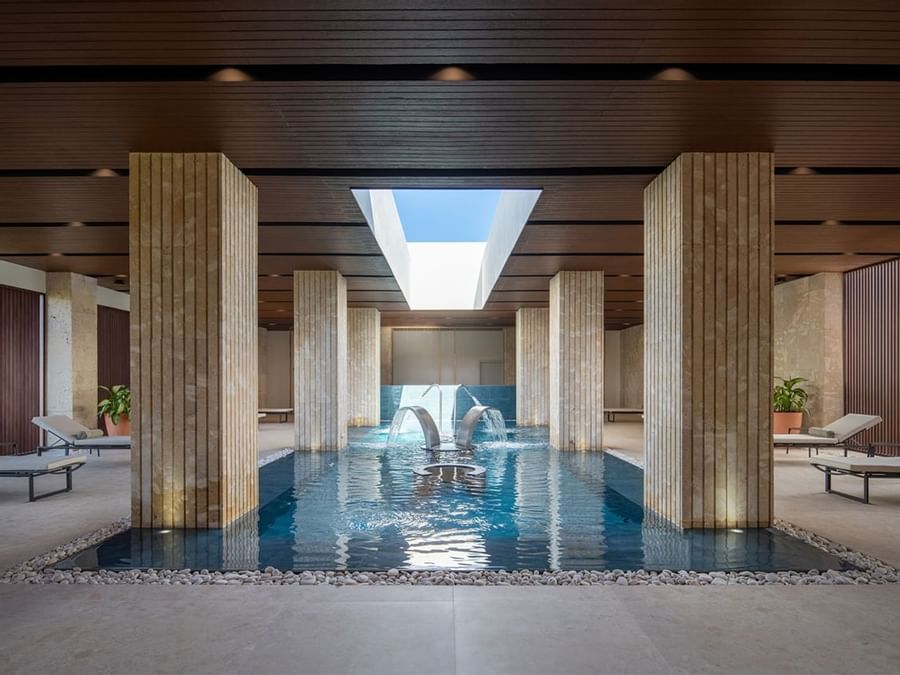 Feel Spa by Live Aqua
Live the perfect balance between body and mind, visit the latest generation SPA and discover the cabins with personalized treatments, sauna, jacuzzi, massages, among other services that renew your spirit. Enjoy a subtle experience and take a break in a heavenly space that you will love.