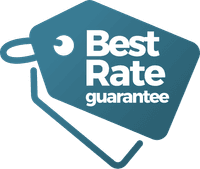 We guarantee our rates. If within 24 hours of reserving with us you find on another website belonging to a different online travel agency a lower rate for the same trip you reserved, we offer to match the total price of your reservation. For more information visit our FAQ's page
Don't Miss Out on Lower Rates!
Want to get even more out of your stay? Become a La Colección member and receive exclusive deals, discounts and perks, specially designed to enhance your vacation.
Live Aqua Urban Resort San Miguel de Allende
Experience Our Luxury Resort in San Miguel de Allende
Stunningly designed and superbly located near the Presa del Obraje, Live Aqua Urban Resort San Miguel de Allende beautifully captures the artistic spirit for which our historic city is known. From the moment you arrive, your senses will be captivated – from the extraordinary architecture and unique artwork around every corner, to the textures in our rooms and suites, to the aromas in our dazzling restaurants and bars. Indulge in a luxury spa treatment while your children play and learn in the Kids Club. Plan a romantic dinner overlooking the dam with your significant other, or gather your group for an exhilarating hot-air balloon ride – the best way to see the city. Dreaming of a destination wedding? With striking indoor/outdoor spaces and comprehensive event planning services, our resort sets the stage for an event you will cherish forever.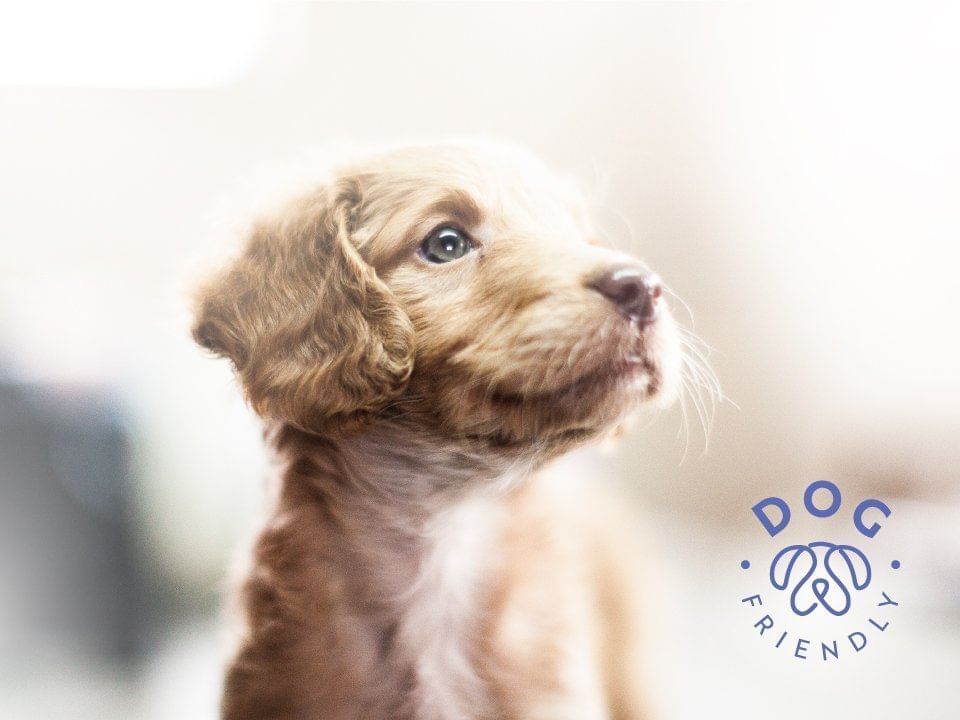 Dog Friendly
We welcome your best friend of small or medium breed with additional cost.You will receive a welcome amenity, your own bed and plates of food and water (diet not included).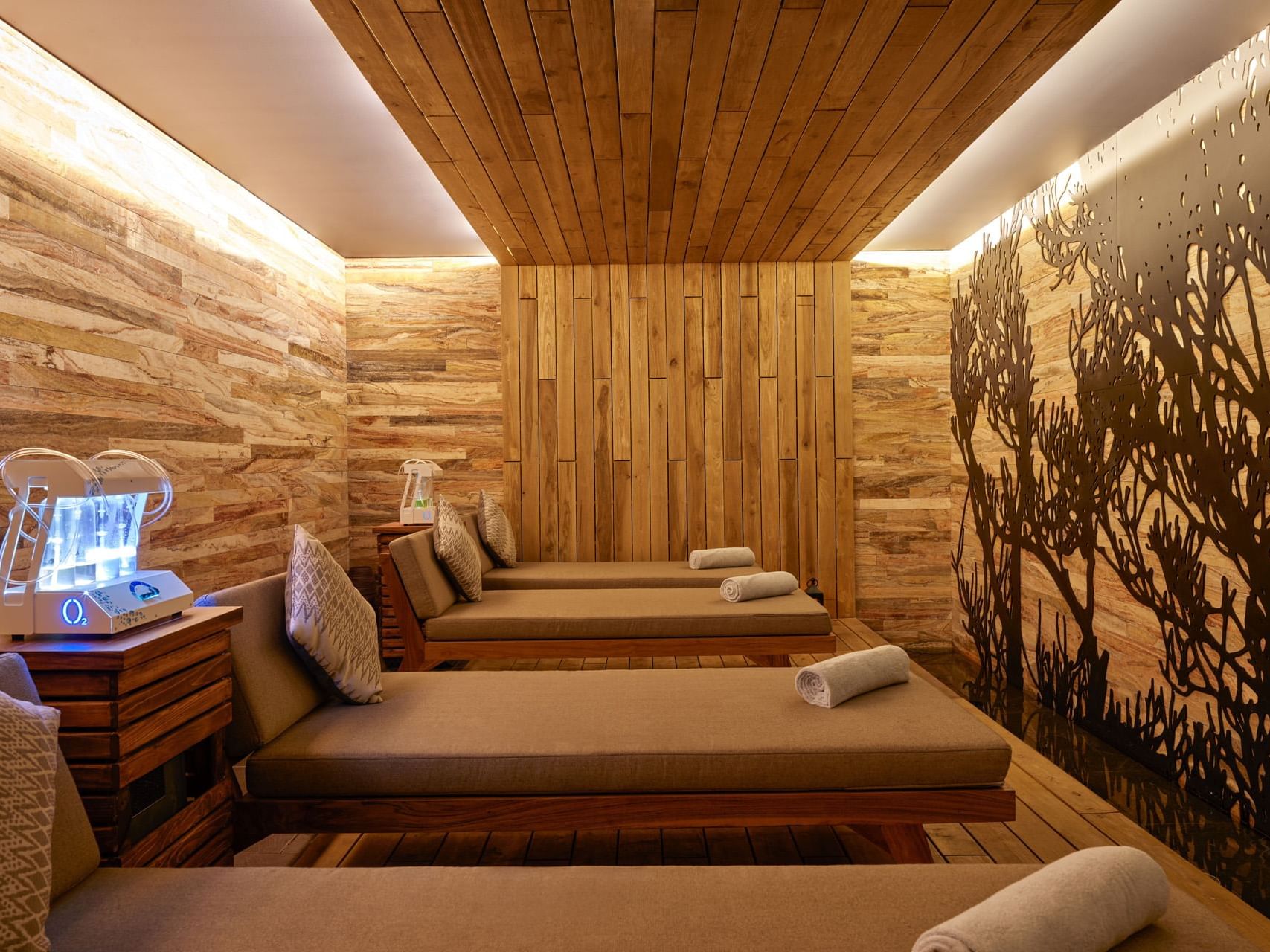 Feel Urban Spa
Our spa boasts a wealth of different therapies utilizing natural and local ingredients designed to create a one-of-a-kind experience. Discover it!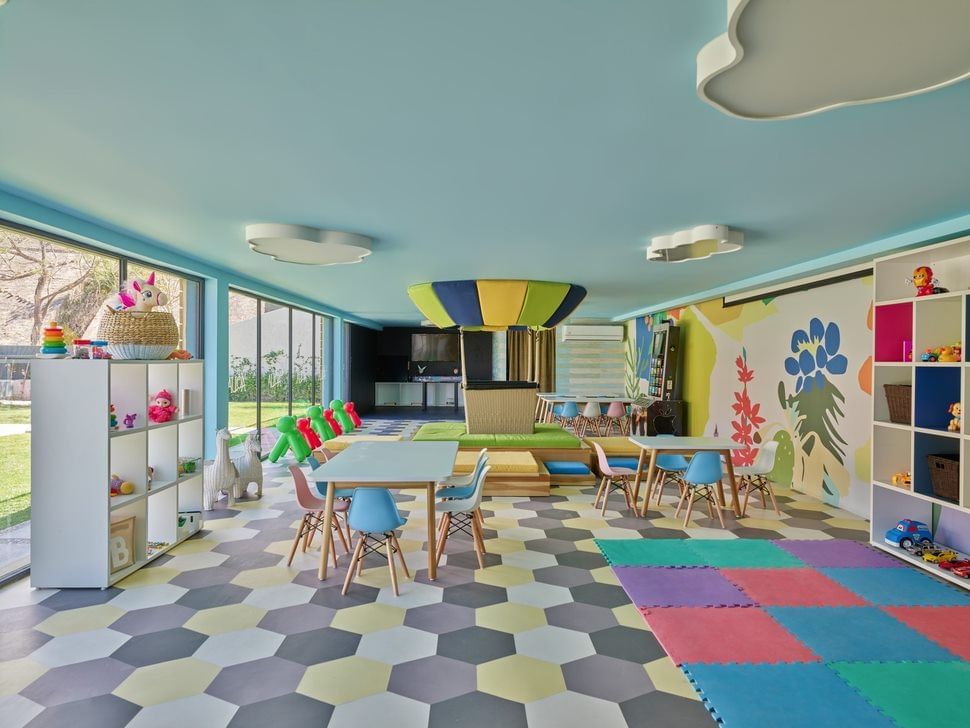 Kids Club
This special club offers different types of board games, video games, watercolors, a karaoke machine and different toys for kids between the ages of 3 and 12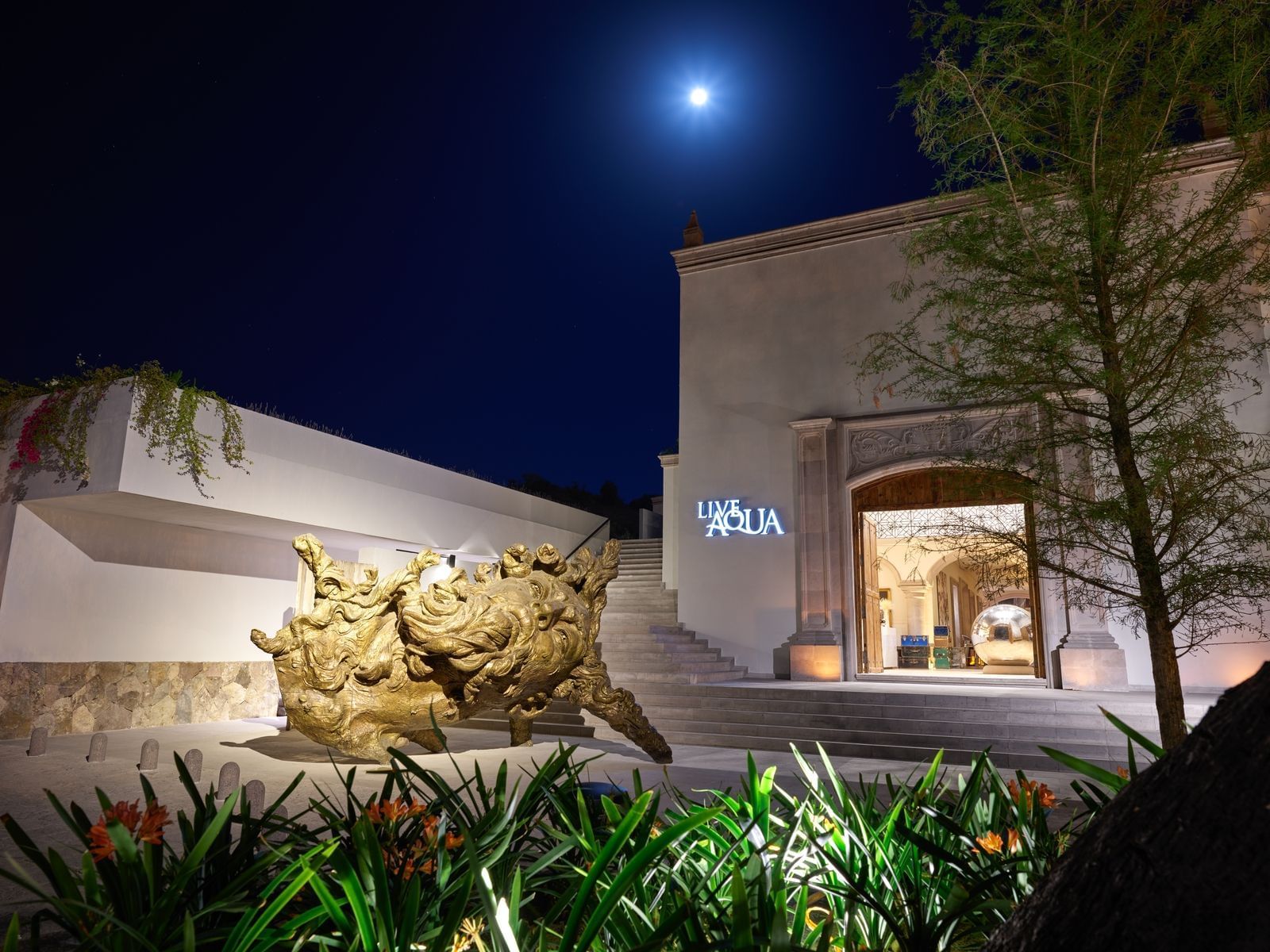 Hotel Amenities & Services
Every amenity and service at our resort has been carefully considered to make your stay in San Miguel de Allende memorable.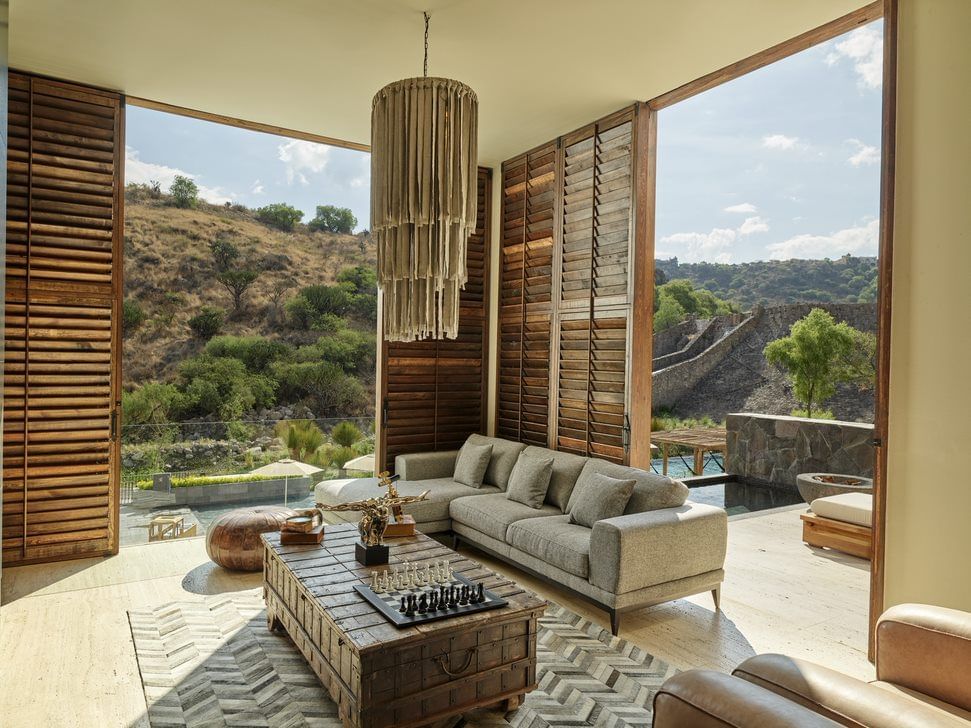 In-Room Amenities & Services
Unwind in your room or suite with an array of intuitive amenities, designed to make you feel at home.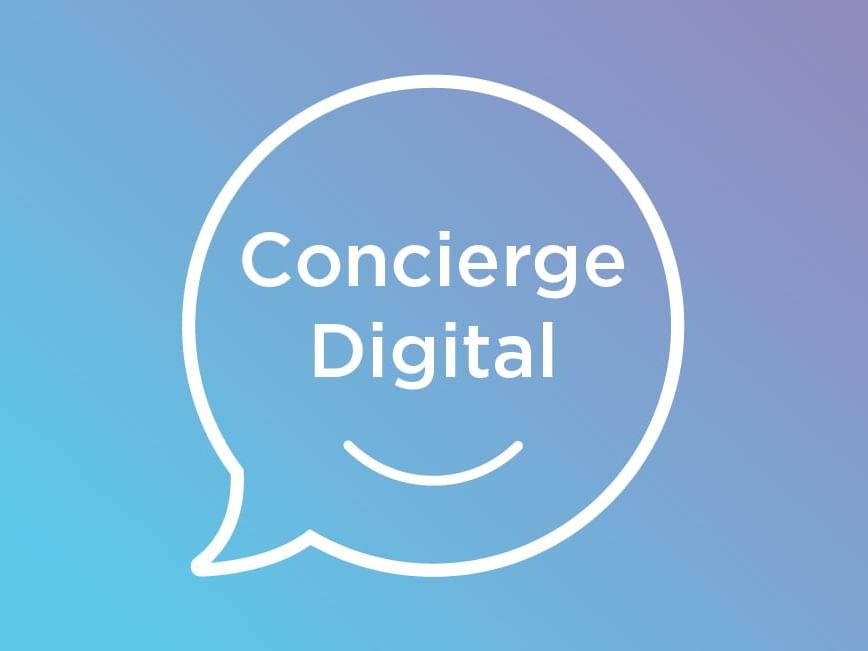 Digital concierge
" Hi!, I'm Lexi
Your digital concierge, I'm ready to support you in whatever you need, such as attending your requests, clarifying your questions and most importantly, making your stay unique.
Get to know me and discover everything I can do for you. "
Amazing Anniversary
Me and my wife booked a room for our anniversary, we live in town but wanted to pamper ourselves. Ricardo took care of us from start to finish. Before even checking in he showed us what the property has to offer, he made us an appointment right there for the spa that day.
-
Adam M
Excellent Weekend Trip
It has been a fabulous experience staying here. My 2 year old, my wife and myself enjoyed every bit of it. We also traveled with colleagues to celebrate the end of year and we all enjoyed the venues and rooms. The service was excellent from day one. Thanks for a great mini vacation.
-
Jose Modulex
A divine oasis
This place has it all... amazing service, delightful cuisine and ambiance. Nestled in the hills of San Miguel de Allende, next to a grand historic dam, the location is incredible. I was able to walk to the main square in about 10-minutes. I especially loved the warm, opulent lighting in the rooms and the bedding. Additionally, I had one of the best deep tissue massages I've ever had at the tranquil spa.
-
Eva C
Exclusive Offers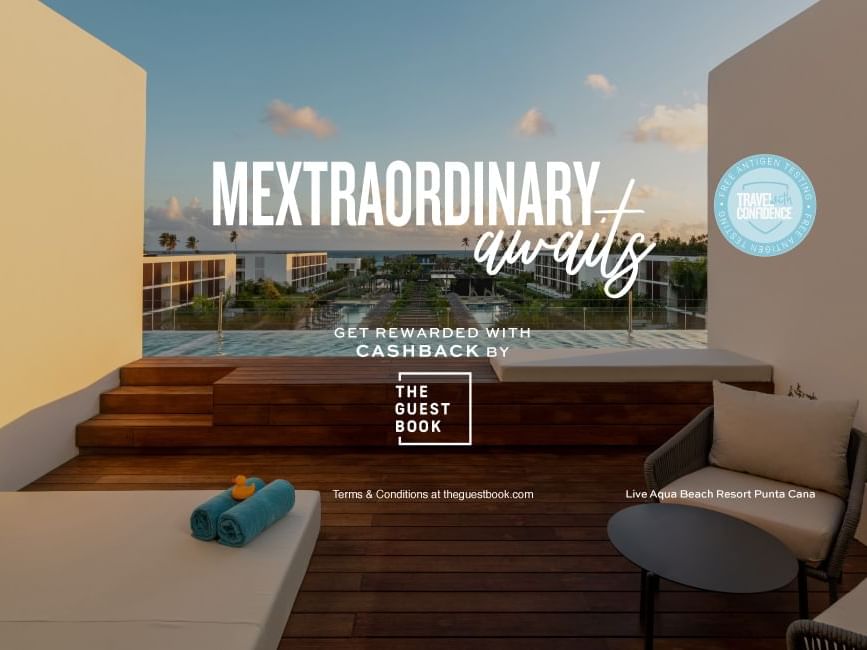 Exclusive Offers
Get rewarded with cashback by the Guestbook
We've partnered with the guestbook to give you cash rewards. Each time you stay at la colección resorts you earn toward your next reservation, donate for a cause or get cash back with gift cards.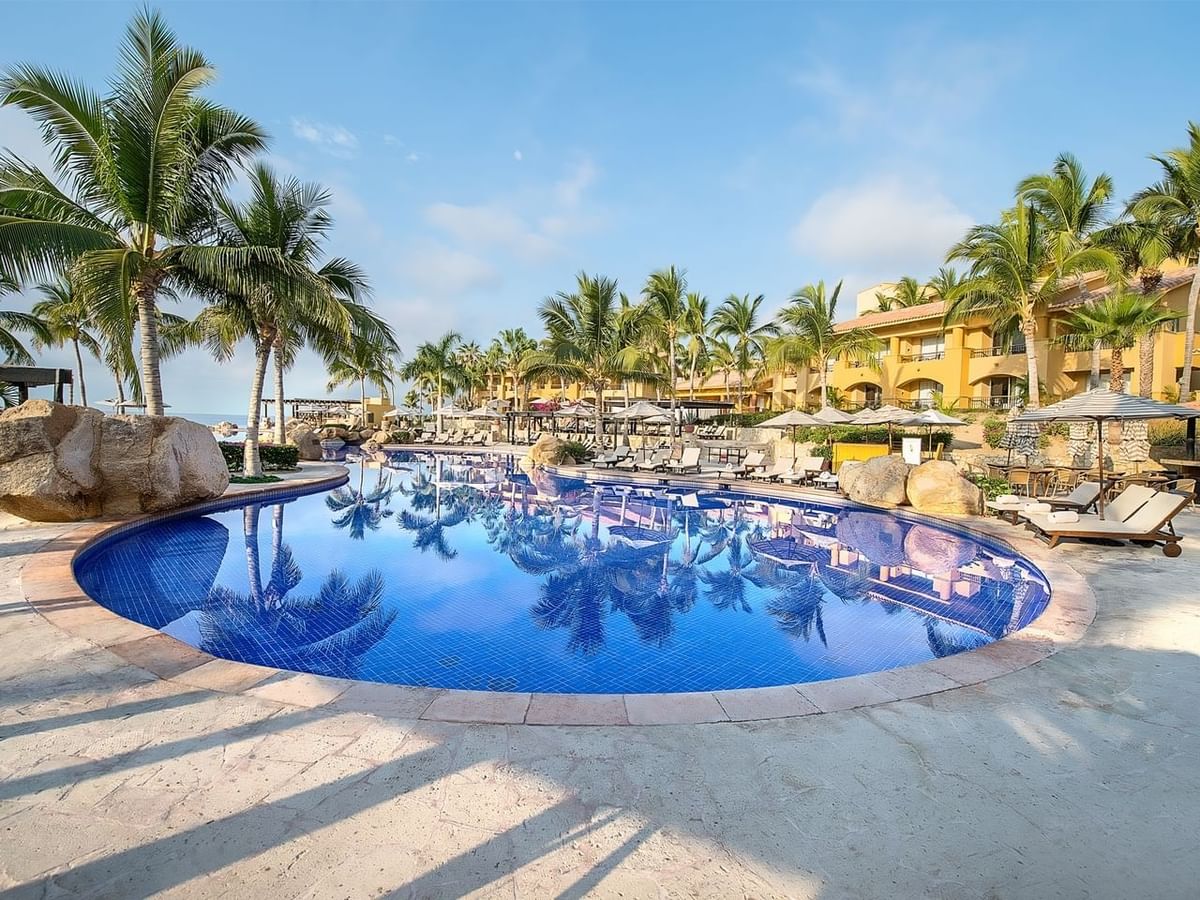 Exclusive Offers
Last Minute Deals
Live unforgettable holidays at our hotels in the best destinations in Mexico and the Dominican Republic saving up to up to 50% off + additional and exclusive discounts when booking on our websites:
*Transportation included exclusively when booking on our websites 4 nights or more at participating beach hotels.
Free transfer to the airport does not apply at Fiesta Americana Cozumel All Inclusive, Fiesta Americana Acapulco Villas, Fiesta Americana Cancún Villas and The Explorean Cozumel.
What's Nearby
Things to do in San Miguel de Allende
The cobblestone streets, colorful buildings and one-of-a-kind San Miguel Archangel Parish. The city is full of restaurants, rooftop bars and terraces on which to enjoy fabulous city views.
Live Aqua Urban Resort San Miguel de Allende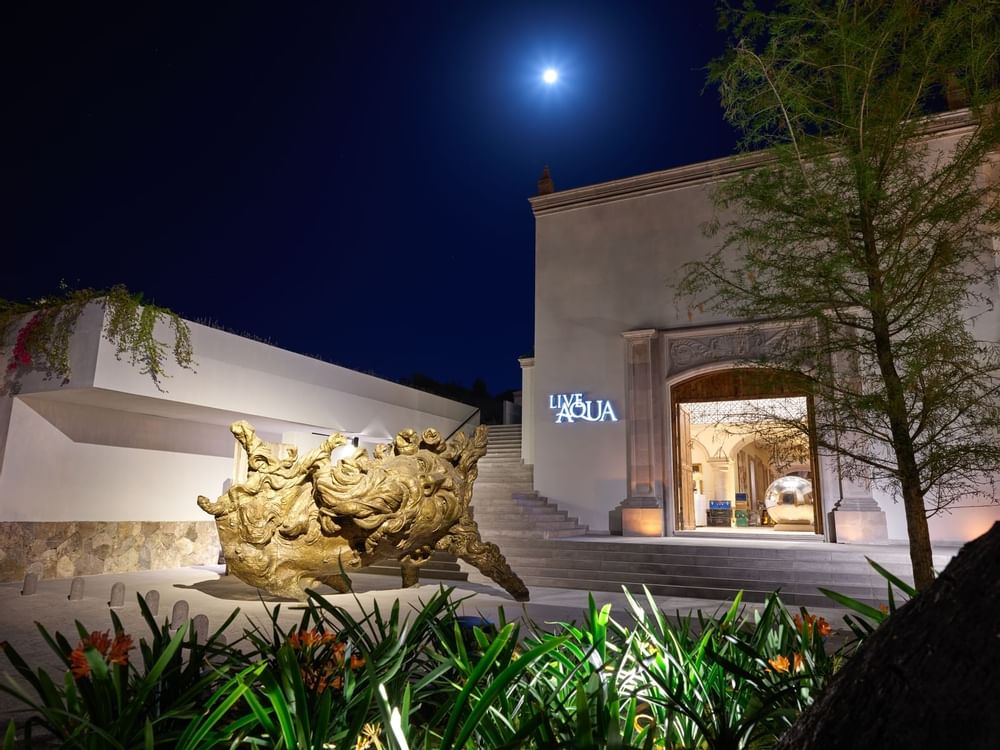 With an alluring atmosphere in a dreamlike setting, this resort was created for pleasure seekers who find inspiration in art, design and subtle details.
Parish of San Miguel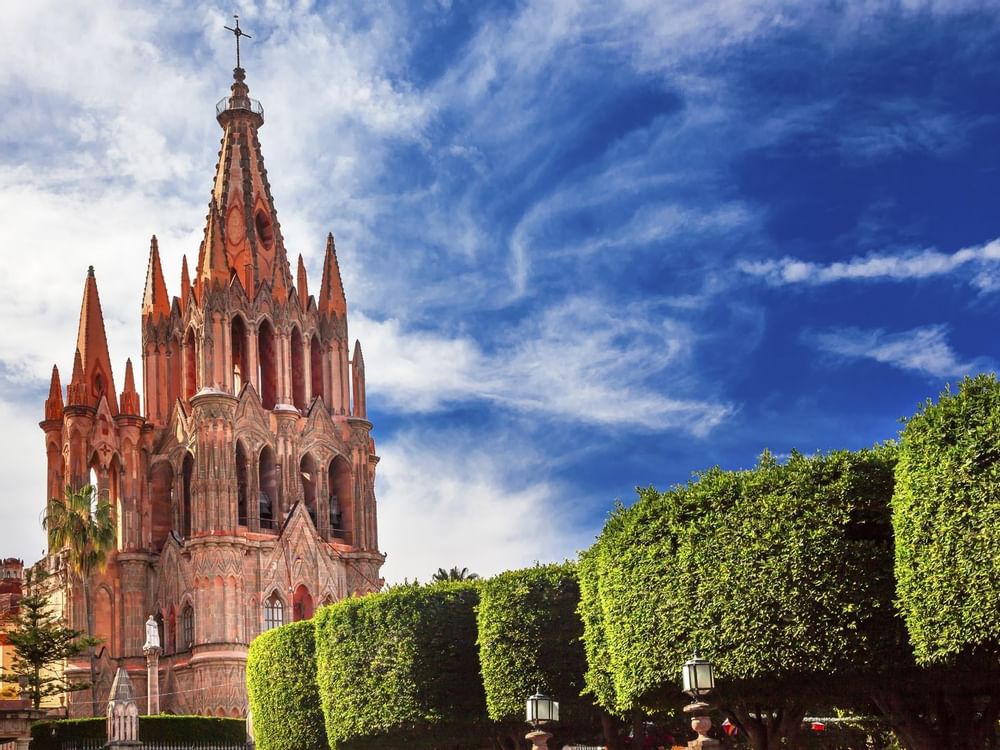 This 17th-century neo-Gothic church is famous for its tall pink towers and ornate sanctuary.
Aurora Factory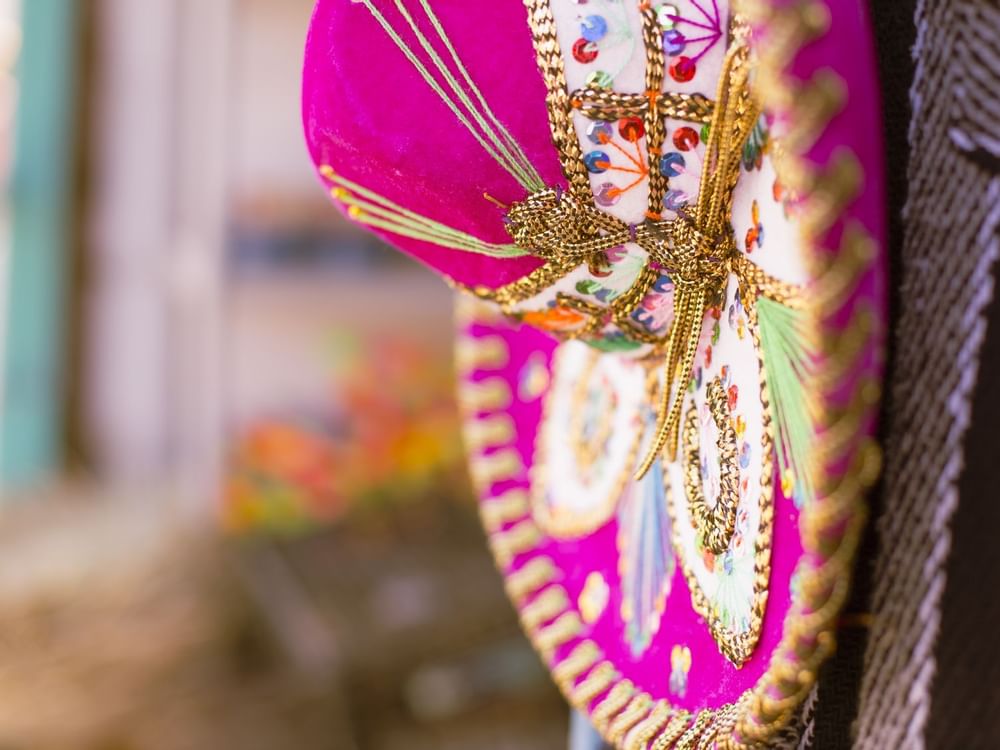 Spend an afternoon wandering through this restored textile factory, which features cafes, shops and galleries with works by local artists.
Artisan Market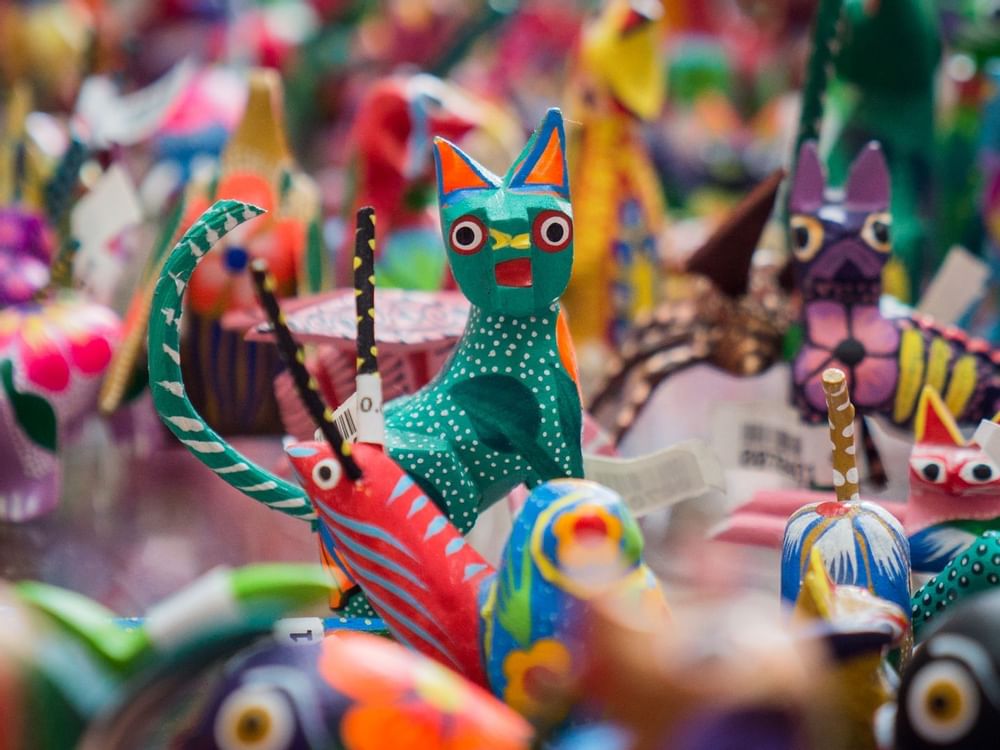 Pick up a memento of your time in San Miguel de Allende at this one-of-a-kind market, where you can buy everything from jewelry to hats.
Templo de Nuestra Señora de la Salud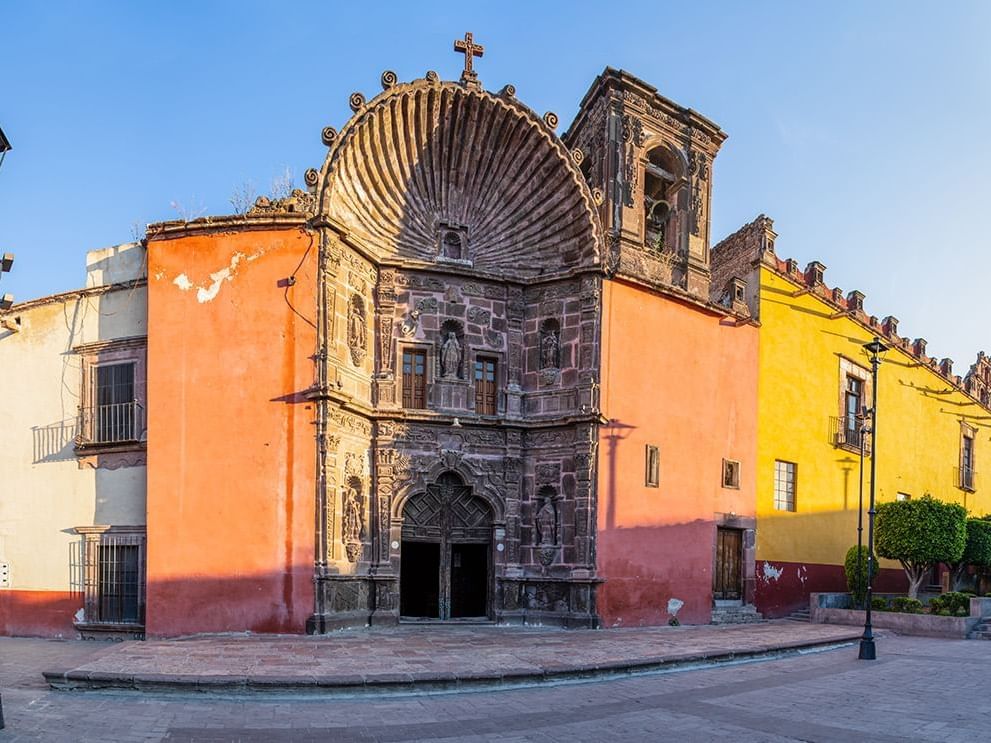 Built in the 18th century, this church is perhaps best known for its unusual entrance, which features a massive carved seashell.
Allende Garden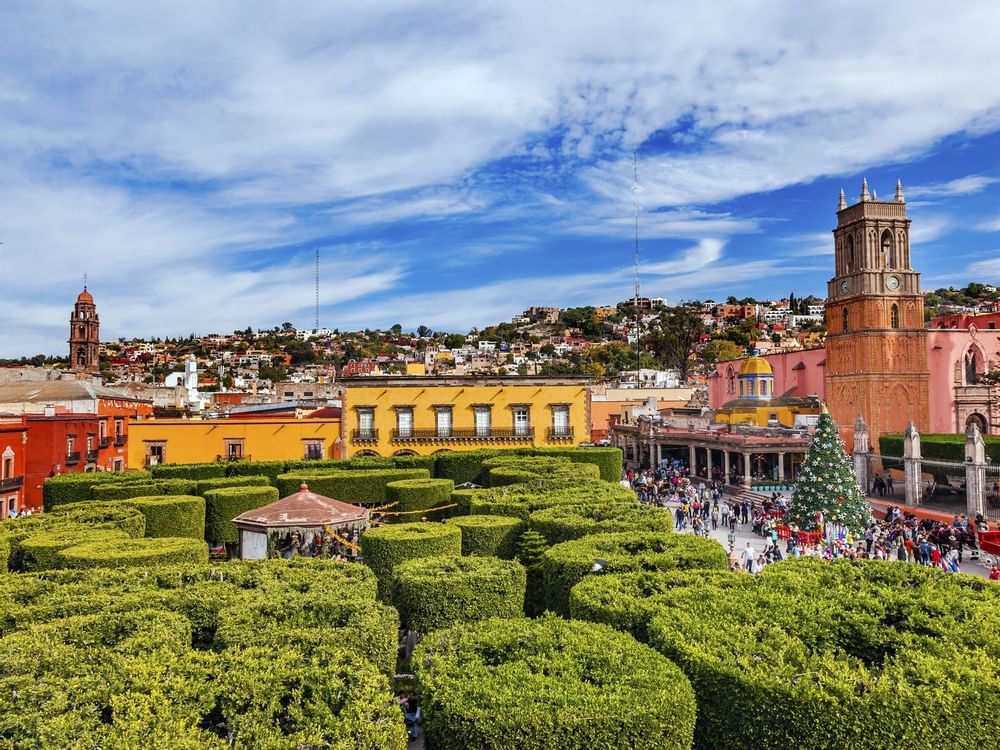 Find refuge in this leafy garden, which is set within the heart of the city and a favorite gathering spot for San Miguel de Allende locals.
Charco del Ingenio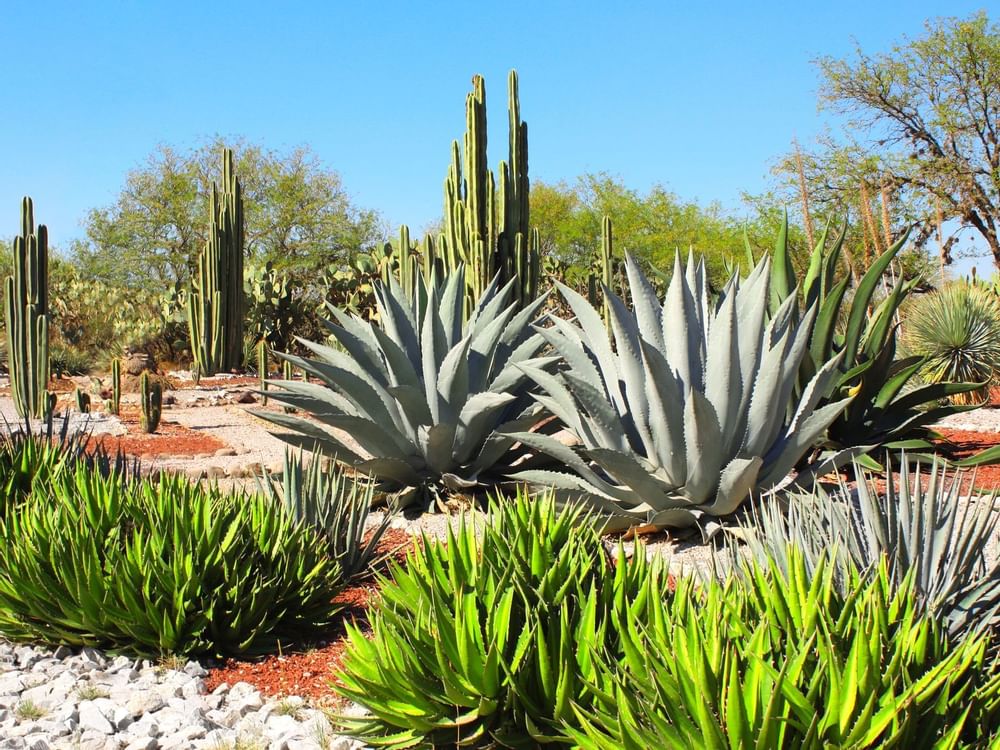 This nature reserve offers a large collection of cactus and native flora, including endangered plants.
Las Ventanas Golf Club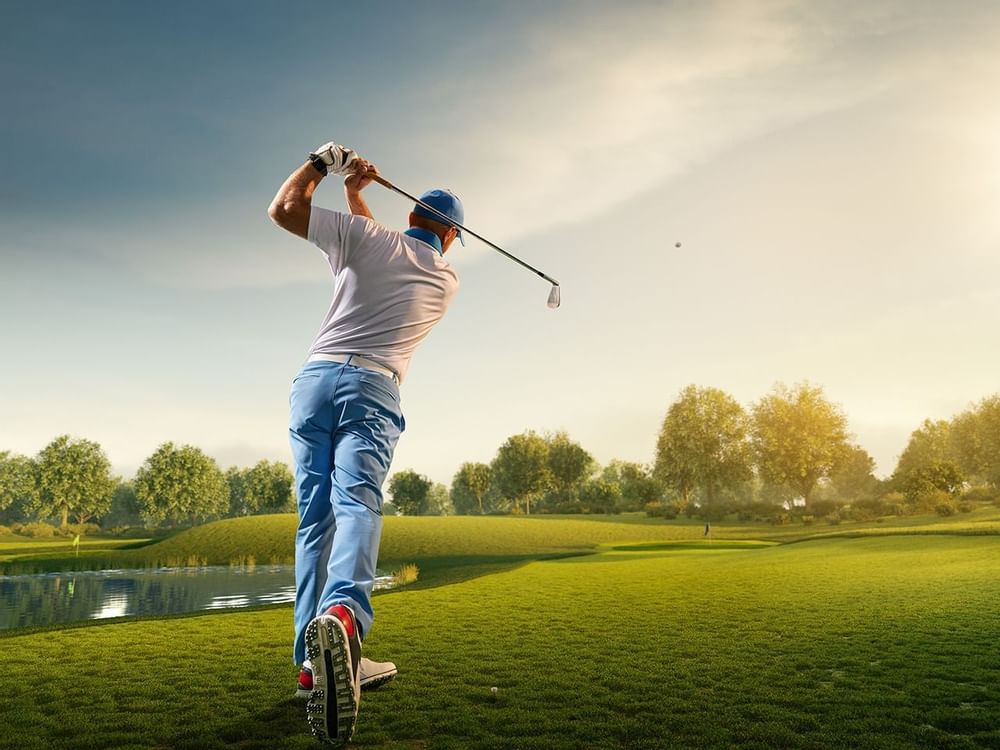 Perfect your swing at this scenic nearby golf club, which was designed by Nick Faldo and is suitable for all skill and experience levels.
Angela Peralta Theater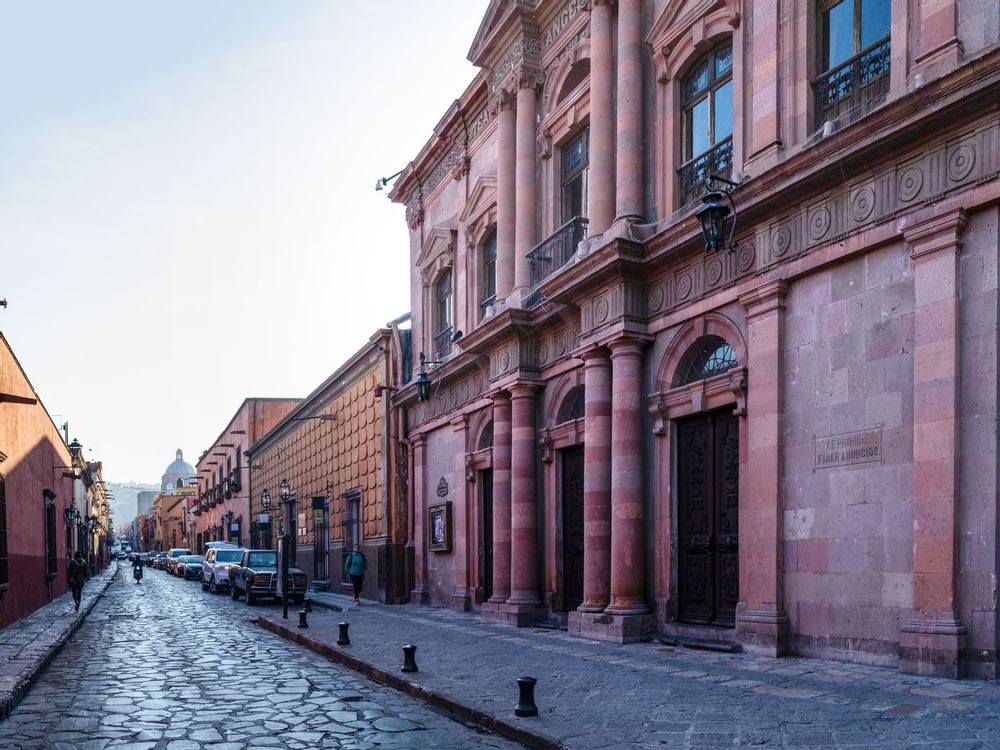 This iconic, intimate theater is located in the heart of San Miguel de Allende's historic center; it presents concerts, dance performances and plays.
La Esquina Toy Museum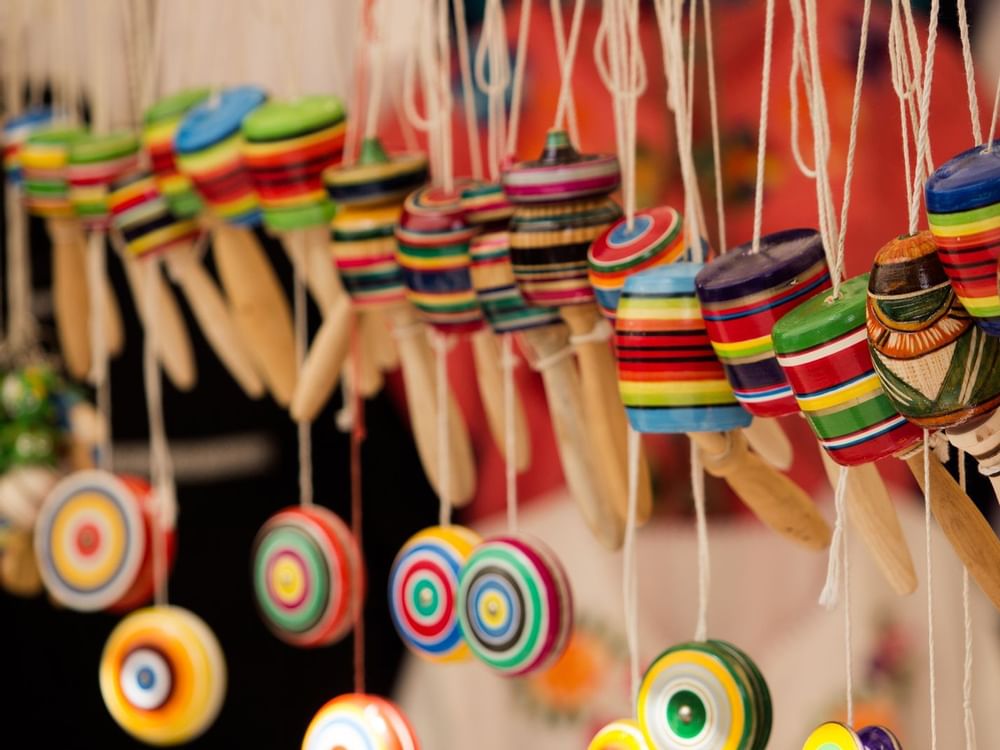 One of the city's more unique attractions, this museum features several rooms of toys highlighting the various regions of Mexico. Stop by the shop, or let the kids have fun in the play space.
Live Aqua Urban Resort San Miguel de Allende
Templo de Nuestra Señora de la Salud