Don't Miss Out on Lower Rates!
Want to get even more out of your stay? Become a La Colección member and receive exclusive deals, discounts and perks, specially designed to enhance your vacation.
The Explorean Cozumel
Enjoy One of Our Premier Cozumel Resorts
Nestled amidst the unspoiled beauty of one of Mexico's most stunning locations, The Explorean Cozumel provides a vacation experience you will not soon forget. Whether you are visiting our island resort with your significant other or with your family, you will be delighted by our welcoming accommodations, delicious on-site dining and wide range of activities – all included as part of your stay. Allow us to assist you in tailoring your experience with snorkel and bicycle rentals, guided excursions and other exciting offerings. You will also have exclusive access to all of the facilities at our sister resort, Fiesta Americana Cozumel – from a relaxed beach club to a spa, to restaurants and more. Interested in exploring the island? We are just a short distance from attractions including Chankanaab Park and Museo de la Isla. Embrace the spirit of Cozumel with us today.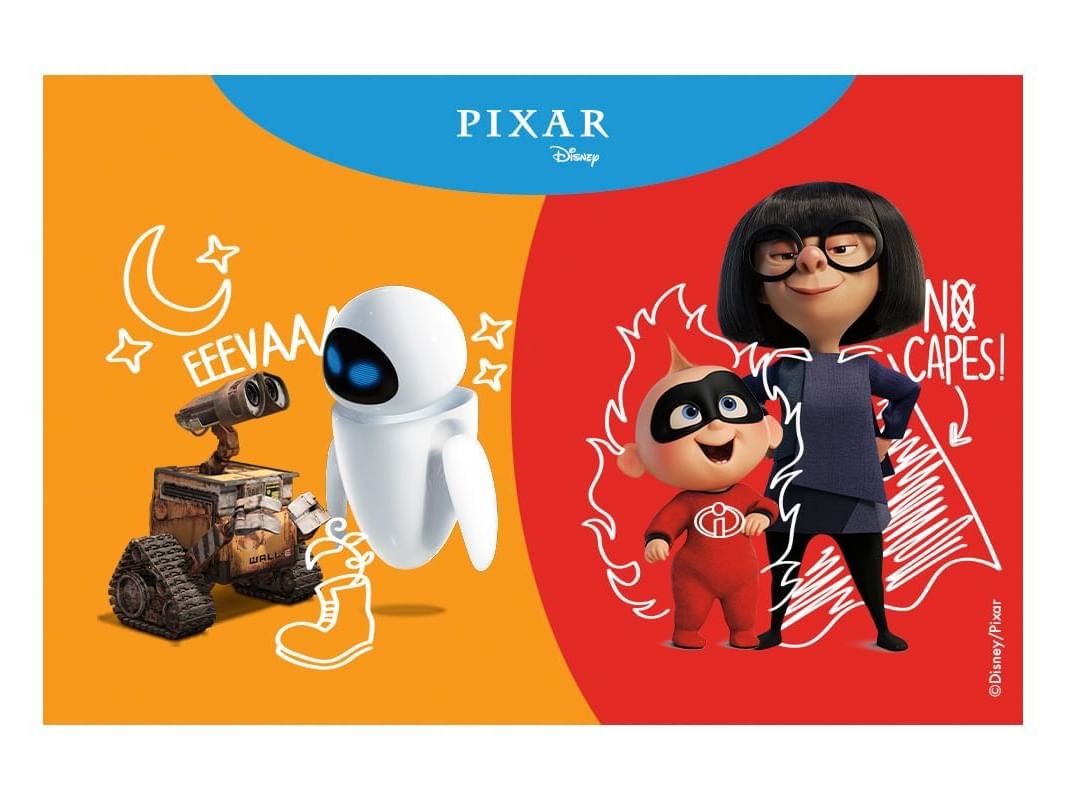 Inspired by Disney & Pixar
An adventure for the entire family, where augmented reality and special nights in your room, like Movie Night, will take you all to the fantastic world of Pixar movies and their beloved characters.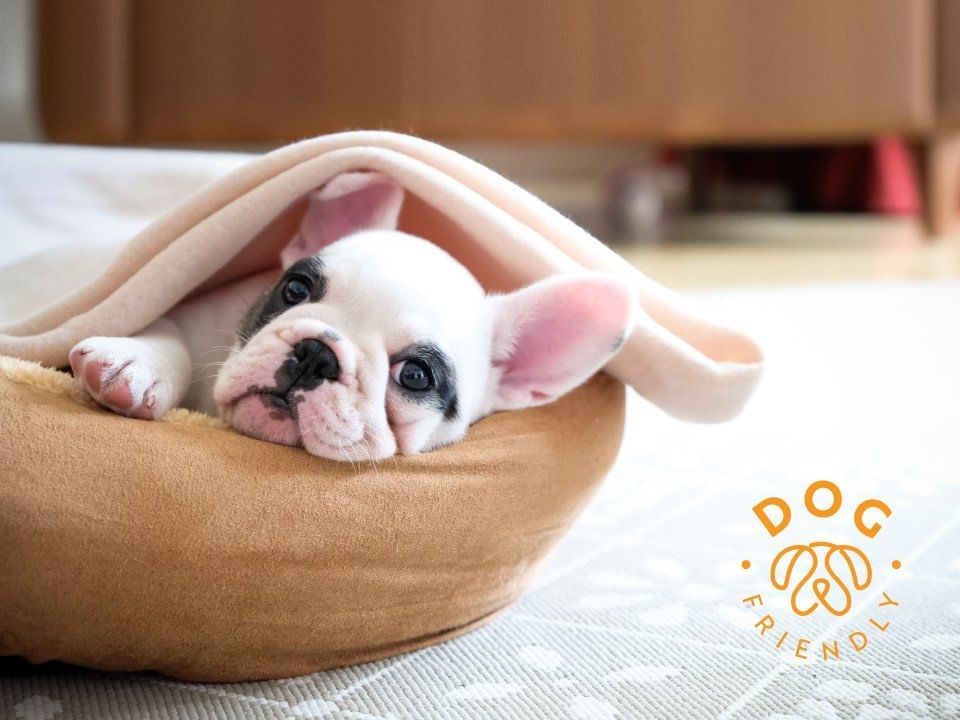 Dog Friendly
Your best friend deserves to travel with you, and discover amazing places together. Find this unique experience with our Dog Friendly, where we'll welcome your pup and pamper him upon arrival with a special kit, which includes a bed and bowls for him to enjoy throughout his stay.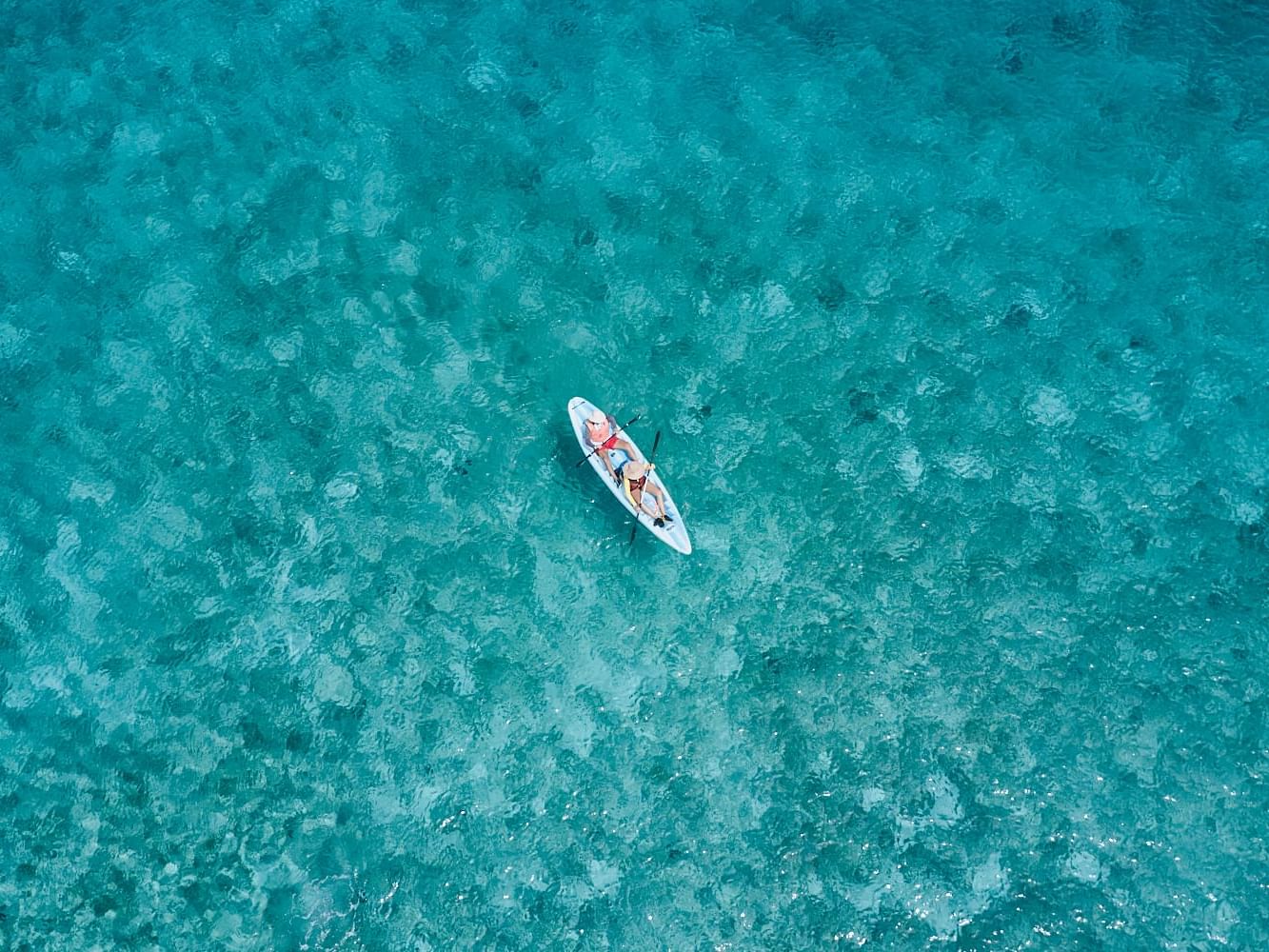 All Inclusive
Our all-inclusive concept will allow you to enjoy a beautiful room, gourmet food and drinks, as well as one daily activity per person in this wonderful natural environment, for example: Snorkeling Playa Uvas, tour to El Cielo, excursion to Dzul-Ha, among others. More information here.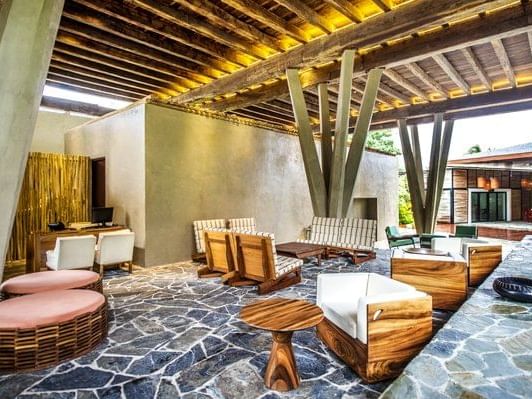 Hotel Amenities & Services
All of our hotel amenities and services are designed to provide you with the thoughtful details you need to make your Cozumel visit as enjoyable as possible.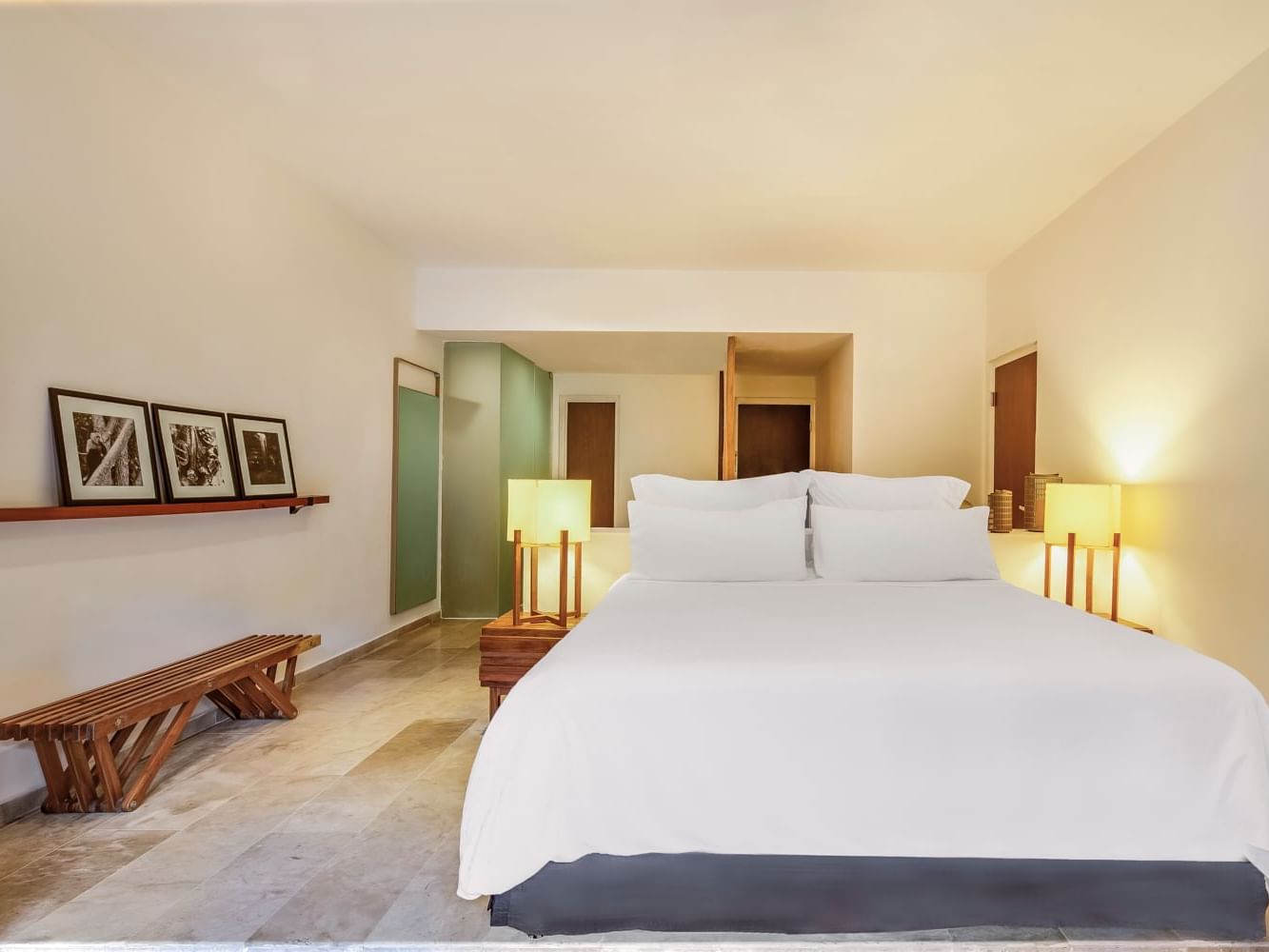 In-Room Amenities & Services
All of our guests enjoy an array of in-room amenities and services throughout the duration of their stay.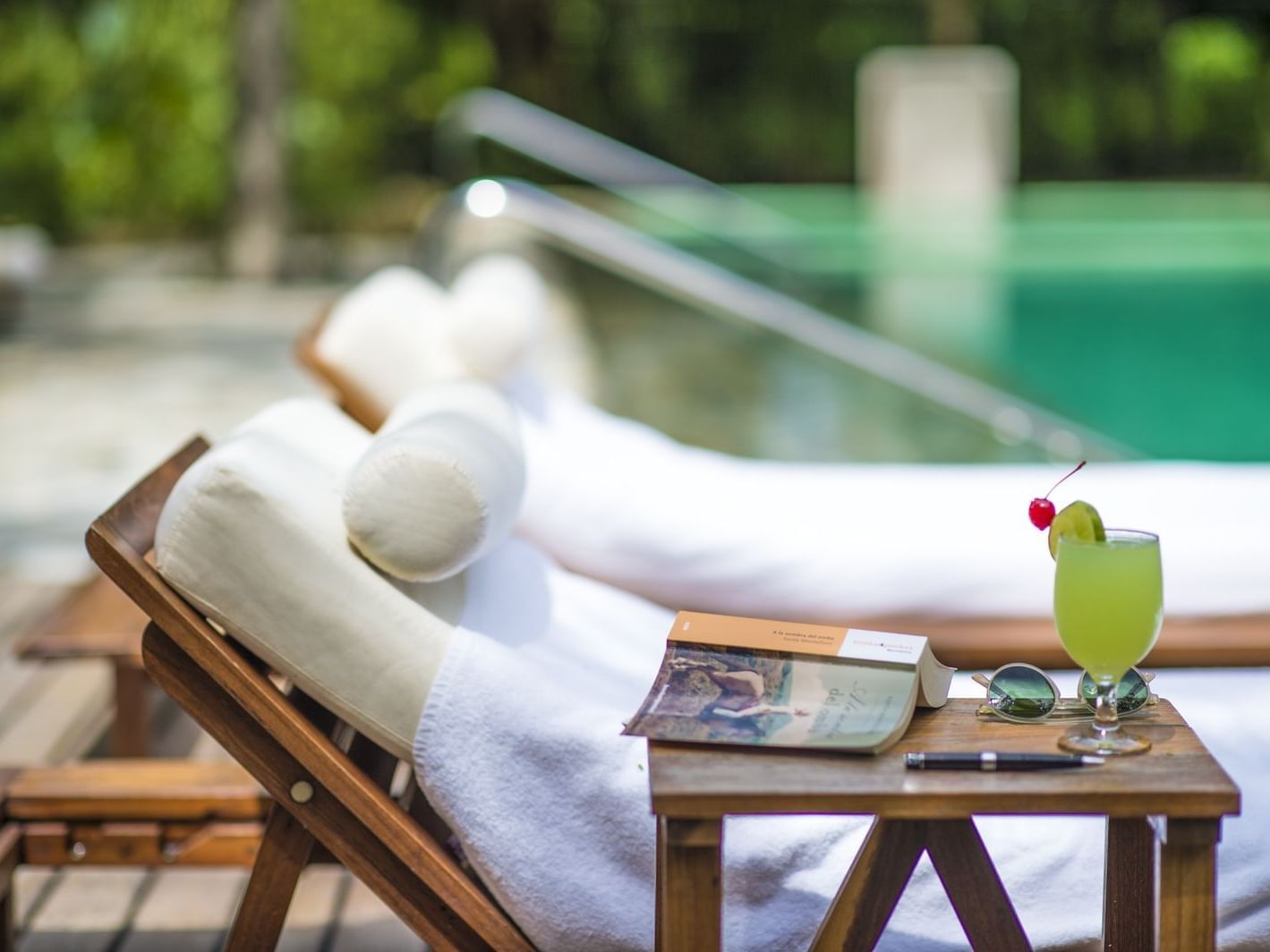 VIP services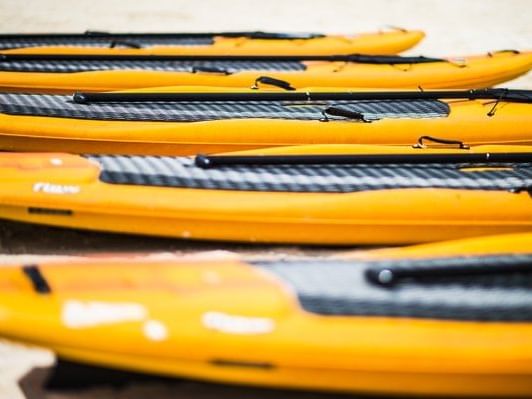 Nature Experience
Our jungle concept features open spaces that allow you to connect with nature and discover the best of the island.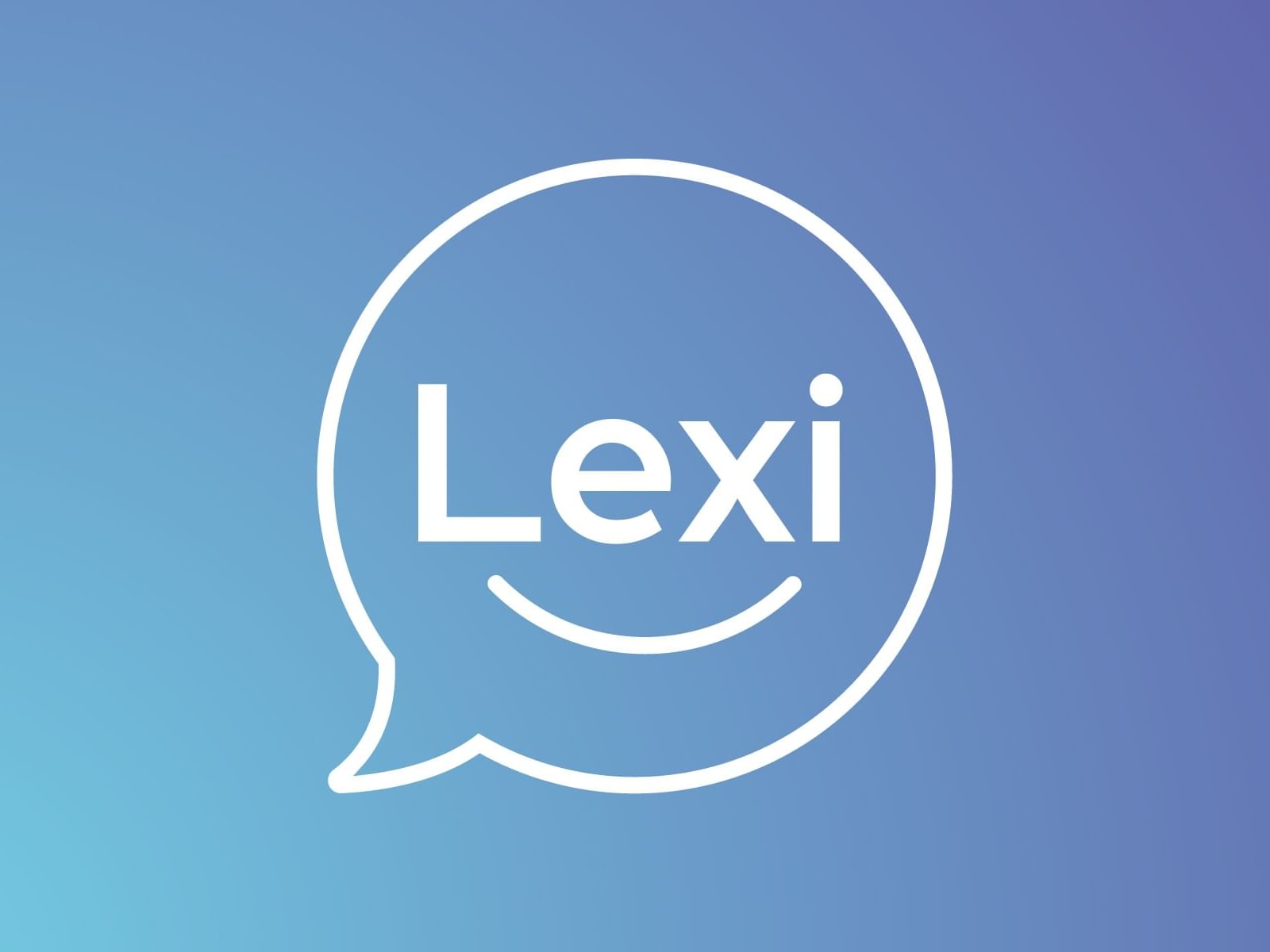 Digital concierge
" Hi!, I'm Lexi
Your digital concierge, I'm ready to support you in whatever you need, such as attending your requests, clarifying your questions and most importantly, making your stay unique.
What's Nearby
Top Things to Do in Cozumel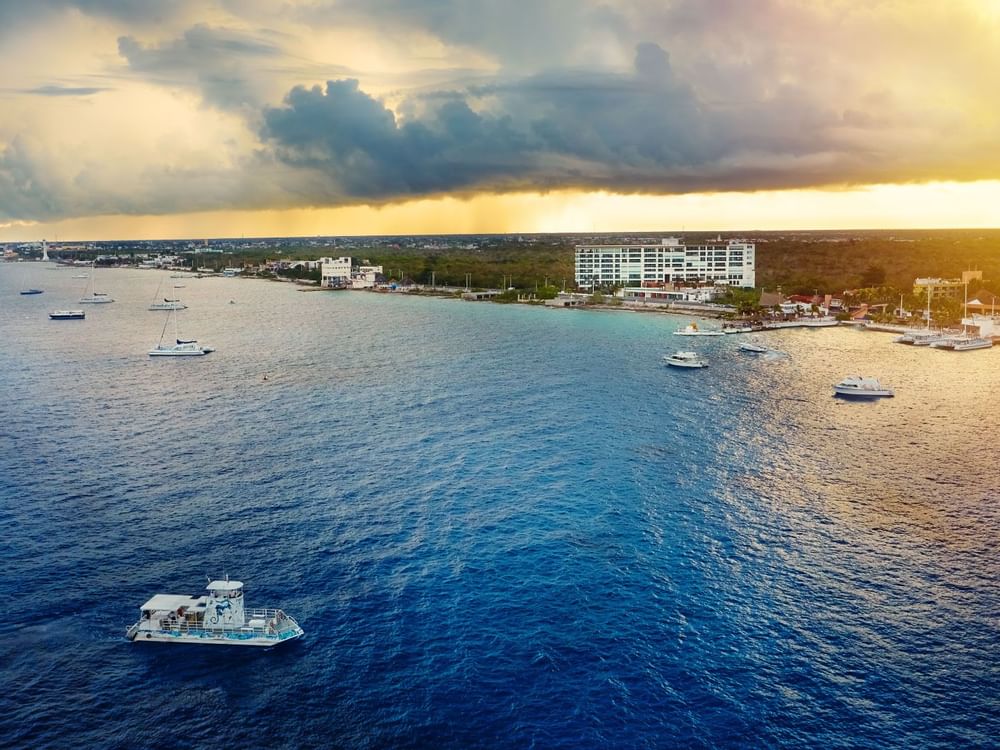 Enjoy the best of Cozumel with our series of cultural and adventure activities included daily as part of your stay.
Fiesta Americana Cozumel All Inclusive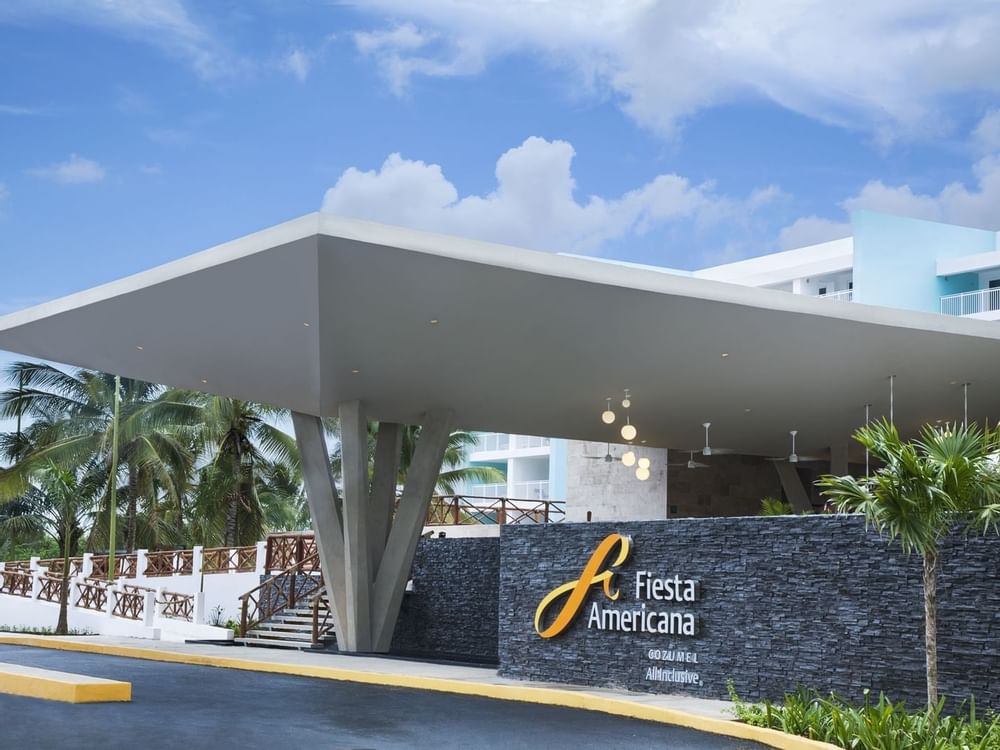 This thoroughly contemporary, all-inclusive beach resort is located near Cozumel's best dive sites and tourist attractions.
The Explorean Cozumel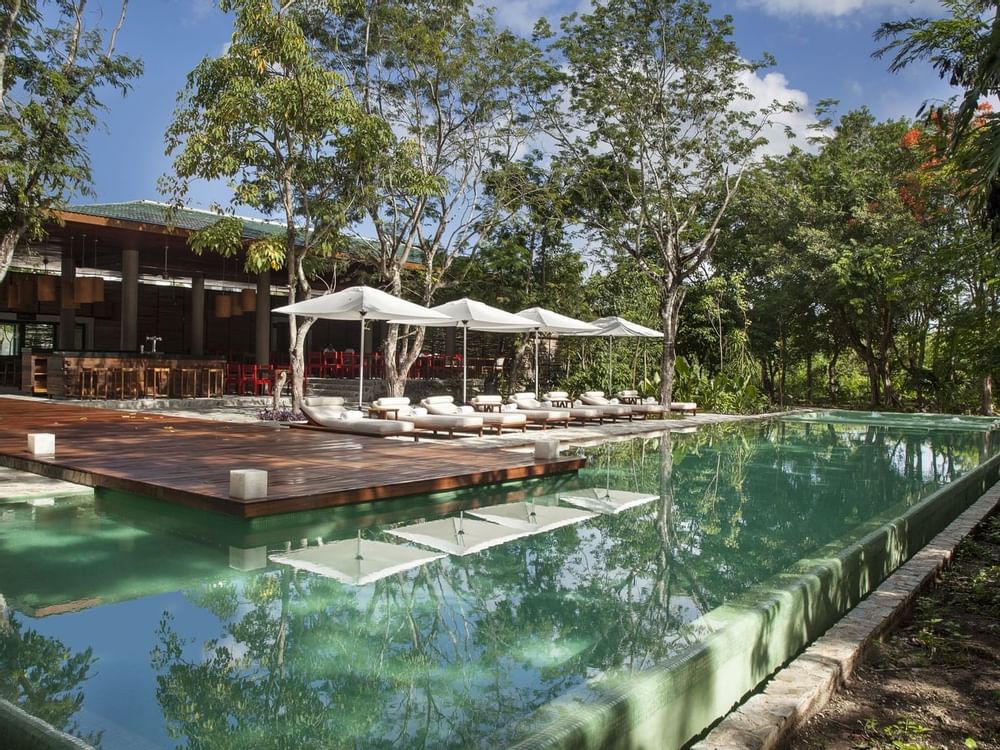 Experience a blend of adrenaline, adventure and emotion at this resort, which ensures a truly unique and unforgettable visit to Mexico's largest island.
Chankanaab Park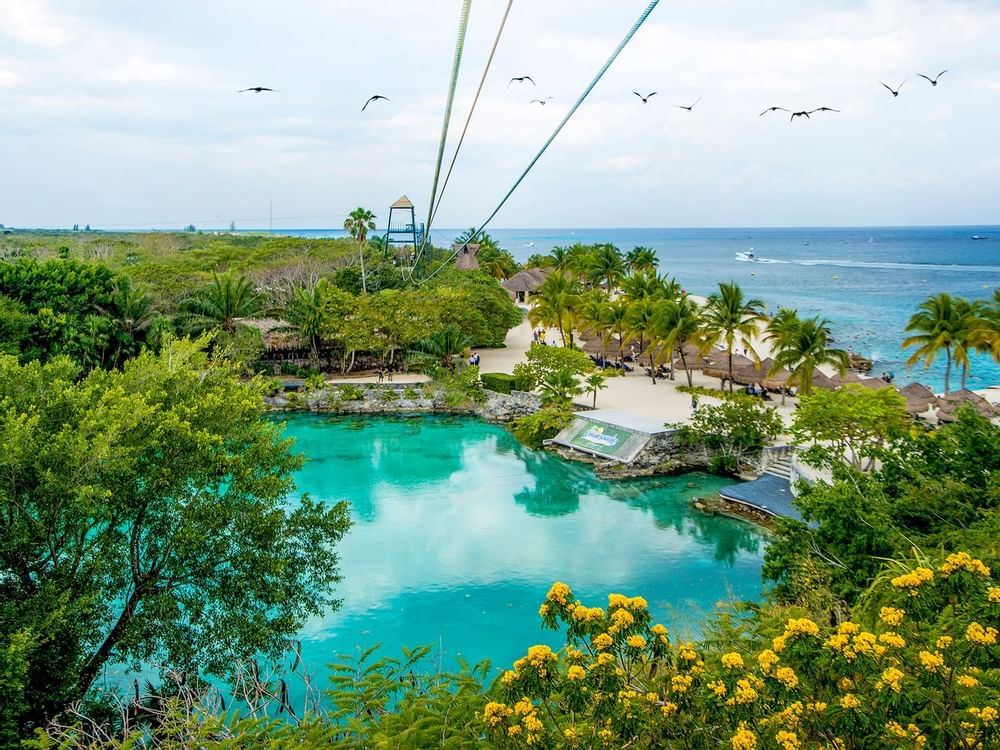 This family-friendly park offers a picturesque lagoon where you can dive and swim with dolphins, as well as shops, bars and restaurants.
Punta Sur Park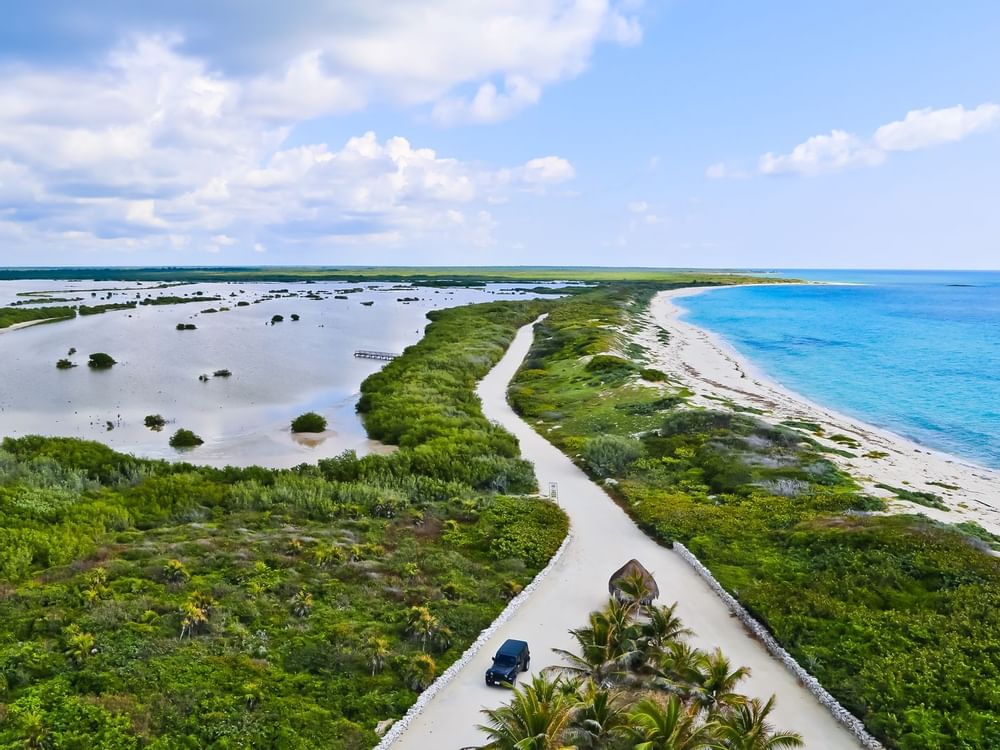 Punta Sur Eco Tourist Park features pristine beaches, diversity of flora and fauna, spectacular views from the Celarain lighthouse and an amazing boat ride through the Laguna de Colombia.
Museo de la Isla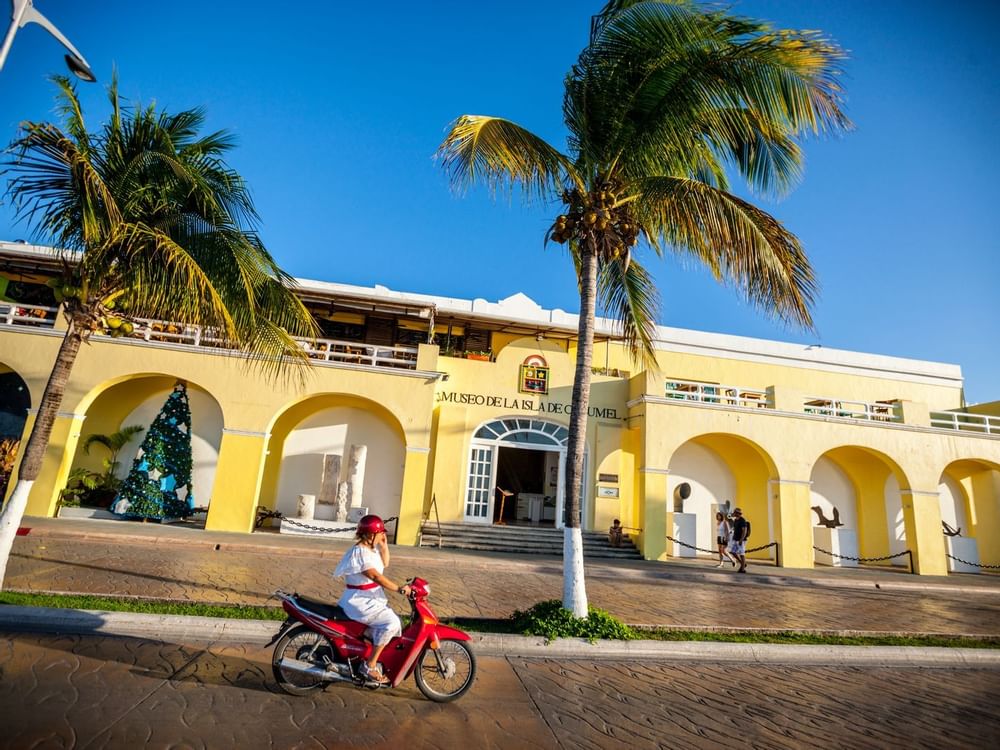 The Museum of the Island of Cozumel allows visitors to explore the history of the island, from the era of its first inhabitants to modern day.
Country Club Cozumel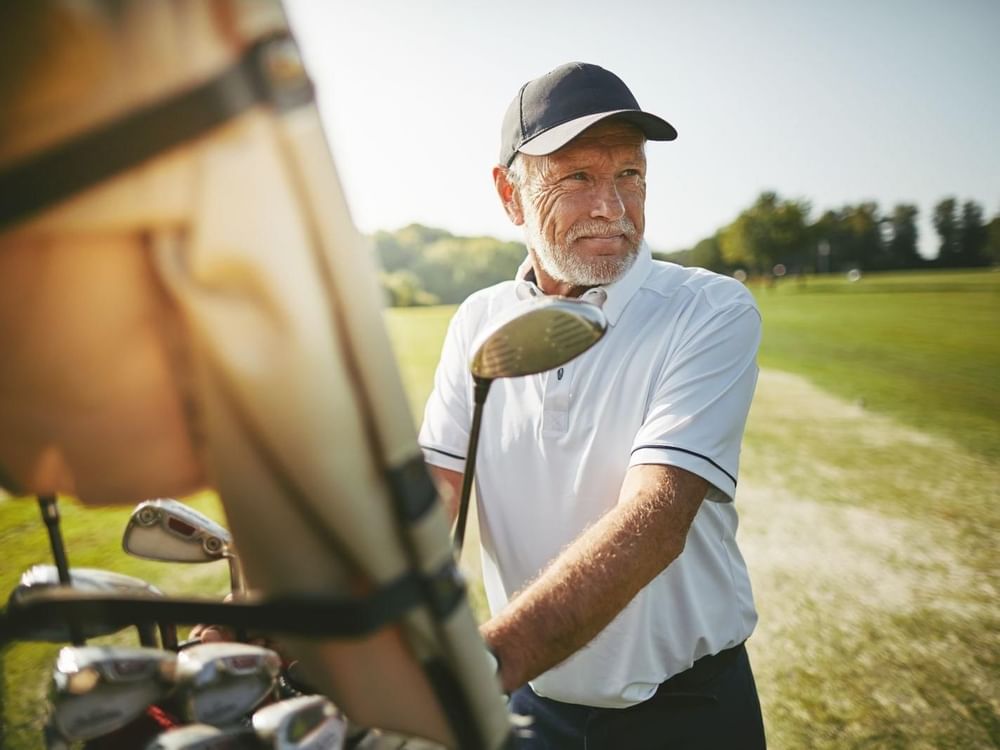 This relaxed club features an 18-hole golf course, as well as an Audubon Society-certified sanctuary, which is open for guided visits.
Fiesta Americana Cozumel All Inclusive