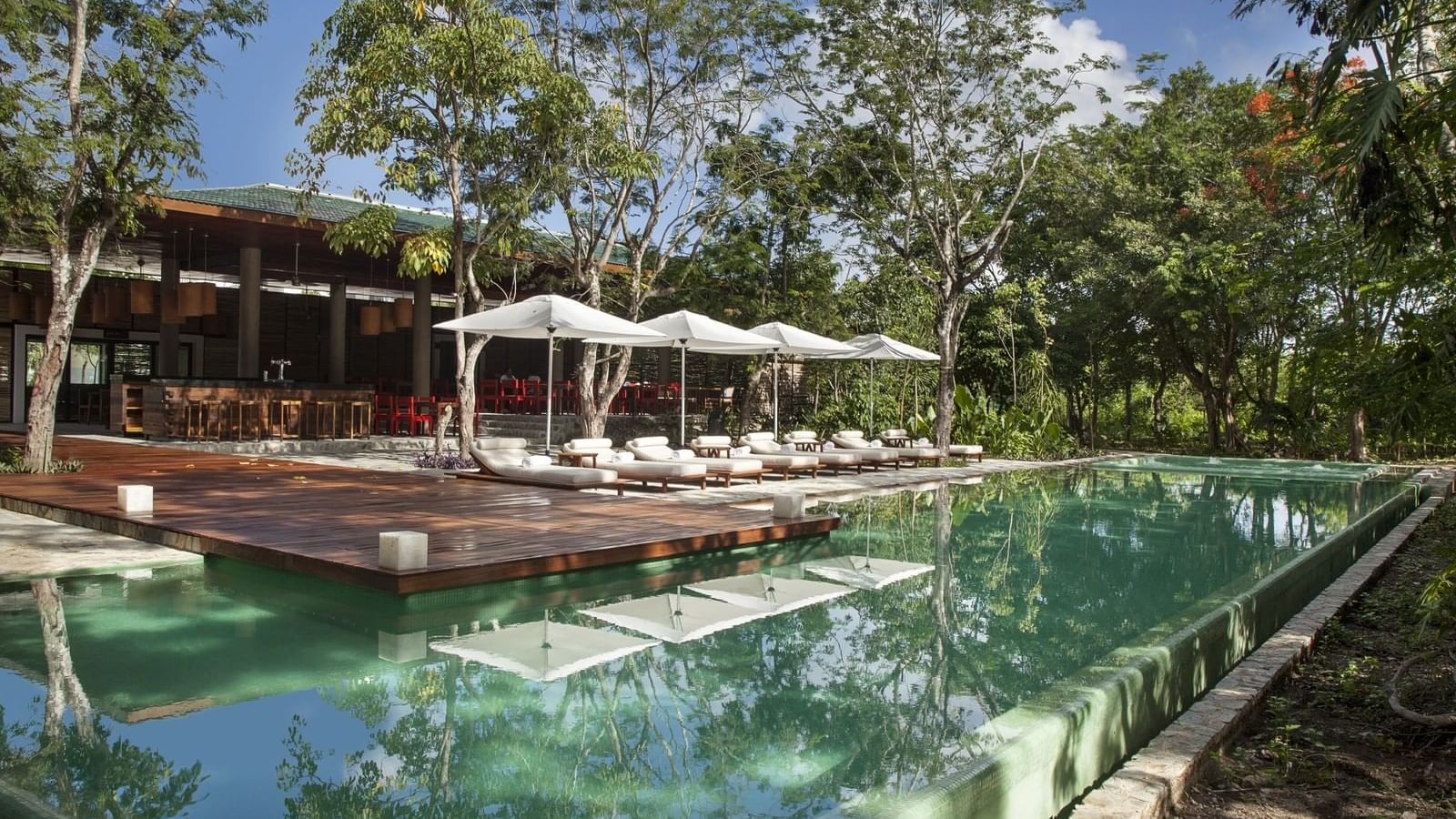 Services & Amenities
All Inclusive Getaway Services & Amenities
The Explorean Cozumel is the all-inclusive Caribbean getaway you dream of discovering. Here, on the largest and most pristine island in the Mexican Caribbean, you are invited to do as much, or as little, as you please. Discover, reconnect and explore new worlds with the daily guided expeditions and treks included in your room rate. Find exhilarating adventures on the beach, in the ocean, around the town of Cozumel and deep into the tropical jungle. Engage in recreational activities like cycling, snorkeling, kayaking, hiking and Jeep tours. In addition to our daily activities, guests have access to all the facilities at our sister resort, Fiesta Americana Cozumel All Inclusive, which is just a short walk from our hotel.
At The Explorean Cozumel, relaxation, adventure and majestic charm come together for an experience that makes your visit truly unique and utterly unforgettable.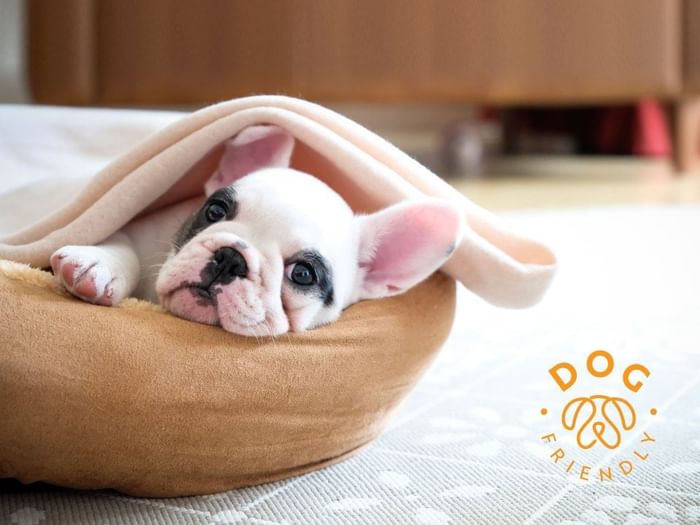 Dog Friendly
Your best friend deserves to travel with you, and discover amazing places together. Find this unique experience with our Dog Friendly, where we'll welcome your pup and pamper him upon arrival with a special kit, which includes a bed and bowls for him to enjoy throughout his stay.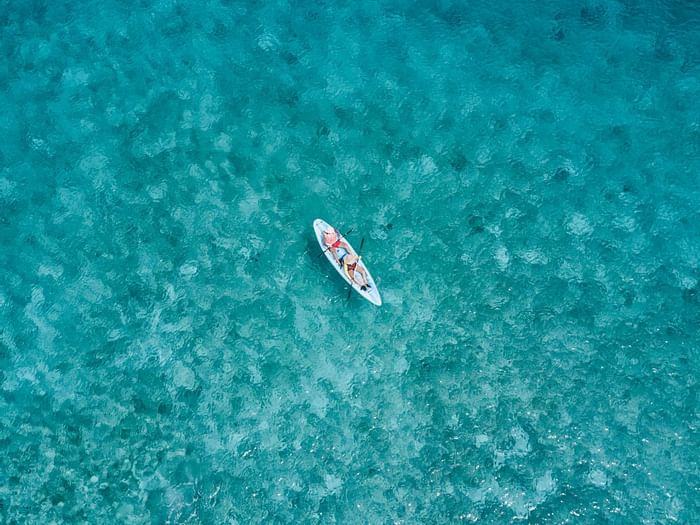 All Inclusive
Our all-inclusive concept will allow you to enjoy a beautiful room, gourmet food and drinks, as well as one daily activity per person in this wonderful natural environment, for example: Snorkeling Playa Uvas, tour to El Cielo, excursion to Dzul-Ha, among others. More information here.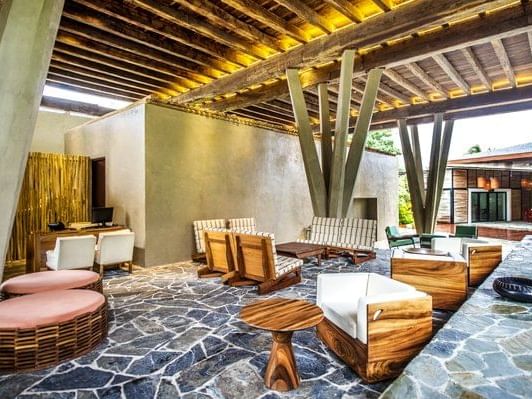 Hotel Amenities & Services
All of our hotel amenities and services are designed to provide you with the thoughtful details you need to make your Cozumel visit as enjoyable as possible.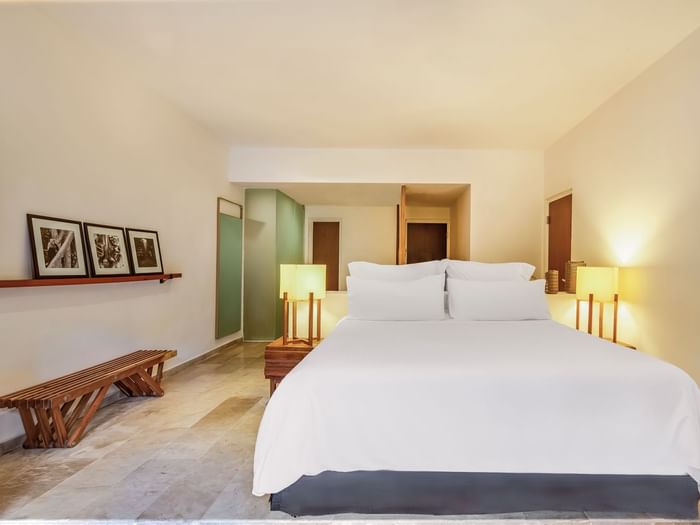 In-Room Amenities & Services
All of our guests enjoy an array of in-room amenities and services throughout the duration of their stay.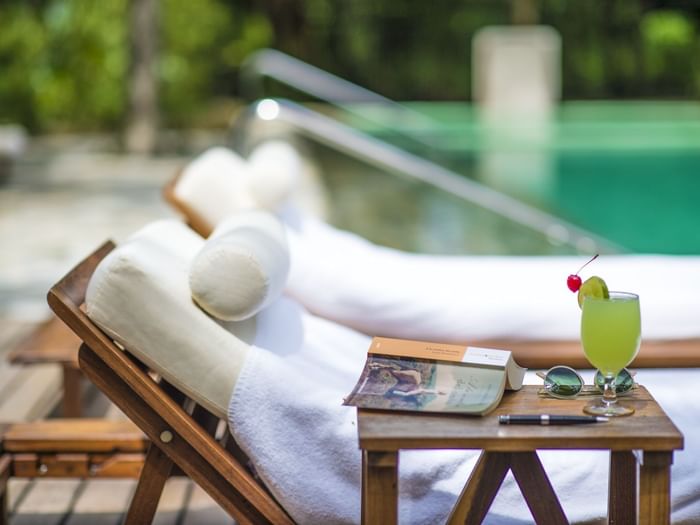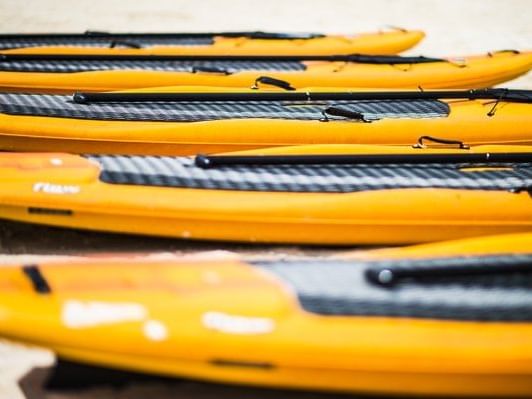 Nature Experience
Our jungle concept features open spaces that allow you to connect with nature and discover the best of the island.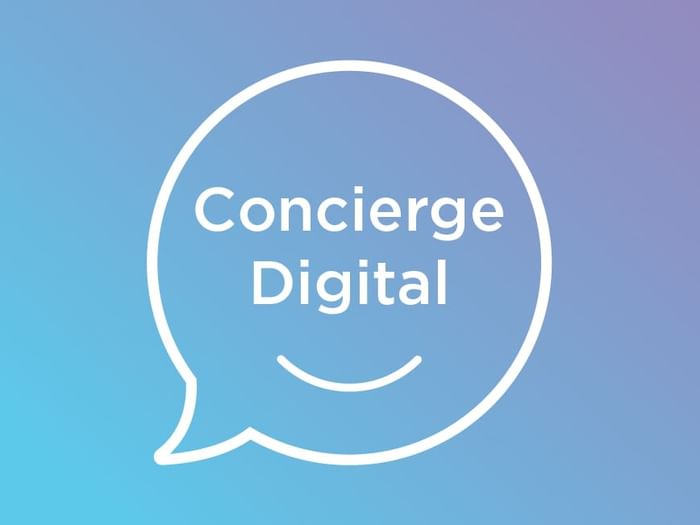 Digital concierge
" Hi!, I'm Lexi
Your digital concierge, I'm ready to support you in whatever you need, such as attending your requests, clarifying your questions and most importantly, making your stay unique.