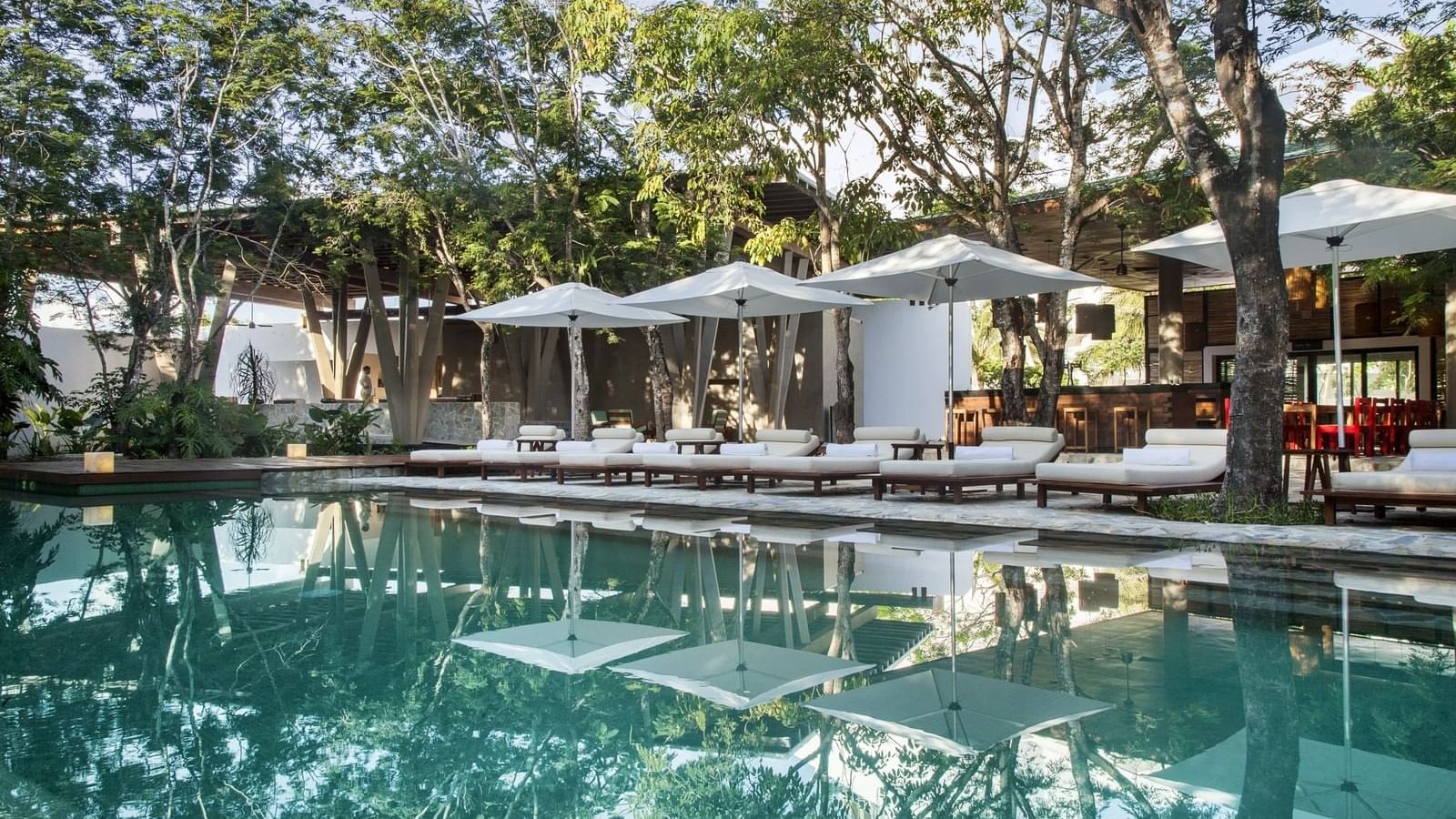 Spa
Relax & Rejuvenate in Our Spa in Cozumel
Na'Ha' Spa at The Explorean Cozumel is an enchanting oasis with four private treatment rooms for guests seeking to relax and replenish amidst the mystical ancient beauty of the Mayan jungle. Choose from a diverse menu of massages, facials, body wraps, aromatherapy and other treatments steeped in Mayan healing traditions. Before or after your spa treatment, enjoy a rejuvenating session in the steam room.
Na'Ha' Spa offers customized packages for groups and individuals.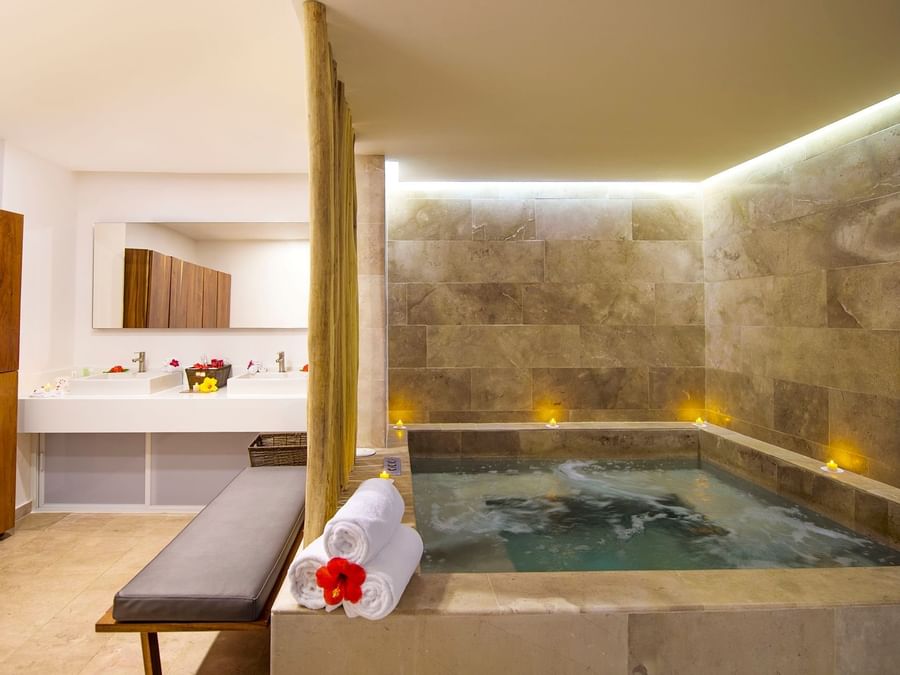 Na'ha'
The relaxation begins as you step inside this luxurious day spa, located in the ground floor of the adjacent Fiesta Americana Cozumel. It offers the ultimate in harmony, peace and balance for your body and your soul. During a busy vacation, it's nice to take a moment for yourself and feel the enchantment of Mexico while treating yourself to a massage or body treatment that you've been craving. Treatments include skin and facial therapies using pure ingredients that have been used for centuries. The sensory experience surrounds you in the spa's four treatment rooms, men's and women's steam baths and fitness center.