Don't Miss Out on Lower Rates!
Want to get even more out of your stay? Become a La Colección member and receive exclusive deals, discounts and perks, specially designed to enhance your vacation.
The Explorean Kohunlich
Enjoy Our Premier Chetumal Resort
The majestic beauty of Quintana Roo's lush jungle sets the stage for a one-of-a-kind vacation experience in Chetumal, Mexico. The Explorean Kohunlich is an intimate resort that deftly combines world-class service with a sense of relaxed elegance befitting its scenic location. Unwind in cozy bungalows or spacious cabanas with rustic amenities and private patios with comfortable hammocks. Indulge in thoughtfully prepared Mexican cuisine at Kohunlich Restaurant, where the menu reflects our chef's culinary passions. Embark on a bicycle tour, charter a sailboat or treat your special someone to a romantic dinner in the jungle. It is all waiting for you here at The Explorean Kohunlich.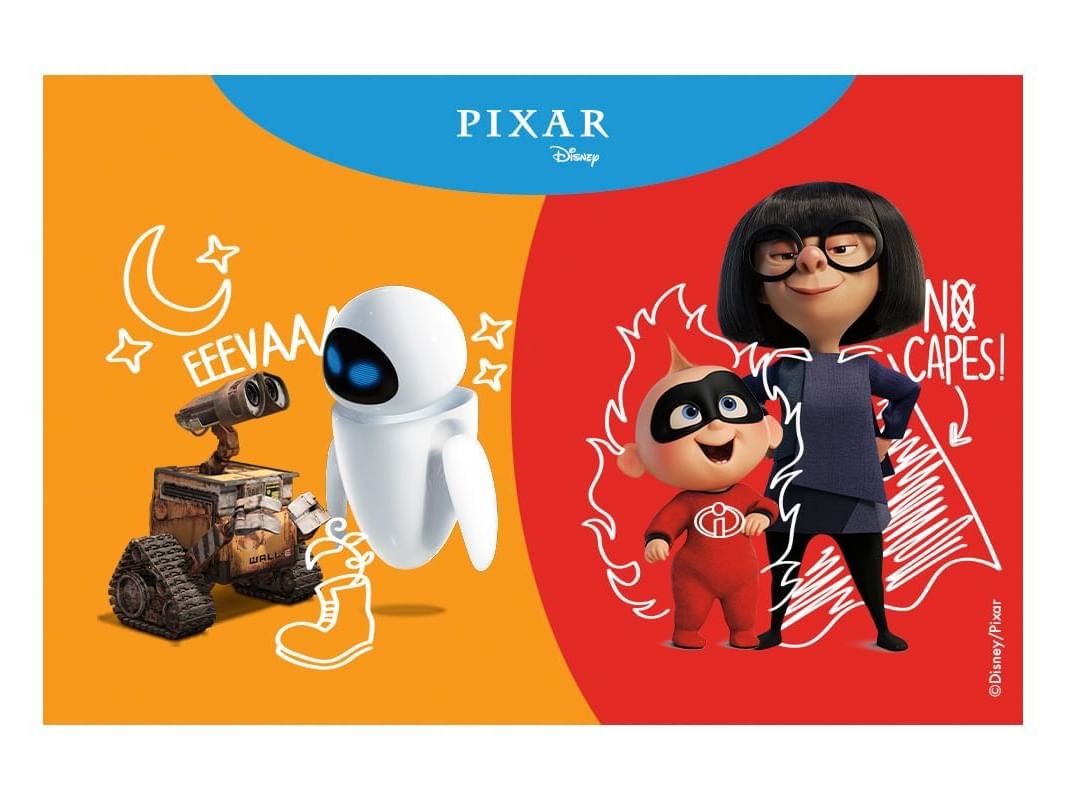 Inspired by Disney & Pixar
An adventure for the entire family, where augmented reality and special nights in your room, like Movie Night, will take you all to the fantastic world of Pixar movies and their beloved characters.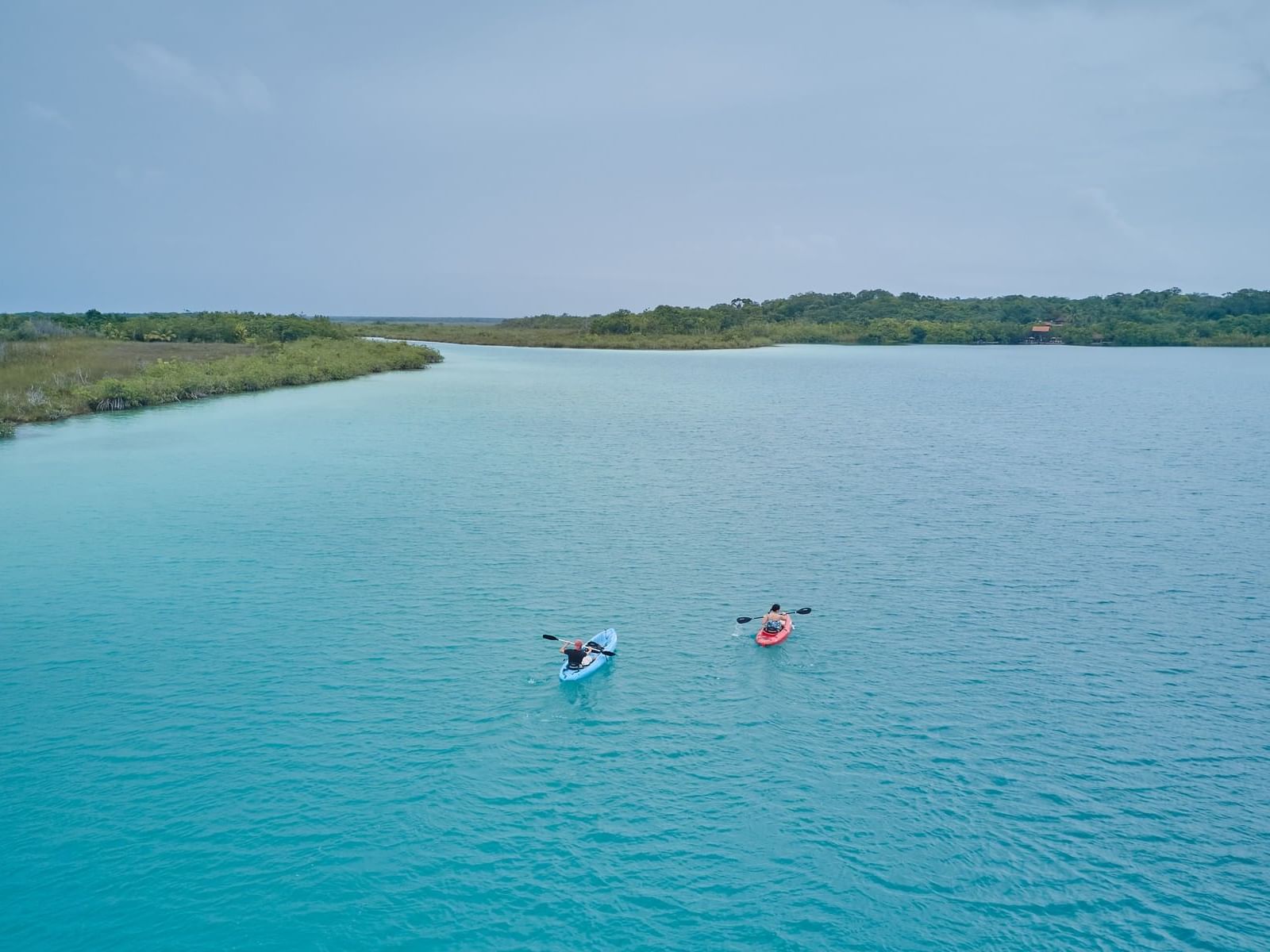 All Inclusive
Our all-inclusive concept allows you to enjoy a stylish room, meals and gourmet drinks, as well as one daily activity per person in this stunning natural environment.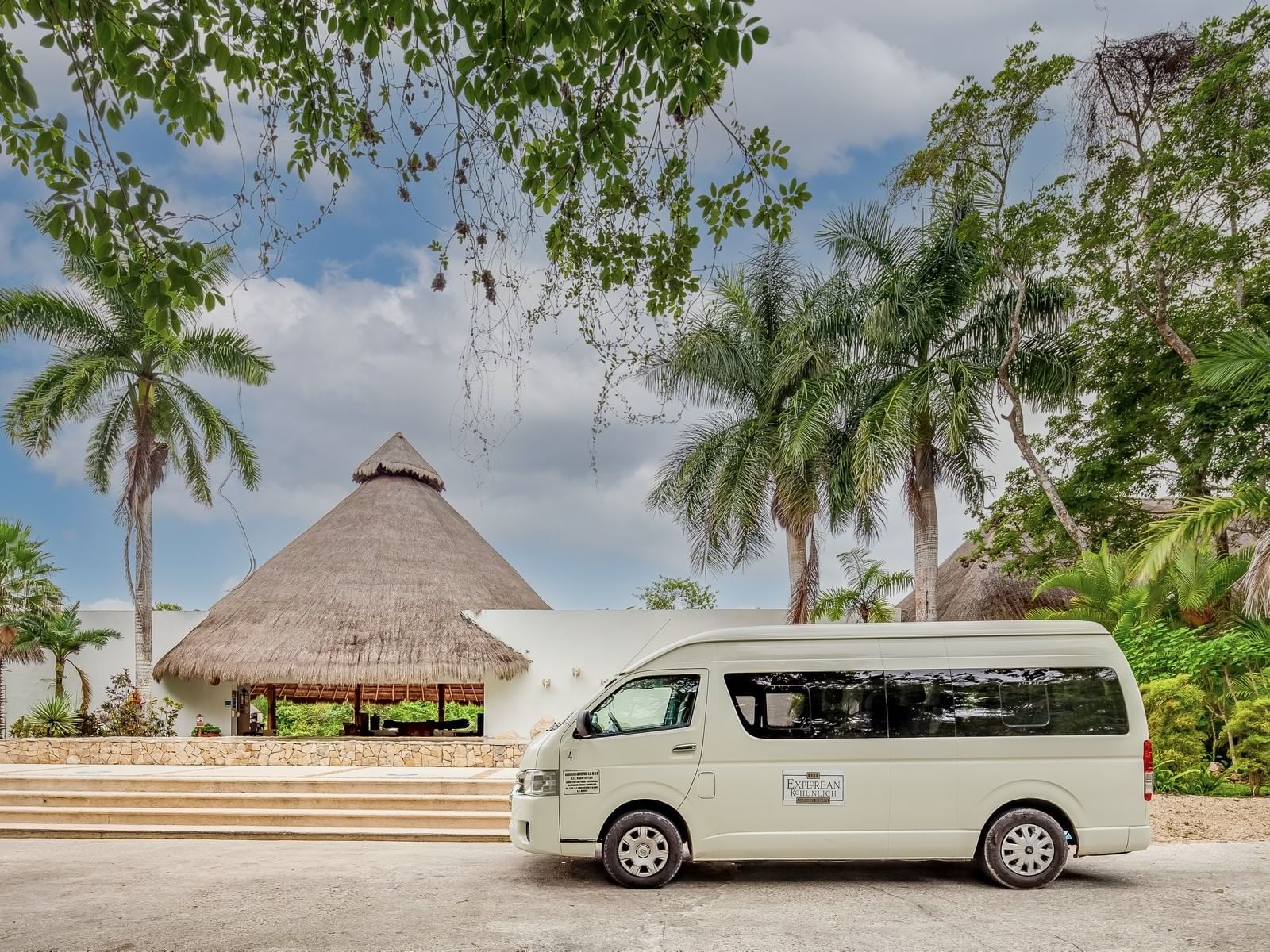 Free shuttle airport-hotel-airport
Enjoy free transportation: Chetumal airport-hotel-Chetumal airport only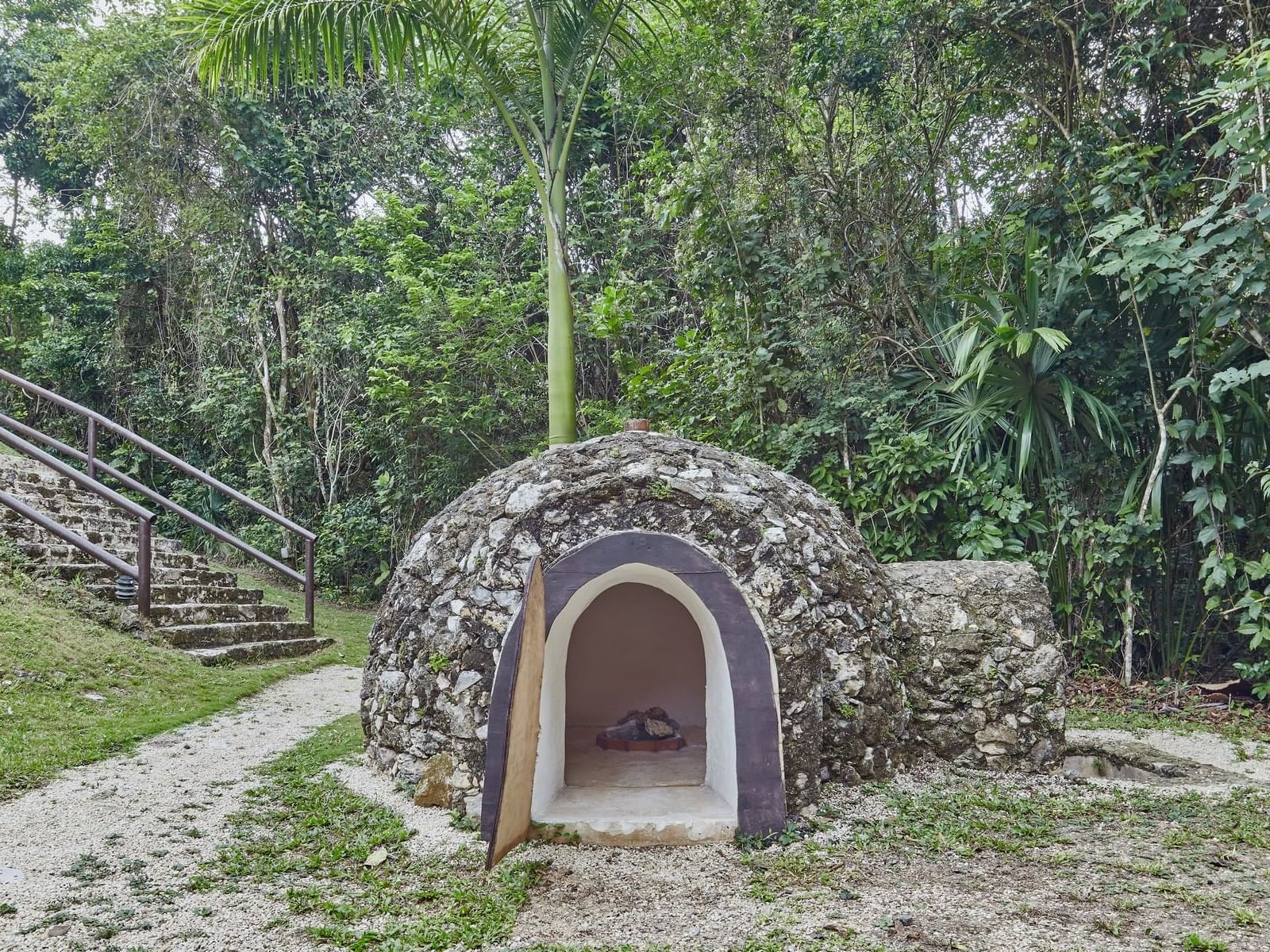 Wellness Treatments
Refresh, renew and find your center with on-site wellness treatments including the temazcal.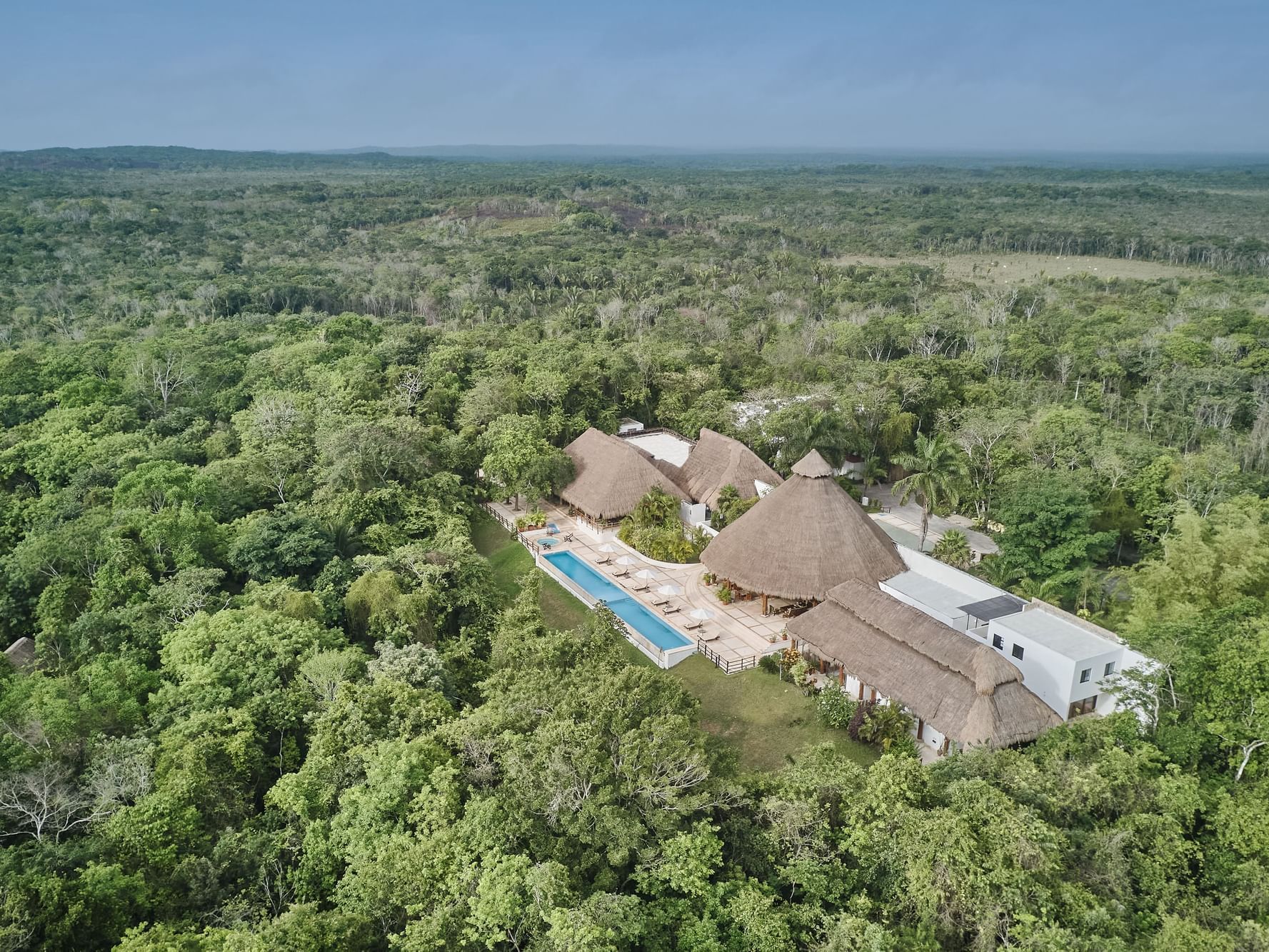 Hotel Amenities & Services
In addition to a fabulous location in Chetumal, our resort features a range of amenities and services to enhance your visit.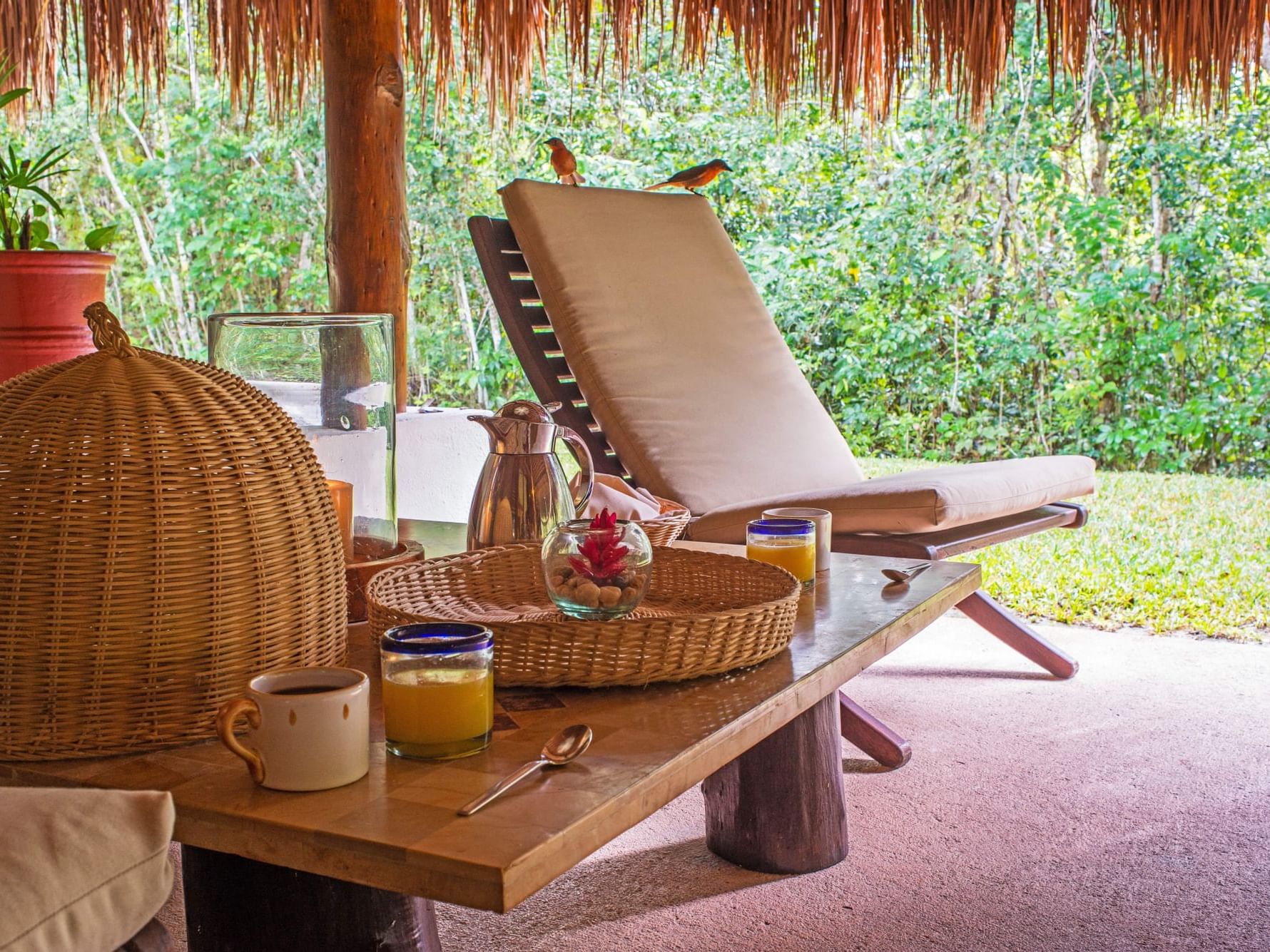 In-Room Amenities & Services
Our in-room amenities are designed to help you relax and feel at home while in Chetumal.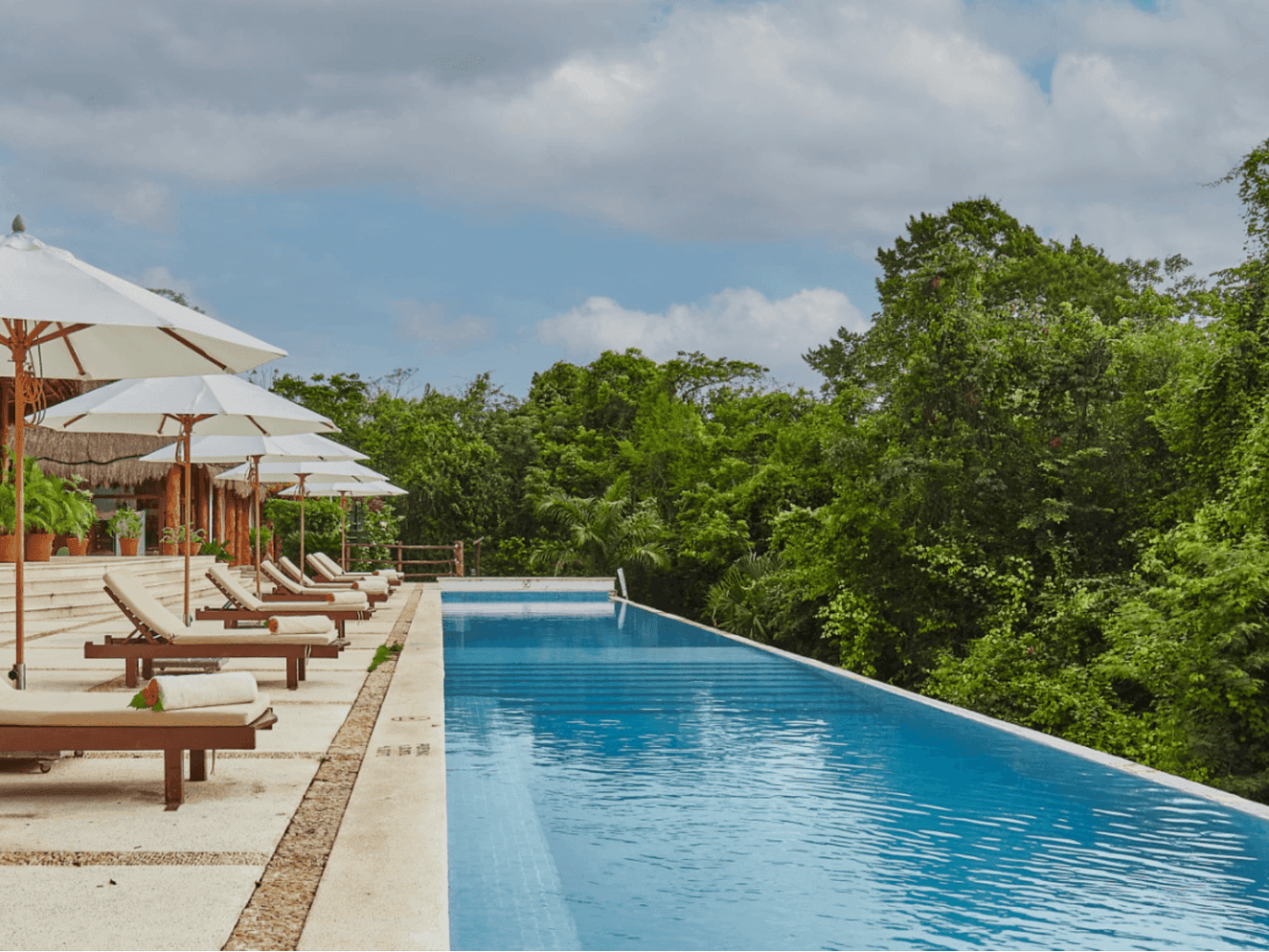 Swimming Pool
Soak up the sun by the pool as you cool off with a Cocktail.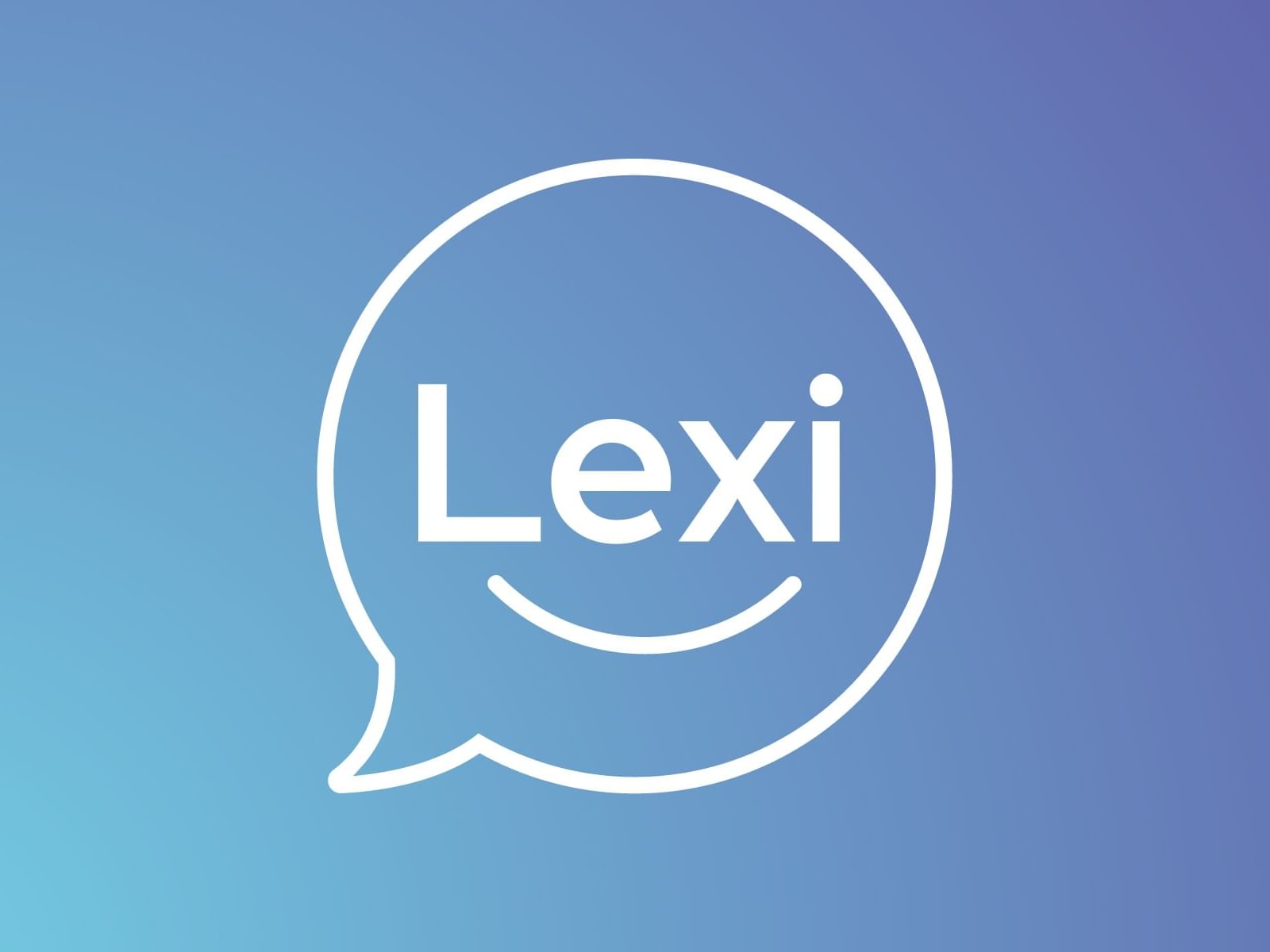 Digital concierge
" Hi!, I'm Lexi
Your digital concierge, I'm ready to support you in whatever you need, such as attending your requests, clarifying your questions and most importantly, making your stay unique.
Get to know me and discover everything I can do for you. "
What's Nearby
Top Things to Do in Chetumal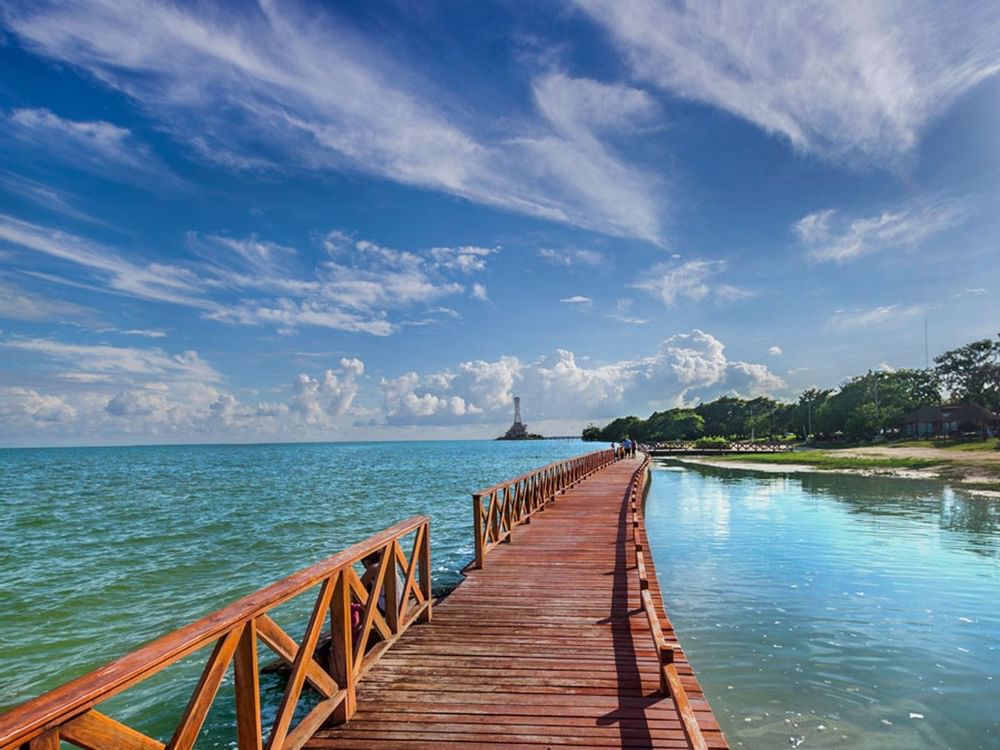 There is no limit to the fun you can have during your stay at The Explorean Kohunlich. Our resort offers a wealth of activities for our guests, all of which enable you to truly experience the majesty of your surroundings.
The Explorean Kohunlich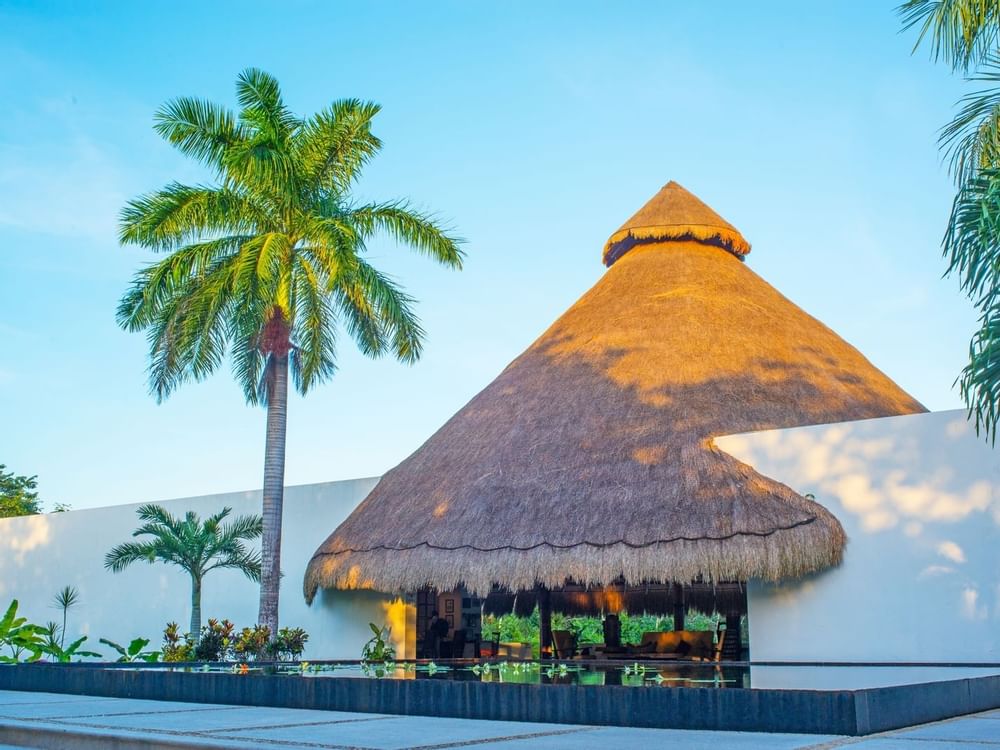 Escape to an intimate, exclusive hotel that combines comfort and service with spectacular beauty and access to the area's many unique attractions and activities – from Mayan ruins to the Quintana Roo jungle.
Sitio Archeological de Kohunlich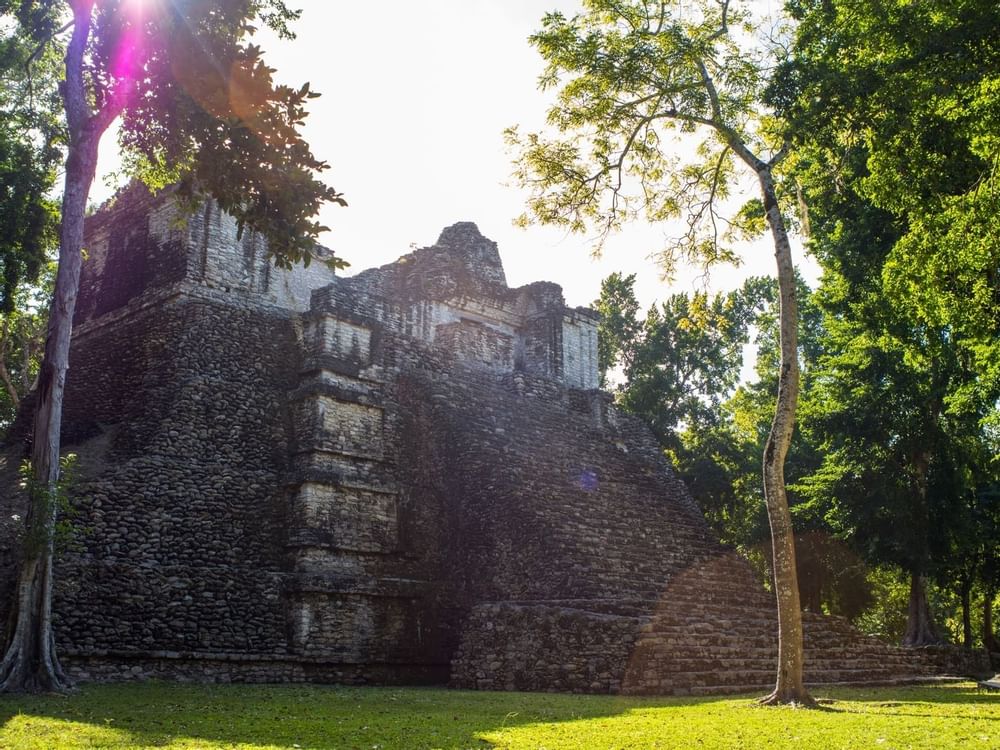 Kohunlich is the name of a Mayan city and ceremonial center, located about 2.5 kilometers from the hotel, in the Bec Rive
r region. 10 minutes in bicycle, bicycles are provided freely by the hotel.
Sitio Archeological de Dzibanche y Kinichná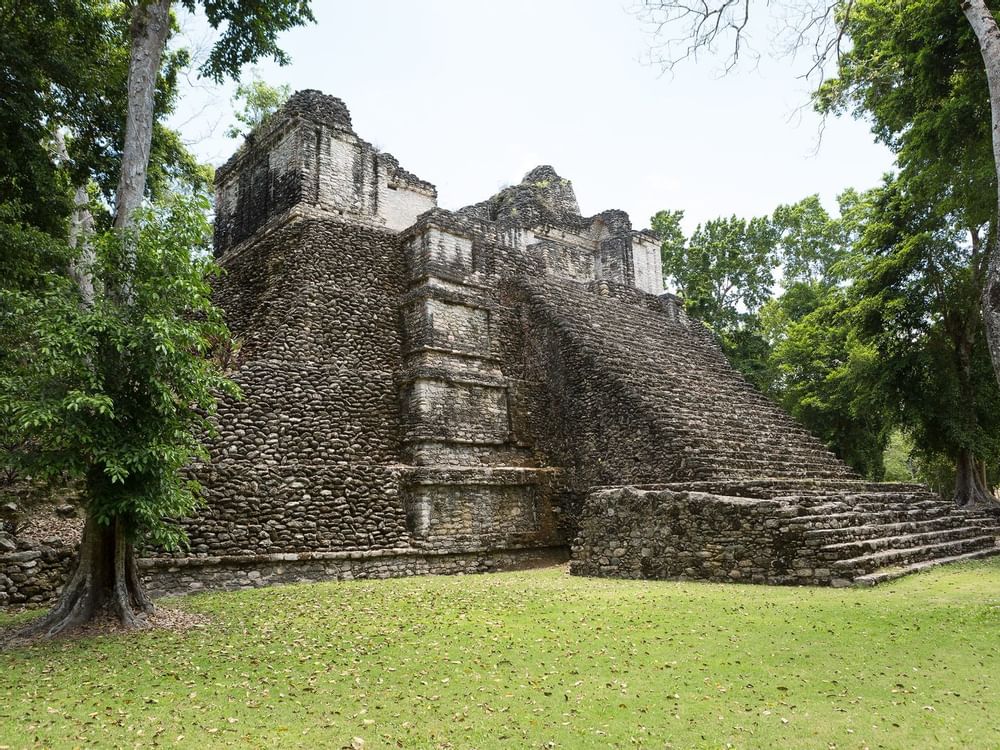 From the Mayan for "writing on wood", Dzibanche is the site of a major Mayan city and features several temples, as well as the imposing Cormoranes Pyramid. Located 40 minutes away from the hotel.
Bacalar Lagoon and Fort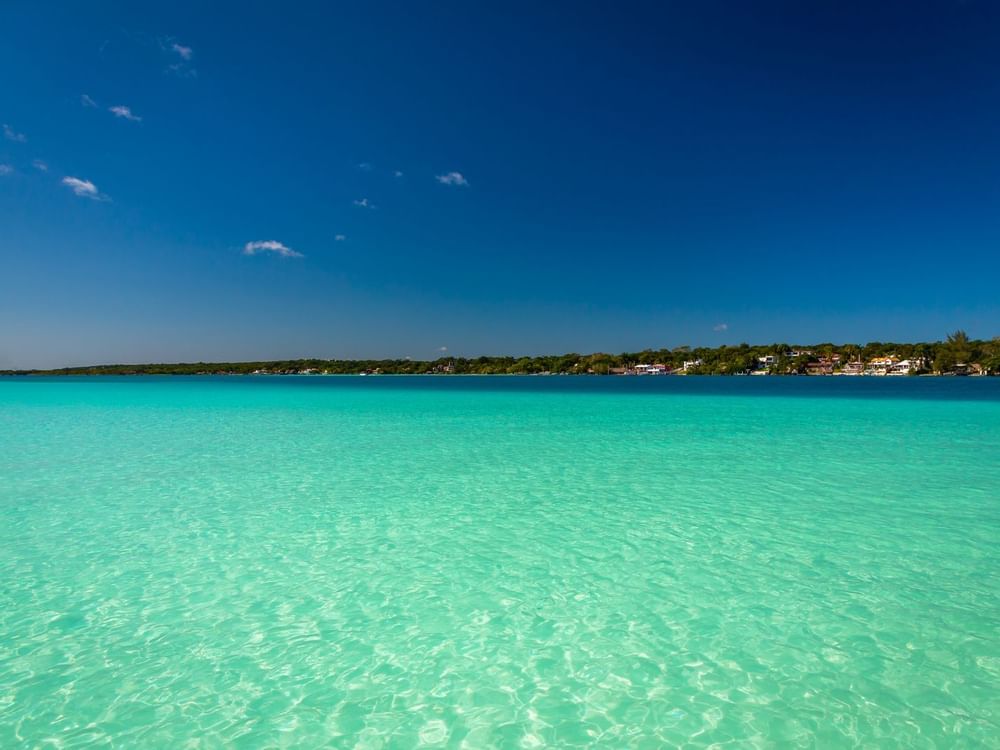 Fall in love with the magical town of Bacalar and discover the beauty of the Laguna de los Siete Colores in Quintana Roo. Get inspired, build your route and travel through Mexico. Located 55 km away the hotel.
Chetumal Mayan Culture Museum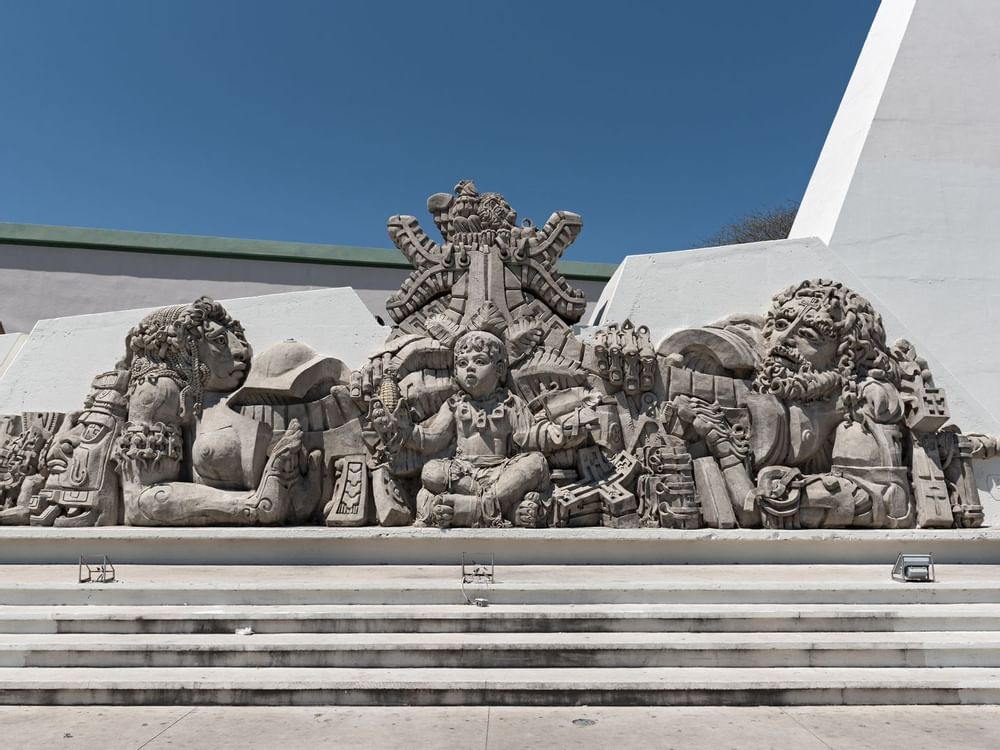 The Mayan Culture Museum is one of the most important museographic institutions of Mayan civilization in Mexico.
Chakambakam Lagoon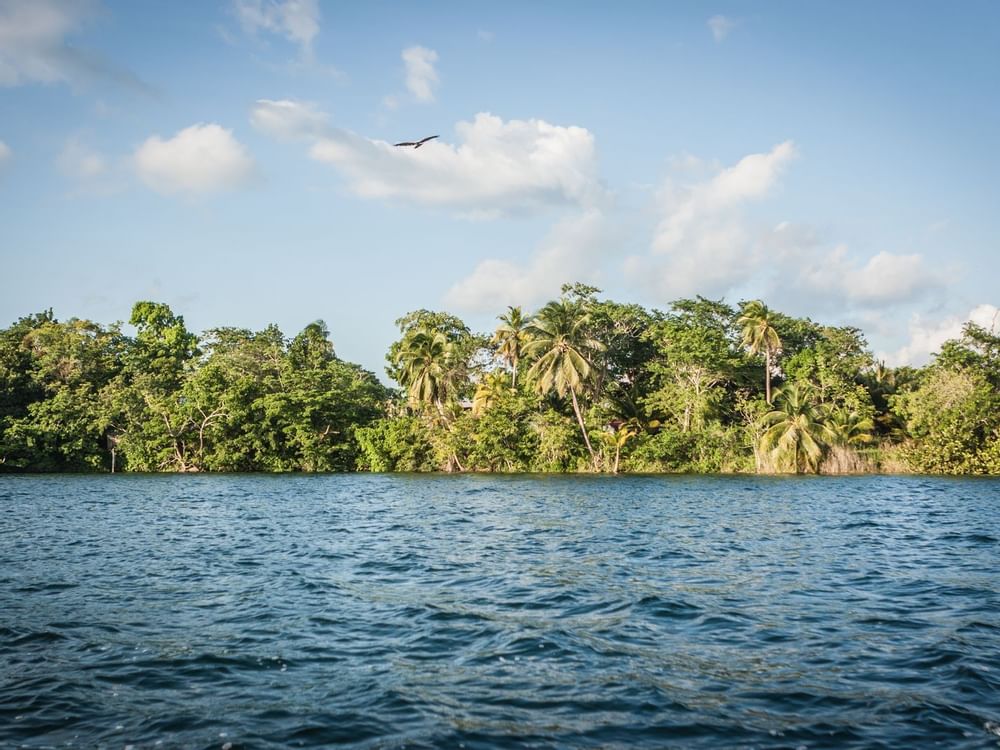 Take an excursion to this unique lagoon, where you can kayak among the trees and immerse yourself in the beauty of nature. Located 45 km away from the hotel, the attraction of this activity is that you may sightsee moreletti crocodiles
Sitio Archeological de Kohunlich
Sitio Archeological de Dzibanche y Kinichná
Chetumal Mayan Culture Museum