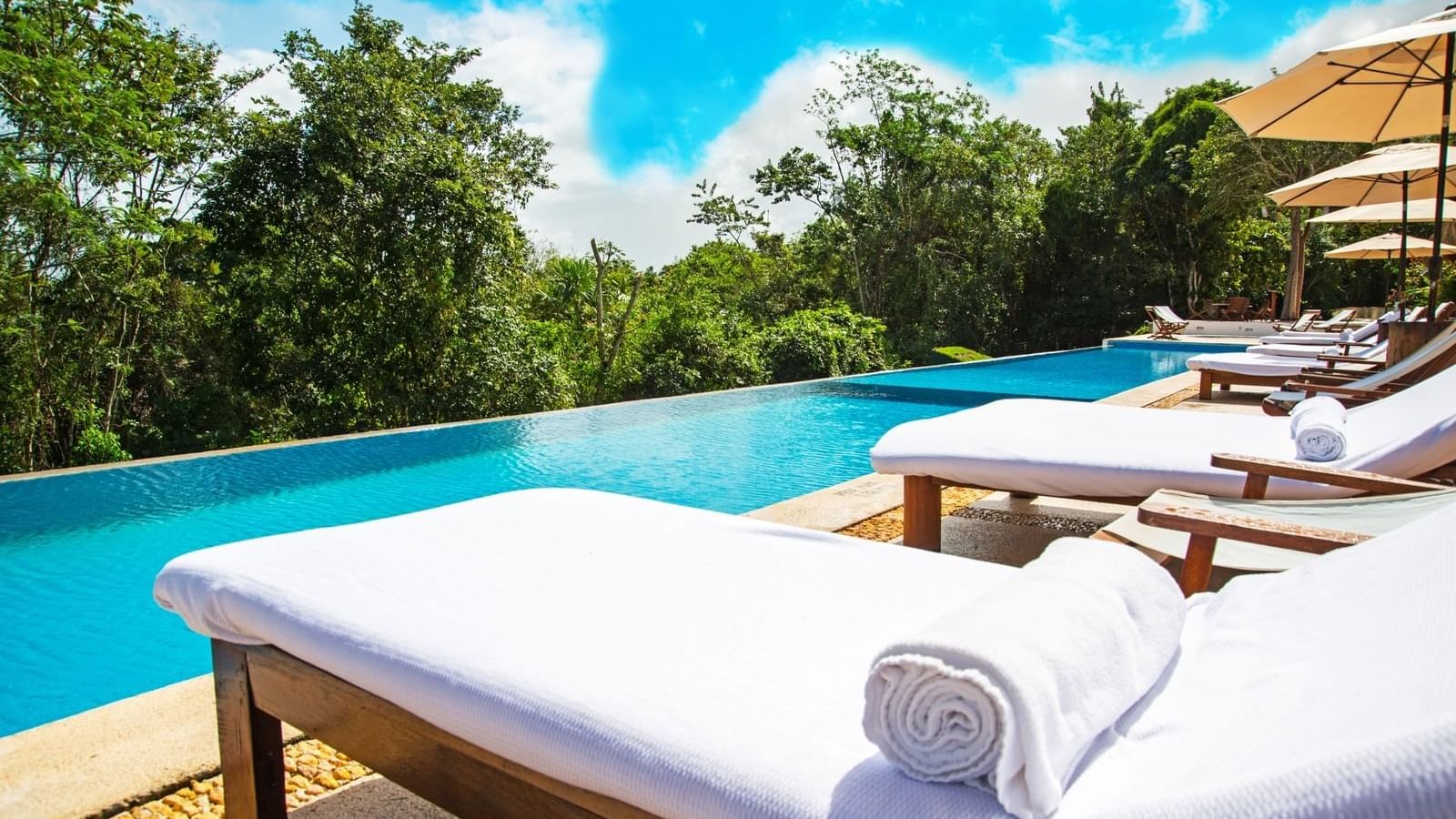 Services & Amenities
Relax & Experience our Luxury Amenities
At The Explorean Kohunlich, each of your senses will be inspired by the ancient beauty and aura of the Mayan rainforest. Our intimate resort blends warm, personalized hospitality with world-class amenities to create a one-of-a-kind luxury jungle resort.
Relax in cozy, beautifully decorated bungalows and cabanas with rustic decor, luxury amenities and private patios with comfortable hammocks. Savor authentic Mexican cuisine at Kohunlich Restaurant. Soak up some sun by the outdoor swimming pool or soothe tired muscles with a soak in the hot tub. Be pampered with a massage or spa treatment at KI'OL SPA. Allow our staff to arrange for a bicycle tour, sailboat charter or a romantic dinner in the jungle.
Nature, culture, relaxation and exhilaration: it's all waiting for you here at The Explorean Kohunlich.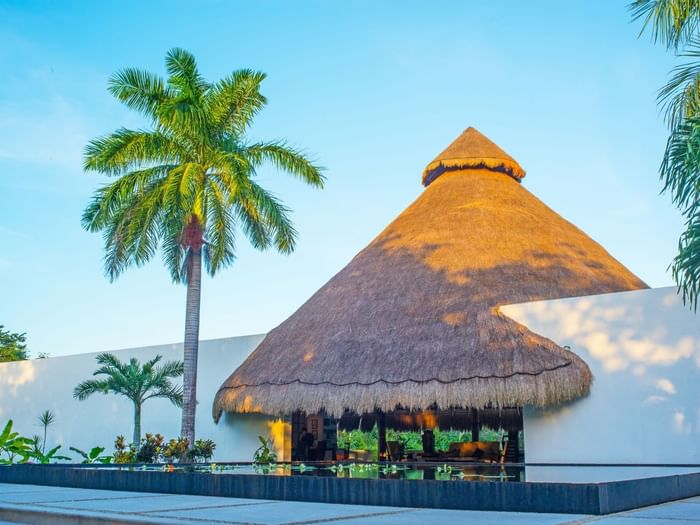 Hotel Amenities & Services
In addition to a fabulous location in Chetumal, our resort features a range of amenities and services to enhance your visit.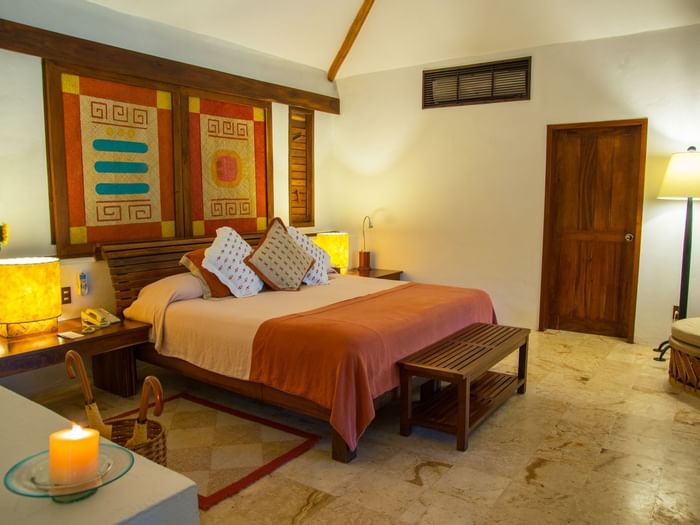 In-Room Amenities & Services
Our in-room amenities are designed to help you relax and feel at home while in Chetumal.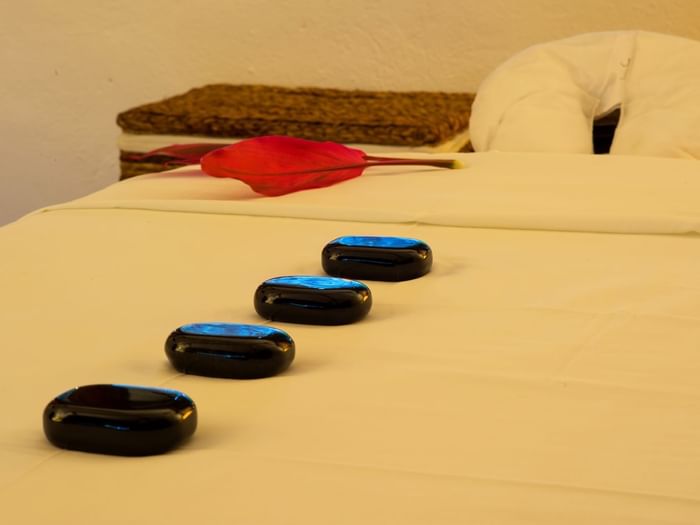 Wellness Treatments
Refresh, renew and find your center with on-site wellness treatments including the temazcal.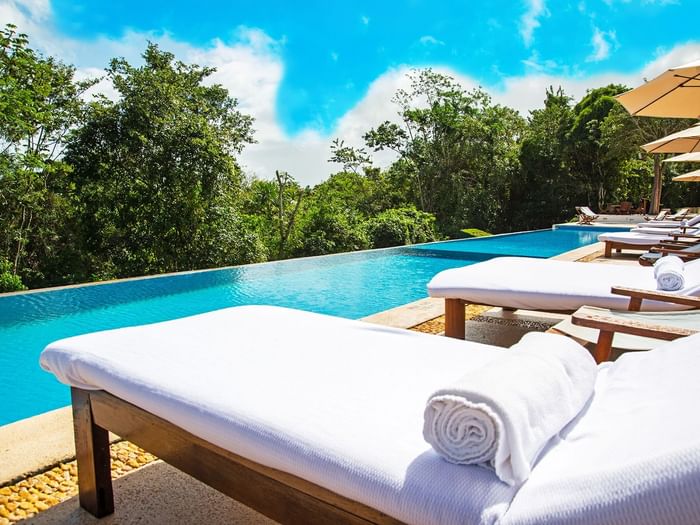 Swimming Pool
Soak up the sun by the pool as you cool off with a Cocktail.