test
test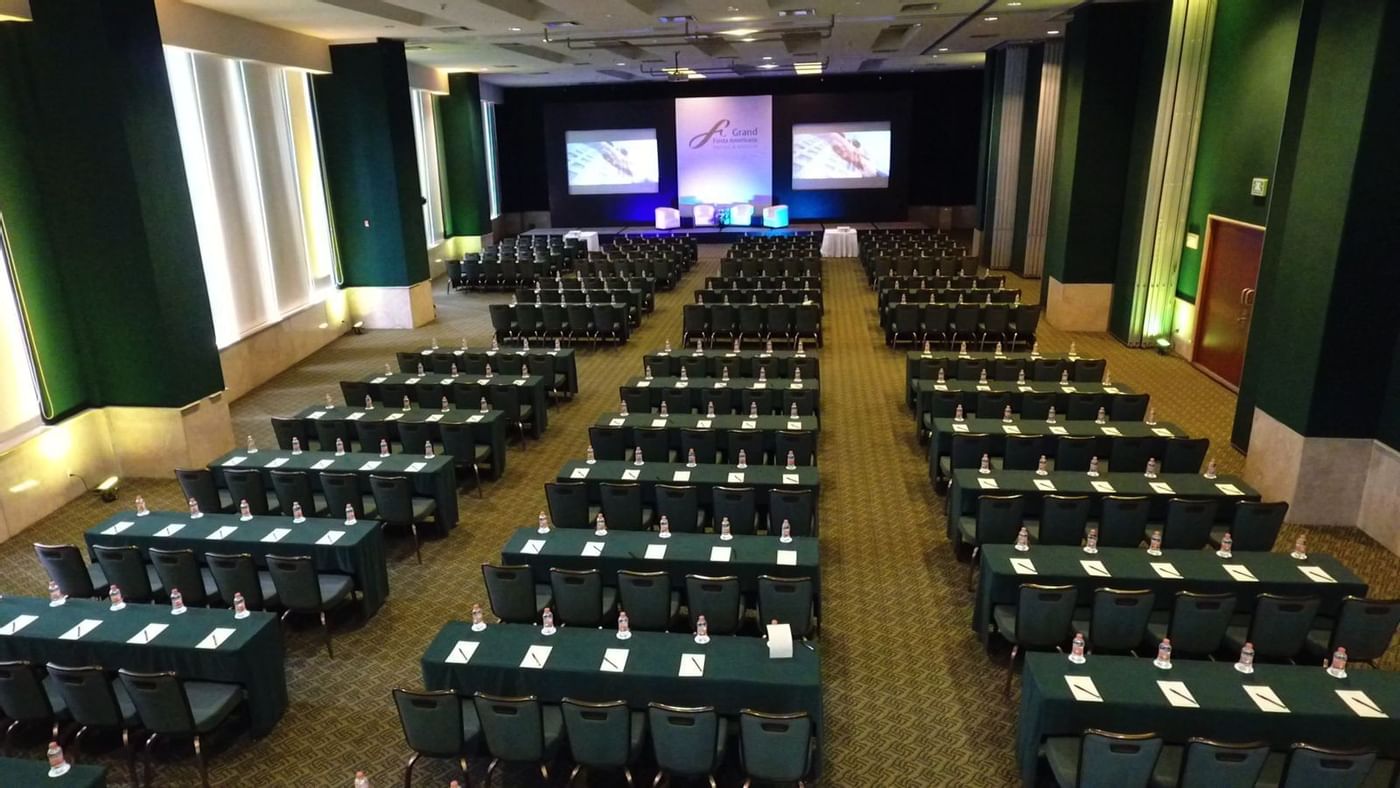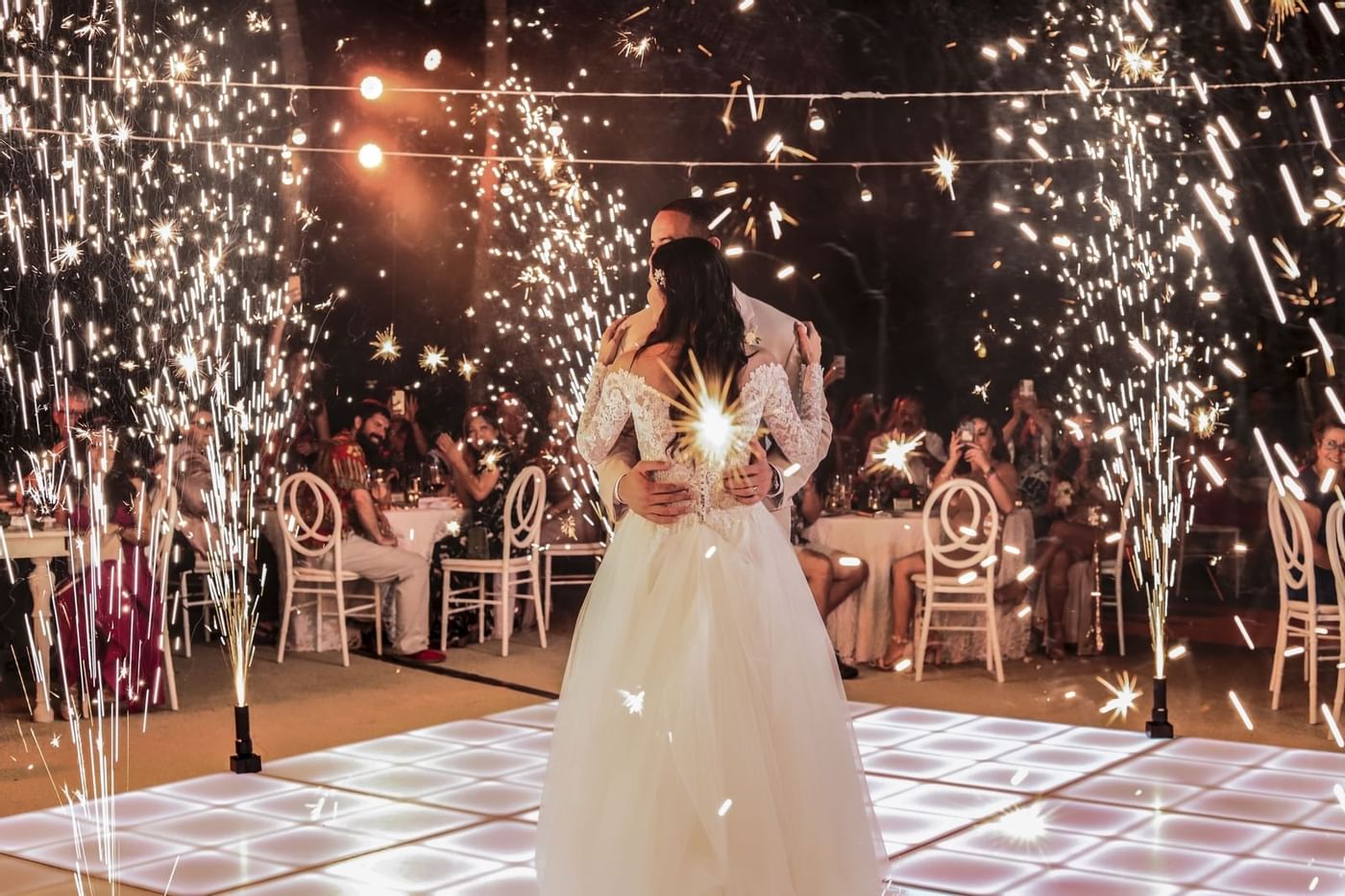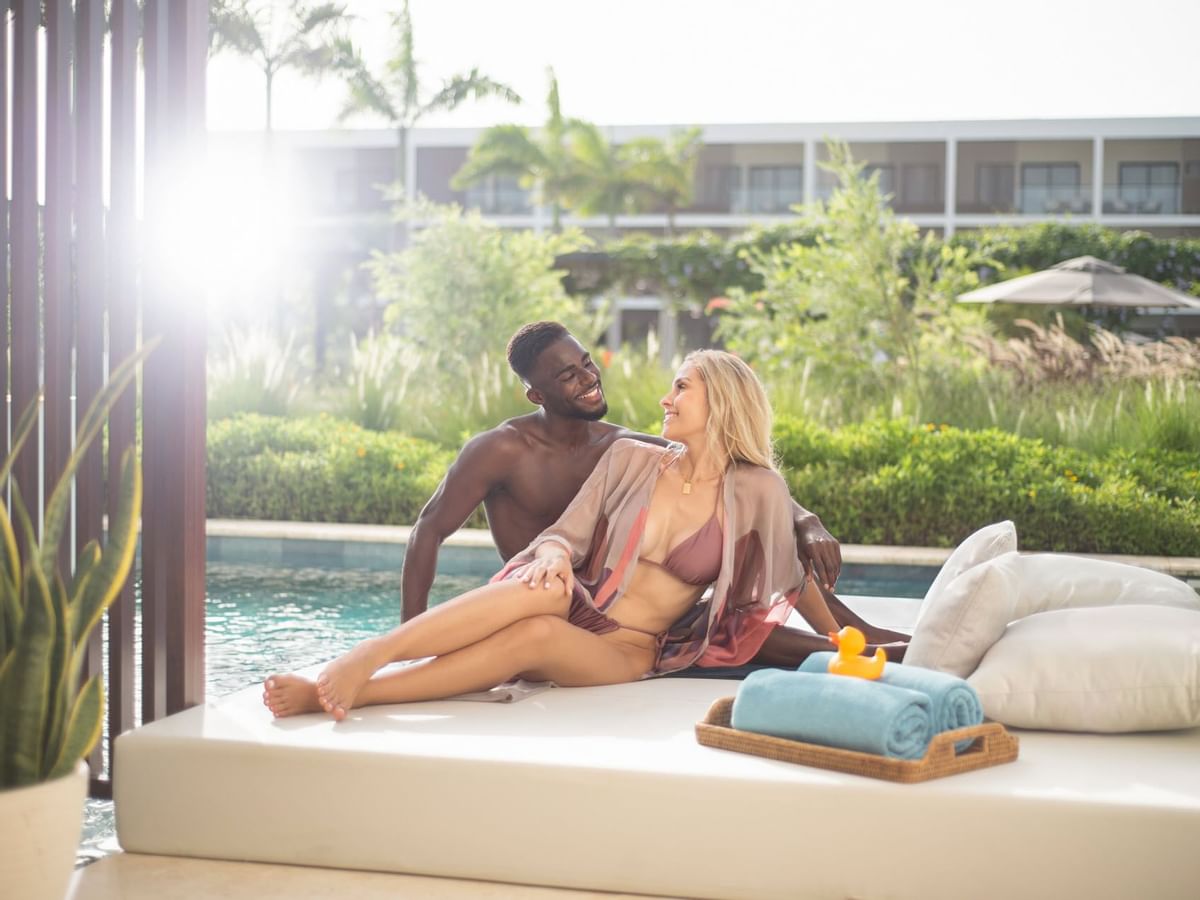 Don't you just want to go somewhere?
Like not having to think about researching every location, every aspect of the destination and more importantly, just knowing that wherever you decide to go, it will be just what you expected?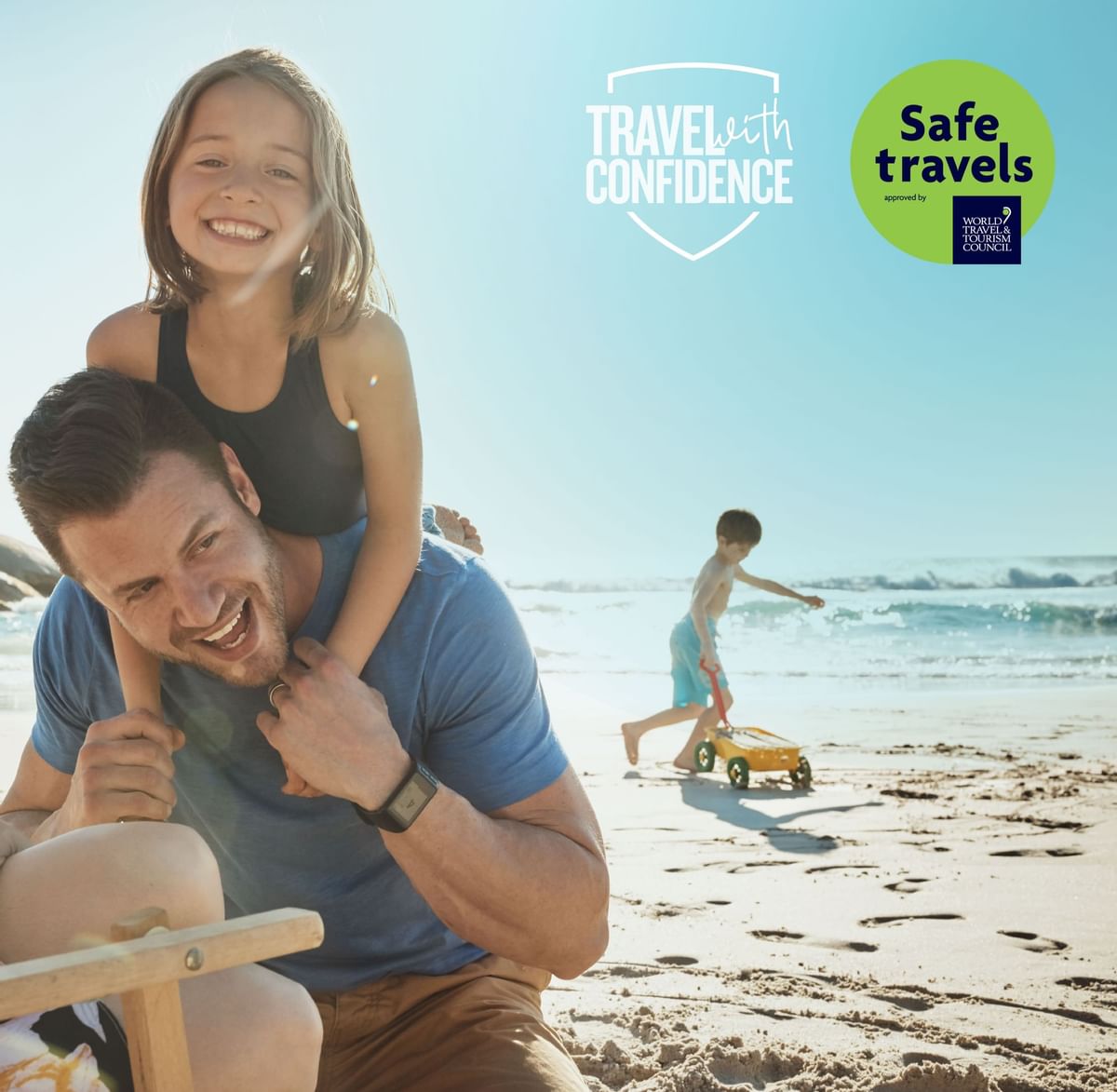 Featured Offers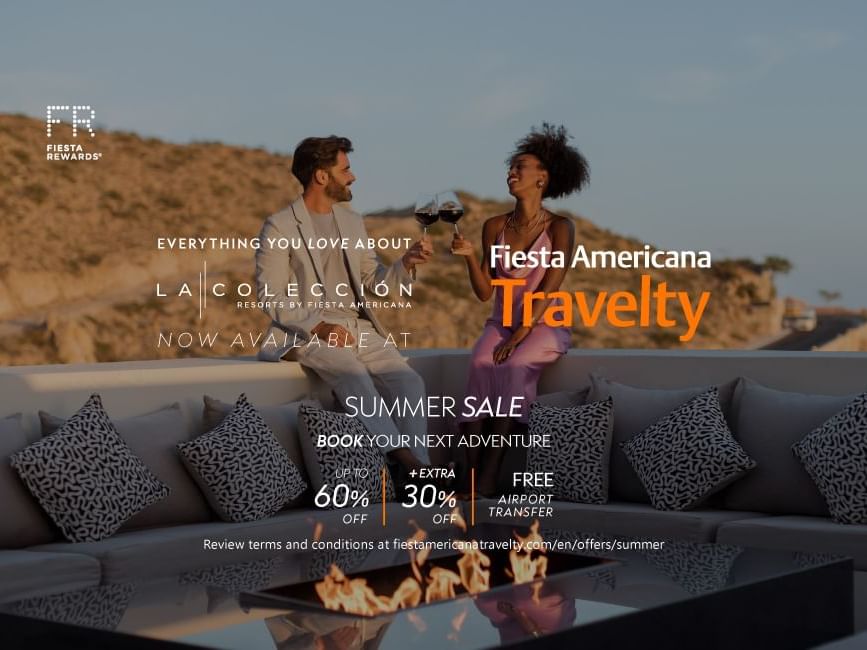 Featured Offers
Summer Sale up to 60% off + Up to 30% extra early booking bonus
Everything you love about La Colección Resorts by Fiesta Americana now available at Fiesta Americana Travelty Collection!
Book now your next adventure in México with our Summer Sale saving up to 60% off on lodging + additional and exclusive discounts when booking on our websites:
• Up to 30% extra early booking bonus
• Free transfer to the airport at participating beach hotels.
Click on Terms and Conditions for more details
Visit our websites and discover more exclusive benefits to enjoy at our hotels.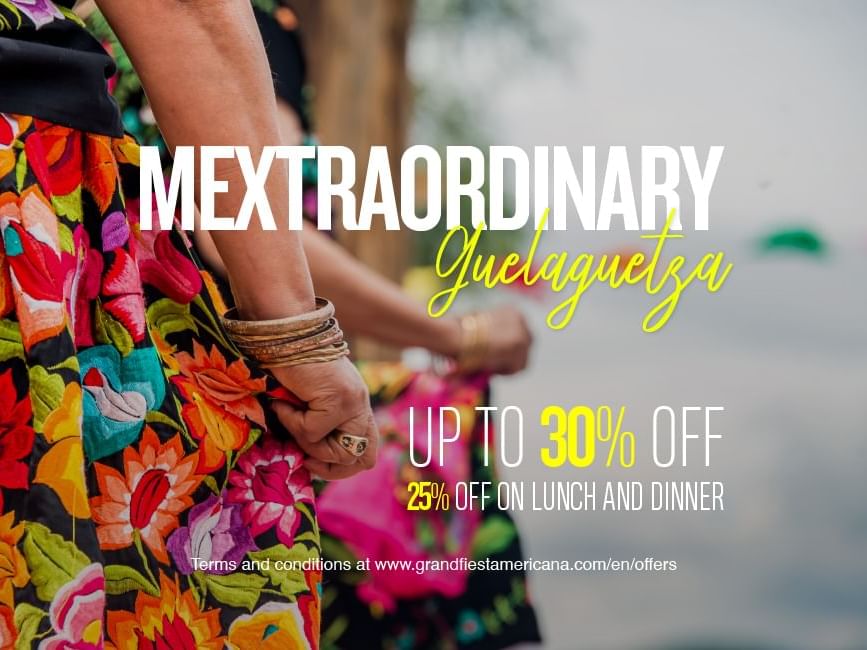 Featured Offers
Mextraordinary Guelaguetza up to 30% off + up to 30% additional exclusive on our websites
Oaxaca's Guelaguetza festival is almost here. Join this region's celebration of food, music, dances and art booking with us saving up to 30% off on lodging + additional and exclusive discounts when booking on our websites:
Up to 25% additional discount on lodging

25% off food and drinks, not valid for breakfast

Pay when traveling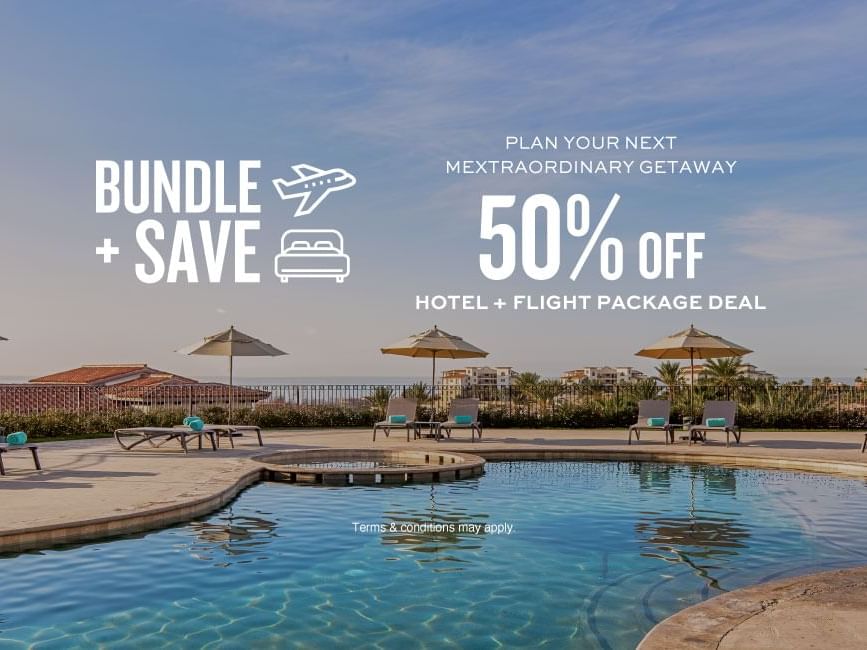 Featured Offers
Bundle + Save
Plan your next mextraordinary getaway
50% off hotel + Flight package deal
Acapulco

Cancún

Chetumal - Kohunlich

Cuernavaca

Cozumel

Guadalajara

Los Cabos

Mérida

Mexico City

Monterrey

Oaxaca

Puebla

Puerto Vallarta

Punta Cana

Querétaro

San Miguel de Allende

San Luis Potosí

Tulum

Veracruz
Acapulco

Cancún

Chetumal - Kohunlich

Cuernavaca

Cozumel

Guadalajara

Los Cabos

Mérida

Mexico City

Monterrey

Oaxaca

Puebla

Puerto Vallarta

Punta Cana

Querétaro

San Miguel de Allende

San Luis Potosí

Tulum

Veracruz
Acapulco

Cancún

Chetumal - Kohunlich

Cuernavaca

Cozumel

Guadalajara

Los Cabos

Mérida

Mexico City

Monterrey

Oaxaca

Puebla

Puerto Vallarta

Punta Cana

Querétaro

San Miguel de Allende

San Luis Potosí

Tulum

Veracruz